May 5 - 11, 2019: Issue 403
The Aboriginal Support Group - Manly Warringah Pittwater - 2019 Festival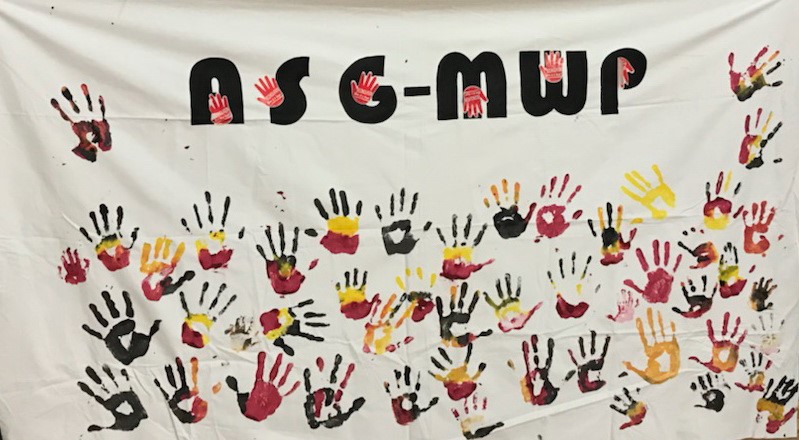 The Aboriginal Support Group - Manly Warringah Pittwater (ASG) started in 1979 as a treaty organisation and later developed into a group of people committed to supporting Indigenous Australians in their broader struggle for justice.
The Aboriginal Support Group - Manly Warringah Pittwater meets at 7.30pm on the second Monday of most months from February to December. The venue is Mona Vale Memorial Hall, 1 Park Street, Mona Vale.

In May ASG are running a fundraiser instead to commence a series of events that bring more focus on the original Custodians of this place and share knowledge and insights. Their 2019 Festival Program runs below and provides an opportunity for all ages to meet and join in a variety of activities and commemorations.
Website: http://asgmwp.net/
On Facebook: https://www.facebook.com/ASGMWP/
Pittwater Online News acknowledges and pays respect to the past, present and future Traditional Custodians and Elders of this nation and the continuation of cultural, spiritual and educational practices of Aboriginal and Torres Strait Islander peoples.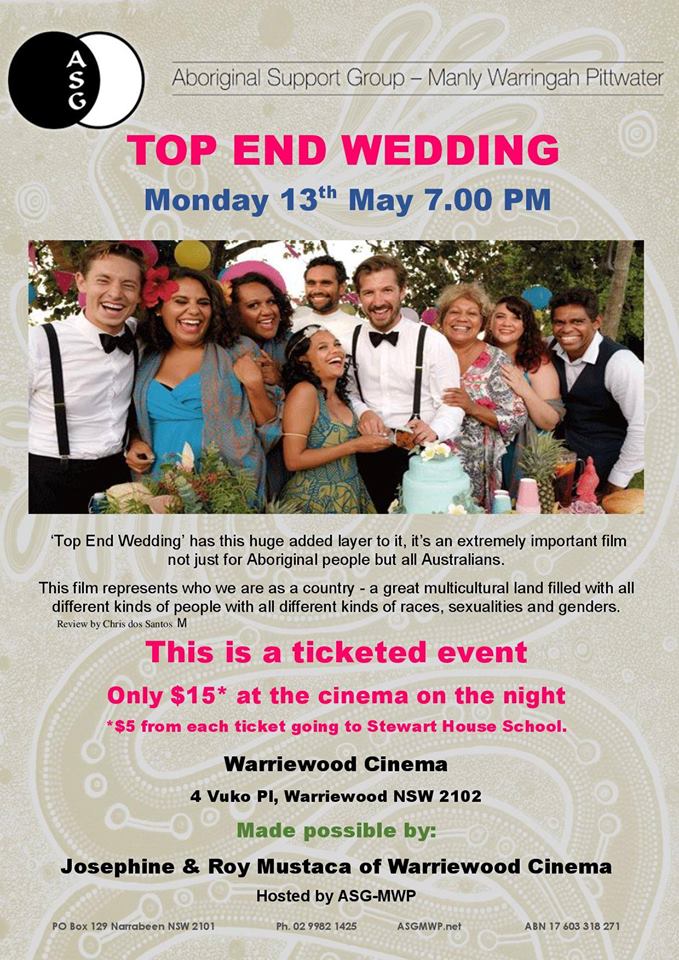 Sunday 26th May:
Commemorate National Sorry Day
A time for all Australians to reflect on the profound grief and trauma experienced by Aboriginal and Torres Strait Islander people, particularly members of the Stolen Generation. It is also an opportunity to celebrate their strength and resilience, and to reaffirm our shared commitment to healing and reconciliation.
Come and join us from 2.00 pm
Free Event
Welcome to Country and Smoking Ceremony.
Local Aboriginal Dancers - they will teach the kids some dancing
Scott Romain and Matt James playing Didgeridoo. Deadly.
A reading from Aunty Nancy's book of poems "Nobody's Child".
A one-minute silence of the Stolen Generation.
Guest Speaker Clarence Bruinsma, President AECG talks on the significance of Sorry Day!
BBQ and afternoon tea
Sing along or just listen to local Aboriginal girl She is deadly
Special guest speaker Cheree Toka, putting the Aboriginal Flag on the Harbour Bridge
Get weaving with Karleen Green.
Display of Aboriginal artefacts, some that have never been seen before.
Boomerang painting, colouring and small gift from ASG-MWP for the children.
AT: Mona Vale Memorial Hall., 1606 Pittwater Rd, Mona Vale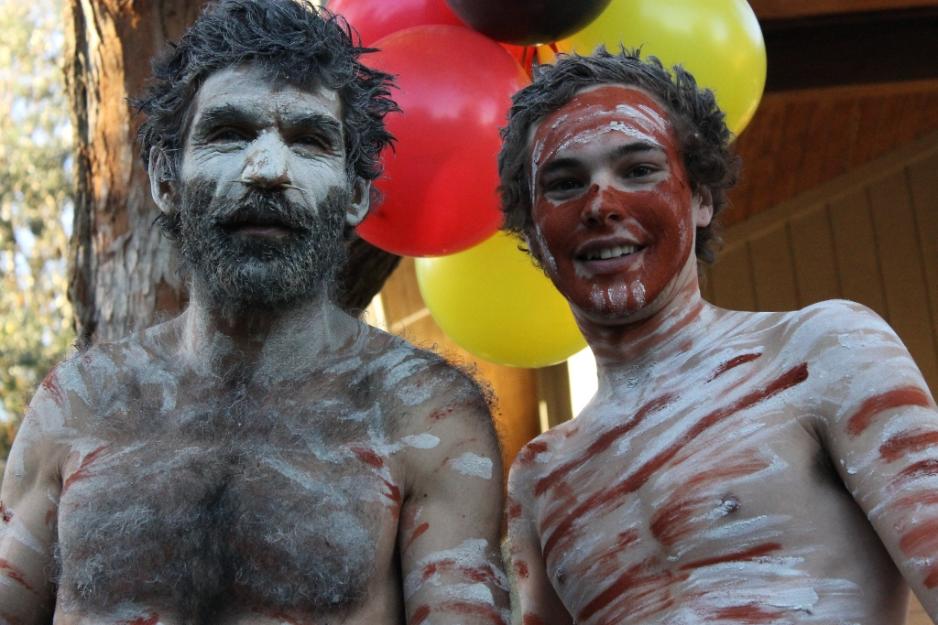 Les McLeod and Ged McMinn at 2013 Sorry Day.
National Reconciliation Week
27th May – 3rd June
Grounded in Truth
Walk Together with Courage
To foster positive race relations, the relationship between Aboriginal and Torres Strait Islander people and the broader community must be grounded in a foundation of truth.
Whether you're engaging in challenging conversations or unlearning and relearning what you know, this journey requires all of us to walk together with courage.
https://www.reconciliation.org.au/resources/
Monday 27th May:
Local Aboriginal History
Hosted by Friends of Narrabeen Lagoon Catchment
Coastal Environment Centre
Pelican Path, Lake Park Road, Narrabeen
Free event: 7.00pm – 9.00pm

Presenters: Auntie Frances Bodkin, Gavin Andrews- D'harawal and Greg Taylor
An interview exploring Aboriginal culture, knowledge and Lore.
Make sure you book a ticket by email: email@narrabeenlagoon.org.au or text 0402 974 105
Saturday 1st June:
Bushwalk in the Narrabeen
Lagoon Catchment
Free Event: 12am - 2pm
Meet at 27 Morgan Rd, Oxford Falls.
A great exploration especially for children.
See impressive rock carvings of astronomy and totems at Moon Rock, a culturally significant NSW Heritage Aboriginal Place in high bushland with ocean views. Then walk a small loop track back.
Allow 2 hrs.
BYO lunch, water & hat.
Bookings or more details: Conny Harris 0432 643 295
Sunday 9th June:
Bushwalk in the Narrabeen
Lagoon Catchment
Free Event: 10am – 1.30pm
Meet at 2-10 Cromer Rd,
300 metres after entrance to Cromer Golf Club.
A walk you will remember forever with fantastic views over Narrabeen Lagoon in bushland with very different vegetation communities and the natural beauty of the area from Cromer to Oxford Falls.
Carpool back.
Allow 3.5hrs.
BYO lunch, water & hat.
Bookings or more details: Conny Harris 0432 643 295
Sunday 2nd June:
Singing Up Country,
Spirit And Land
St Anthony in the Fields Church
46 Myoora Rd, Terrey Hills
Start time: 4.30pm – 7.00pm
An Evening of Music and Aboriginal Dancers
Sausage Sizzle and soups $30 p/p - concession $20
Booking Essential: HERE
Email annelayon@gmail.com
Tuesday 4th June: Walk the Basin Track
with Uncle Laurie Bimson
Start Time: 10am – 1pm
Fee $20 Max 30
West Head Rd, Ku-Ring-Gai Chase National Park
At the site you will be told stories of times long gone by. There will be explanations as to how the rock carvings were used as school rooms for Aboriginal children. Bring your camera as the view from West Head is amazing!
Booking Essential: www.GuringaiTours.com.au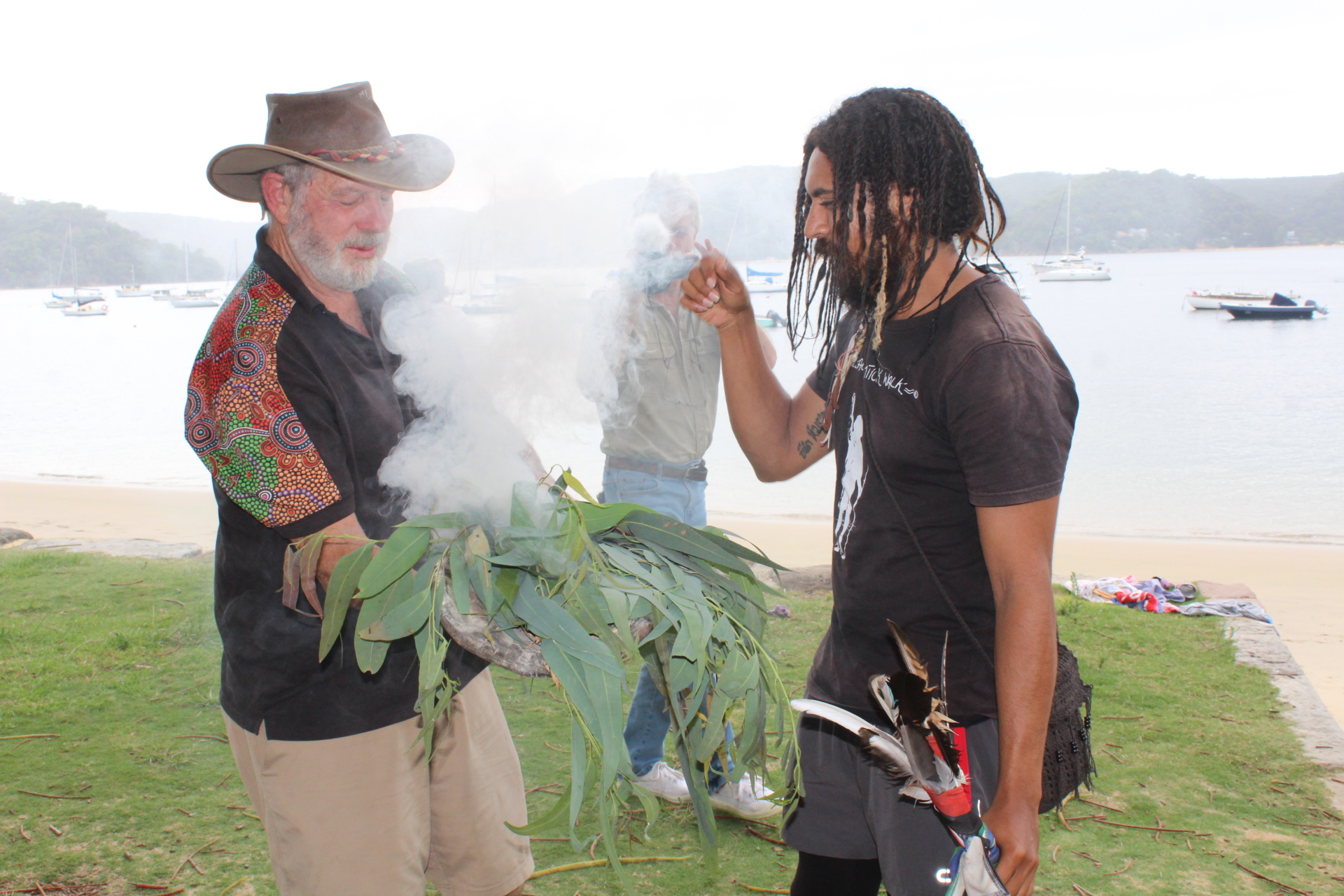 Laurie Bimson - Smoking Ceremony
NAIDOC Week 2019 7-14 July
We invite you to walk with us in a movement of the Australian people for a better future.
The Indigenous voice of this country is over 65,000 plus years old.
Voice. Treaty. Truth. were three key elements to the reforms set out in the Uluru Statement from the Heart. These reforms represent the unified position of First Nations Australians.
Put this in your diary
Monday 9th September
Night of music. Performed by local Indigenous singers and artists. Can you play the Didgeridoos/clap sticks? Come along and play the clap sticks. You will hear piano, singing in language. Come along sing along. Have fun. Supper provided.
All welcome
This is a Free night of entertainment.
7.30pm start.

Hosted by ASG-MWP
Mona Vale Memorial Hall
1606 Pittwater Rd, Mona Vale