November 28 - December 4, 2021: Issue 520
Avalon Cafés BYO Cup initiative: December 1-10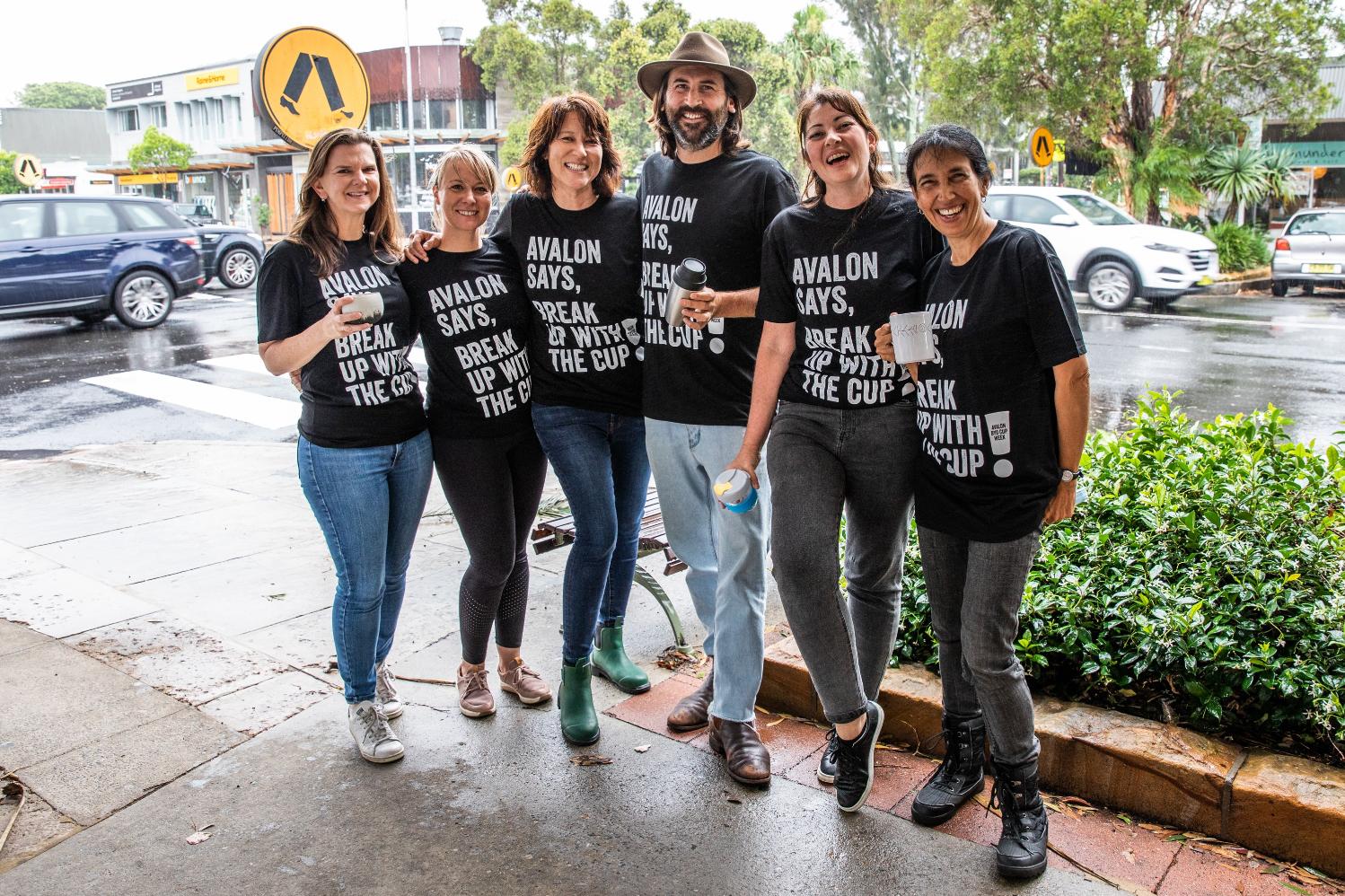 Left to right: Cara Morgan, Nicole Tognetti, Rita Kluge, Tim Silverwood, Fiona Forsyth and Neela Sarkar are asking us all to BYO Cup!
Photo: Rita Kluge




"It's only one takeaway cup… said 1 billion people."
Australians toss 2.7 million coffee cups into landfill every day. Takeaway cups are now the number one contributor of waste after plastic bottles. And Australians are now officially the number one user of single-use plastics.*
Avalon cafés are making a stand. Inspired by a movement by cafes in Bondi, who will become the first council locality in the world to go 100% takeaway coffee cup-free, cafés in Avalon will join the movement in hopes of further expanding the initiative across other councils and Australia. For 10 days in December Avalon cafés will ban takeaway coffee cups.
Inspired by the work of Bondi Locals Sondra Beram from bRU Coffee, and New York Times bestselling author and climate motivator Sarah Wilson who started the movement in Bondi, Cara Morgan and Nicole Tognetti from Our Blue Dot, an Avalon based community group working towards a sustainable future through community action are working to make it happen in Avalon.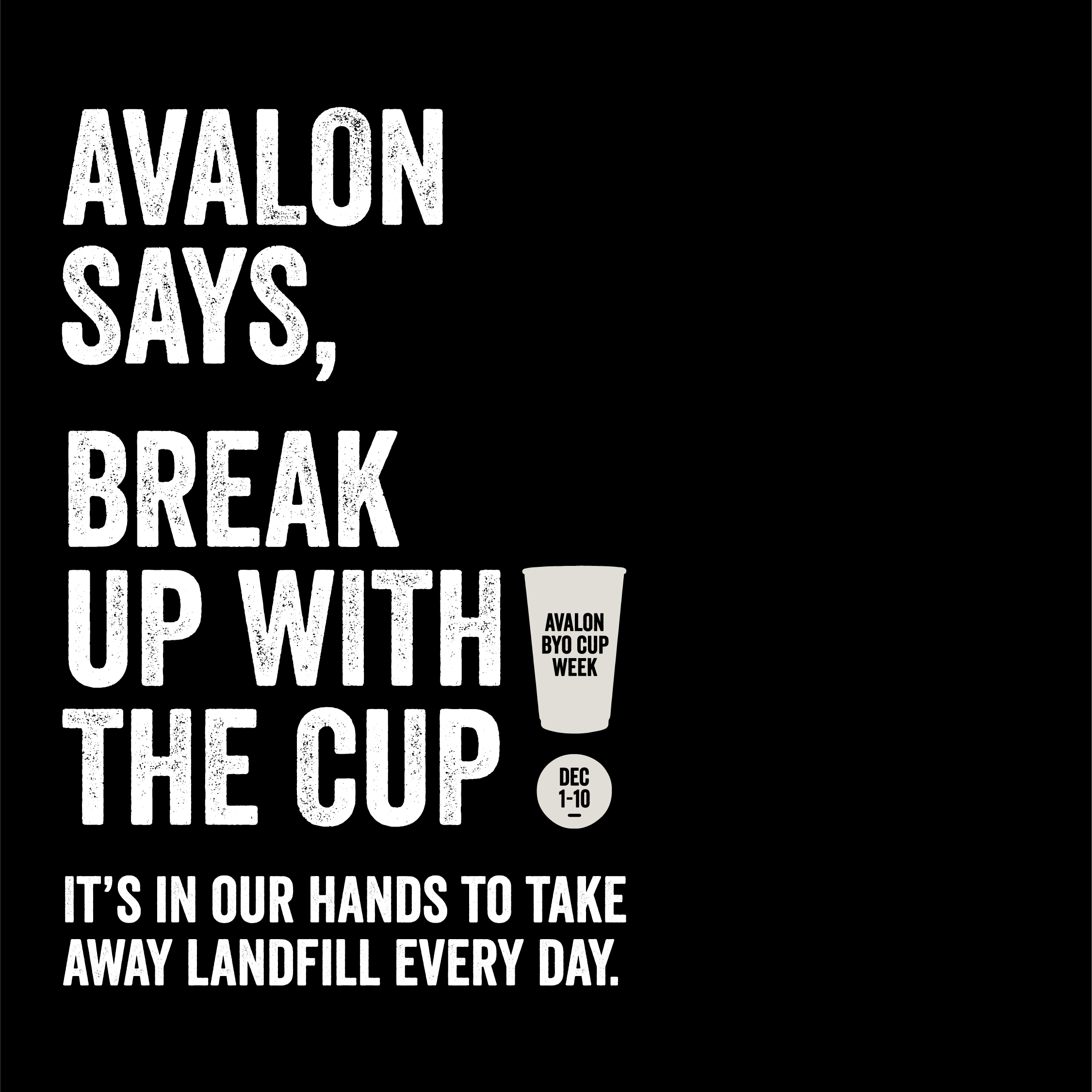 James, owner of the Sneaky Grind café in Avalon was one of the first of several cafes to jump on board.
"During lockdown we were acutely aware of the increase in single use items as we used a takeaway only model. BYO cup week is an excellent way to try and offset this while boosting awareness of other options like our reusable cups".
When asked about the role cafes can play in tackling the issue of takeaway cups James said, "Cafes have the power to create their own culture and following. After all the whole takeaway concept was created by out hospitality forefathers, surely our modern-day mindset and awareness can help create a new, environmentally aware culture?!"
As far as the impact goes in Avalon James goes on to say, "I think it will be really well received and definitely flip a good number of people over to reusable cups or even stay a while and enjoy some in house dining!"
The groundswell has seen the movement spread from cafes in Avalon village out to neighbouring suburbs Bilgola and Palm Beach. The cafes will encourage consumers to ditch single-use cups and serve their coffee three ways all week: using "keep-cups" customers bring from home, a mug library provided by the café, or encouraging people to take a moment and drink their coffee in-café.
Joining Our Blue Dot, are a band of passionate locals, including James Sledmere from The Sneaky Grind, award winning ocean photographer Rita Kluge, Vince Frost from Frost collective, Tim Silverwood from Ocean Impact Org, Alfonso Rinaldi from Alfonso's café and Jacqui Scruby from 6 Weeks to Plastic Free.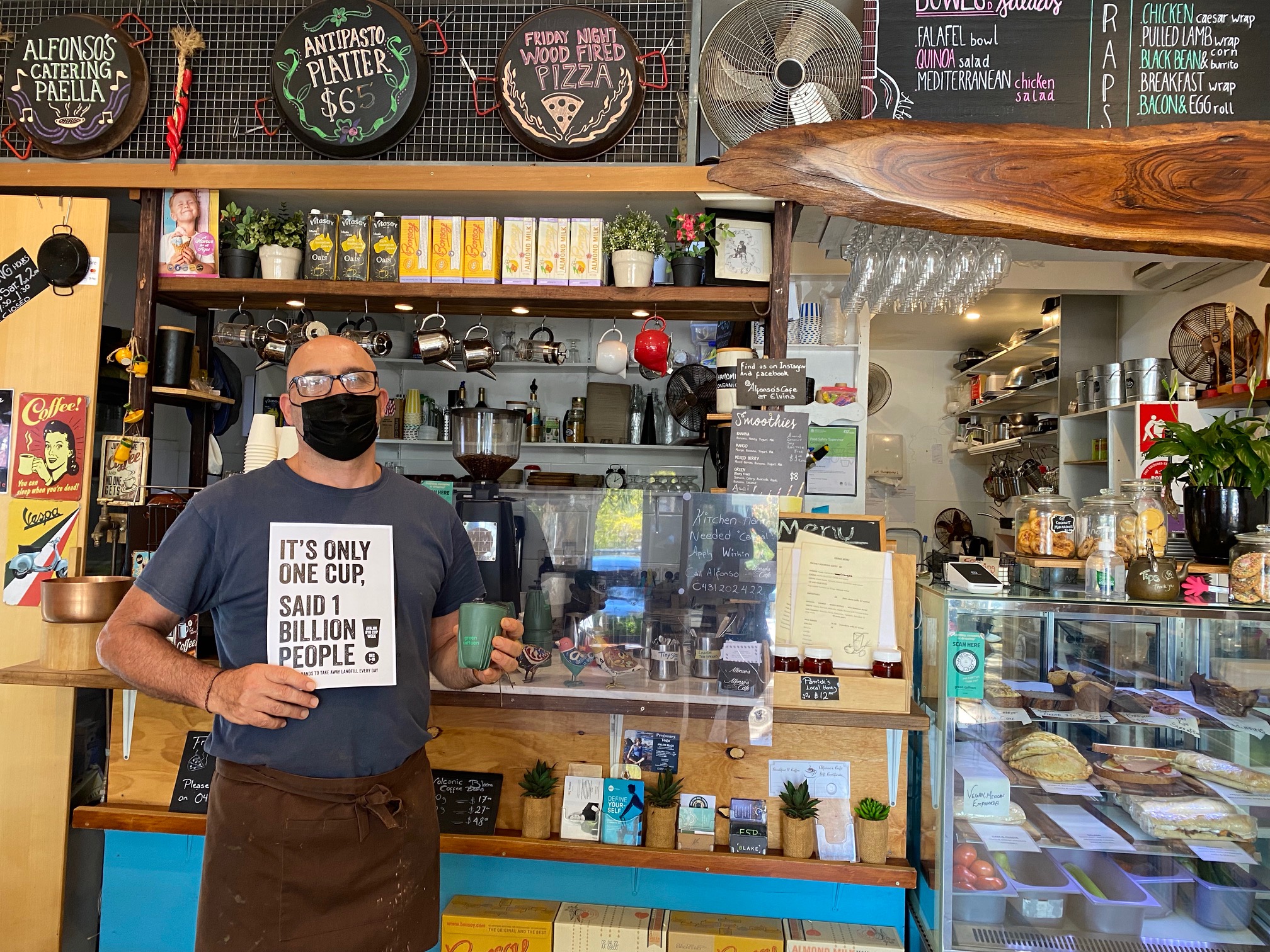 Alfonso Rinaldi from Alfonso's café. Photo: Rita Kluge

Tim Silverwood, co-founder of Ocean Impact Organisation and the not-for-profit organisation 'Take 3' says "Whilst it's evident we lost a lot of ground in the 'war on waste' this past two years I'm fully confident that, collectively, we can turn the battle against single use plastics around. And what better problem to tackle than the scourged single use coffee cup that is so emblematic of our throwaway society."
Nicole, who utilised the information from Sarah Wilson on the science and laws regarding the safety of disposable cups to help educate her community says,
"A lot of cafes and patrons stopped using reusable cups due to misinformation or uncertainty but I think the community are ready to learn how to reintroduce reusables and embrace them as part of community norms like we are seeing in suburbs like Bondi. Besides that, I think here on the Northern Beaches, particularly Avalon, we feel a bit competitive with the Eastern Suburbs, we can't let them out do us on this one."
To get involved or for more information, please contact Cara Morgan cara@herrmann.com.au or Nicole Tognetti Nicole.e.tognetti@gmail.com
Website: www.ourbluedot.org.au
Instagram: @ourbluedotaustralia
Hashtag: #avalonbyocupweek
* The Plastic Waste Makers Index, published by The Minderoo Foundation.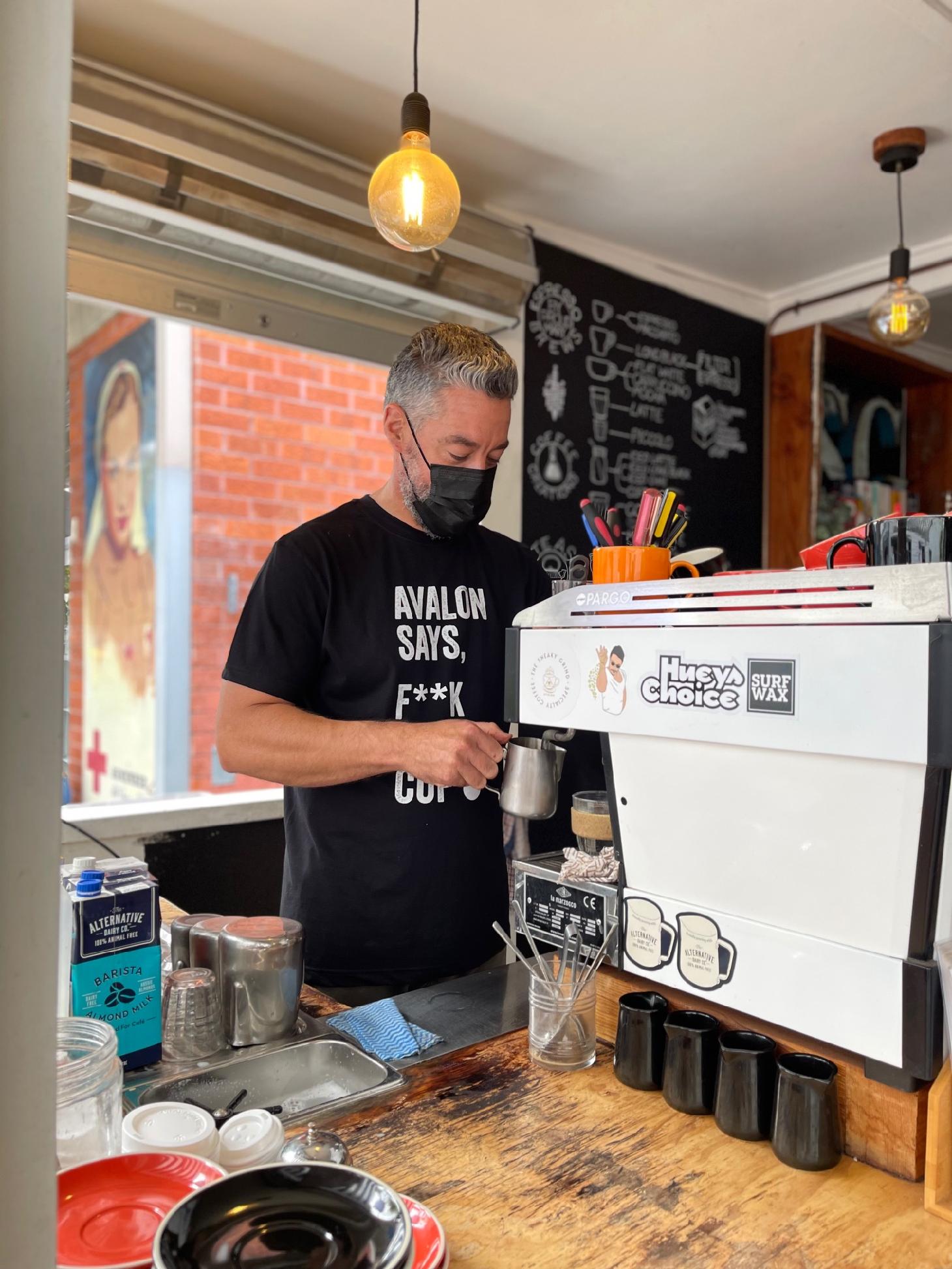 James Sledmere Sneaky Grind cafe, Avalon Beach.
Photo: Rita Kluge