March 5 - 11, 2017: Issue 303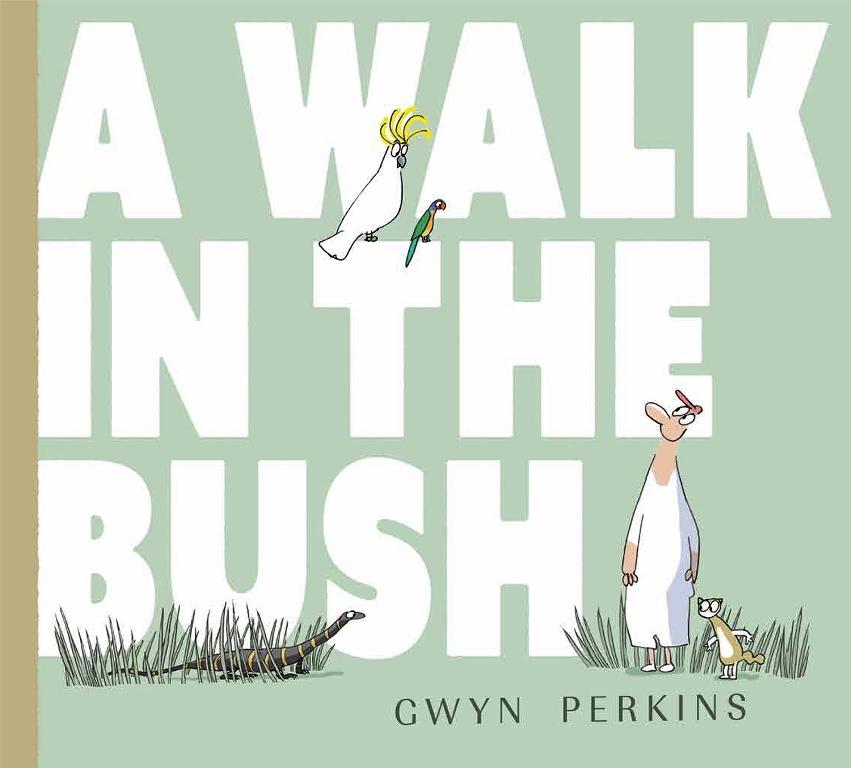 A Walk in the Bush
Written and Illustrated by Gwyn Perkins
Publication date: March
Category: Children's
Paperback: 32 pages
RRP: $24.99
ISBN: 9781925475531
Scotland Island resident Gwyn Perkins has dedicated this great book for young readers 'For Sabene - from Grandad' - written and illustrated by the author, adult readers may well recognise the places, plants and creatures that feature in this work and would enjoy some of the artists other illustrations created to depict humorous captures of island life in his
28 Days on an Island
.
The Story
Little Iggy doesn't want to leave the house, but Grandad insists – they always have fun together.
What follows is a wonderful journey in the great Australian outdoors with singing birds, wallaby surprises, secret caterpillar messages and oodles of grandad humour.
Here is a story about the wonders of nature, the funny side of life and spending time with the ones we love.
About the Author
Born in Melbourne in 1942, Gwyn Perkins began his artistic career when he won a newspaper drawing prize of one guinea and a box of paints (mistakenly awarded to Miss Gwyn Perkins). He spent many years as a successful animator in the advertising industry, wining the
FACTS Best Animator of the Year Award three
times and an International Award for Animation. Twenty years ago Gwyn moved to
Scotland island north of Sydney to enjoy a slower pace. He spends his days drawing, sailing and doing odd jobs for his friends and family. Gwyn has two adult sons and lives with his wife and teenage daughter.
An exquisitely illustrated picture book, set in New South Wales' bushland, will launch Affirm Press' Kids' list in March. A Walk in the Bush is the debut book by award-winning animator, Gwyn Perkins.
This charming story will delight children who love the outdoors by transporting them straight from their bedroom and into a bush adventure. Gwyn's original illustrations are inspired by the majestic Australian wildlife and landscape surrounding his home on Scotland Island, near Sydney.
Two copies of the book are on their way for readers courtesy of the Publishers. We'll donate these to Mona Vale and Avalon libraries, as we've done with all other books received, so you can pop in and read or borrow them.
Below are a few samples from A Walk in the Bush - surely a book you will want to add to your own home library!