June 1 - 7, 2018: Issue 366
9 Million More Ways To Save Threatened Species: 2018 Grants launched at Manly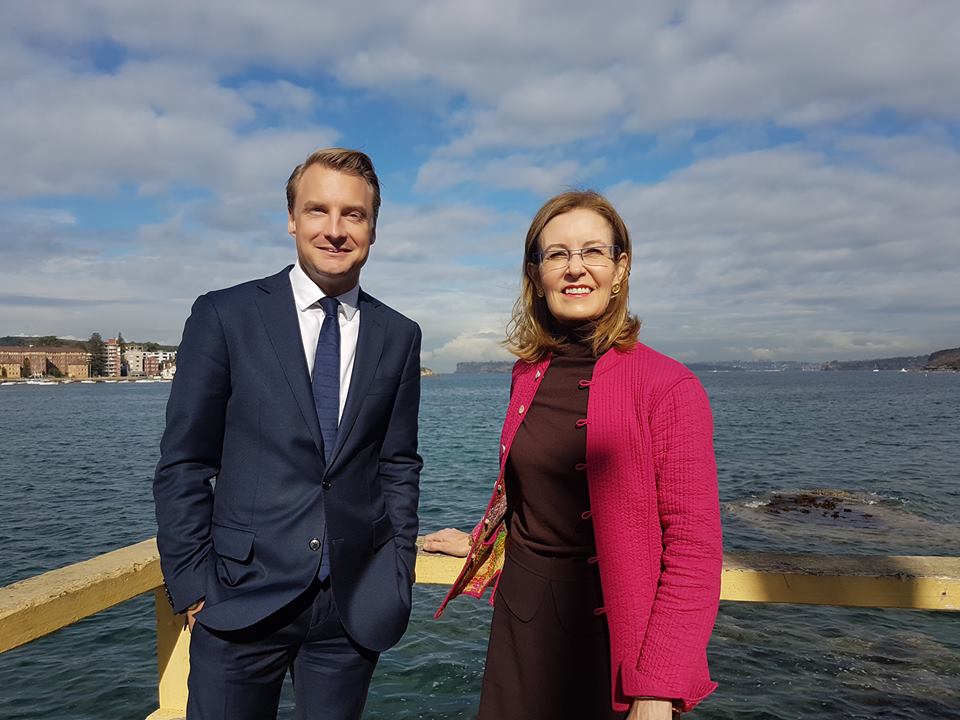 James Griffin MP, Member for Manly and NSW Minister for the Environment, The Hon. Gabrielle Upton at Manly on Tuesday June 26th
9 million more ways to save threatened species
Tuesday June 26, 2018: NSW Minister for the Environment, The Hon. Gabrielle Upton
The NSW Government has put $9 million on the table to deliver more local projects to save threatened species.
"This is the first time this scale of funding has been available to the community from the Saving our Species (SOS) program," Environment Minister Gabrielle Upton said.
"The new grants program is designed to maximise the number of species that can be secured in the wild under the NSW Government's Saving our Species initiative.
"Saving our Species is investing $100 million over five years to secure populations of threatened species in the wild. Projects are currently in place for some 350 species. Applications open today and I encourage groups to apply for funding for local projects," Ms Upton said.
"By creating long-term partnerships between the NSW Government, community groups and other organisations, more threatened plants and animals can be managed and supported. All applicants are strongly encouraged to develop and deliver projects with other collaborating partners."
Minister Upton announced the grant funding at a function for the Foundation for National Parks and Wildlife held in Manly today.
"This grant is a tremendous opportunity for community groups and organisations to identify a threatened or iconic species and seek shared funding for a project," said the Member for Manly, James Griffin.
"Here in Manly, native animals such as the Long Nosed Potoroo on North Head have benefitted from Save our Species funded programs.
"It's a win for the community, a win for the environment and, most importantly, it's a win for animals facing the threat of extinction," he said.
Under the program individual grants of up to $350,000 are available for projects that will run for 7 years and will require a contribution from the successful organisation and project partners.
Applications are open from 26 June – 13 August 2018.
More information and forms on the: Saving Our Species Contestable Grants Program 2018 webpage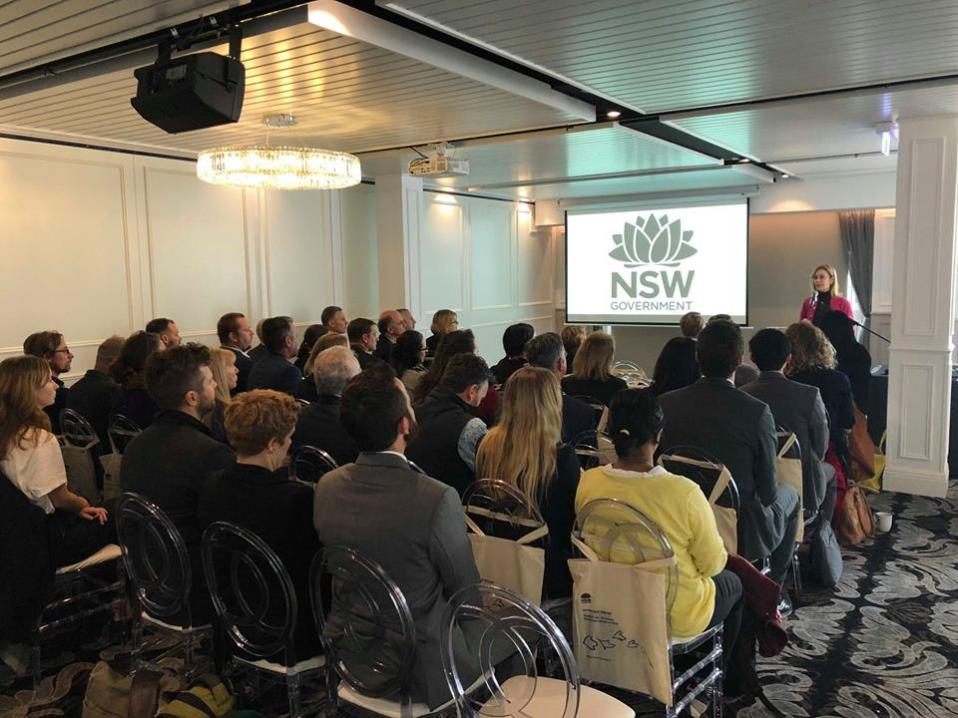 Saving Our Species Contestable Grants Program
The Saving our Species Contestable Grants Program is now open for applications. Application submission closes 3pm, Monday 13 August 2018.
The Saving our Species (SoS) Contestable Grants program is a contestable grants program seeking to achieve long-term outcomes for threatened species in New South Wales.
Funded by the Office of Environment and Heritage and the NSW Environmental Trust, the program encourages partnerships between government, the community, non-government organisations and industry to protect and conserve our most vulnerable plants and animals.
Aim of the program
The program is focused on supporting projects that will contribute to securing threatened landscape-managed species and threatened ecological communities in the wild. Grant recipients will implement on-ground actions and monitoring actions consistent with threatened species conservation projects developed by the SoS program or, where conservation projects have not been developed, that meet the objectives of the SoS program.
Objectives
The objectives of then SoS Contestable Grants Program are:
maximising the number of threatened landscape-managed species and threatened ecological communities secured in the wild in NSW through strategic investment




forming long-term partnerships for threatened species conservation




supporting cost-effective investment and responding to effective monitoring, evaluation and reporting.



The SoS Contestable Grants program aligns with the NSW Government's SoS Program and framework which was launched in December 2013. For more information please visit the Saving our Species webpage.
Funding
The $9 million program will include one round of competitive grants to support a number of 7-year projects. Grants of up to $350,000 each will be available over the first 4.5 years of the 7-year projects.
The grant program has been designed to see the program and the applicant resource the first 4.5 years of the project, with the remaining 2.5 years resourced solely by the applicant. The funding model assumes that for most conservation projects higher costs occur upfront in the first few years, with fewer resources needed when the project transitions to a maintenance phase.
At least 10% of the project value must be quarantined for monitoring.
Webinars
Two one-hour interactive webinars will be held to provide further information on the SoS Contestable Grants Program. These will be held on Tuesday 10 July at 2pm and Thursday 12 July at 10am. To register your interest please provide your name and contact details, including email, to info@environmentaltrust.nsw.gov.au by Friday 6 July 2018.
Once registered, the webinar service provider will send you directions on how to access the webinar at the nominated date and time.
Note: If you are unable to participate in either of the offered webinars, a recording of the webinar will be available to view on the website within 48 hours of the completion of the second webinar.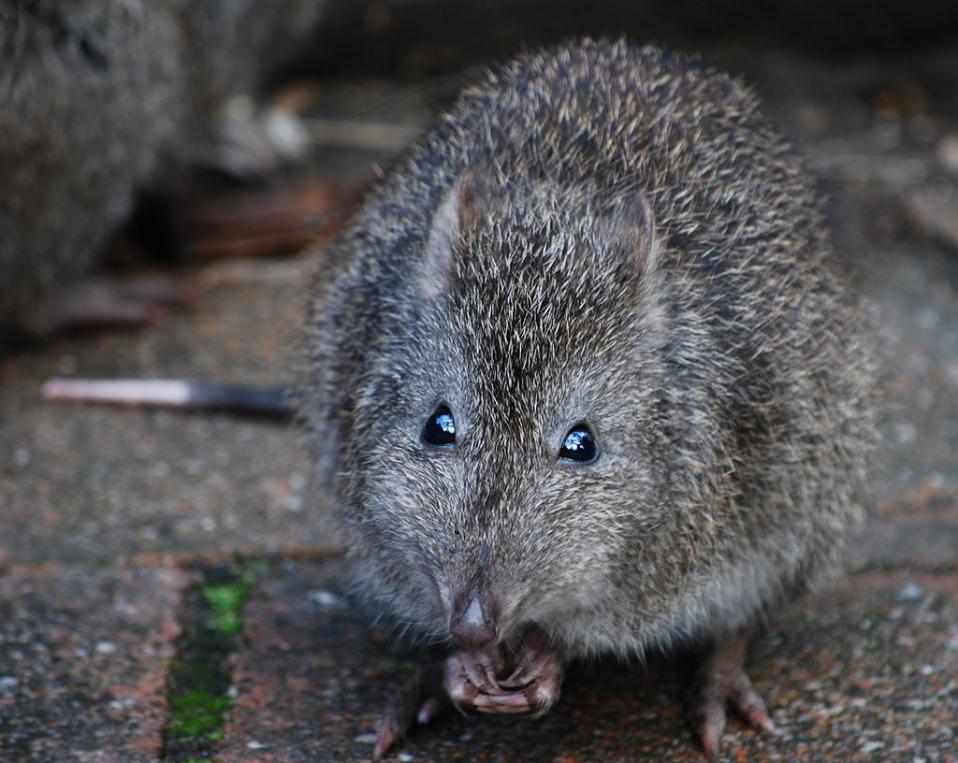 The long-nosed potoroo (Potorous tridactylus) is a species of potoroo. These small marsupials are part of the rat-kangaroo family. The long-nosed potoroo contains two subspecies, P. t. tridactylus from Mainland Australia, and P. t. apicalis from Tasmania, which tends to have lighter fur than P. t. tridactylus. At first glance, the long-nosed potoroo with its pointed nose and grey-brown fur looks very much like a bandicoot — that is, until it hops away with its front feet tucked into its chest, revealing its close relationship with the kangaroo family. The long-nosed potoroo exhibits many morphological specializations such as an elongated pointed rostral region (nose), erect ears, large eyes, claws for digging, and long robust hind legs.[4] It is only a small marsupial, with a body length between 34 and 38 cm (13–15 in), and a semi-prehensile tail length of 15 to 24 cm (5.9–9.4 in).
As it is rarely seen in the wild, better indicators of its presence are the runways it makes through the undergrowth and the hollow diggings it leaves behind when feeding on underground roots and fungi.
Photo: Long-nosed Potoroo - photo by and courtesy Peripitus