June 18-24 2023: Issue 588
2023 Environmental Art & Design Finalists Announced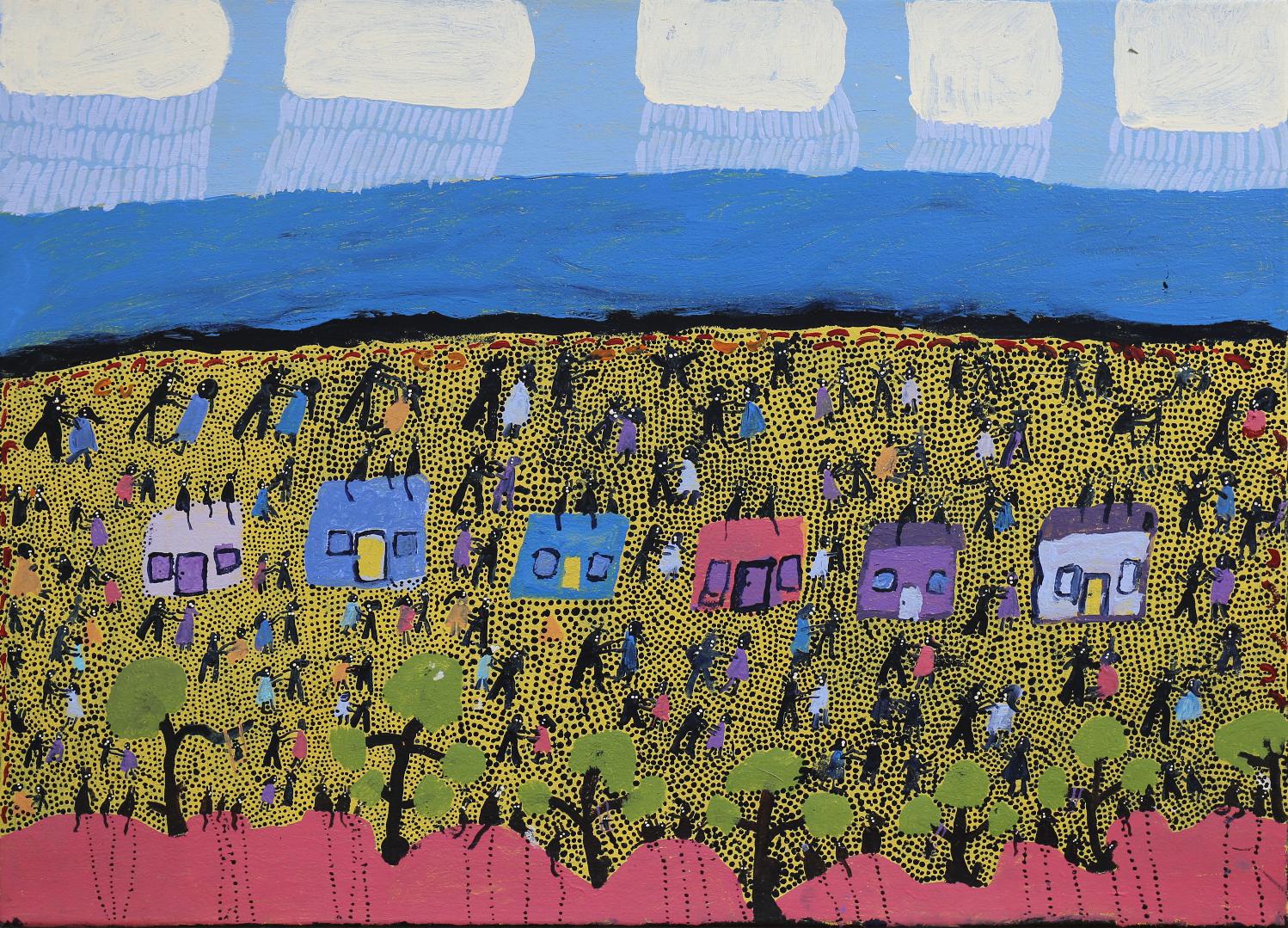 Grace Kemarre Robinya (NT), 'Raining Over Laramba, Different Times'
Friday June 16, 2023
Thought-provoking works by 215 artists and designers from Australia have been shortlisted for the prestigious annual Northern Beaches Environmental Art & Design Prize.
Now in its third year, the Environmental Art & Design Prize brings together a community of creatives to highlights our environmental concerns and hopes across the nation.
Fresh perspectives on our global climate crisis and sustainable life on earth will be on show in an outstanding exhibition of art and design from 4 – 27 August at Manly Art Gallery & Museum, Curl Curl Creative Space and Mona Vale Creative Space Gallery.
Among the shortlisted artists and designers is Perdita Phillips (WA) whose film 'Wheatbelt Anticipatory Archive II' was developed from 500 historical aerial photographs of farming properties merged together and overlaid with new images to produce visual imagery which 'unsettles the eye of settler colonialism with a more ecological vision'.
Perdita Phillips, Wheatbelt Anticipitory Archive II (Film & video) detail

Other shortlisted artists and designers include Grace Kemarre Robinya (NT), whose painting 'Raining Over Laramba, Different Times' of rain in desert country conveys the transformative and life-giving power of water. The artist used to live in the Laramba community NT, where residents were until recently forced to drink water that contains three times the level of uranium considered safe.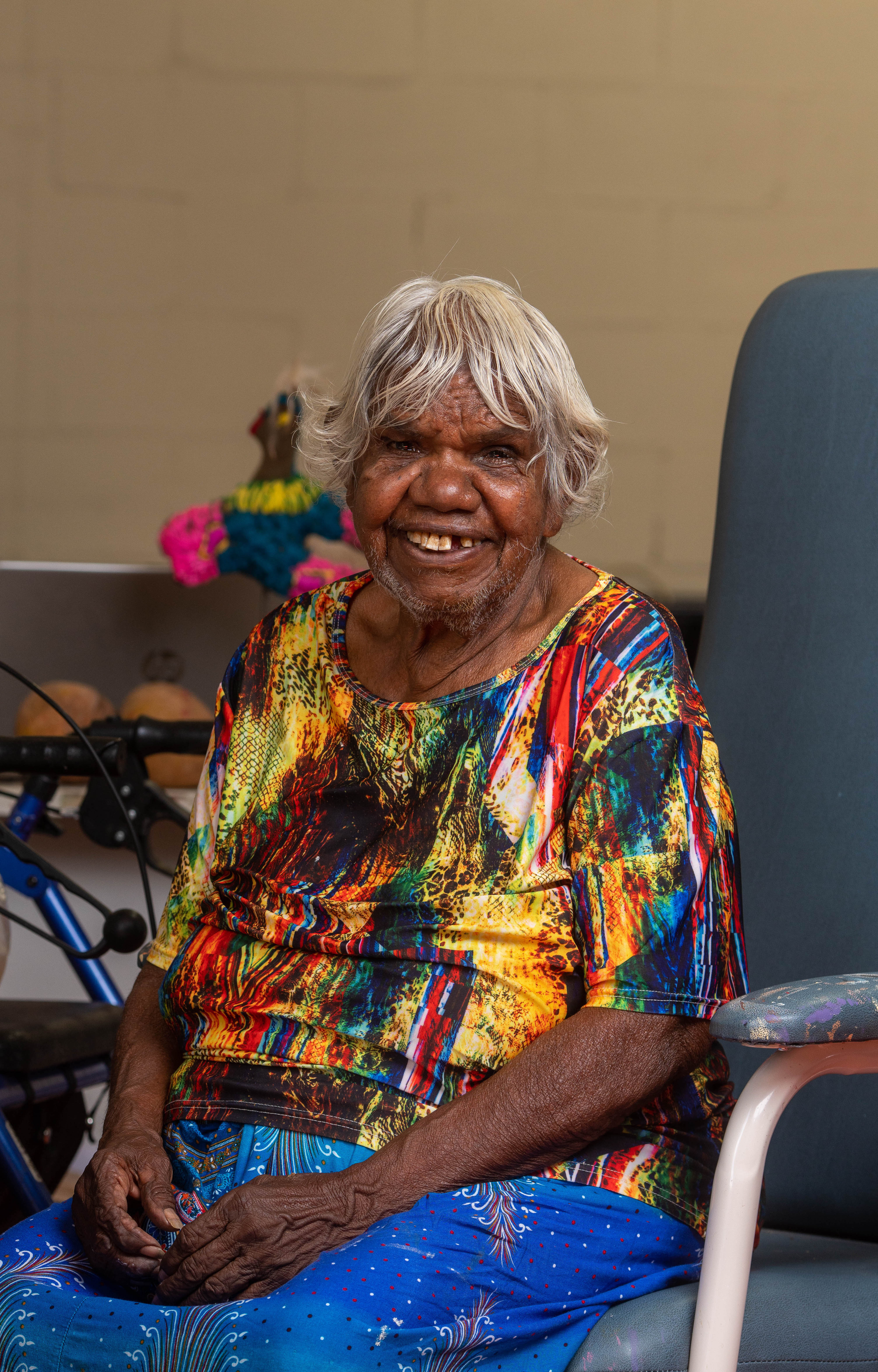 Grace Kemarre Robinya. Photo: Rhett Hammerton

Nadine Schmoll's (QLD) multi-disciplinary artwork 'Interconnected, Self Portrait as Coral II' explores how humans can learn from nature to create more mutually beneficial relationships between ourselves and the world around us.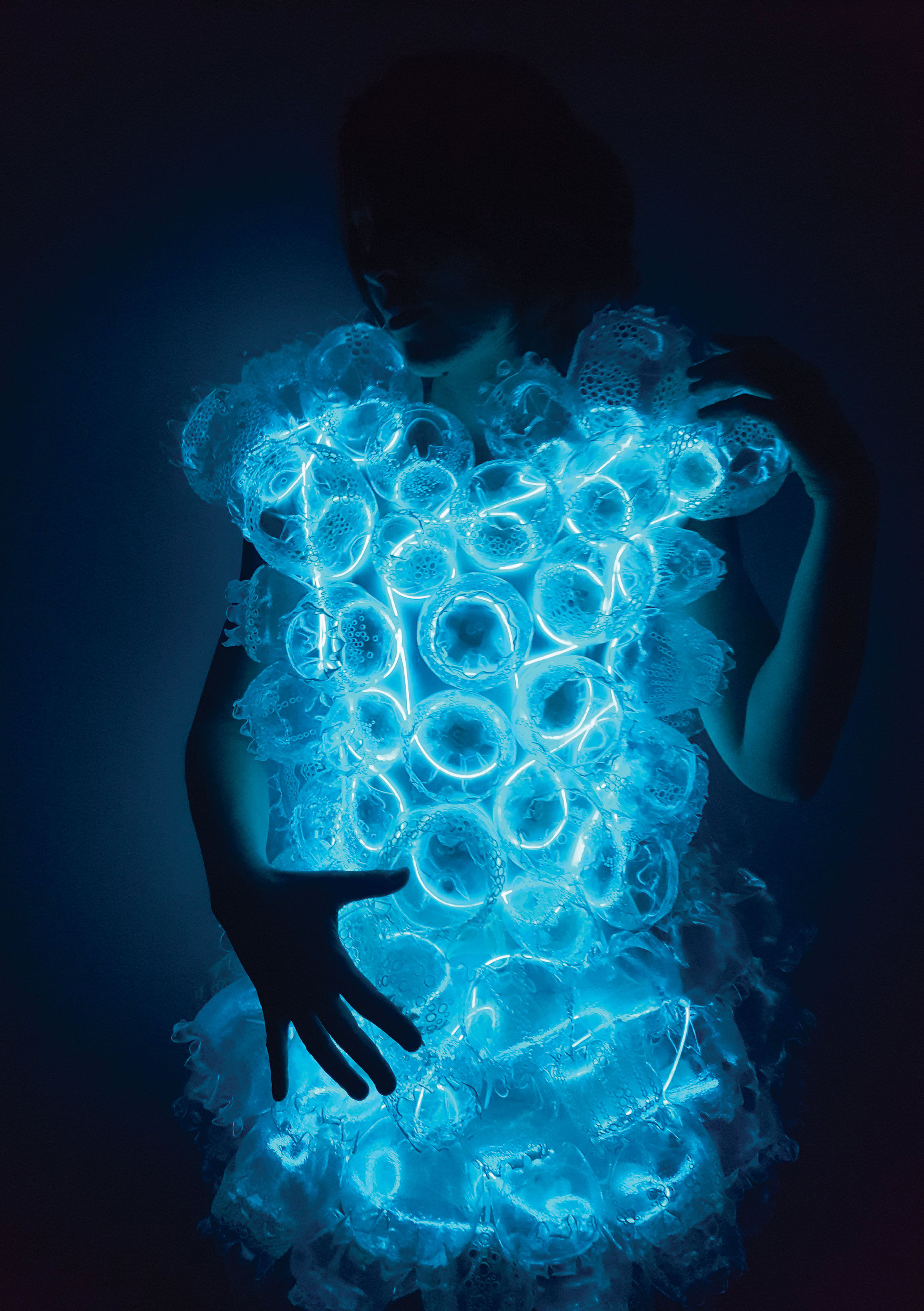 Nadine Schmoll's Interconnected, Self Portrait as Coral II

J9 Stanton's (NT) sculptural work 'Toxic Bloom' examines the changing behaviour of phytoplankton as oceans warm and run off from farming and other human activities cause more frequent blooms.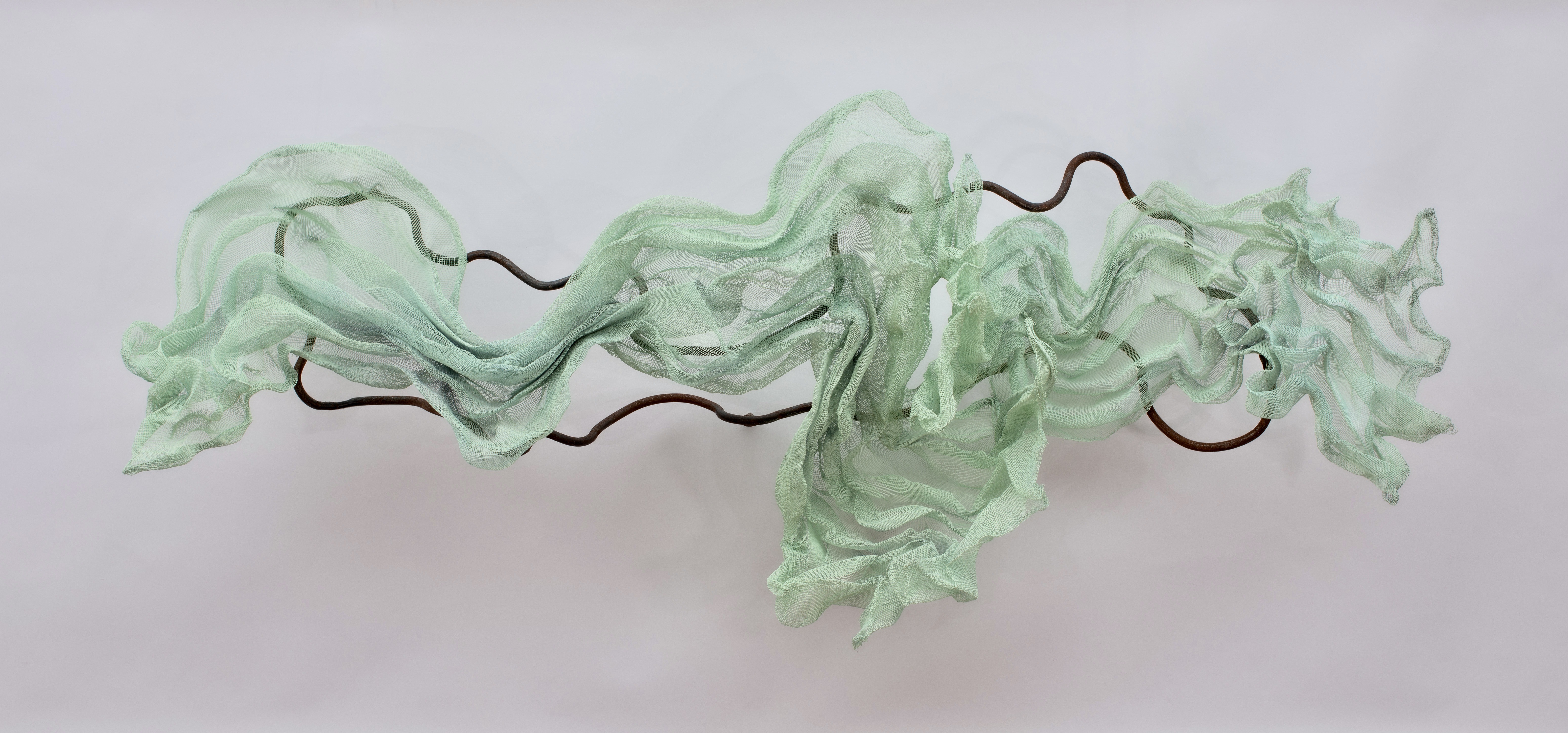 J9 Stanton's (NT) sculptural work 'Toxic Bloom'

Isabella Bardon's (NSW) sculpture 'Infinite Ephemerality', uses melting ice to draw attention to our natural environment as it changes, decays, and grows, often imperceptible to everyday human observation and understanding.
Multi-disciplinary artist Jane Theau (NSW) uses her sculptural work, 'Retired (At last)!', made from found objects, to highlight the debate around coal versus renewable energy generation.
Jane Theau's sculptural work, 'Retired (At last)!',

In the Functional Design category, Jo Victoria and Bernadette Davis' (NSW) 'Luminescent Sea Lighting' uses low energy LED bulbs, locally hand made using Australian porcelain and found marine debris.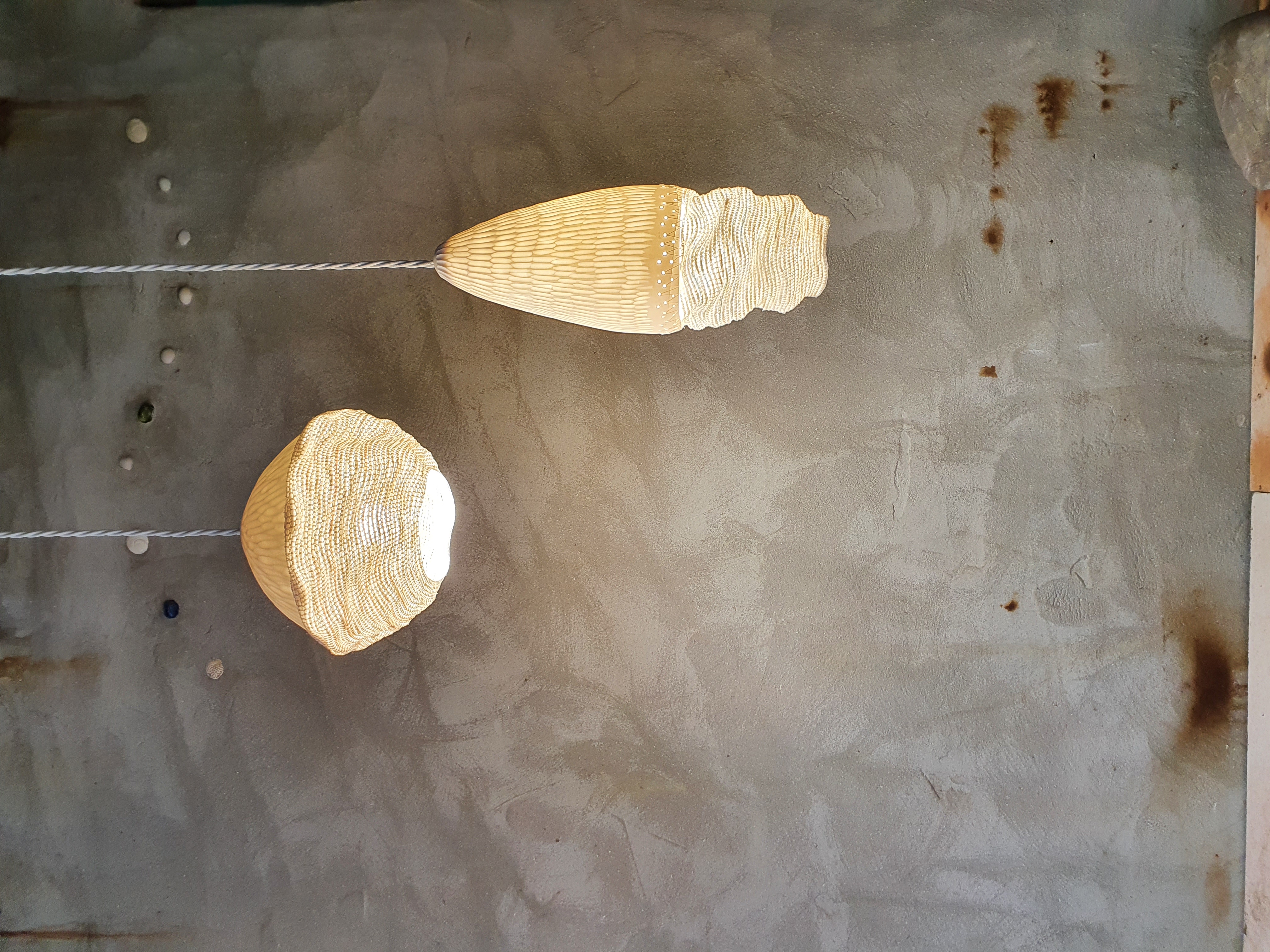 Jo Victoria and Bernadette Davis' 'Luminescent Sea Lighting'

Mayor Sue Heins said the Prize aims to create conversations about the world's most pressing problems, prompted by works on display from artists all over our area and Australia.
"The exhibition presents responses from artists and designers which reflect on our environment and the crucial issues facing us and our climate," Mayor Heins said.
"The Environmental Art & Design Prize exhibition brings together a dynamic community of artists, designers and audiences from across Australia who care deeply about our future on the planet.
"These thought-provoking works, covering a breadth of issues, make an important contribution to the national conversation about how we can work collectively towards a better future for ourselves and our children."
The works cover a range of contemporary practices, from fashion and design to ceramics and small sculpture, painting, photography, film and video, interdisciplinary collaboration, and functional and wearable design.
Judges for this year's Prize included independent Indigenous curator, consultant and artist, Emily McDaniel, contemporary multi-disciplinary artist Caroline Rothwell and Australian industrial designer Adam Goodrum.
Emily McDaniel said the Prize represented an opportunity for artists and their audiences to consider care for Country.
"As a Wiradjuri woman, care of Country is my primary responsibility, both personally and professionally and informs all aspects of my creative practice," Ms McDaniel said.
"I believe it is no longer enough for art and creative practice to simply respond to Country, we must identify the ways in which it can proactively heal Country."
Caroline Rothwell said the prestigious Prize and exhibition was an important conversation starter.
"Artists and designers can be fast responders and nimble communicators as society shifts. They can give voice to complex ideas in innovative ways that can spark dialogue," Ms Rothwell said.
Adam Goodrum said the role of creatives was to influence, educate, expose, challenge and generate solutions.
"Contributions can be intangible and elicit an exchange of ideas and emotions or they might consider materiality and production. At the core, contributions should be inventive, to address societal needs through creative work," Mr Goodrum said.
Prize winners will be announced on Thursday 3 August at 6.30pm at the Manly Art Gallery & Museum.
The People's Choice Awards will be announced on Friday 25 August at 7pm. The exhibition entry is free.
The full lists of finalists is on Council's website and are also listed below.
Photos of Artists works and Grace courtesy Northern Beaches Council
Ceramics & small sculpture
Chris Atichian, Plastic Baggage
Tara Axford, We Made Our Bed
Ivy Ellen Baddock, Patch Work
Isabella Bardon, Infinite Ephemerality
Pattie Beerens, What's Balancing
Michelle Belgiorno, Renewal
Helena Blackstock, Wandering
Mark Booth, Water Study
Mark Booth, 200FF25.90°(Teal)
Richard Byrnes, Okapi Suspension
Rox De Luca and Pablo Grover, Tristeza Roja (Red Sadness)
Nicole de Mestre, From Shore to Sea...
Ruth Downes, Feast or Famine
Caroline Duffy, SLASH
Helen Earl, Choose the Future, Electrify
Mark Elliot, Cloud Essence Condenser Circa 1880
Simon Fieldhouse, Recycle
Zimmi Forest, Changed
AJ Gough, SLOW-A Sign From the Planet Earth; Part 2
Alyson Hayes, Biomorph II
Brenda Ingram, Conversation
Ruth Ju-shih Li, Bloom III
Glenda Kent, Snugglestoo
Birte Larsen, Delicate Balance
Amelia Lynch, Marramarra
Katherine Marmaras, Fragility in the Lace
Trish McNeil, Nature's Impressions
Trudi Nisbet, Resurrection
Shani Nottingham, Colligo, A False Comfort
Holly O'Meehan, Mutated Evolution
Catriona Pollard, Wilderness in Flourishing Mutiny
Louis Pratt, Is it Hot Enough in Here
Sarah Robson, FELT or Felt
Rona Rubuntja, Two Goannas Kara Marra (good meat)
Nadine Schmoll, Object Obliterate
Jacqui Sosnowski, Anemones
J9 Stanton, Toxic Bloom
Jodi Stewart, The Dance
Lynne Sung, In Transition
Jane Theau, Retired (At Last!)
Olivia Tahan, One Degree, Symbiosis
Jo Thorpe, Reduction
Emma Varga, Rose Blossom Bowl #2
William Versace, Malocchio
Bridget Willis, Standing Tall
Film & video
Balram, Tatsuya and Moog
Danelle Bergstrom, Entwined
Cara-Ann Simpson, Nos Crescere et Reditus II (From the earth, we grow and return II)
Lea Kannar-Lichtenberger & Thomas Speyer, Deception II Edinburgh
Ryan Andrew Lee, Temples of Doom
Lina Buck, Golden Hour
Perdita Phillips, Wheatbelt Anticipatory Archive II
Rebecca Hosking, Kuarka Dorla Estuary Journey
The Archival Futures Collective (Rowena Potts & Ceridwen Dovey), Musca
Functional design
Elliot Bastianon, Cuprum Bench
Luke Batten, Swell
Lachlan Chang, Chi Chi Chair
Blake Griffiths, Echo Piece
Cameron Ingle, Aurelia Aurita
Matthew Harkness, Radical Circularity, An Exploration into the Capacities of Dissolvable Design Art
Marlo Lyda, Remnants Collection
Orlando Luminere, Trash-Cam
Jon Miles, Don't Bottle Out
Jayne Papalia, Coral loves Zooxanthellae
Tanya Reinli, Jars of Hope
Jack Stannard (Iluka Studio), Spindle Stool
Sarah Tracton, Firelight
Small Impact Studio, Aurora Bottleleris
Mary-Ellen van der Vegt, Brightside Cushion
Harry Vasey, Unwasted
Jo Victoria and Bernadette Davis, Luminescent Sea Lighting
Interdisciplinary collaboration
Osvaldo Budet and Shonah Trescott, Can-oua
Kandos School of Cultural Adaptation, Land Studio
Nadine Schmoll, Interconnected, Self Portrait as Coral II
Painting & mixed media
Ann Chadderton, Sandstone Rock Dee Why
Abby Chambers, Wish You Were Here
Sadhbha Cockburn, Dusk to Dusk
Wendy Cummins, Oswald the Powerful
Kate Dorrough, The Burnt Landscape
Jane Farrell, Ormiston Gorge
Louise Fowler-Smith, Critically Endangered - Banksia Cuneata
Ariella Friend, Composition in Tongue Orchid Colours
Guy Fredericks, Mountain Pygmy Possum
Joanna Gambotto, Venus Setting
Geoff Harvey, Losing My Religion
Julie Hickson, Wattle I Terrain
Ruth McDermott, Not Black or White
Jennifer Mullen, Vulnerable No 1
Penelope Oates, Entangled
Lauren Kate O'Connor, Falls (Aliwanyiwanyina APY Lands SA)
Julie Paterson, Reparable Landscape - Gardens of Stone
Georgina Pollard, Map of Capetree Valley
Gemma Rasdall, Somewhere South
Studio 29B (Anthea Boesenberg, Anna Russell & Rhonda Nelson), Six Decades
Alex Thorby, Coup d'oeil
Grace Kemarre Robinya, Raining Over Laramba, Different Times
Rae, Red-tailed Black
Nadera Rasulova, Terrain
Maria Romeo, A Fashionable Landscape
Patrick Shirvington, We Walk Upon the UNSEEN
Sally West, Bower Lane
David K Wiggs, Crows and Where the Fire Was - North Head to South Head and the City
DJ Williams, Soy Koi - Space Invaders
Marjorie Williams, Water Tank, Old Days (Hermannsburg NT)
Nicola Woodcock, Burnt Out
Hua Ye, Before Sunrise at Warriewood Beach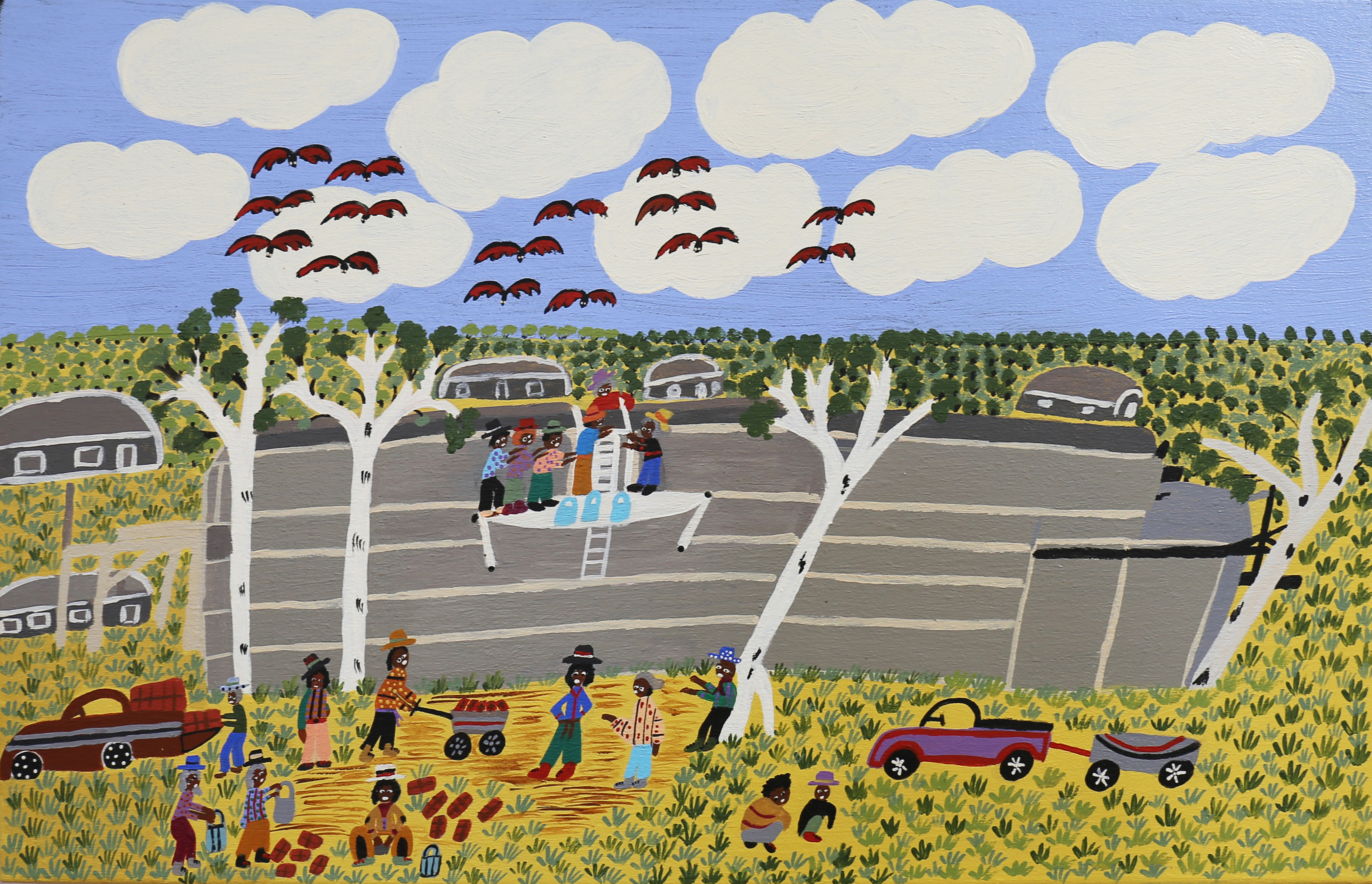 Marjorie Williams, Water Tank, Old Days, Hermannsburg (Painting & mixed media)

Wearable design
Vera Alexanderova, Reversible Felted Coat - Amethyst Night
Linda E Baranov, Whimsical Jacket
Lucy Barker, Got it Made
Mary C van den Berk, Conscience Cloak
Gillian Marriage, The Catch
Shuk Wan Ng, Lilyturf
Adelash Parsons, Wild Elizabeth
Ivy Whiteman, Meditation Skirt & Memories Bra
Works on paper & photography
Steve Baldwin, Cammeraygal Angophora
Kate Ballis, Ficus Albipla
Jennifer Blau, La La Land
Katherine Boland, A Material World No 3
Joshua Copland-Nielsen, Yield Curve
Nicole Cullinan, Urban Waste
Simone Douglas, Sanctuary I
Susie Dureau, Australian Raven Soundscape
Bernadette Facer, We Meet the Guidelines
Midori Furze, Relax
Charli Rose Gerry, Entangling with Relational Ecologies
Reg Gibson, Peaceful Bush Breakfast
Petra Gotthardt, Big Bang Theory
Gary Grealy, Another View, Interverion in a Landscape
Ross Halfacree, Grazing Zebras
Lee Harrop, Strange Oversones
Nathalie Hartog-Gautier and Francoise Limondin, 1,2,3,STOP
Nick Hollo, Moon Bridge and Rainforest Cooper Park
Adrienne Hunt, Landscape Subterfuge I
Vanessa Inkamala, The Gumtree Got Everything
Paula Jenkins, Bush Reflections, Kunderang 2
Zephyr Larkin, Decade of Transition
Max Linegar, Saddleback
Christina Lowry, A longing for Wonder
Asher Milgate, I Am More Than You
Joyce Lubotzky, Souvenirs of Consumerism - To celebrate
Joyce Lubotzky, Souvenirs of Consumerism - To contain
Sally Mayman, In Balance
Jason Mcdonald, High Country Corroboree
Kayla Nampitjinpa Major, Another Day, Another Desert Sun
Julie Nicholson, At the Edge
Eva Nolan, Koala and Spurred Mangrove
Linda Ogonowski, Fence Debris Diptych - Drawing I and II
Adrienne Overall, Entangled
Emily Parker, Strata Layers #2543
Claire Paul, Bouddi Grounding
Pamela Pauline, The Fragile Flock
Angela Robertson-Buchanan, Habitat Gang-bang II
Gary Shinfield, The Burning Bush
Bernadette Smith, Drift
Janet Tavener, Fragment II
Brooke Thompson, Speak for the Trees
Chloe Watfern, If They Lose Their Soft Parts They Die
David Watson, Firetides #3
Shona Wilson, Seeding I Receding
Belinda Yee, Interference Pattern

Nathalie Hartog-Gautier and Francoise Limondin, 1,2,3,STOP

7 – 12 years
Ashley Chen, Ink Blobs
Lucy Hartmann, Sugar Glider
Louise Jiang, Melodic Wilderness A Harmony of Nature and Music
Sarita Jiang, Watermelon Village The Oasis of Nature and Community
Isla Lu, The Little Yellow Bird
Lambert Mengyang Tang, Save My Home, Please
Dani Mu, Alive
Imogen Maddison, Life and Death of a Coral Reef
Isabella Niu, Robotic Saviours
Chloe Peters, Seeking Lights
Gisele Ren, Plant and Veggie Man City
Jasmine Shuyu Tang, The Amazing Things You Can Find in the World
Darcy Spence, Polar
Portia Pringle, Pass on Palls
Kyna Sarin, Potatoes in Space
Rafferty Stanley, Cheeky Quokka and his Friends
Alvar Stewart, Swamp
Selma Stewart, Tiger
Charles Whitehead, Blue Banded Bee at the Beach
Cicely Wood, Nature
Jayden Wu, Monster Under the Sea
Victoria Xu, Stop the Pollution
13 – 18 years
Marina Chamberlain, From the Sea
Zoe Chan, Linger
Lily Dawes, Biophobia
Sienna Dooley, Oceans Through
Mayani Gapanmi Ganambarr Calhoun, Yothu Mirr Miyalk, Nyami Buluunggarri
Azrial Gow, Vulnerable
Jasper Hartmann, Plastic or Prey
Chloe Hines, Hollow Backyard
Lauren Kelly, Riverside Living
Jinoir Kim, Harvested Beauty
Kiara Lee, Breath of the Trees
Marlon Leforestier, New Looking Old
Izzy Lewis, We're Going on a Bear Hunt
Coco Liao, Blue Fading
Kiki Margetis, The Sustainable Sabrina Dress
Risheet Mazumdar, Make Way for the Flippers
Ember McCabe, Ripple Effect
Sophia McKechnie, Winston - Nowhere to Climb
Anna Morrison, Sea of Acid
Enzo Munro, The Scrapyard Hound
Meera Nirmalendran, Do not Disappear into the Forever Night
Callan Peterson, Triangulight
Edith Rogers, Nearsightedness
Tully Salmon, Residuum
Meilin Shi, Two Fish
Matilda Townsend, A Birds View of Tasmania
Cleo Vilder, The Ameliorated Murray Darling
Jasmine Waters, Australian Brush
Jasmine Waters, Janelle's Bouquet
Lola Wood, Portrait of a Goat
Isabella Wu, GreenPrint
Charlotte Yan, Devolution
Chelsea Yi, Carved Cerulean