October 23 - 29, 2022: Issue 559
Entry opens for Nautilus Marine 2022 Sydney Short Ocean Racing Championship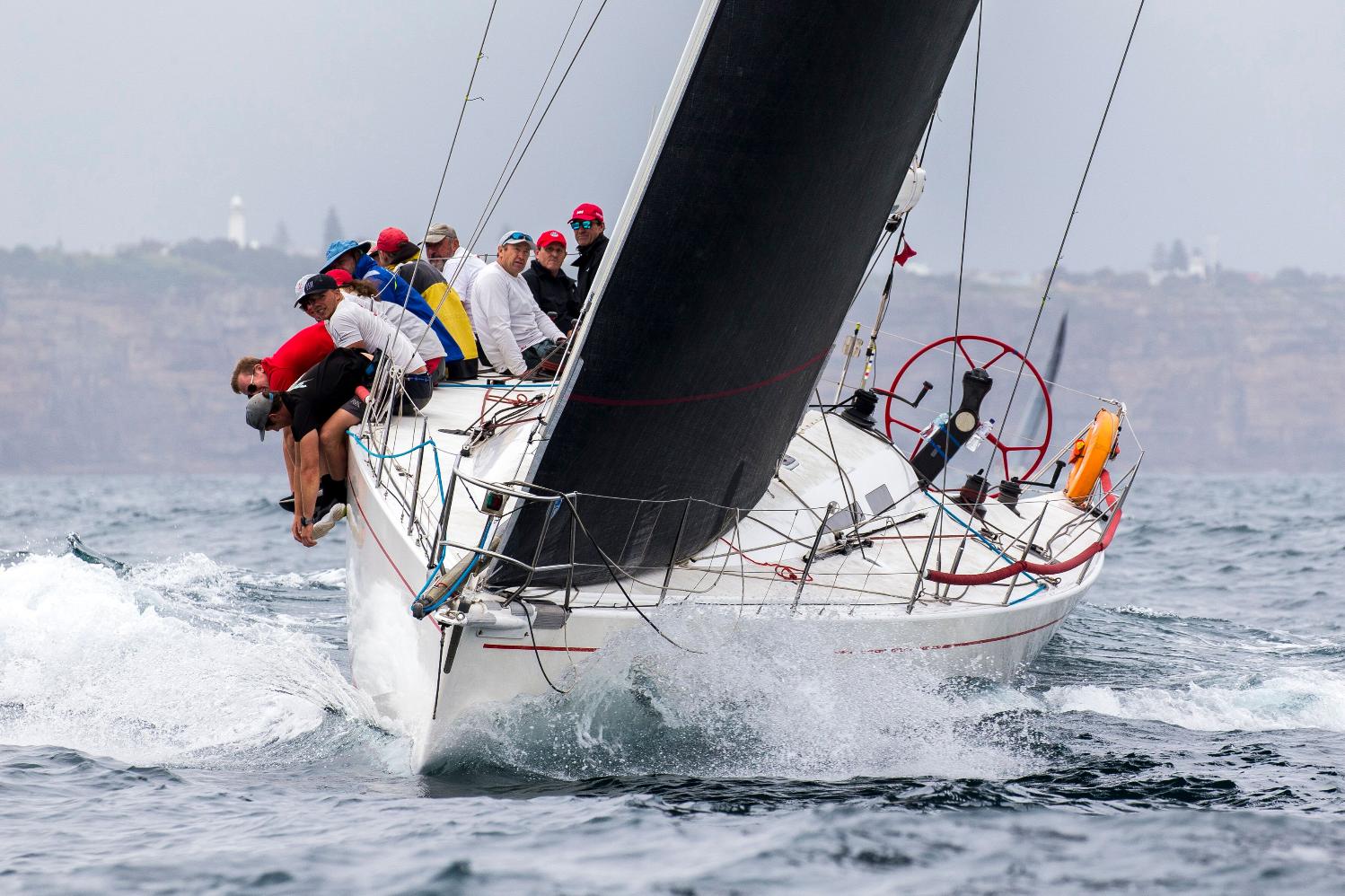 Nine Dragons is a stalwart of the event. Photo: Andrea Francolini
Entry for the Sydney Short Ocean Racing Championship (SSORC) is open and along with the Notice of Race, can be found online at the official site, with some competitors already preparing to rekindle old rivalries when Middle Harbour Yacht Club's (MHYC) 45th running of the annual event is held on 26 and 27 November.
Bob Cox from the host club brought home the bacon in Division 1 last year with his DK46, Nine Dragons. However, Gerry Hatton's Bushranger, which took second place on countback from the Mark Griffith skippered DK46, LCE Old School Racing, finished just one point in arears.
This year, Cox will be working on the backfoot. "I have some new people on board, so we're pretty much rebuilding the crew. We're doing some fun Wednesday racing to train them up and we'll do some offshore races. We are preparing though," he states.
"We're looking forward to racing against the two other DK46's, Khaleesi and LCE Old School Racing. Also Bushranger and the dark horse Mercury; it's a quick Farr 40. And we always expect good racing from Toy Box 2," Cox ended.
Nine Dragons will be up against it. Khaleesi has performed well since being acquired by Sandy Farquharson and MHYC Commodore, Rob Aldis. They won Division 1 of MHYC's 2021 Sydney Harbour Regatta and the CYCA's SOPS. Aldis also headed north with Kayimai in August, so will come to the event in decent shape.
LCE Old School is no slouch. In 2021, she placed third on countback in the 2021 SSORC, finished 15th overall in the Rolex Sydney Hobart and third overall in April's Club Marine Pittwater to Coffs Harbour race to win Division 2.
A big danger is Bushranger, Hatton, from Pittwater, honed his skills at the Australian Yachting Championships in August. His Mat 1245 came away third against a classy field that included Olympic gold medallist Malcolm Page and America's Cup winner, Joey Newton.
Mercury, owned by Mark Tinworth and Mark Waterhouse is the former Estate Master, which was adapted for IRC racing in 2018. She won the IRC National Championship in 2020 and placed third in the RPAYC's Pittwater Regatta in February.
Owned by a past MHYC Commodore, Ian Box, Toy Box 2 scored a top three race finish at the Australian Yachting Championships, racing alongside Bushranger. Box and his playfully named boat are regulars on the inshore and offshore scene.
Jack Stening and Colin Gunn's Sydney 36, Stormaway from the host club, does a lot of racing in Sydney. "It's a tough division," admits Stenning, whose boat has ended up second in Division 2 since 2016. "We're always the bridesmaid – our goal is to win it this time," he says emphatically.
"We always have serious competition from Foreign Affair in different events. Last year they won the SSORC - we were second - again. Sometimes they beat us, sometimes we beat them. We like the SSORC because you get a mix of offshore and sprints. Offshore starts add to the challenge and we love how fair and how close the racing is.
"We're looking forward to it because we have a good crew and that makes a huge difference.
The races are run well too. We get clear and concise instructions. Denis Thompson (the PRO) is very good.
Stormaway's crew will need to be at their best, with Matt Wilkinson confirming he and wife Lisa will be on the start line with Foreign Affair, their Farr 30.
"We're intending to race. I've being doing the SSORC for many years on different boats. It's a good event and we all come out of hibernation for the first big regatta for summer," he declared.
"All the crew love it and we hope to do well. It's always really well organised – David (Staley, MHYC Sailing Manager) does a great job. And the courses are always well run."
As to competition, Wilkinson says, "We love racing against Stormaway. Jack and Colin are good sailors and mates. We assume Wailea and Philosopher to compete too. They are always good."
Wailea is Neil Padden's Beneteau 40.7 which finished fourth last year, while Philosopher is Peter Sorensen's Sydney 38. 'Sorro' is rarely off the podium in the variety of events he does.
Organisers plan a passage race to Lion Island (in a northerly) or Cape Baily (in a southerly) starting from 9.55 hours on the Saturday. The race will be included in the CYCA Ocean Pointscore (OPS). Three windward/leeward races will round out the weekend on Sunday.
There is also an option to run another passage race for the TP52s or move the whole course inshore should the weather dictate. Denis Thompson has again been appointed PRO, with the CYCA providing race management.
Middle Harbour Yacht Club is pleased to announce that from September 2022, Nautilus Marine Insurance is a major sponsor of the Club, its main event partner for the Sydney Short Ocean Racing Championship and for the Sydney Harbour Regatta in March 2023. Nautilus Marine Insurance continues direct support of the sailing community with the announcement of this sponsorship.
For those whose preference is inshore racing, the Seven Islands Race takes the fleet on a Sydney Harbour course and is run in tandem with the SSORC. It stretches competitors, but also offers a scenic route. With a pursuit-style start from the Club, the race sends competitors around famous Sydney Harbour islands. First home to the MHYC finish line wins the race.
All information, including Notice of Race and entry: www.ssorc.mhyc.com.au
By Di Pearson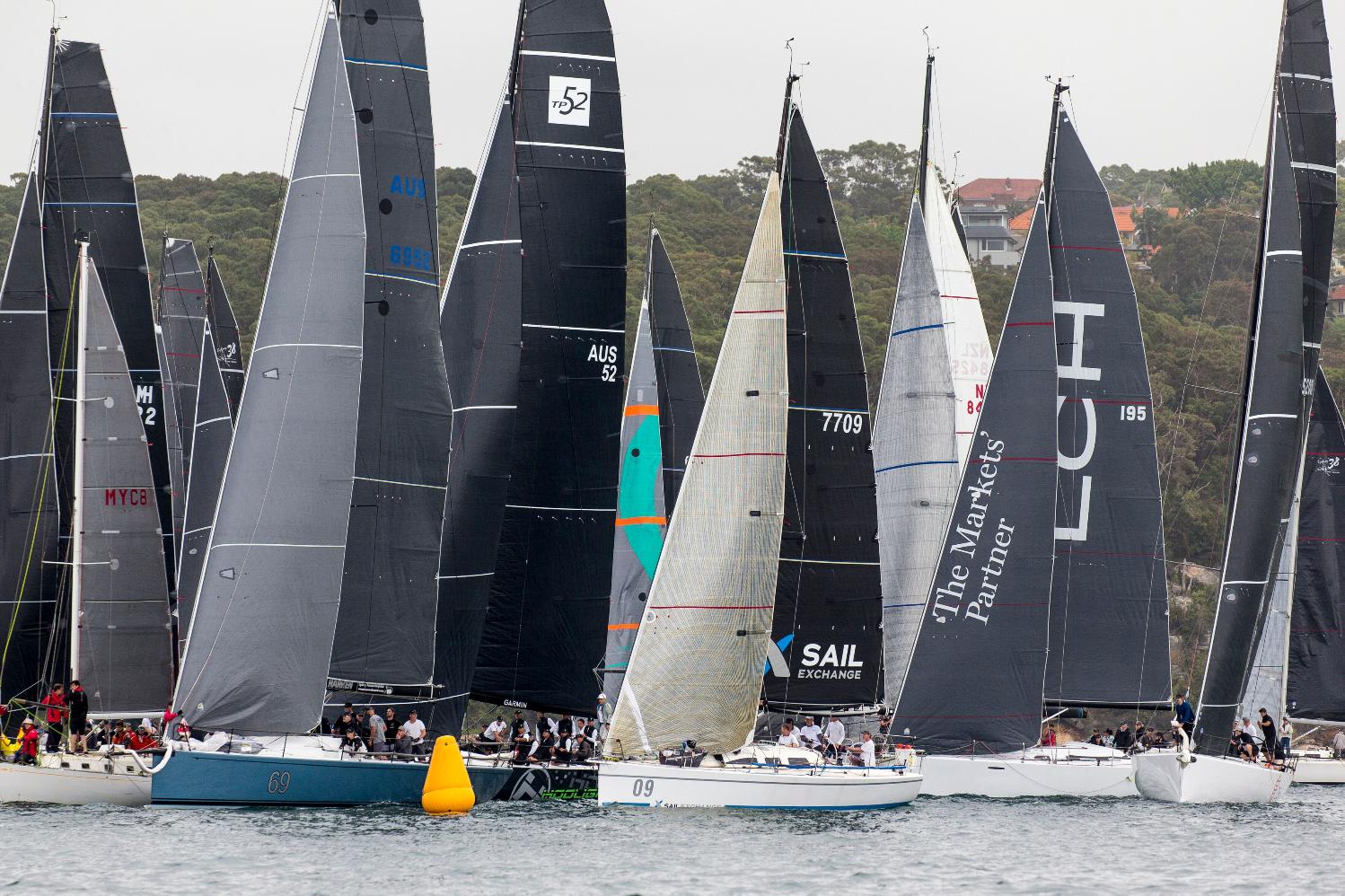 Regulars and newcomers will line up for the 45th SSORC. Photo: Andrea Francolini