July 31 - August 6, 2022: Issue 548
2022 Surf Life Saving NSW Pool Rescue Championships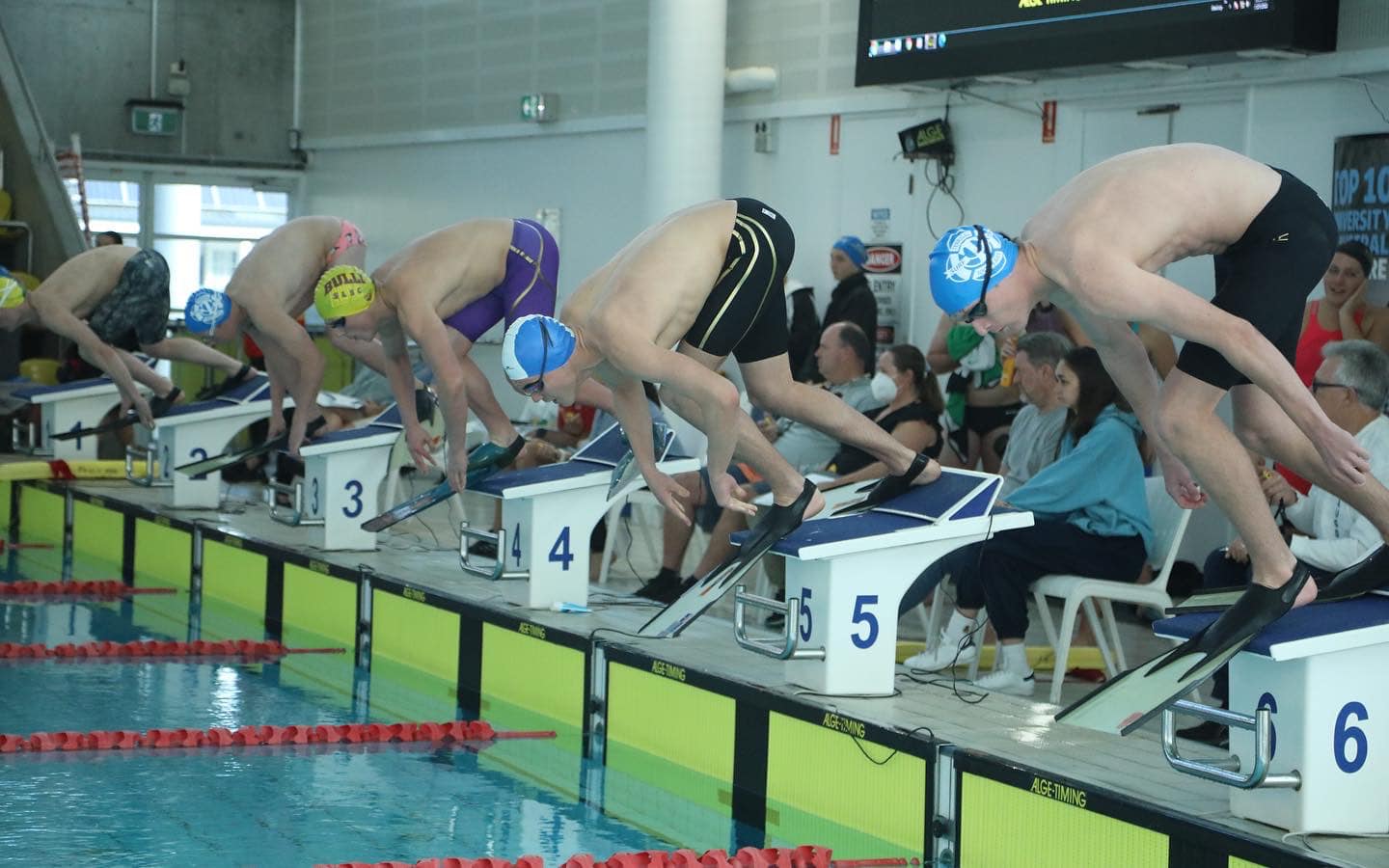 The state's swimming future is in safe hands after nearly 250 surf club associated athletes demonstrated their technical skills in the pool at the 2022 Surf Life Saving NSW Pool Rescue Championships at the Peninsula Leisure Centre in Woy Woy, July 22-24.
Three days of fierce but friendly competition culminated yesterday in the Super Lifesaver event for Opens and Masters – a unique, all-encompassing challenge consisting of a 75m freestyle swim to recover a submerged manikin, followed by a 50m freestyle to secure a manikin with a rescue tube towed to the finish line.
The Open categories were taken out by Emily Doyle from Newport SLSC and teenager Blake Hessel from Shelly Beach SLSC, following in the footsteps of club legend and pool champion James Koch.
Interestingly, Bulli SLSC's 15-year-old swimming sensation Brayden Woodford, the winner of the U17 Male Super Lifesaver category, would have also taken out the Open event with his blistering time of 2:22:12 the quickest across the day.
Woodford would finish first in all seven events he entered, including the U17 Obstacle, Manikin Carry, Rescue Medley and 50m Freestyle with Fin – doing so in an almost unbelievable 17.71 seconds – but his Super Lifesaver crown may be the sweetest.
The event closed out what had been a fantastic return to the pool for surf clubs across the state, having missed the last two Championships due to COVID-19.
Earlier, the Youth category had been contested on Friday and Saturday with an enormous contingent turning out to test themselves against the best up-and-coming athletes in the state.
Umina SLSC, fielding the largest team from the most nearby surf club, couldn't capitalise on strength in numbers and previous Youth success, managing only to claim silver on the overall point score behind a dominant and highly successful North Curl Curl SLSC.
Six gold medals between the Melbourn sisters, Dominique and Jocelyn, heavily contributed.
The travelling team from Warilla Barrack Point SLSC, backed by continuously strong showings in the U12 Male categories, scraped into the third and final podium place.
The trend of a Central Coast club coming close but not quite close enough continued into Sunday, where Terrigal SLSC would finish as runners up in both the Open's and Masters overall point score results.
Kye and Jett Green rarely found themselves outside the top three in their races, helping Terrigal on their way, but they would eventually share the dais with Newport, who finished in third place, and the Woodford-led Bulli who took top honours.
In the Masters, Shelly Beach SLSC ensured the Central Coast would end the weekend with one overall winner, while Bondi Surf Bathers LSC rounded out the top three.
2022 NSW POOL RESCUE CHAMPIONSHIPS CLUB POINT SCORE – TOP FIVE
Youth:
North Curl Curl SLSC – 239
Umina Surf Life Saving Club – 148
Warilla Barrack-Point SLSC – 139
Redhead SLSC – 118
Cooks Hill Surf Club – 101
Open:
Bulli SLSC – 306
Terrigal SLSC – 139
Newport SLSC – 109
Shelly Beach SLSC – 95
Bondi Surf Bathers LSC – 70
Masters:
Shelly Beach SLSC – 84
Terrigal SLSC – 82
Bondi Surf Bathers' LSC – 64
Umina SLSC – 42
Broulee Surfers SLSC – 34
2022 NSW Pool Rescue Championships - Masters Pointscore

1 Shelly Beach SLSC 84
2 Terrigal SLSC 82
3 Bondi Surf Bathers' LSC 64
4 Umina SLSC 42
5 Broulee Surfers SLSC 34
5 Shellharbour SLSC 34
7 Queenscliff SLSC 21
8 Bulli SLSC 19
9 Ocean Beach SLSC 5
9 Towradgi SLSC 5
9 South Curl Curl SLSC 5
2022 NSW Pool Rescue Championships - Opens Pointscore

1 Bulli SLSC 306
2 Terrigal SLSC 139
3 Newport SLSC 109
4 Shelly Beach SLSC 95
5 Bondi Surf Bathers' LSC 70
6 Umina SLSC 55
7 Warilla Barrack Point SLSC 41
8 Cooks Hill SLSC 35
9 North Cronulla SLSC 33
10 North Curl Curl SLSC 16
11 Redhead SLSC 15
12 Queenscliff SLSC2
13 Shellharbour SLSC 1
2022 NSW Pool Rescue Championships - Youth Pointscore
1 North Curl Curl SLSC 239
2 Umina SLSC 148
3 Warilla Barrack Point SLSC 139
4 Redhead SLSC 118
5 Cooks Hill SLSC 101
6 Bulli SLSC 93
7 South Maroubra SLSC 88
8 Shelly Beach SLSC 77
9 Terrigal SLSC 65
10 Wanda SLSC 64
11 North Wollongong SLSC 31
12 Swansea Belmont SLSC 25
13 Newport SLSC 21
14 Ocean Beach SLSC 17
15 Avoca Surf Life Saving Club 15
16 Engadine Royal Life Saving Club 12
17 Bondi Surf Bathers' LSC 11
18 North Cronulla 4
19 Caves Beach SLSC 1
Report and photos by Surf Life Saving NSW