March 6 - 12, 2022: Issue 529
2022 Pittwater Woman of the Year: Sarah Morris, co-founder of Acts Of Kindness Community Outreach - AOK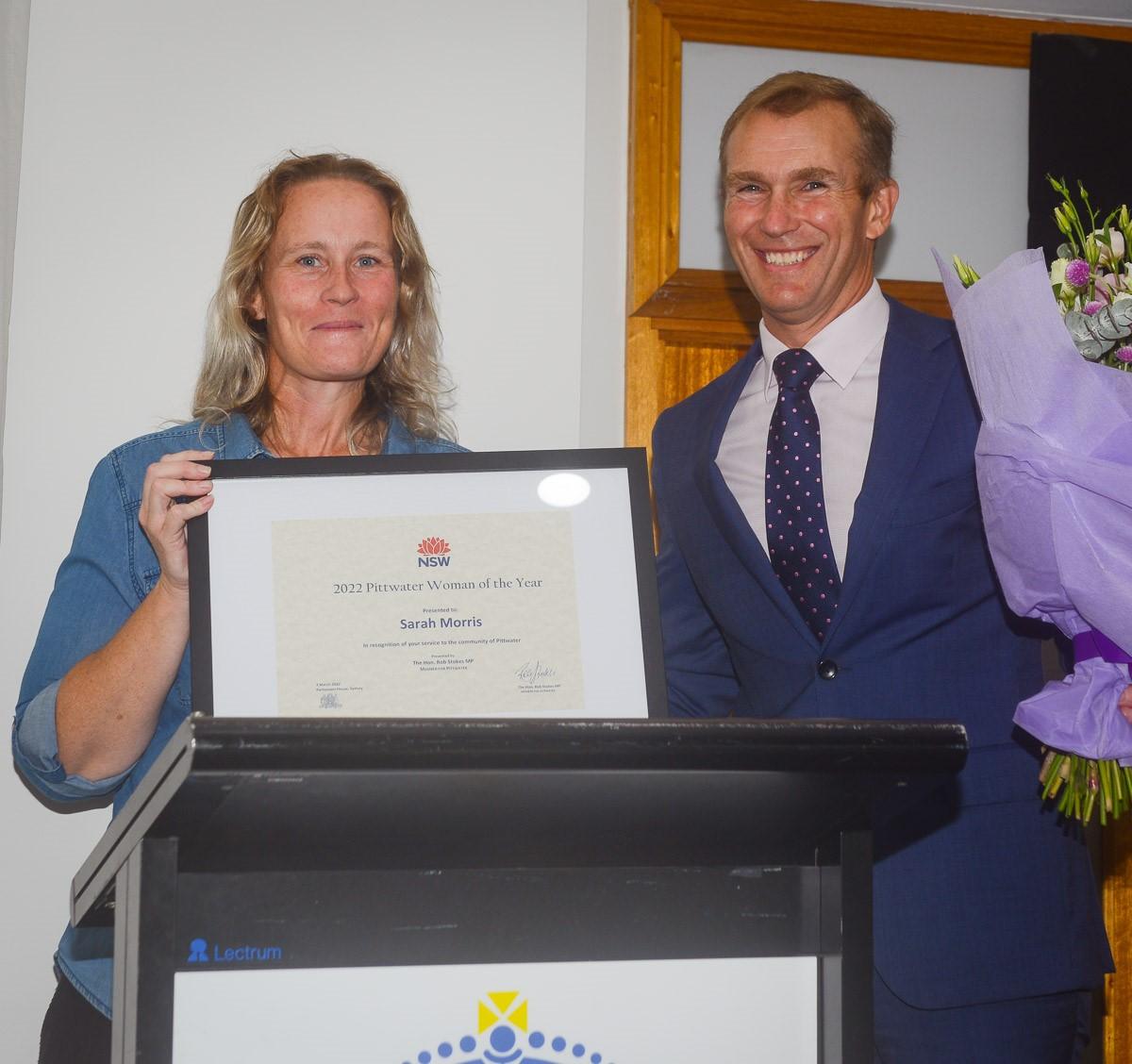 Sarah Morris and The Hon. Rob Stokes, MP for Pittwater. Photo: Michael Mannington OAM, Community Photography
On Wednesday March 2nd, Member for Pittwater Rob Stokes announced community support volunteer Sarah Morris as the 2022 Pittwater Woman of the Year.
The award was announced at the annual Zonta International Women's Day Breakfast, at Royal Prince Alfred Yacht Club, and recognises outstanding achievements of local women and their valuable contribution to the Pittwater community.
Sarah is the co-founder of Acts of Kindness Community Outreach, launched during the COVID-19 pandemic to provide food items and support to families across Sydney.
Sarah also established a community pantry at Newport, in partnership with local businesses and charities, to provide emergency access to essential items.
"Sarah has incredible compassion and determination and has rolled up her sleeves to support others throughout the pandemic," Rob Stokes said today.
"Very early on Sarah identified the enormous number of people who were reluctant to seek help and set about creating opportunities to assist.
"By coordinating a link between those with surplus food and those in need – Sarah launched a grassroots movement which continues to grow.
"The enormity of Sarah's success has simply confirmed her concerns about the extent of the struggles occurring behind closed doors across the northern beaches.
"We should never presume or make assumptions about people's circumstances. Sarah's initiative has offered kindness and support to all, and reminded us how simple actions can make a huge difference.
"For all the heartache and challenges the pandemic has caused – it's also exposed the absolute best of our society, and Sarah is a glowing example of this," Rob Stokes said.
Mum of three Sarah states she has been supported in the AOK work by her children and husband Tom, along with a BIG team of volunteers who help cook the food for others and help with distributing not only these hot homecooked meals but help find other necessities.
Although there was a Newport storefront for people to drop off donated goods, kindly donated for use by the owners, this has now been re-leased and Sarah is looking for a pop up spot in either Newport or Mona Vale that can be used for the same. At present, everything is being stored in her and Tom's home. If you can help out please contact the AOK page on Facebook and message her.
Sarah began cooking meals for the homeless with food donated by supermarkets and other shops when Covid hit and her work in the music industry dried up. "There's a lot of stigma with poverty but Covid has shone a light on this. " Sarah stated.

A chat with Sarah after this week's announcement:
Congratulations on being formalised as the 2022 Pittwater Woman of the Year – how does it feel?
Honestly, extremely overwhelming. Although I'm very proud of everything I get to do for others, this kind of thing is very overwhelming.
Did you enjoy being part f the Zonta NB's Women's Day breakfast?
It was wonderful. The Royal Prince Alfred is a lovely place and the food was amazing. It was so good.
That would have brought into sharp focus all you're trying to do through AOK Community Outreach. How is that going at present?
Very well, there's a lot of people helping out but of course we need more. There has been an increase in people needing help since we spoke in 2021 and there is a difference in the people reaching out for help. Alongside this there seems to be a growing awareness that everybody who needs help should be provided help.
How can people help?
We're no longer at Newport as, fortunately the owners have been approached by people who want to lease the space out. So, we are currently looking for another shopfront space or similar in the Newport or Mona Vale area where we can set up the pantry again. At the moment its being run from my home.
We need more home cooks – we're are desperate for home cooks at the moment. Our inner-city work is getting really big and the meals are needed there, and frankly, everywhere at the moment.
We're doing 200 meals every Wednesday, 60 meals every Thursday and we're trying to start up another food service down here in Newport as well. So we desperately need more home cooks so we can meet those needs here in our community as well as those we support through the Wednesday and Thursday meals.
How do people get in contact with you if they can help be a home cook or have a space available?
They can do so by messaging out Facebook page at: www.facebook.com/acts.of.kindness.20
I'd like to take this opportunity to thank all in this community who have helped us and supported this work during what's been a challenging few years for all. My husband Tom and my children have been a backbone for Acts Of Kindness Community Outreach – AOK, along with all the great home cooks and wonderful support team who help week in and week out.
And of course, all those who give food, from those bigger providers who stop this food becoming part of our waste problem, to all those individuals here, aged from the very young to our seniors, who have given what they could when they could. You are all acting out of kindness and help us continue our own Acts of Kindness. Thank you. Love is and remains the answer - thank you all for spreading love.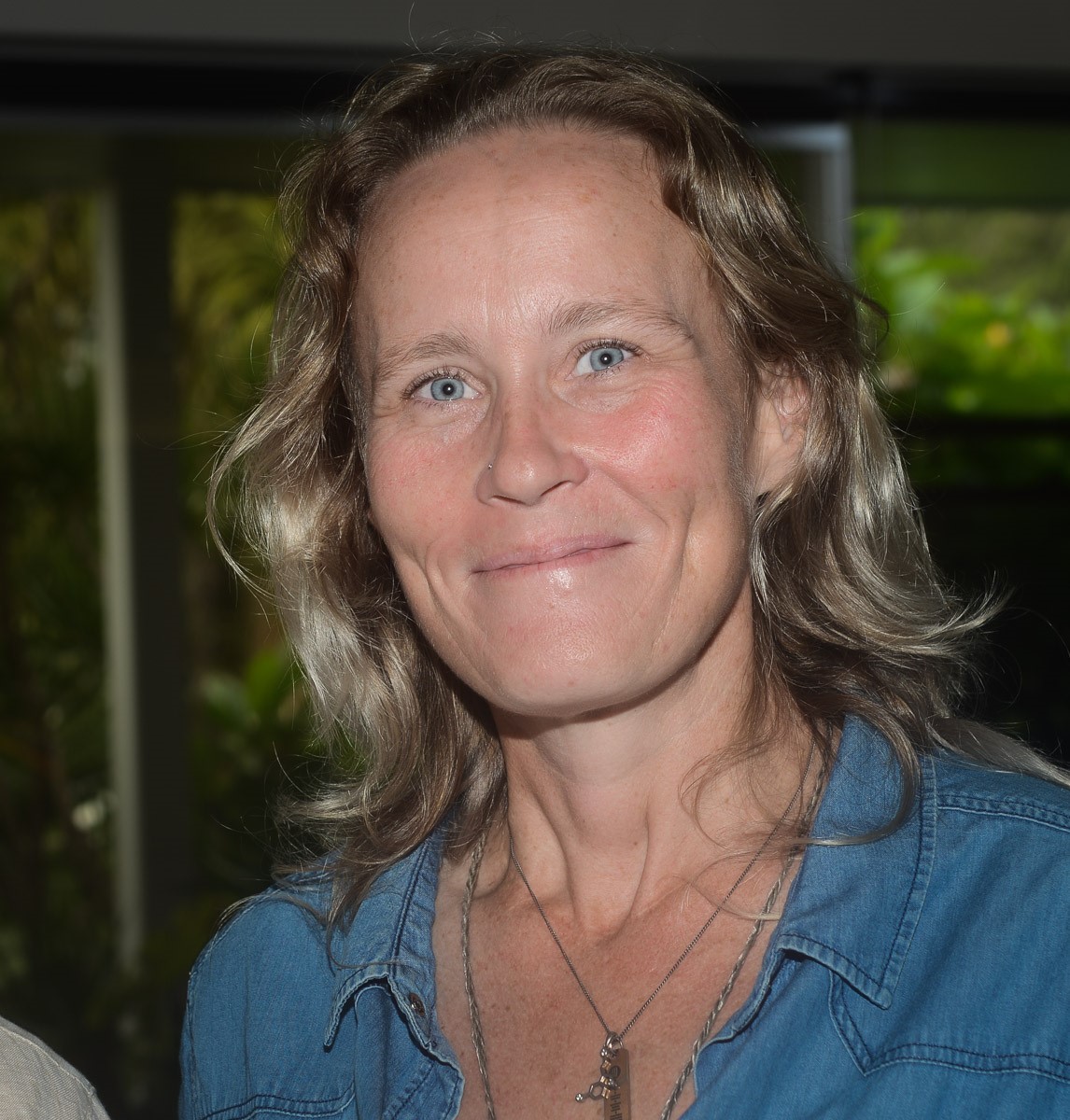 Photo: Michael Mannington OAM, Community Photography

____________________________________________
The Zonta Northern Beaches annual Pittwater International Women's Day Breakfast has become a feature of the local calendar, and is attended by both men and women to help in raising funds to support Zonta NB's programs supporting local women and girls in need. Their programs include:
Giving financial help to women and girls in our local community to enable them to continue their education when they would otherwise be unable to do so.
Assembling simple birthing kits to be used in developing countries. These kits (with an education program) promote hygiene in childbirth, and assist in the prevention of associated infections, particularly tetanus - in association with the Birthing Kit Foundation Australia (www.bkfa.org.au/).
Supporting the Mackellar Girls Z Club. Z Clubs are established to help high school students develop leadership skills, promote career exploration and encourage members to participate in community, school and international service projects.
Assisting with the organisation of, and taking part in, the Australia Day Breakfast at Newport Beach.
Making free breast care cushions for women who have undergone surgery for breast cancer. The cushion aids recovery by allowing comfortable sleep and rest as well as preventing hurt from bumps and discomfort from wearing seatbelts.
Providing material and financial assistance to the local Women's Refuge, and Northern Beaches Women's Shelter.
The Pittwater International Women's Day Breakfast
Zonta Northern Beaches is a member of the Northern Beaches Domestic Violence Network.
The theme for International Women's Day 2022, which occurs this Tuesday, March 8th, is 'Break the Bias' which calls on everyone to cross their arms and post a photo of the same to show solidarity.
'Whether deliberate or unconscious, bias makes it difficult for women to move ahead. Knowing that bias exists isn't enough, action is needed to level the playing field.' the official website states

Imagine a gender equal world. A world free of bias, stereotypes, and discrimination. A world that is diverse, equitable, and inclusive. A world where difference is valued and celebrated.

Together we can forge women's equality. Collectively we can all #BreakTheBias.'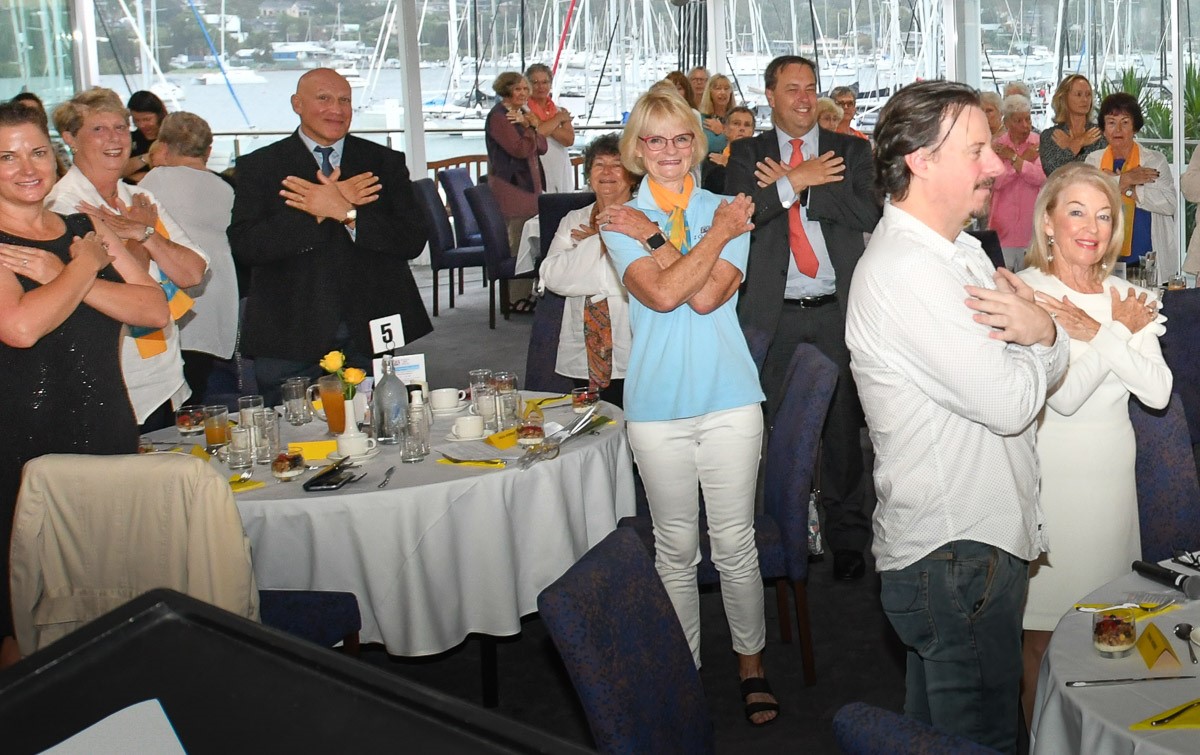 Photo: Michael Mannington OAM, Community Photography
International Women's Day (March 8) is a global day celebrating the social, economic, cultural, and political achievements of women. The day also marks a call to action for accelerating women's equality.

The 2022 NSW Women's Week will run from 7 to 13 March and will coincide with International Women's Day on 8 March, and the NSW Women of the Year Awards on 9 March.
To celebrate the diverse contributions of women from all walks of life, NSW Women's Week features a program of activities that range from promoting gender equality, to increasing women's participation in sport.
As part of this the inaugural NSW Women's Health Expo will be held on Monday March 7th as part of NSW Women's Week 2022. Tickets are free and available HERE.
The theme of the Expo is the Lifecycle of a Woman. There will be various expo stall holders including The Australian Menopause Society, Gidget Foundation, Endometriosis Australia. These stall holders aim to equip women with the information and resources to confidently manage their health and wellbeing.
In addition to the expo there are two separate sections of the day: Speakers: the program of speakers addresses women's health concerns and issues through the different life stages. The speakers will be live streamed on the day, you can register for the live stream via the Live Stream ticket tab, and Workshops: a series of fun, interactive workshops will run across the day. These include meditation, felting, yoga and much more.
Ahead of NSW Women's Week Minister for Women Bronnie Taylor announced the successful organisations that will run innovative programs that support women's economic opportunity, health and empowerment as part of the NSW Government's $1 million Investing in Women Fund.
A not-for-profit organisation providing free haircuts for homeless women escaping domestic violence is one of 18 organisations that will receive funding.

"Funding projects that increase women's economic security is about so much more than just supporting the individual. It has huge flow-on benefits to families and communities across NSW," Mrs Taylor said.
"This is about empowering women and ensuring they have the support, skills and opportunities they need to overcome any challenges that come their way.
"These 18 organisations, like The Pink Elephants Circle of Support that provides information, resources and peer support for women who experience miscarriages, are already doing an incredible job. This funding will ensure we can help support even more women."
The Pink Elephants Co-founder and CEO Samantha Payne said the funding will allow her organisation to increase and further personalise the unique peer support it offers to bereaved parents who have lost their babies during pregnancy.
"The Investing in Women grant is a significant contribution to The Pink Elephants Circle of Support, helping us to ensure no woman in NSW walks the journey of pregnancy loss alone," Ms Payne said.
This funding will also help deliver a range of other initiatives including financial literacy for young women, trades mentoring in Western Sydney, one-on-one tax and business advice for financially vulnerable Aboriginal women and free haircuts for domestic-family violence victim-survivors.
Since 2013, the Investing in Women Funding Program has provided more than $3.3 million to projects that support women and girls in NSW.
For more information and a full list of recipients, and more, please visit: women.nsw.gov.au