September 25 - October 1, 2022: Issue 556

2022 Australian Good Design Awards Winners Announced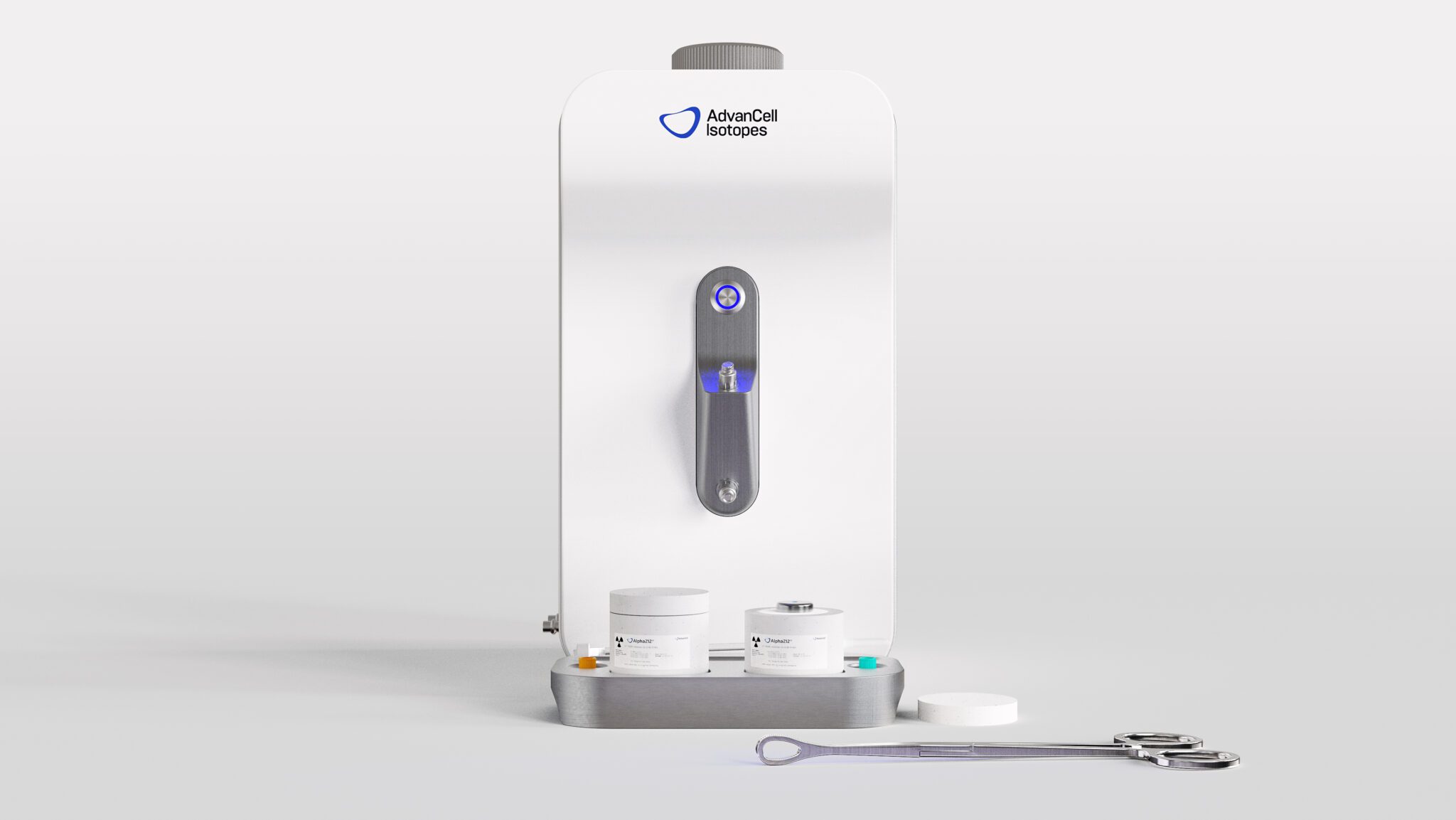 AdvanCell Isotopes 212Pb Generator, 2022 Australian Good Design Award of the Year. Designed by AdvanCell Isotopes in collaboration with Design + Industry.
World-first Cancer Fighting Device Wins Top Prize in 2022 Australian Good Design Awards, plus Sustainability and Best in Class Awards Announced

This year, the Australian Good Design Awards brought the creative and design community together for the first time since the pandemic's onset for a formal ceremony last on Friday 16th September at Sydney's International Convention Centre. The prestigious annual Australian Good Design Awards program is the nation's highest design honour and has been recognising and rewarding excellence in cutting edge design and breakthrough innovation since 1958. While the night celebrated all innovative designs, there is one name everyone can't stop talking about.
Australian medtech company, AdvanCell Isotopes is revolutionising cancer treatment with its newest innovation, the AdvanCell Isotopes 212Pb Generator, designed in collaboration with Design + Industry. The world's first alpha isotope bench-sized generator has earnt itself the prestigious Australian Good Design Award of the Year for 2022.
AdvanCell's Generator is a world-first alpha isotope generator which addresses the greatest unmet need in targeted alpha therapy – the reliable and scalable supply of isotopes.
Enabling scaled production, and time sensitive delivery of isotopes, the design is a game-changer for cancer patients globally.
The generator produces clinical doses of high-value Alpha 212® (Lead-212) for use in targeted radionuclides therapy for prostate and several other cancer treatments. Due to Lead-212's short half-life (approx. 10.6 hours), transporting, storing and administering the isotope is time sensitive. The Isotope Generator will save countless hours and lives by eliminating the challenges associated with long-haul transportation and storage. Currently, cancer treatment isotopes are produced in Nuclear Reactors such as Australia's OPAL - it's the size of a small bedroom and produces the most widely used isotope in nuclear medicine, which is in short supply.
Dr Brandon Gien, CEO of Good Design Australia and Chair of the Awards says, "Great design is all about solving meaningful problems that will have a profound impact on our lives and that's exactly what this product does.
"AdvanCell's Generator is a revolutionary product that is going to have a remarkable impact on the lives of many people. The attention to detail in the design of the device is exemplary, the use of materials and thoughtfulness about the experience of the user are a real highlight as is the use of recycled materials to create the actual isotopes. Two other astounding features include the fact that this product replaces a machine the size of a small bedroom and it negates the requirement to source radioactive elements from Russia, thus securing supply of this precious resource," Dr. Gien went on to say.
"AdvanCell will change the game for people in the medical industry, victims of cancer and quite frankly, the world. Despite dedicated efforts of researchers in the field, this level of breakthrough is rare and deserves recognition for its massive contribution to the medical industry and more specifically, towards the progression of cancer treatment," said Dr. Gien
The Australian Good Design Awards recognises design excellence across broad sectors and industries and covers everything from the design of products we use each and every day, the services we interact with, the places and spaces we occupy, to the design of the processes and systems that underpin business, industries and economies right through to projects in the social innovation space.
The program celebrates the best in design and architecture across 11 main design disciplines spanning more than 30 categories. The 2022 Awards Jury involved more than 70 design experts from Australia and around the world who evaluated more than 900 submissions.
"We assembled some of the most respected names in the Australian and international design community for this years' Australian Good Design Awards to cover the broad range of design disciplines and categories represented in the annual Awards," said Dr. Gien.
All entries are evaluated against criteria for Good Design - has it been professionally designed?, Design Innovation - is it innovative and ground-breaking design? and Design Impact - will it have a positive impact on society, the economy and our environment?.
The Australian Good Design Award for Sustainability is awarded to a project that, in the opinion of the Jury, exemplifies excellence in design for sustainability practice and applies circular economy principles. A standalone expert Jury with relevant specialist knowledge was responsible for reviewing projects for this Award and selecting one overall recipient.
Honoured with the coveted Australian Good Design Award for Sustainability was the Vaulta - Simply Superior Battery Casing Technology - a patented combination of smart design and materials that creates a lighter, cheaper and thermally superior battery case, and eliminates the need for complex assembly. With no welding, cells can be reused and reconfigured as needed.
Perfect for stationary storage projects, electric vehicles, niche products and more.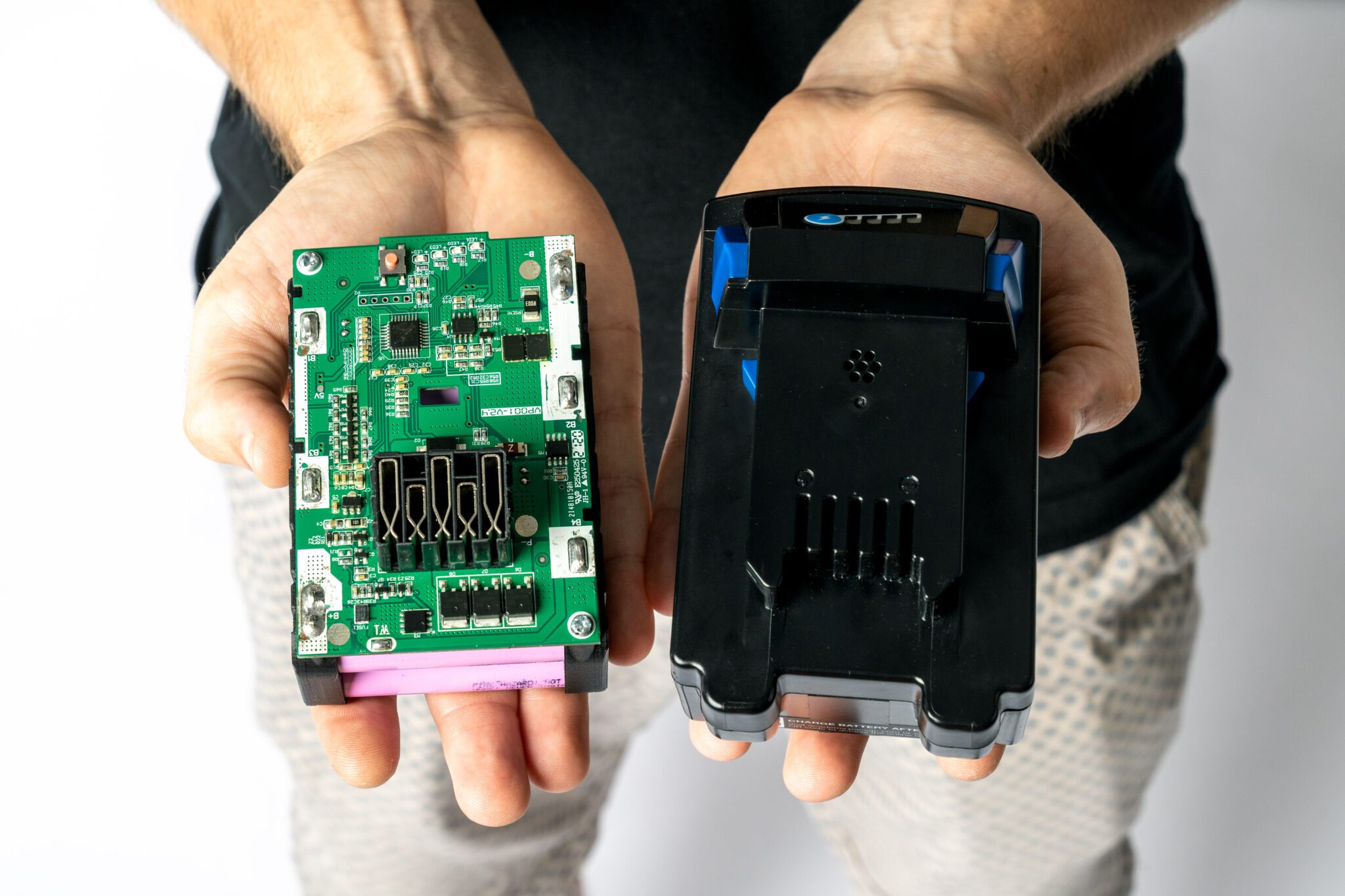 2022 Australian Good Design Award for Sustainability, Vaulta – Simply Superior Battery Casing Technology, designed by Dominic Spooner and Jerome Douven.

The Australian Good Design Award Best in Class accolade represents t he highest level ofdesign excellence in a sub-category and represents absolute best in class design. From more than 900 projects submitted to the Good Design Awards this year, only 29 projects qualified for the coveted Good Design Award Best in Class accolade.
A team of renowned local and international judges voted across eleven categories:
Architectural Design
Communication Design
Design Research
Design Strategy
Digital Design
Engineering Design
Fashion Impact
Next Gen (student)
Product Design
Service Design
Social Impact
The GOOD DESIGN AWARD BEST IN CLASS winners are listed below: c
ARCHITECTURAL DESIGN: BEST IN CLASS
● Brookfield Place Sydney - Located in the heart of Sydney's central business district, Brookfield Place Sydney comprises a 6 Star Green Star-rated office tower, two restored heritage buildings, premium retail space and a world-class transit hall for Wynyard Station, one of the city's busiest transit hubs. Underpinning these elements are comprehensive improvements to the public domain that establish new pedestrian connections. The result is a fully integrated development with an exciting new identity that re-establishes Carrington Street as one of Sydney's prime addresses.
The 27-storey tower is sculpted to respond to the rhythm of its city block, appearing as a series of interlocking orthogonal blocks of differing scales. Stepping the blocks has reduced the overall volume, preserved sunlight and optimised sightlines. It's also created six roof terraces offering 1,700m² of outdoor space. The building merges with the adjacent listed 10-storey Shell House, whose historic façade has been fully restored and the 400-tonne clocktower retained. Inside, floorplates of up to 3,200m² – among the largest in Sydney – span across both buildings. Brookfield Properties Asia Pacific and the National Australia Bank are anchor tenants.
We designed a multi-level transit hall beneath the tower, with a new triple-height 'urban hall' on George Street that acts as a sweeping new front door for Sydney's commuters. A grand passage connects George Street and Carrington Street, and the nearby Wynyard Park, creating a dynamic, people-centric urban space.
This project was delivered with Architectus as executive architect. MORE HERE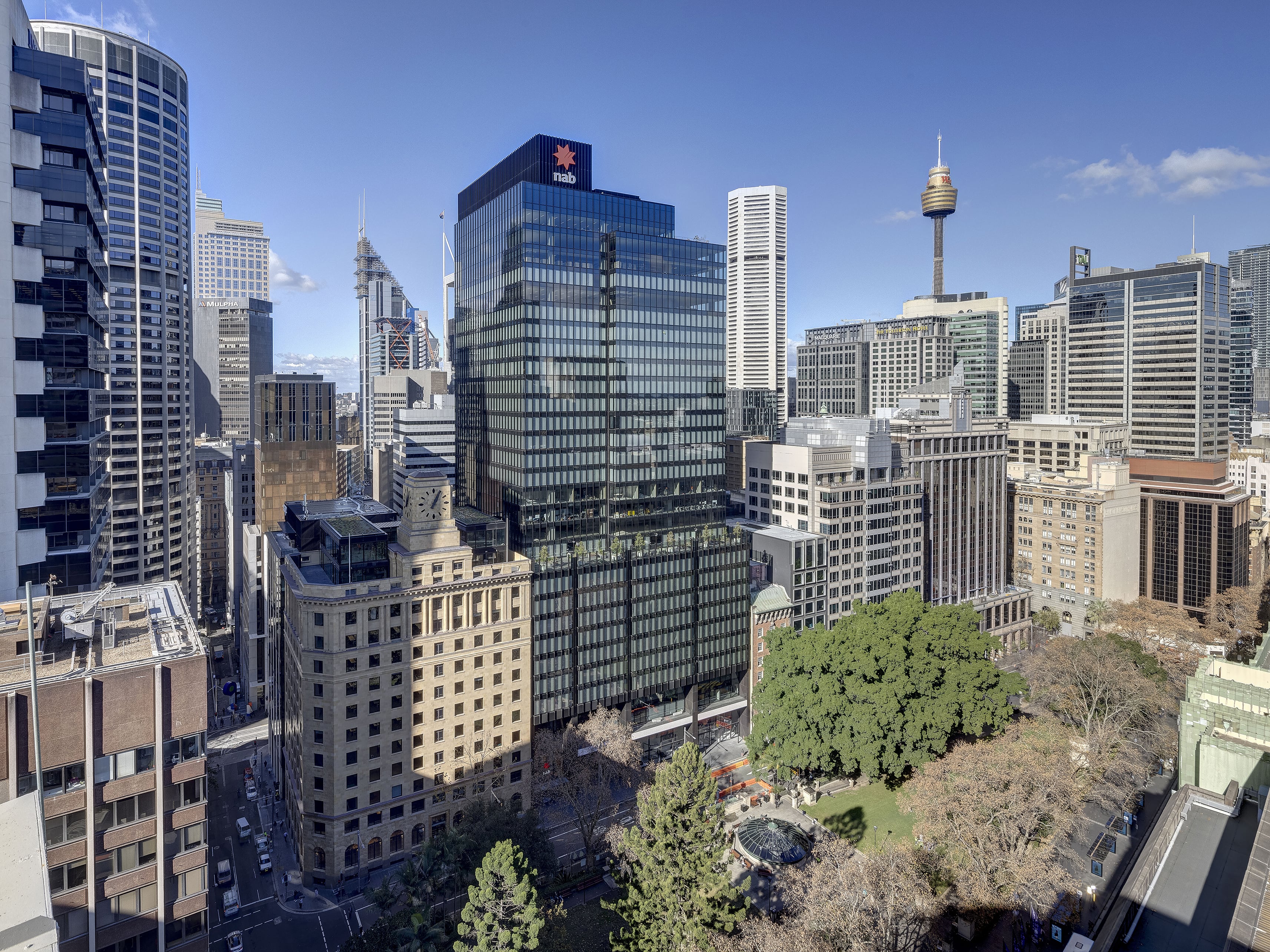 Brookfield Place Sydney

● Coopworth - Nestled in the rural surrounds of Bruny Island, Tasmania, Coopworth is a contemporary interpretation of a country farmhouse. Through playful forms and an inventive approach to materials, Coopworth tactfully converses with the ever-changing landscape of Coopworth sheep, wide-ranging views, and weathering red lead shacks dotted over the island.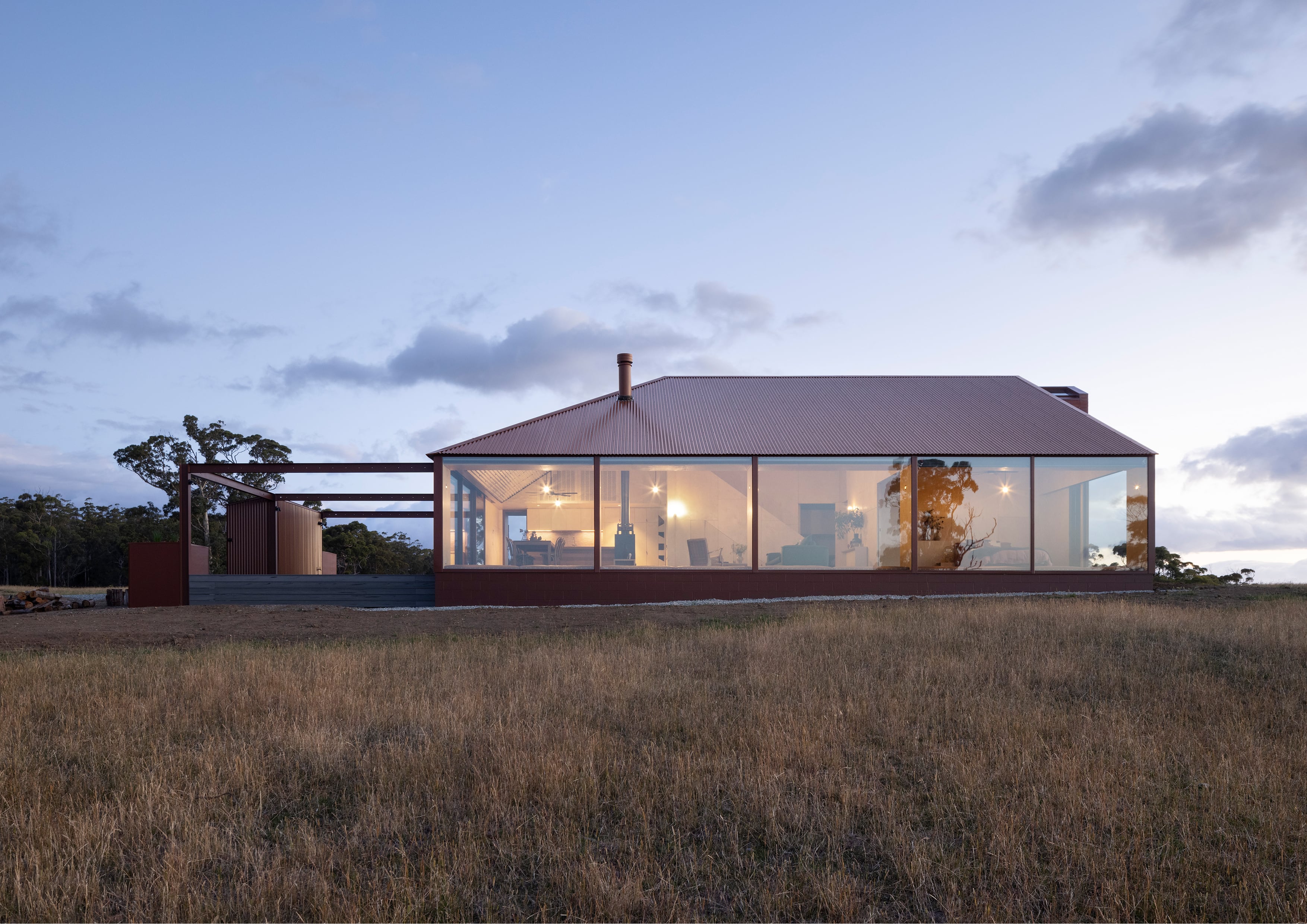 Coopworth. Photo: Dianna Snape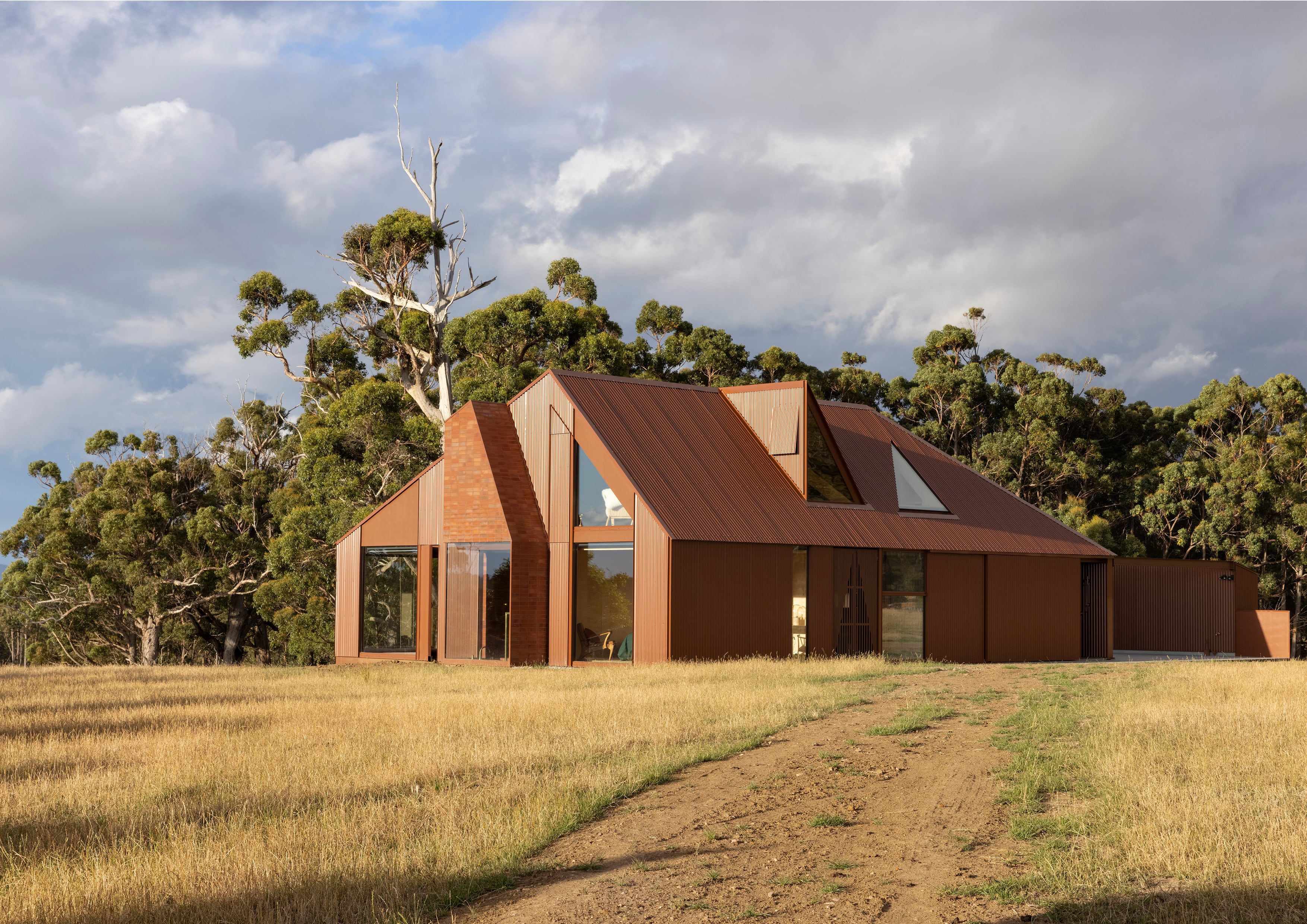 Coopworth. Photo: Dianna Snape

Installation Design Subcategory:
● Made + Mycelium: Bio-fabrication Based Upcycling - Made+Mycelium is a pop-up store designed for eco brand Seed&Sprout, featuring a series of furniture and functional objects grown with mycelium (root structure of fungi). Reflecting the company's sustainable ethos and emphasis on product life cycles, mycelium objects were designed and grown by upcycling daily household items and discarded objects.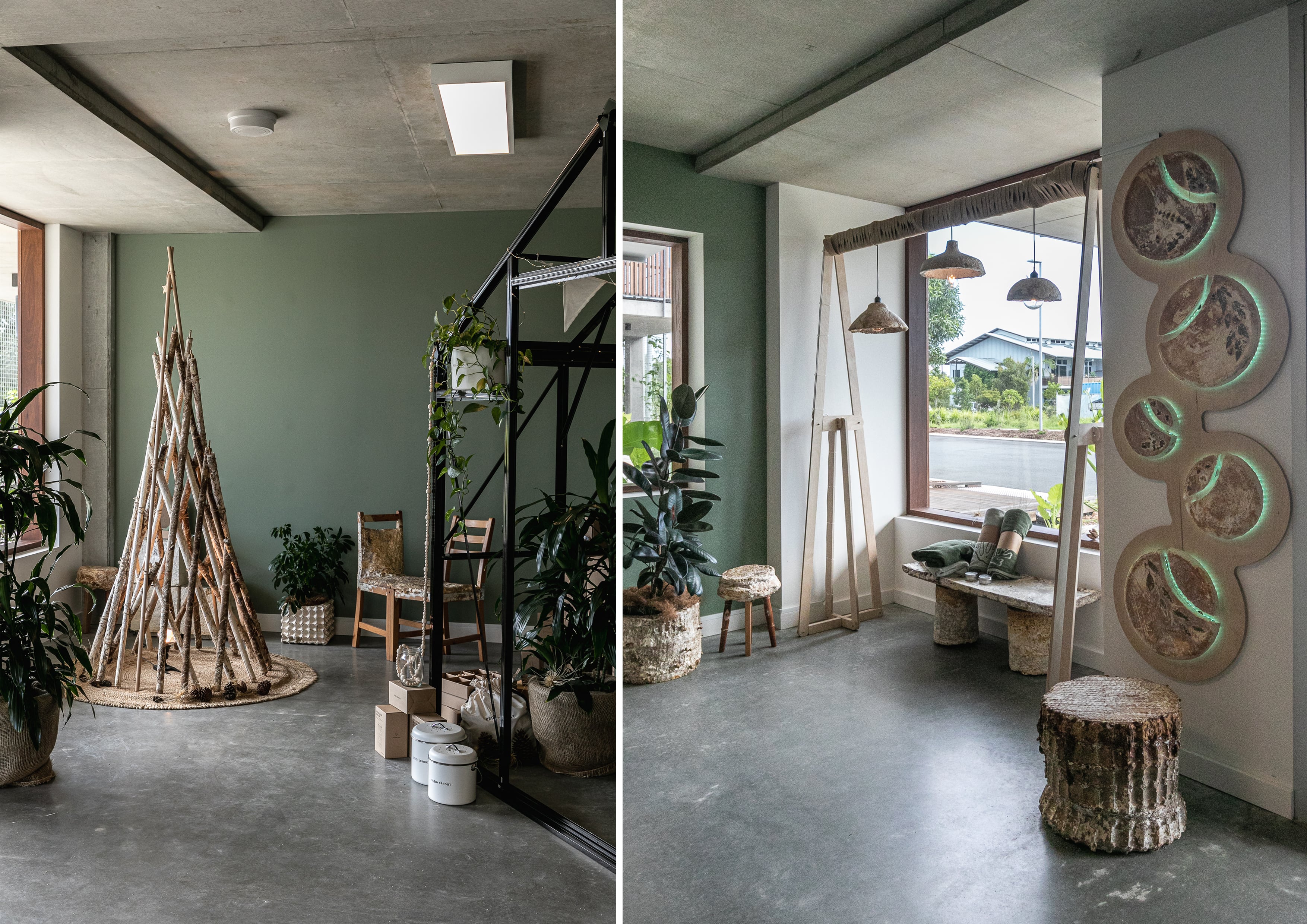 Made+Mycelium

Interior Design Subcategory:
● ANZ Breathe - 'Shape a world where people and communities thrive' is the driving force behind ANZ's nationwide 100% carbon neutral in operations new branch design known as "ANZ Breathe". ANZ Breathe is simple kit of modular parts that come together to form each branch setting a new benchmark for corporate Australia.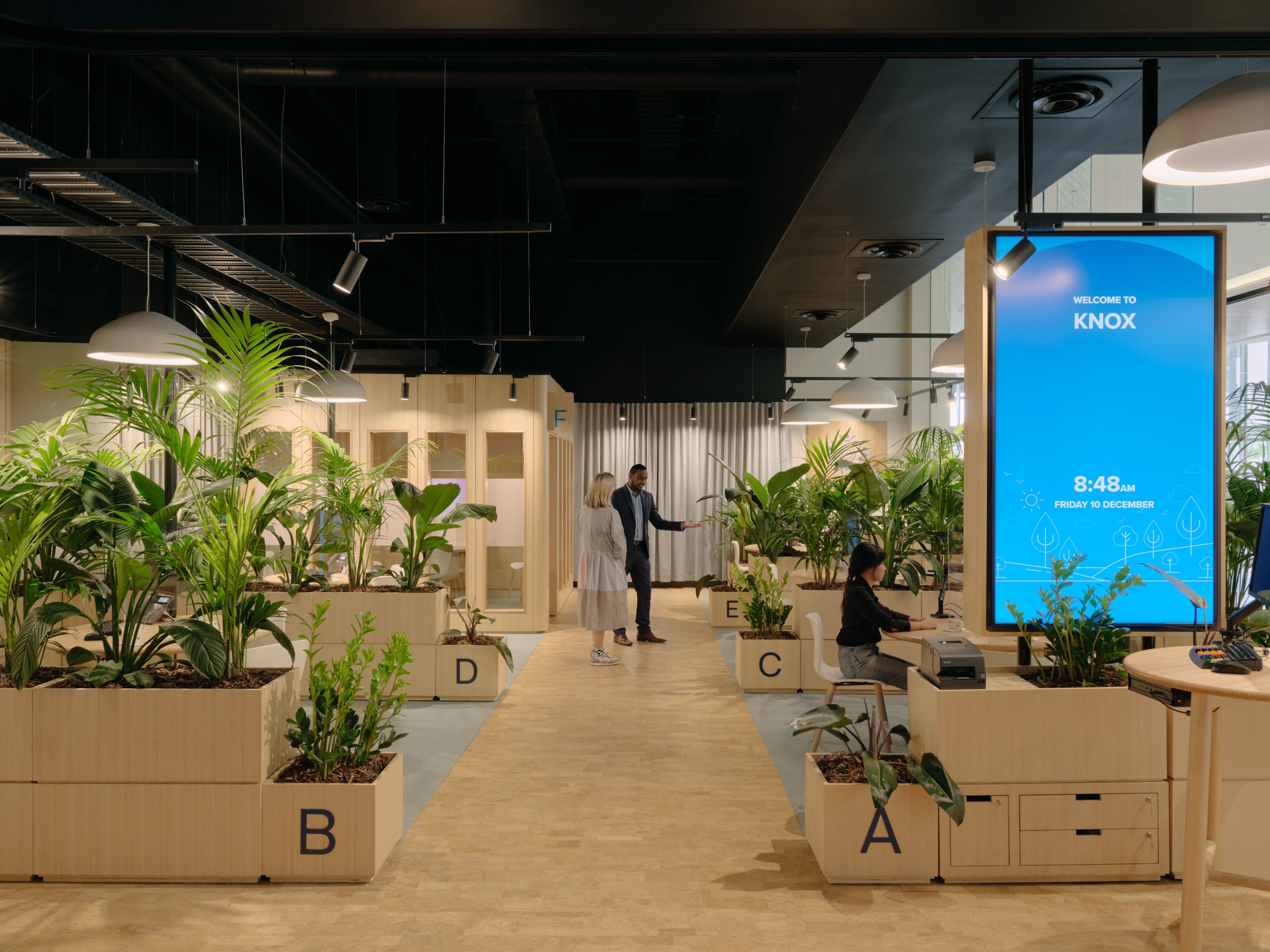 ANZ Breathe. Photo: Tom Ross

Place Design Subcategory:
● Grampians Peaks Trail (Gariwerd) - Spanning 160km, the Grampians Peaks Trail (Gariwerd; GPT) will conserve, protect, and celebrate the Victorian wilderness' unique beauty while achieving the highest possible grade of environmental sensitivity. A landscape-led collaboration culminated in a world-class hiking experience that curates the various contexts, stories, histories, and conditions of 11 hiker camp locations.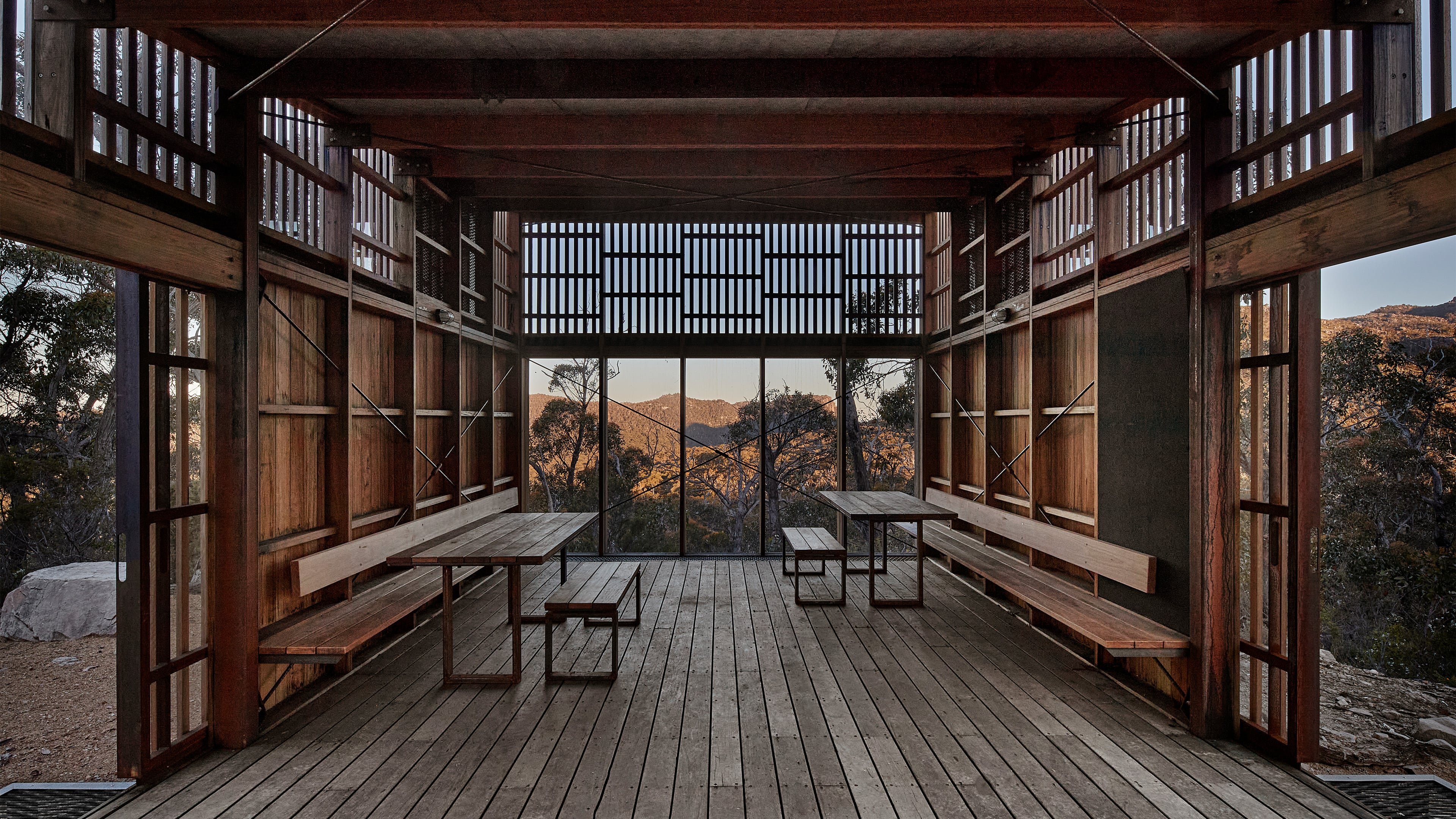 Grampians Peaks Trail (Gariwerd; GPT)

COMMUNICATION DESIGN: BEST IN CLASS
Branding and Identity Subcategory:
● Future Super - The influence of fossil fuel money is everywhere; sports, politics, and pension funds – the 4th largest pool of assets in the world. Future Super needed to reframe super as a mechanism for climate action. The new identity embodies a bold voice for change, building a future worth retiring into. In a country with deplorable climate targets, in the midst of a global environmental crisis, Future Super believe that Australians' superannuation is their collective superpower — we just need to know how to use it. In collaboration with their creative team, we built a rebrand that shines light on the ways we can harness the power of our super to make a meaningful difference.
Print Subcategory:
● Conversātīo — In the Company of Bees - Conversātīo explores how humans relate to bees as seen through the lens of renowned photographer Anne Noble. Comprising a rich and diverse selection of images alongside an eclectic text accompaniment drawn from classical texts to contemporary interviews, it addresses a readership curious about art, ecology, science, literature and their intersections.
DESIGN RESEARCH: BEST IN CLASS
● Design Leadership Ignited - This Stanford University Press publication is the outcome of a research project on design leadership involving 59 design executives. Our research provides insights for design leaders managing in-house design teams on how to elevate design at scale and establish design excellence. It is a unique collaboration between industry and academia.
DESIGN STRATEGY: BEST IN CLASS
● Aurecon He Rautaki Māori: a strategy owned by the people - Aurecon believes in creating a positive legacy within the communities we work and live. To help our Aotearoa (New Zealand) business nurture and develop Māori cultural awareness to act in the best interest of Māori communities, Aurecon developed He Rautaki Māori, a Māori strategy to provide direction and drive decision-making.
DIGITAL DESIGN: BEST IN CLASS
Apps and Software Subcategory
● ABC Listen App - For years the ABC listen app has been the audio companion for Australians of all walks of life. The app continues to represent the breadth and immediacy of Australia's national broadcaster, and now surpasses the level of experiential quality that the listening world has come to expect from other apps.
ABC Listen App

Games Design and Animation Subcategory:
● Seeing Outside Boxes - This work is a connected digital signage that shows moving images in Rube Goldberg style. It's designed as an entrance image for a Climate Change Exhibition at National Science and Technology Museum, to evoke audiences' interests and convey the connotation of a Global Warming concept map to promote science education.
Interface Subcategory:
● Design and Ride - Design And Ride is an engaging way for the community to get involved in the layout of their own roads. In this experience, community members create a new road design, then experience it as a cyclist – in virtual reality – and send feedback to their local council or urban planners.
Interface Design Subcategory:
● Lifeline - Crisis Supporters Service Tool - A digital replacement for an antiquated system – we created an easy to navigate and intuitive tool for Lifeline Crisis Supporters (phone volunteers) to efficiently find relevant support services and share them with Help Seekers calling Lifeline's suicide prevention line.
Web Design and Development Subcategory:
● More than a Prawn - 'More than a prawn' is a provenance and community engagement campaign launched by the Australian Council of Prawn Fisheries. The australianwildprawns.com.au website gives people a greater sense of connection between the food on their plate, the wild regions it's from and the values of the people who provide it.
ENGINEERING DESIGN: BEST IN CLASS
● Hammerhead Crusher Bucket - The company has developed a new on-site and mobile crushing system for the mining and recycling industries. The Hammerhead crusher bucket achieves high-volume crushing rates, with a substantially larger range of crush sizes versus conventional less-portable solutions. The Hammerhead is an excavator attachment which provides significant versatility and mobility.
● Space Bioengineering: Simulated Microgravity Platform to Advance Humans in Space - The EXPLOR Biogravity platform simulates microgravity (10-3g) of space but down here on Earth to allow researchers to study the human physiological, diseases and plant response to microgravity so that we can develop technologies to advance human space flight while improving health on Earth.
NEXT GEN (STUDENT): BEST IN CLASS
● Neural Tourniquet - The Neural Tourniquet is designed for paramedics to use in emergency situations where rapid bleeding control is required to save lives in the critical minutes following a traumatic injury. The device uses TENS technology to stimulate the cervical vagus nerve, proven to stop uncontrollable bleeding in under a minut
PRODUCT DESIGN: BEST IN CLASS
Automotive and Transport Subcategory:
● Forcite MK1S - Following his accident, Alfred Boyadgis partnered with Julian Chow to radically improve the design of motorcycle helmets. One that no longer required bulky clip-on cameras or headsets and could alert riders of upcoming dangers. The MK1S provides a safe riding experience with integrated smarts, inbuilt camera, audio, and rider-alert system.
Commercial and Industrial Subcategory:
● ExoSphere by Fleet - Passive Mineral Exploration At The Speed Of Light - ExoSphere is a first-of-its-kind passive, non-destructive mineral exploration solution combining three radical technologies: ambient seismic noise tomography (Geode sensors), low-power satellite connectivity (Alpha constellation) + intelligent cloud-processing (Nebula visualisation-software), to discover critical resources 100x faster than traditional methods, while drastically reducing the requirement for environmentally damaging elements of existing surveillance practices.
Consumer Electronics Subcategory:
● Slite. The World's Most Portable Light for Creators - Slite was born out of a need for portable and professional lighting for the modern content creators. Slite's co-founder, Alex, was shooting in an 160-year-old building without any power. Then the idea struck: "why not power a light from a powerbank!?"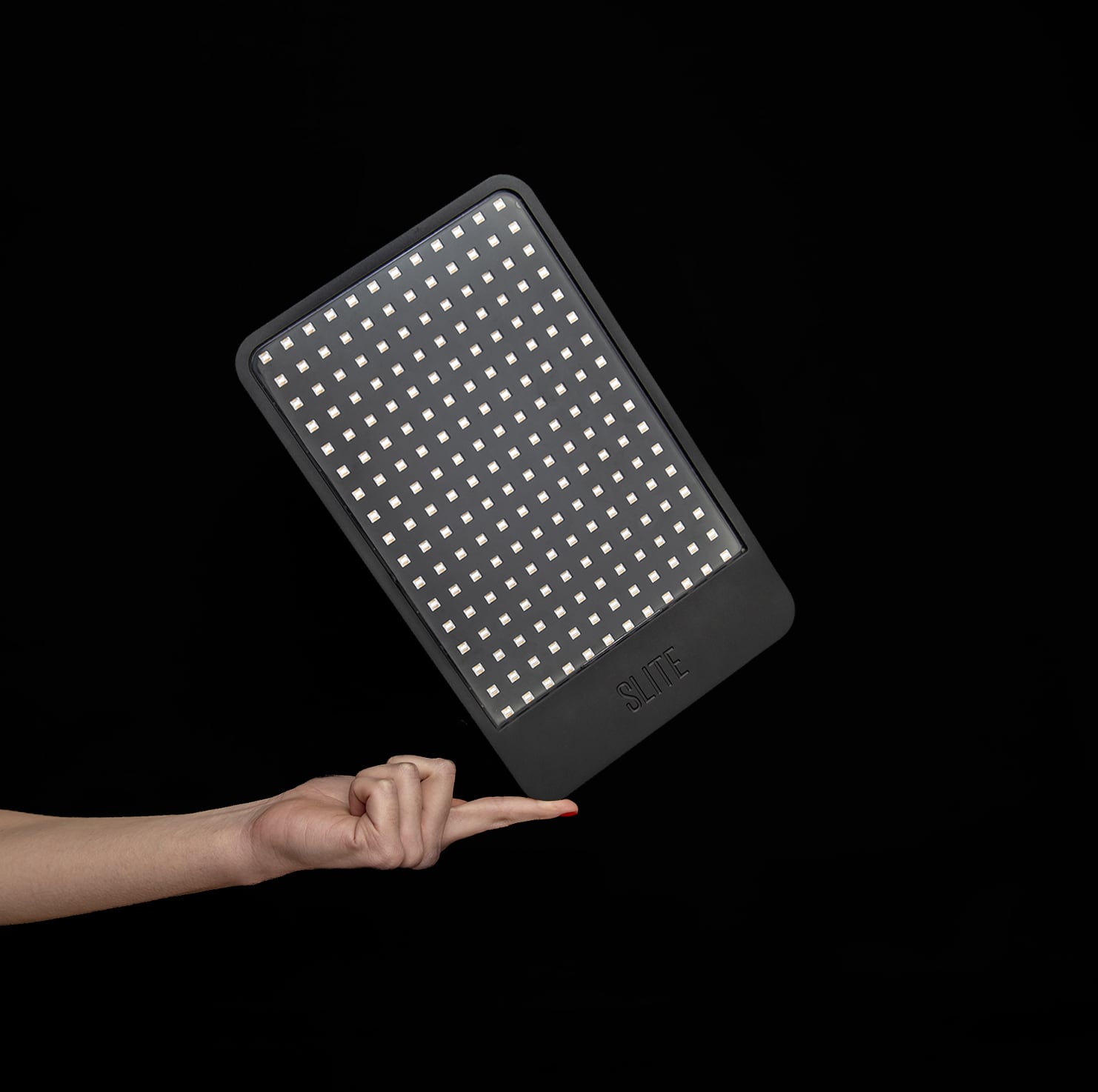 Slite

Domestic Appliances Subcategory:
● An Aboriginal Culinary Journey - An Aboriginal Culinary Journey is a collaboration between Breville|Sage and Aboriginal artists who decorated appliances with stories of food, culture and community to celebrate and raise awareness of 60,000 years of Indigenous Australian culture. This project will be the start of ongoing initiatives to give back to the Indigenous community.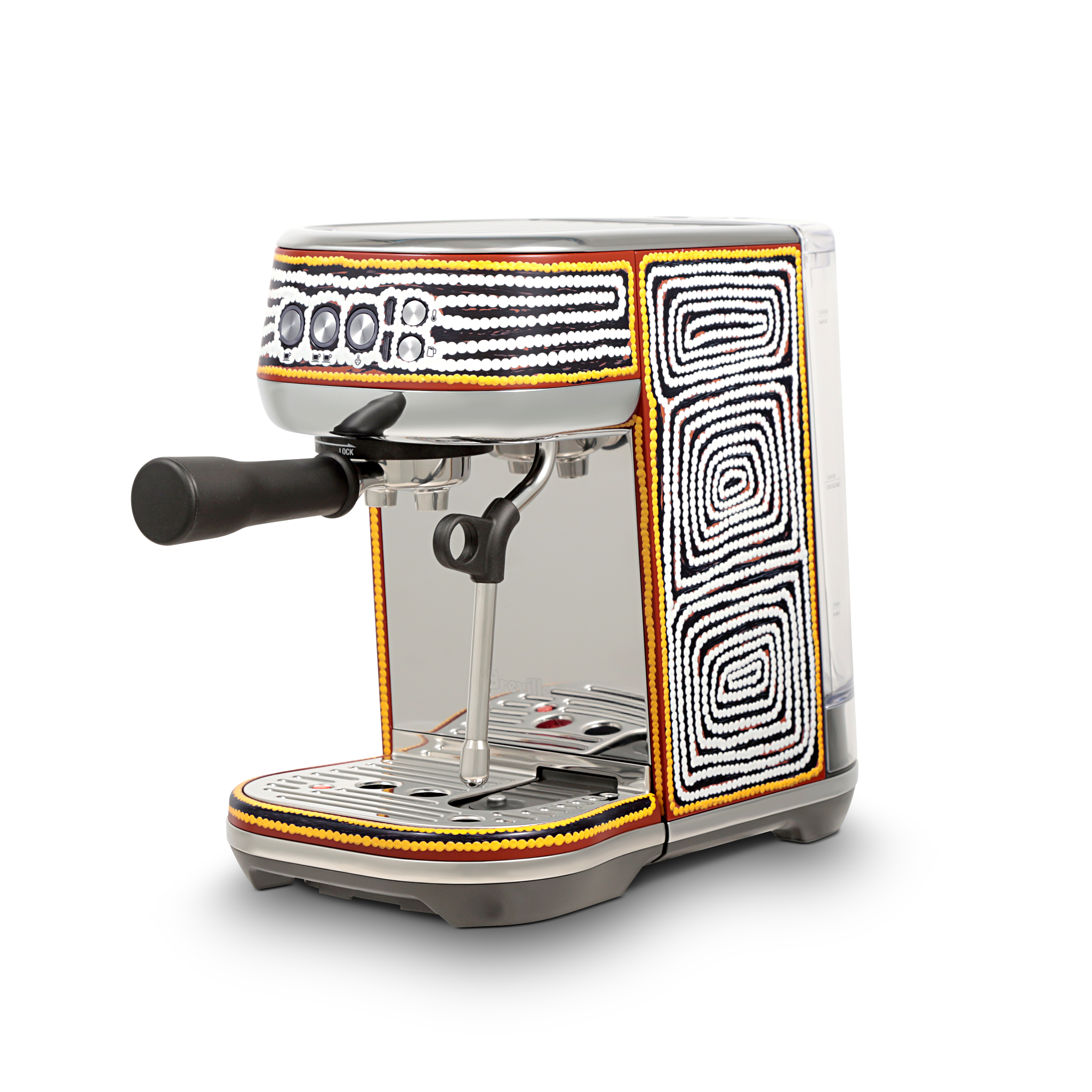 An Aboriginal Culinary Journey - Marrapinti by Yukultji(Nolia) Napangati

Furniture and Lighting Subcategory:
● Plusminus - The new era of Lighting - Plusminus is a modular lighting toolkit for interiors. It allows designers to create unique and original lighting solutions using a range of connectible and interchangeable parts. Plusminus is configured using free online design software, allowing users to create their own unique designs based on the dimensions of their chosen space.
Hardware and Building Subcategory:
● PIVYT Architectural Hardware by Lane - PIVYT by Lane is a sleek new way to access and secure your home. Rather than the traditional rotation of a handle or knob, PIVYT opens with a simple pulling action. PIVYT's elegant form perfectly embodies the innovative and compact engineering across a coordinated range of architectural-hardware products.
Housewares and Objects Subcategory:
● Ethique - Home-Compostable Lipsticks - Ethique lipsticks are designed to be buried. Unlike wasteful plastic-packaged lipsticks, every element of Ethique's packaging is home-compostable, including the push-up tube. It can be buried in the ground, thrown in your compost or pushed down in a plant pot to return valuable nutrients to the soil.
Medical & Scientific Subcategory:
● AdvanCell Isotopes ²¹²Pb Generator - See above.
Sport and Lifestyle Subcategory:
● Superspace - Superspace: a magnetic modular play space builder for kids. Life-size magnetic panels allow children to create almost any structure they can dream up and then play in their own creation.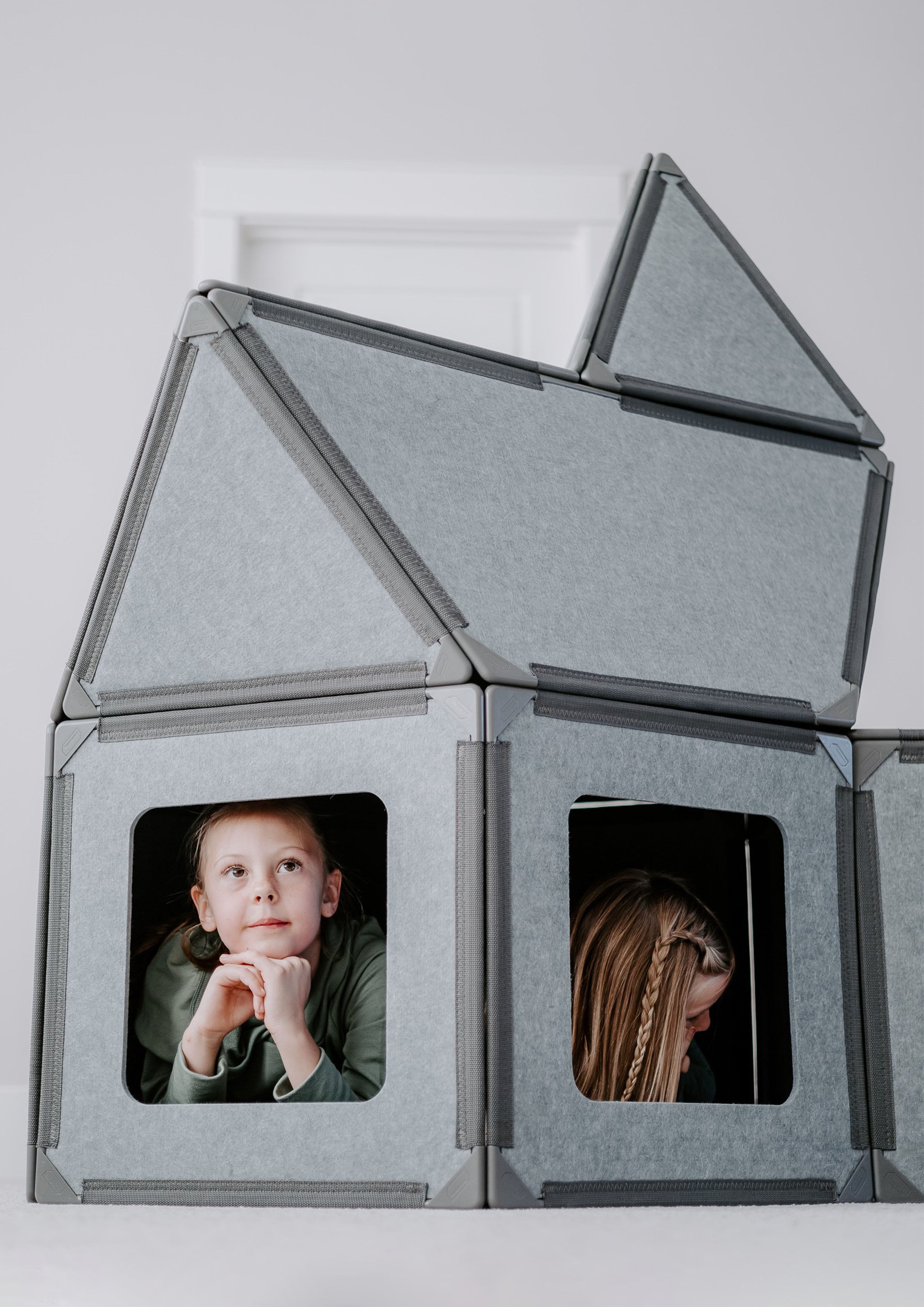 Superspace

SERVICE DESIGN: BEST IN CLASS
Commercial Services Subcategory:
● Curbylt - CurbyIt connects community and industry through an innovative extended product stewardship service of soft plastics and other targeted materials through the kerbside recycling bin. The Curby App and unique QR Codes inspire and empower the community to 'CurbyIt': divert problem materials from landfill and enable ReMade in Australia products.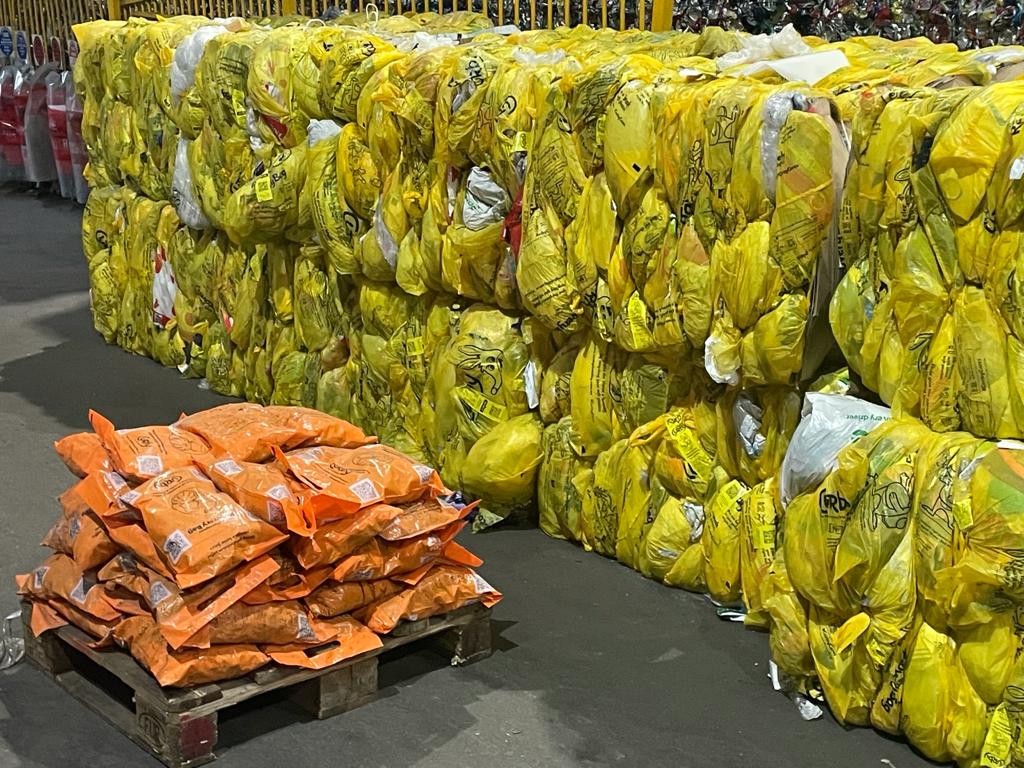 CurbyIt
Education Services Subcategory:
● Supporting Excellence in Indigenous Cultural Design Competency Public Sector Services Subcategory:
● Digital Skills Program - Building the Department of Regional NSW's future-ready workforce - By 2030, McKinsey estimates 5 million Australian jobs will be significantly disrupted due to technological, societal, and environmental shifts. NSW Government believes developing a future-ready workforce and skills-based economy is critical to regional NSW. In response, DRNSW has co-designed, piloted and is now scaling an innovative workplace skill building program.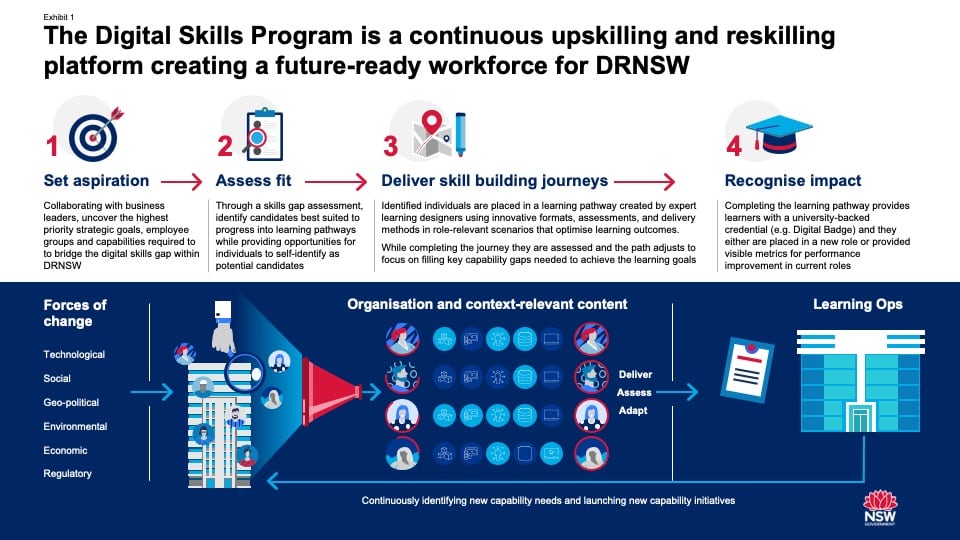 Digitial Skills Program
SOCIAL IMPACT: BEST IN CLASS
● Groote Archipelago Housing Programme - Over a period of seven years, TheFulcrum.Agency have been working with the Anindilyakwa Land Council to improve life for the Indigenous population on the Groote Archipelago through better designed housing. The work is extraordinary, combining long-term community planning and cross-cultural co-design processes.
Along with other special accolade winners;
AUSTRALIAN DESIGN PRIZE
● Awarded to Robert Pataki OAM - This accolade was established to recognise individual designers who are making or have made, a significant impact in Australian design over the course of their career.
For a lifetime of ingenuity and commitment to innovative design, the 2022 Australian Design Prize is awarded to Robert Pataki OAM.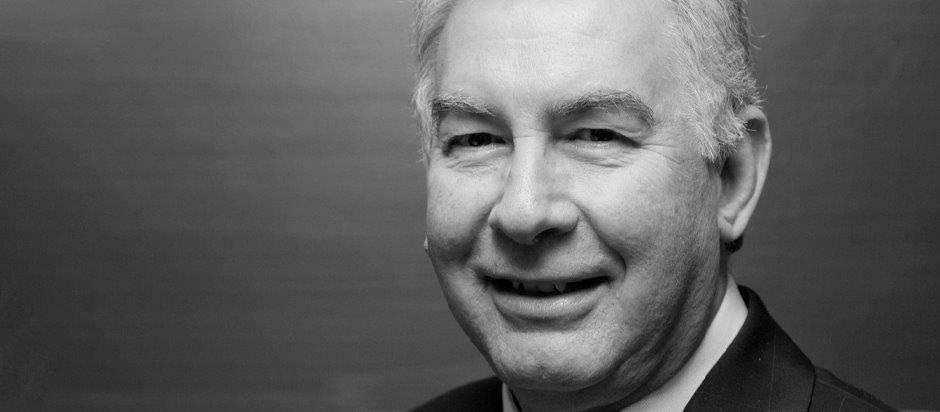 (Image: Courtesy of Good Design Australia)
Robert graduated in Industrial Design from the Royal Melbourne Institute of Technology (RMIT) and commenced work at John Holland Constructions. His career has seen him work with major industries such as Phillips, ACI Design Centre and then as General Manager and Design Director of PA Consulting.
In 1987 Robert created The Neo Group of Companies, including NeoTechnics, the largest industrial design consultancy in Australia at the time, with offices in Melbourne, Sydney, and Singapore. NeoProducts was set up in 1989 to become a leading electronics manufacturer.
Robert's particular areas of expertise were in appliances, professional and technical equipment, homewares, packaging and graphic design.
His clients have been major industrial companies including Motorola, Phillips, Black and Decker, Vulcan, Varian, Honeywell, GE, Kambrook, and Fisher & Paykel.
Robert served on numerous Australian Good Design Awards Juries and was on the Council of the Design Institute of Australia (DIA) and an active member of the course advisory committee for Industrial Design programs at RMIT and Chairman of the Course Advisory Committee at Monash University.
In recognition of his services and commitment to the profession, Robert was made a Fellow of the DIA in 1985 and inducted into the Design Hall of Fame in 2007.
Some of Robert's iconic designs include the Kambrook Powerboard, the world's first multiple plug adapter (that we all take for granted today) and the Britax Safe'n Sound Baby Capsule baby seat that Lady Dianna famously carried Prince William in as a newborn.
CEO of Good Design Australia, Dr Brandon Gien says, "Robert's contribution to design, in particular product design, cannot be overstated. Over the forty plus years of his career he has demonstrated dedication to innovation and to educating the next generation of designers. He is an exemplar of the design industry, whose influence and legacy will be felt for decades to come."
GOOD DESIGN TEAM OF THE YEAR AWARD
● Awarded to Meld Studios - The 2022 Good Design Team of the Year was awarded to Meld Studios – an award-winning design company with studios in Sydney, Melbourne, Canberra and Perth. Recipients of multiple Australian Good Design Awards including Best in Category Awards and the coveted Good Design Award of the Year in 2018, Meld Studios is at the forefront of embedding design as a strategy in all the clients they work with.
MICHAEL BRYCE PATRON'S AWARD
● Awarded to Groote Archipelago Housing Programme - The Michael Bryce Patron's Award honours Good Design Australia's inaugural Patron, the late Michael J.S. Bryce AM AE KStJ to recognise the enormous contribution he made to Good Design Australia and to the Australian design community over the course of his career.
The Award recognises and celebrates the best Australian-designed product, service or project in the annual Australian Good Design Awards and is awarded to an entry that has the potential to shape the future economic, social, cultural and environmental aspects of our planet.
The 2022 Michael Bryce Patron's Award was awarded to the Groote Archipelago Housing Programme, designed by the Anindilyakwa Community and The Fulcrum Agency and commissioned by Anindilyakwa Land Council and the Anindilyakwa Housing Aboriginal Corporation.
WOMEN IN DESIGN AWARD
● Awarded to Dr Leah Heiss - The 2022 Women in Design Award was awarded to Dr Leah Heiss, a Melbourne-based designer and Monash University academic working at the nexus of design, health and technology. Her process is deeply collaborative, and she works with experts from nanotechnology through to manufacturing. She is dedicated to the idea that design can radically improve the development of wearable health technologies, systems and services.
INDIGENOUS DESIGN AWARD
● Awarded Yalinguth: Can you Hear the Land - The Indigenous Design Award is proudly presented by RMIT University and recognises and celebrates the important contribution that Australia's Aboriginal and Torres Strait Islander designers make to Australian Design across the spectrum of design disciplines and practice.
The 2022 Indigenous Design Award went to Yalinguth: Can you Hear The Land. Yalinguth is a spatial Augmented Reality experience expressed largely through sound. Walking with headphones on, through Fitzroy/Ngar-go, you'll hear First Nations stories that are embedded in location. These stories are first person accounts of social, political and cultural life, that move fluidly through time and are strongly connected to place.
AUTOMOTIVE DESIGN AWARD
● Best Interior Design Awarded to Genesis GV60 - The 2022 Best Interior Design Award went to the Genesis GV60, designed by the Hyundai Design Team for Genesis Motor Company. Genesis enters the dedicated EV sphere with the GV60, a compact SUV loaded with tech yet uncompromising in its luxury aesthetic. The eye-catching and aesthetically-pleasing silhouette offers variable AWD underpinnings, accessible ride height and efficient external dimensions while dramatising lights, shadows and design cues for that EV street cred.
● Best Exterior Design Awarded to Hyundai i30 Sedan N - The 2022 Best Exterior Design Award was awarded to the Hyundai i30 Sedan N, designed by the Hyundai Design Team for Hyundai Motor Company. Bristling with wings, vents and performance attitude, judges loved the fact the Hyundai i30N sedan wears its performance heart so boldly on its sleeve. The compact high-performance sports sedan follows in the rubber laid down by the exhilarating i30N hatch, which instantly established the Korean car maker as a serious player in a category long dominated by the likes of the VW Gold GTI.