November 28 - December 4, 2021: Issue 520
Champions Crowned At The 2021 Woolworths Surfer Groms Comp. In Kiama: Northern Beaches Leg Runs December 11-12
Kiama came alive on Monday November 15th 2021 as the Woolworths Surfer Groms Comps saw all champions crowned in one-to-two foot conditions at Jones Beach.
Kash Brown (Cronulla) will be heading back to the Sutherland Shire with his head held high as he notched up two excellent scoring waves to gain the upper hand against his fellow finalists in the Under-14 Boys. Brown finished the final with a solid 16.50 heat total to claim the title from perennial standout Ocean Lancaster (Merewether) who finished in second place.
Local surfer Lucy Darragh (Gerringong) claimed her second Woolworths Surfer Groms Comps title in as many weeks, taking out the Under-14 Girls. Darragh took down some stellar competition to end up on the top of the dais with an impressive 11.26 heat total.
Jaggar Phillips (Maroubra) made his presence felt in the Under-12 division, taking wins in every one of his heat en route to the final where he claimed the heat with a 13.33 two-wave total. Phillips smashed out an array of powerful forehand snaps and carves in the final to take the win.
Local female surfer Kendall Payne (Gerringong) followed the same pattern as Darragh in the Under-10 Girls division, taking a win for the south coast locals. Payne finished the final with a decent 10.10 two-wave heat total to claim the win.
HUGE CONGRATULATIONS to Cody Cattle (Narrabeen), Ben Zanatta (Dee Why) and Ruby Trew (Manly), who were among the winners by competition end.
Ruby followed this up by becoming, on Monday November 22nd became the Under 14 Woolworths NSW Junior State Titles Champion - more in this week's Aquatics page.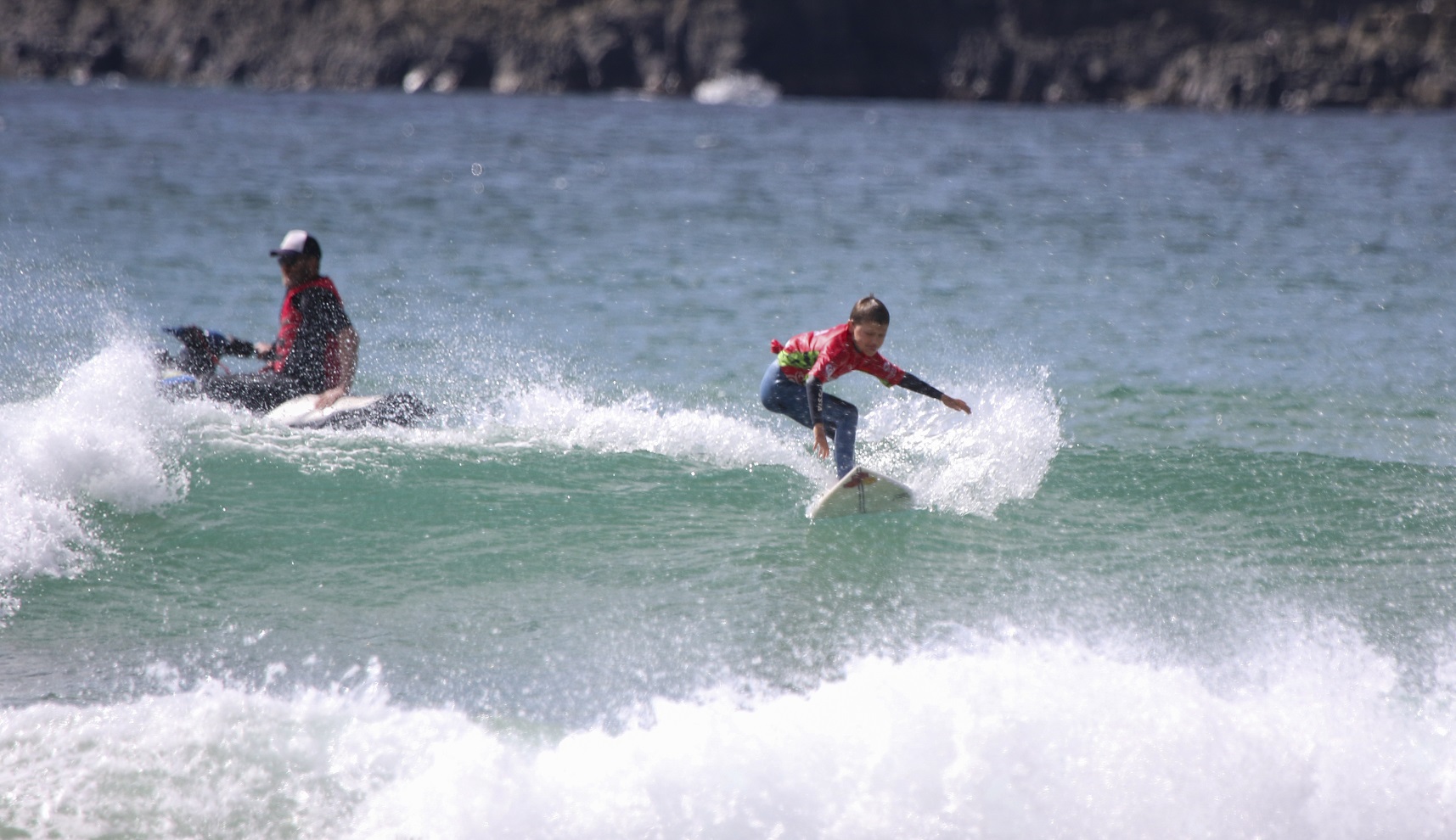 Cody Cattle - Photo: Josh Brown / Surfing NSW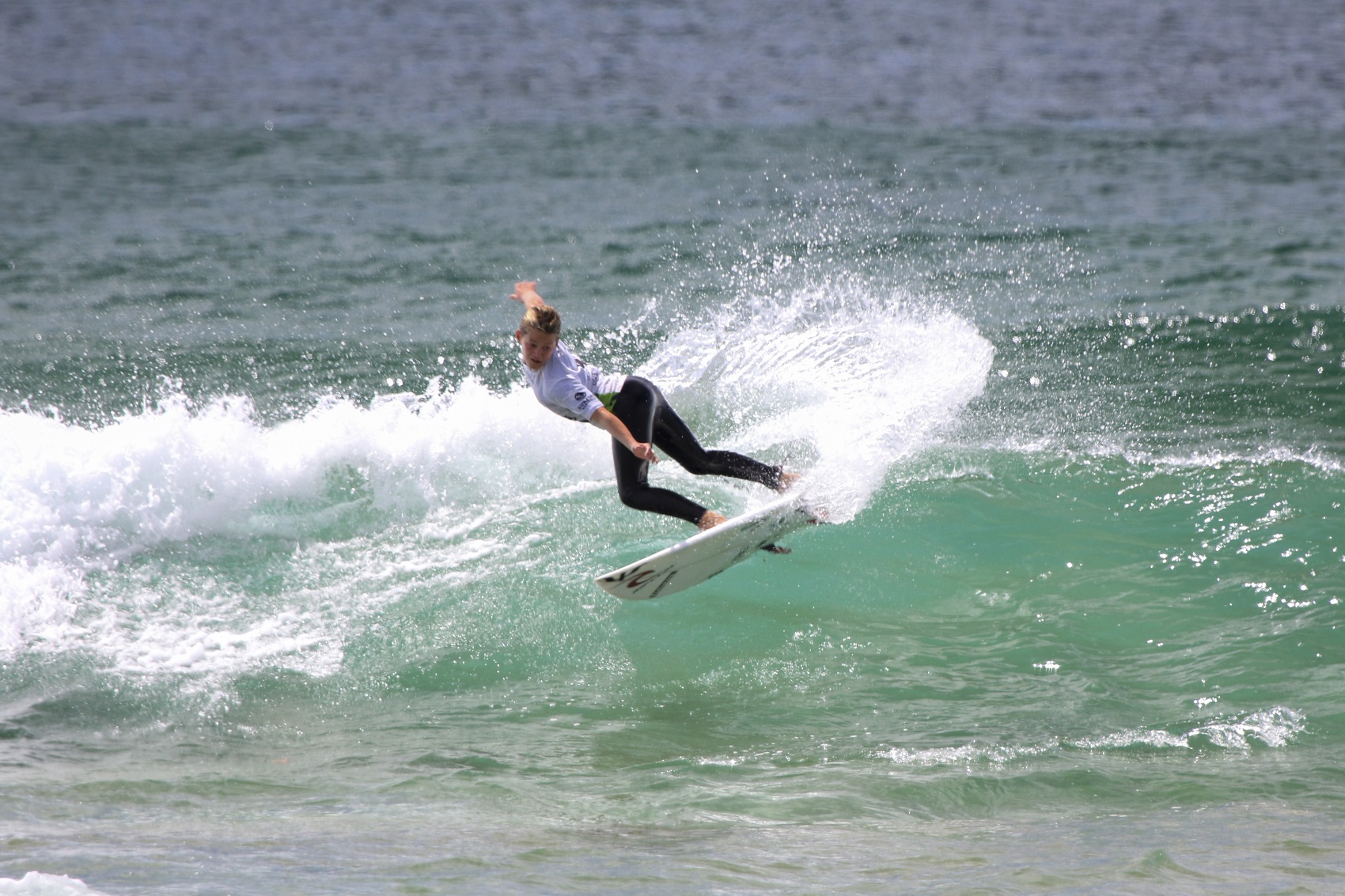 Ben Zanatta - Photo: Josh Brown / Surfing NSW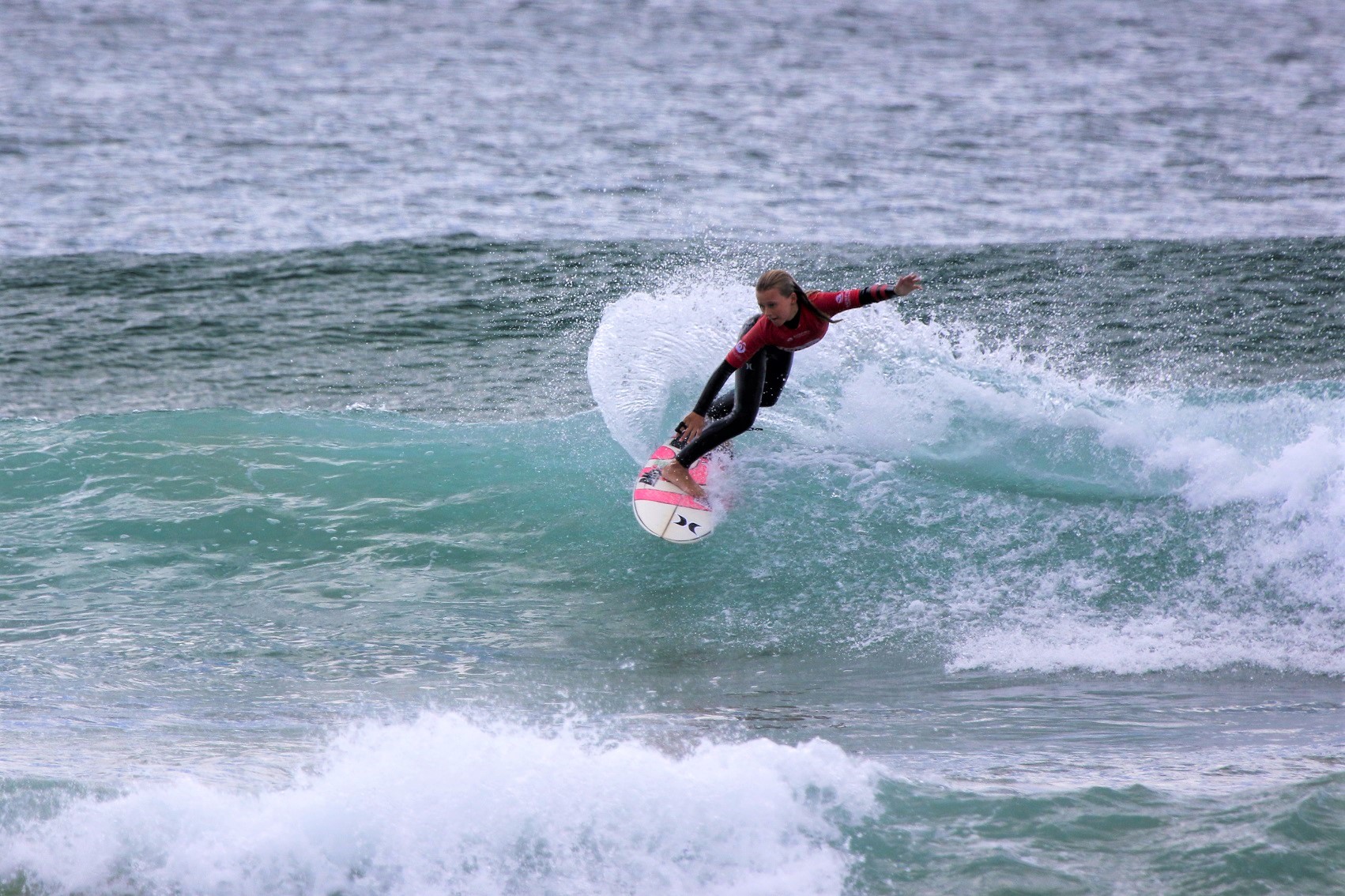 Ruby Trew - Photo: Josh Brown / Surfing NSW

This great event for youngsters saw surfers competing in four different age divisions, starting at Under-8's right through to the Under-14's. Close to 80 competitors were in the event.
All competitors and spectators abided by the COVID-19 regulations that were in place on the event days.
Regarded as one of the major steppingstones in the development of young Australian surfers, the 10-event Wool Comps series caters for surfers from Under 8 to Under 14 and will be held in New South Wales, Queensland, Victoria, Western Australia, Tasmania and South Australia over summer.
As an added bonus, the respective winners of the Under 14 boys' and girls' divisions from each event will receive an invite to attend an all-expenses-paid, three-day Woolworths Surfer Groms Comps National Final Surf Camp, (1-day coaching clinic, two days of competition and heat analysis coaching) at the Surfing Australia High-Performance Centre (HPC). For the South Australian, Victorian and Tasmanian events, the Woolworths Surf Camp prize will be awarded to the highest place Under-14 Boy and Girl who reside in that respective state.
The Northern Beaches edition of this years' Woolworths Surfer Groms Comp. will run over the weekend of December 11th and 12th.
Woolworths Surfer Groms Comps 2021 Schedule:
Surfer Groms Comps – EVENT 1 – Fleurieu Peninsula, SA – Oct 16, 2021
Surfer Groms Comps – EVENT 2 – Trigg, WA – Oct 23 – 24, 2021
Surfer Groms Comps – EVENT 3 – Clifton Beach, TAS – Oct 30, 2021
Surfer Groms Comps – EVENT 4 – Coffs Harbour, NSW – Nov 6 – 7, 2021
Surfer Groms Comps – EVENT 5 – Kiama, NSW – Nov 13 -14, 2021
Surfer Groms Comps – EVENT 6 – Gold Coast, QLD – Nov 20 – 21, 2021
Surfer Groms Comps – EVENT 7 – Torquay, VIC – Nov 27 – 28, 2021
Surfer Groms Comps – EVENT 8 – Cronulla, NSW – Dec 4 – 5, 2021

Surfer Groms Comps – EVENT 9 – Northern Beaches, NSW – Dec 11 – 12, 2021

Surfer Groms Comps – EVENT 10 – Sunshine Coast, QLD – Dec 11 – 12, 2021
Surfer Groms Comps – Nat Final – Surfing Aus HPC, Casuarina NSW – Dec 17 – 19, 2021
RESULTS:
Pics Star Performer
Holly Walker (Kiama Downs)
Lucy Darragh (Gerringong)
Woolworths Pick Fresh, Play Fresh Award
Lani Caincross (Kiama Downs)
Ocean Lancaster (Merewether)
U8 Mixed
4th Riley Woods (Kiama Downs)
3rd Everly Morgan (Milton)
2nd Clive Morriss (Avoca Beach)
1st Hayden Mee (Merewether)
U10 Girls
4th Olive Morriss (Avoca Beach)
3rd Jamie Paipa (Cronulla
2nd Rubylee Neil (Kiama Downs)
1st Kendall Payne (Gerringong)
U10 Boys
4th Ollie Croft (Burraneer)
3rd Cody Cattle (Narrabeen)
2nd Hayden Mee (Merewether)
1st Nixon Clark (Bronte)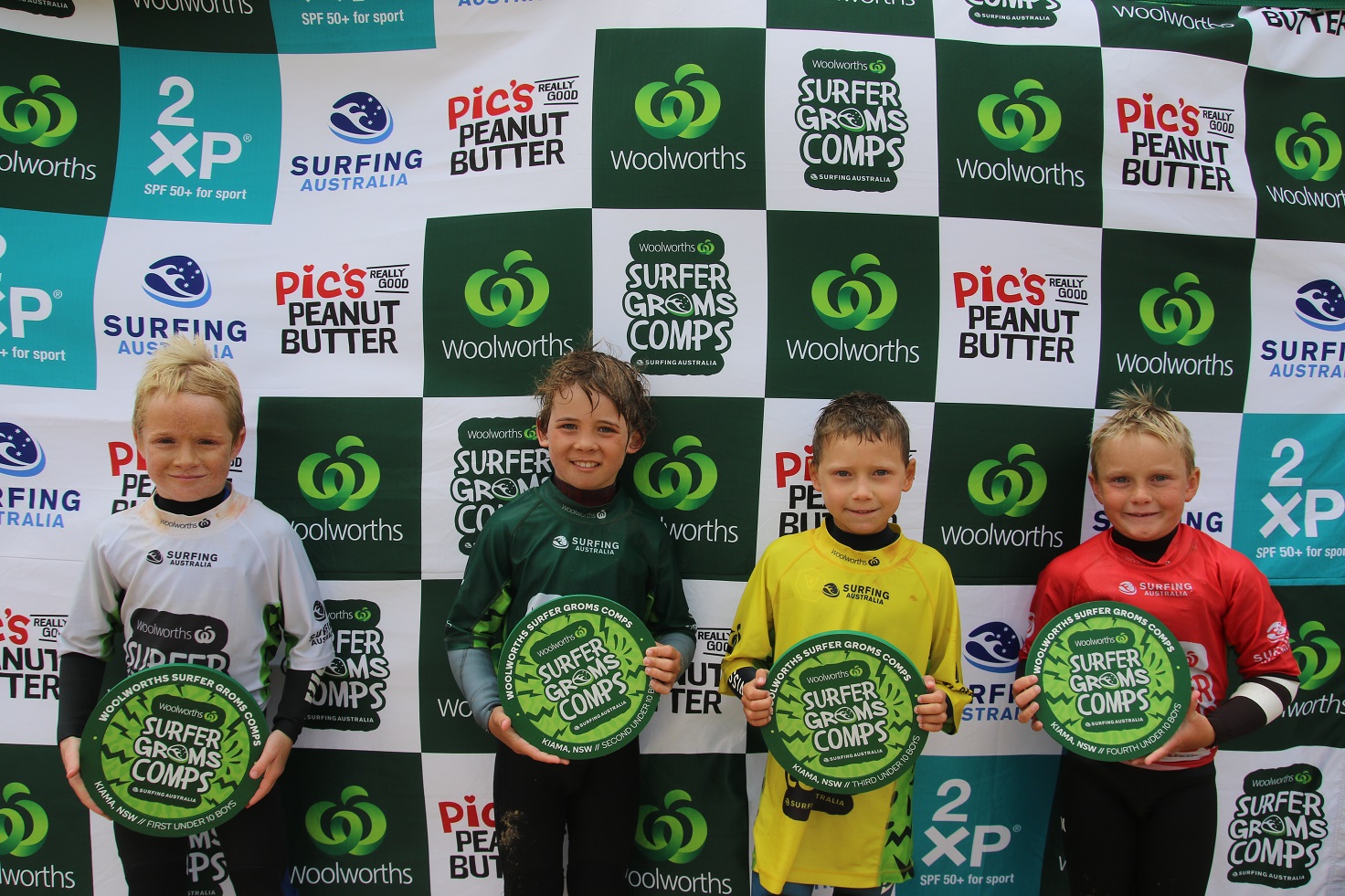 Photo: Josh Brown / Surfing NSW

U12 Girls
4th Sophia Lamberger (Thirroul)
3rd Lucy Darragh (Gerringong)
2nd Lani Caincross (Kiama Downs)
1st Talia Tebb (Kincumber)
U12 Boys
4th Joe Rocco Sommerville (Thirroul)
3rd Banjo Harvey (Elanora High)
2nd Omar Moltzen (Boomerang)
1st Jaggar Phillips (Maroubra)
U14 Girls
4th Ruby Trew (Manly)
3rd Grace Gosby (Cronulla)
2nd Alice Hodgson (Kiama Downs)
1st Lucy Darragh (Gerringong)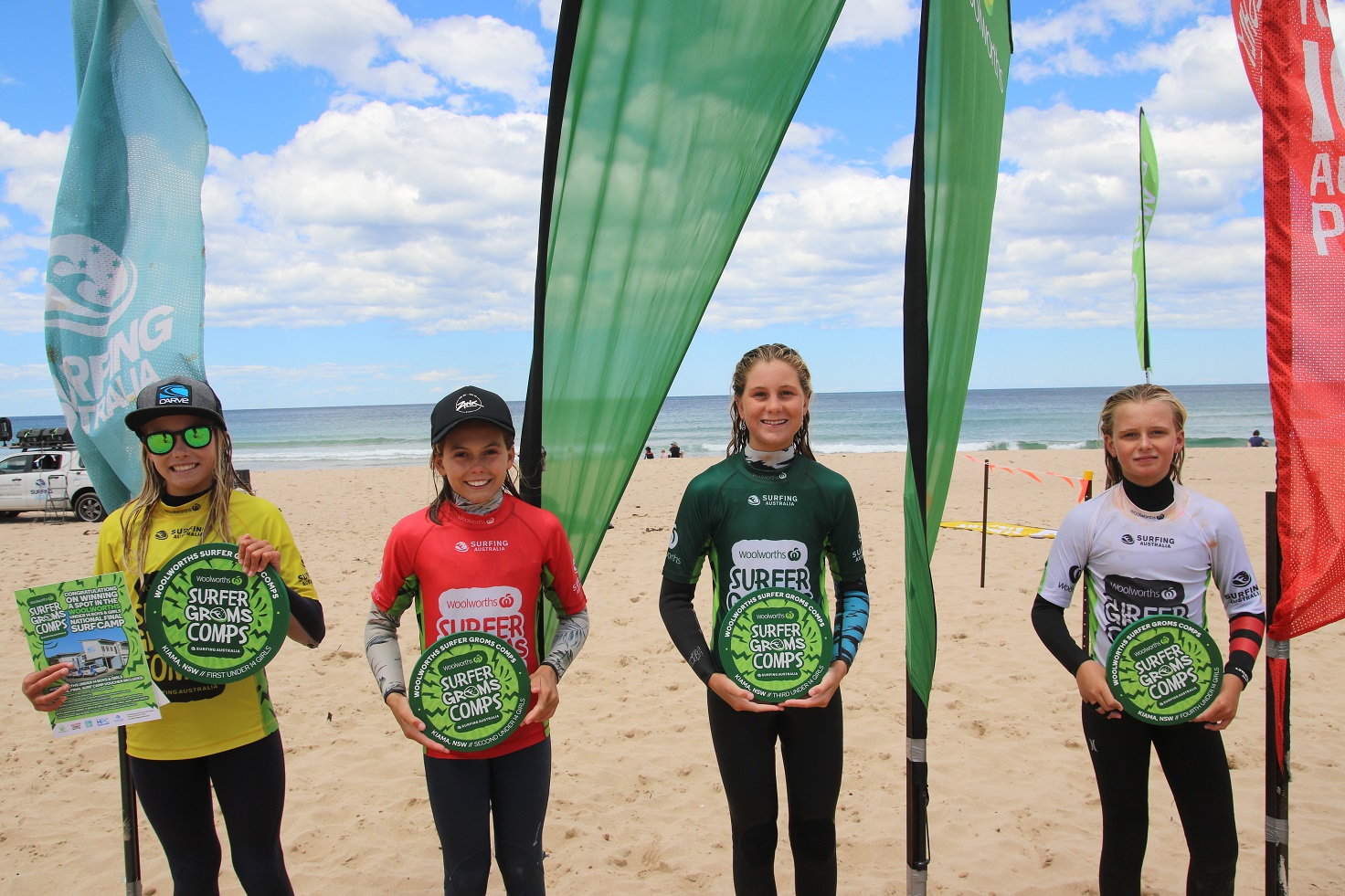 Photo: Josh Brown / Surfing NSW
U14 Boys
4th Ben Zanatta (Dee Why)
3rd George Messiter (Maroubra)
2nd Ocean Lancaster (Merewether)
1st Kash Brown (Cronulla)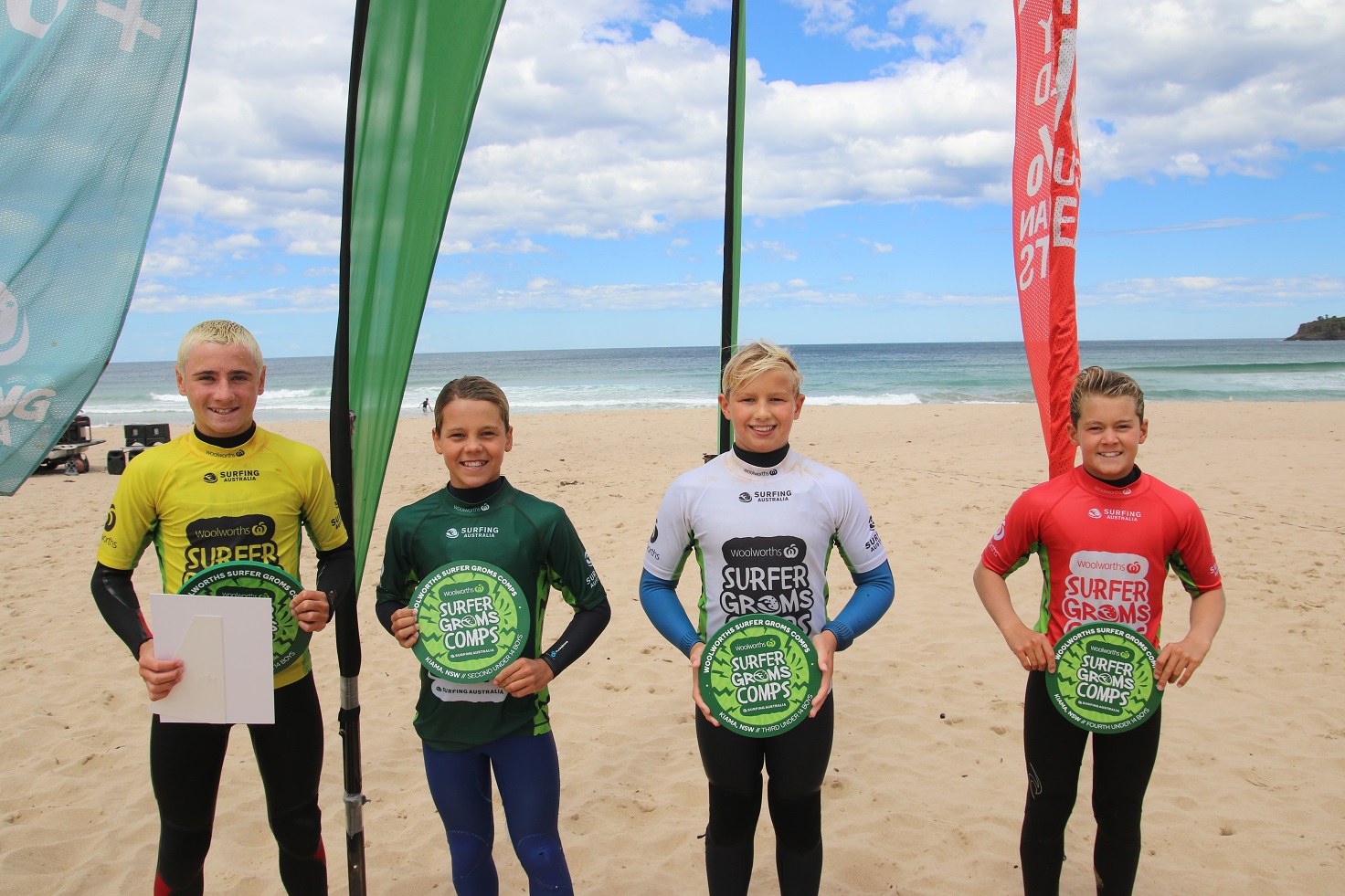 Photo: Josh Brown / Surfing NSW