November 28 - December 4, 2021: Issue 520

2021 Palm Beach Sailing Club Bullets Regatta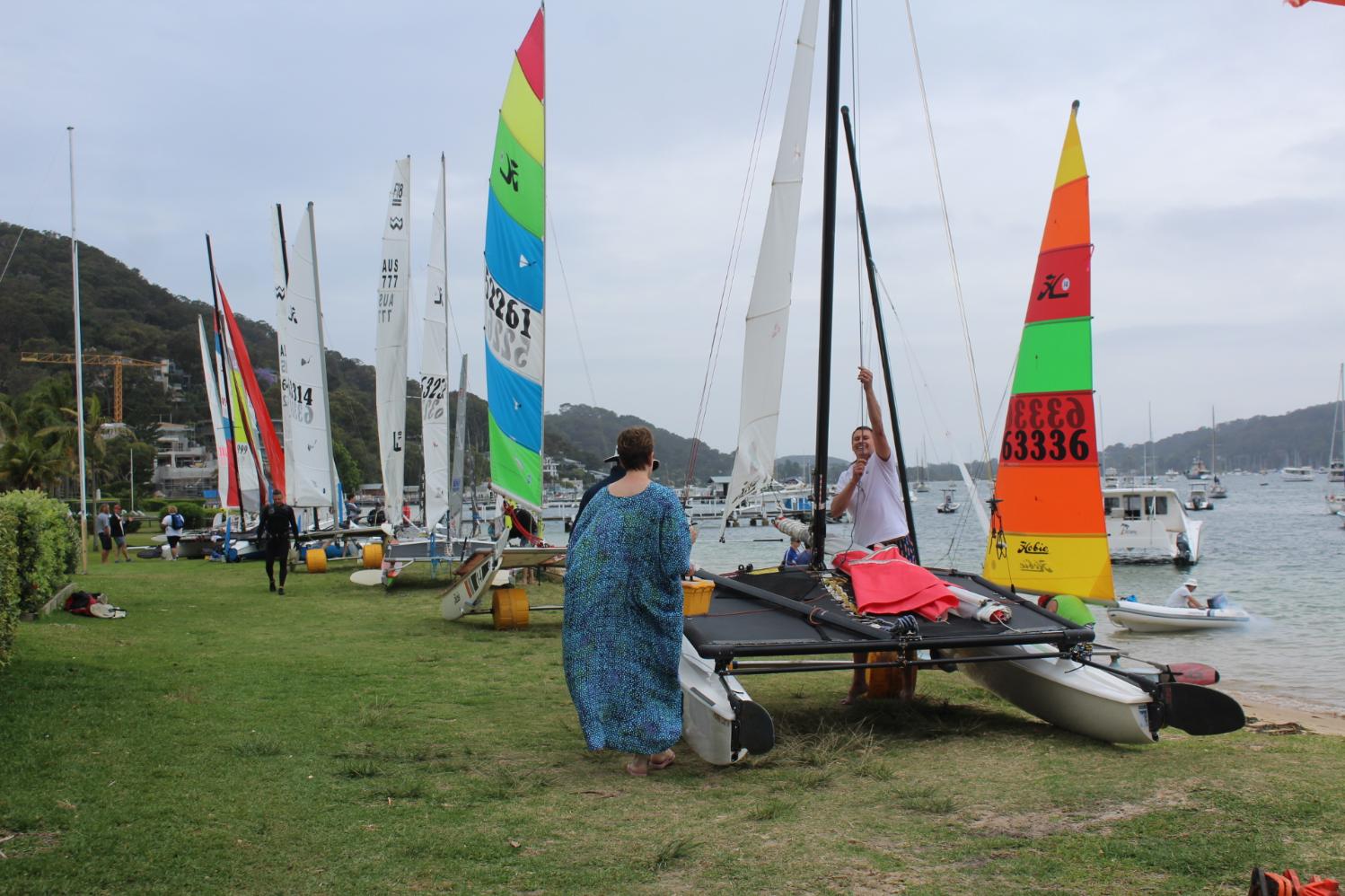 Thanks to all of the competitors who travelled to PBSC's "Bullets" regatta and braved the forecast for some great sailing. Great to see the line-up of boats on Sand Point beach. Saturday was cloudy (but no rain) with some good breeze - it was a thinking persons day with moderate but shifting breeze.

Nice to catch-up for a feed at the RSL (Club Palm Beach) Sat evening.
Sunday was wet but there was a great breeze and few "bullets". Everyone has a favourite moment, mine was Upu - fresh from heart surgery in his 1st regatta and on a 14 - finishing about 5 seconds in front of Noah - the youngest out there - in a solid 20+ knot downwind finish.
We had some exceptional support with David, Dick and Ainslie on the Power Cat start boat, Richard and Steve on the chase boat, Richards background work with Council and the RSL, Dave Fisher - for everything sailing - Tracey our beach captain, Michael our boat ramp/parking and Regina and Jon for our rolls and Haley for the trophies and Ainslie of course - the best PRO ever!
Until next time - hopefully the "bullets" will be from a solid nor-easter - clear skies and hot.
Palm Beach Sailing Club - 'If you can sail here, you can sail anywhere!'.
Anthony Duchatel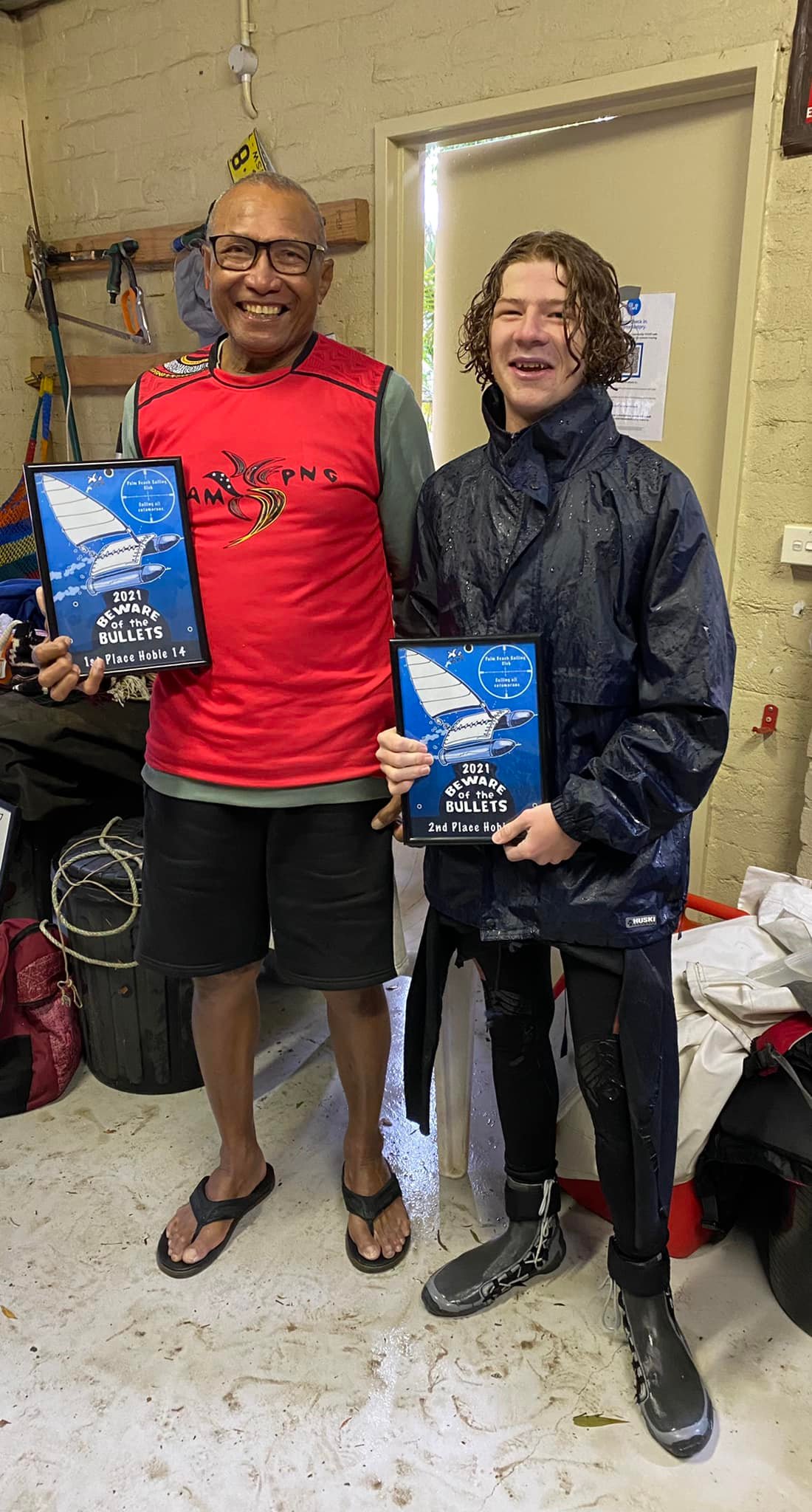 Hobie 14 - 1st place Upu Kila, 2nd place Noah Skewes. Photo: Regina Renfree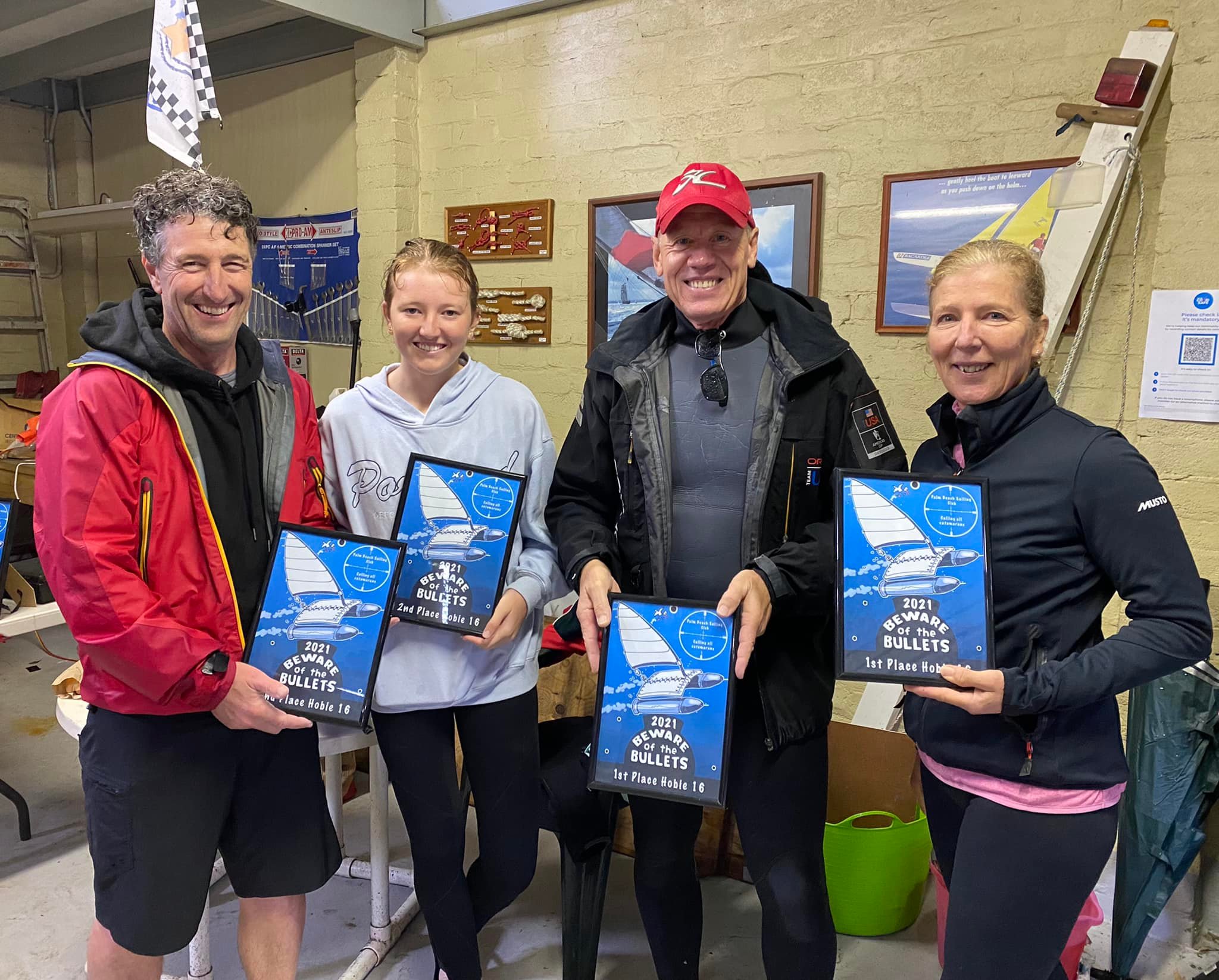 Hobie 16 - 1st place - Anthony Duchatel and Evelyn Harves; 2nd place- David & Megan/Hayley Fisher. Photo: Regina Renfree.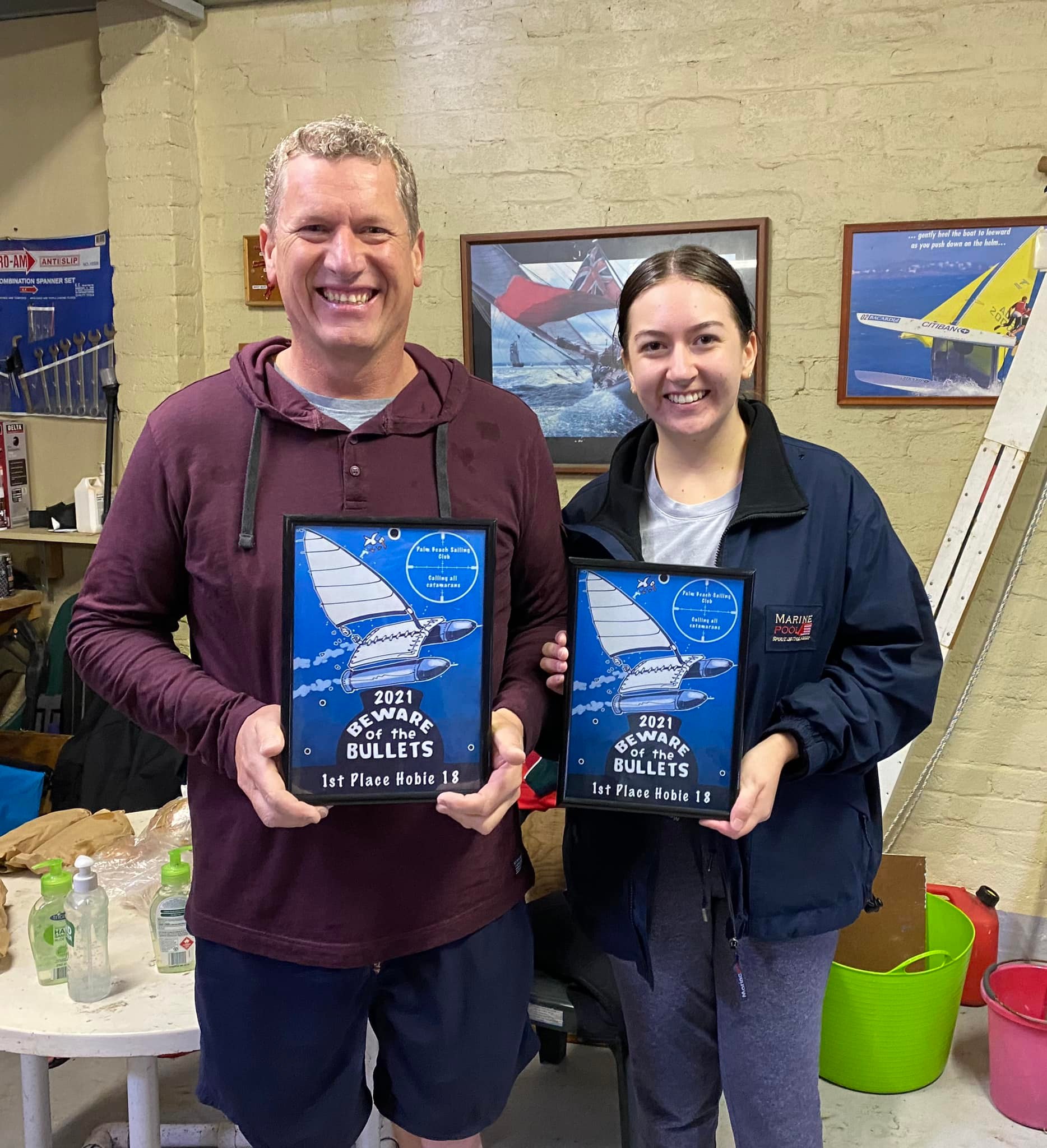 Hobie 18 - 1st place - John and Bronte Forbes. Photo: Regina Renfree.
Hobie 18 - 2nd place - Aaron and Destiny Sault. Photo: Regina Renfree.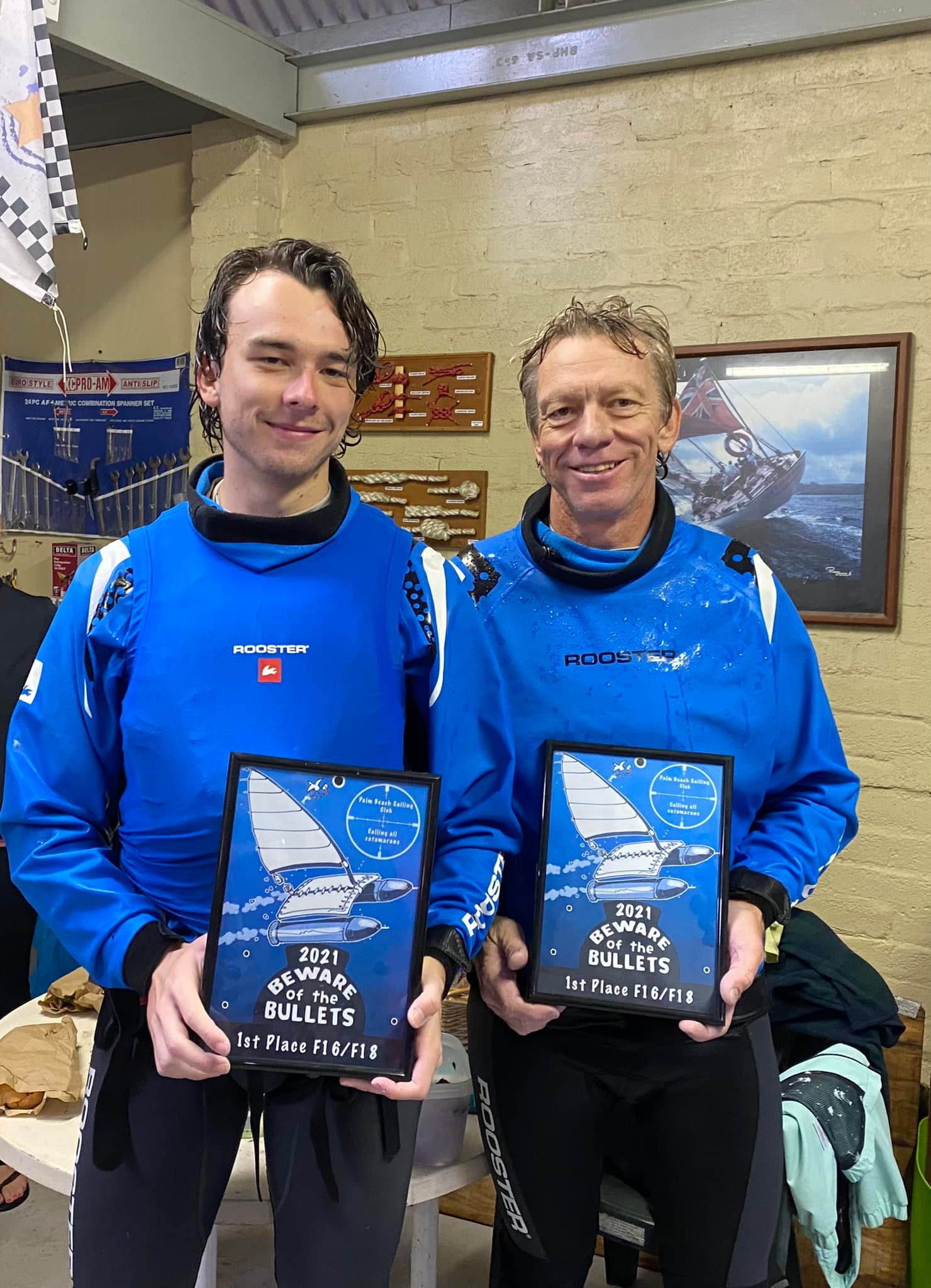 F16/18 - 1st place - Peter and Bailey Skewes. Photo: Regina Renfree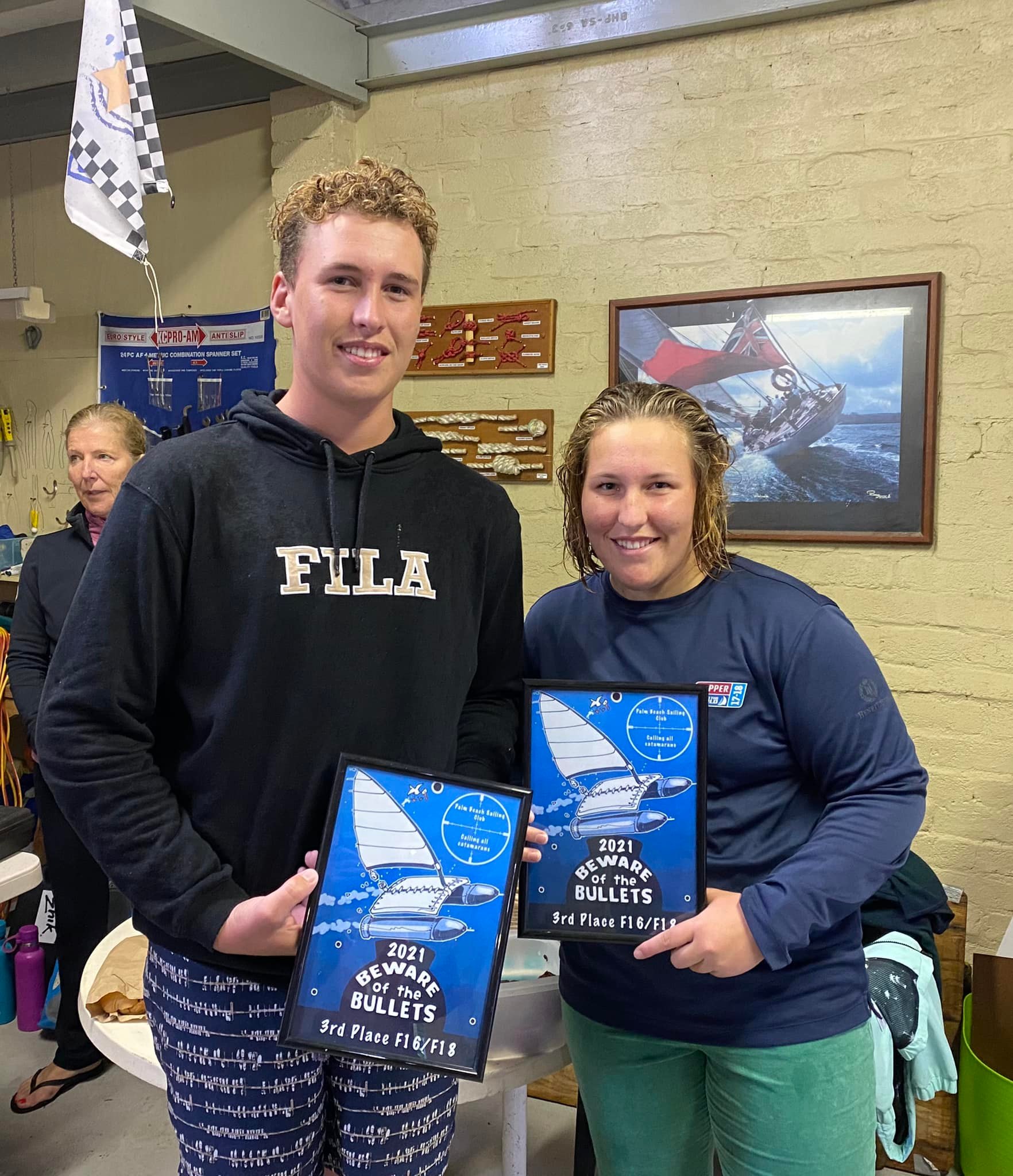 F16/18 - 3rd place - James and Emily Henderson. Photo: Regina Renfree
Action Photos: Dick Clarke