May 9 - 15, 2021: Issue 493
2021 NSW SUP State Titles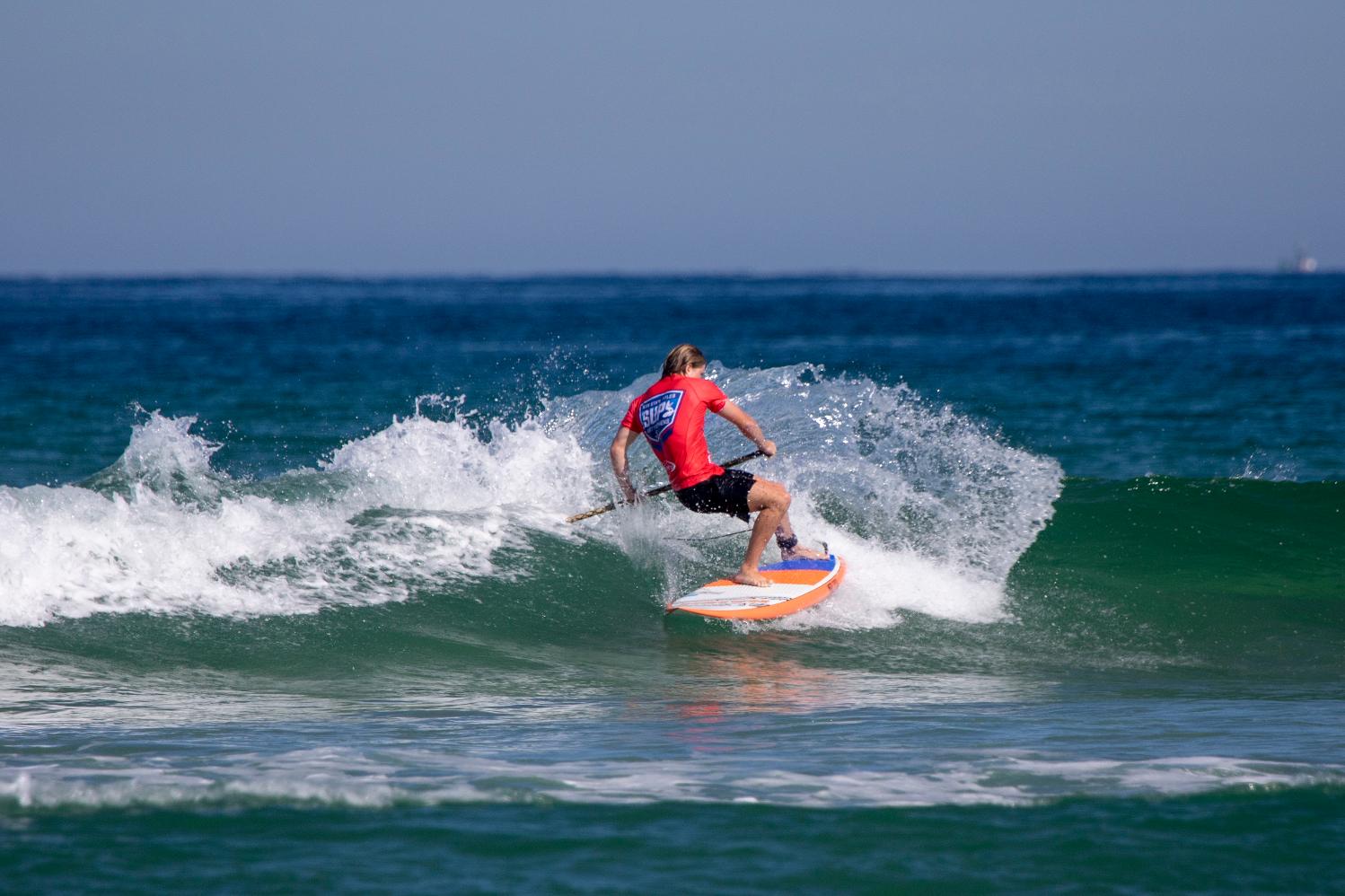 Indy Rose (Avalon) took out the Juniors final. Photo by Josh Brown/Surfing NSW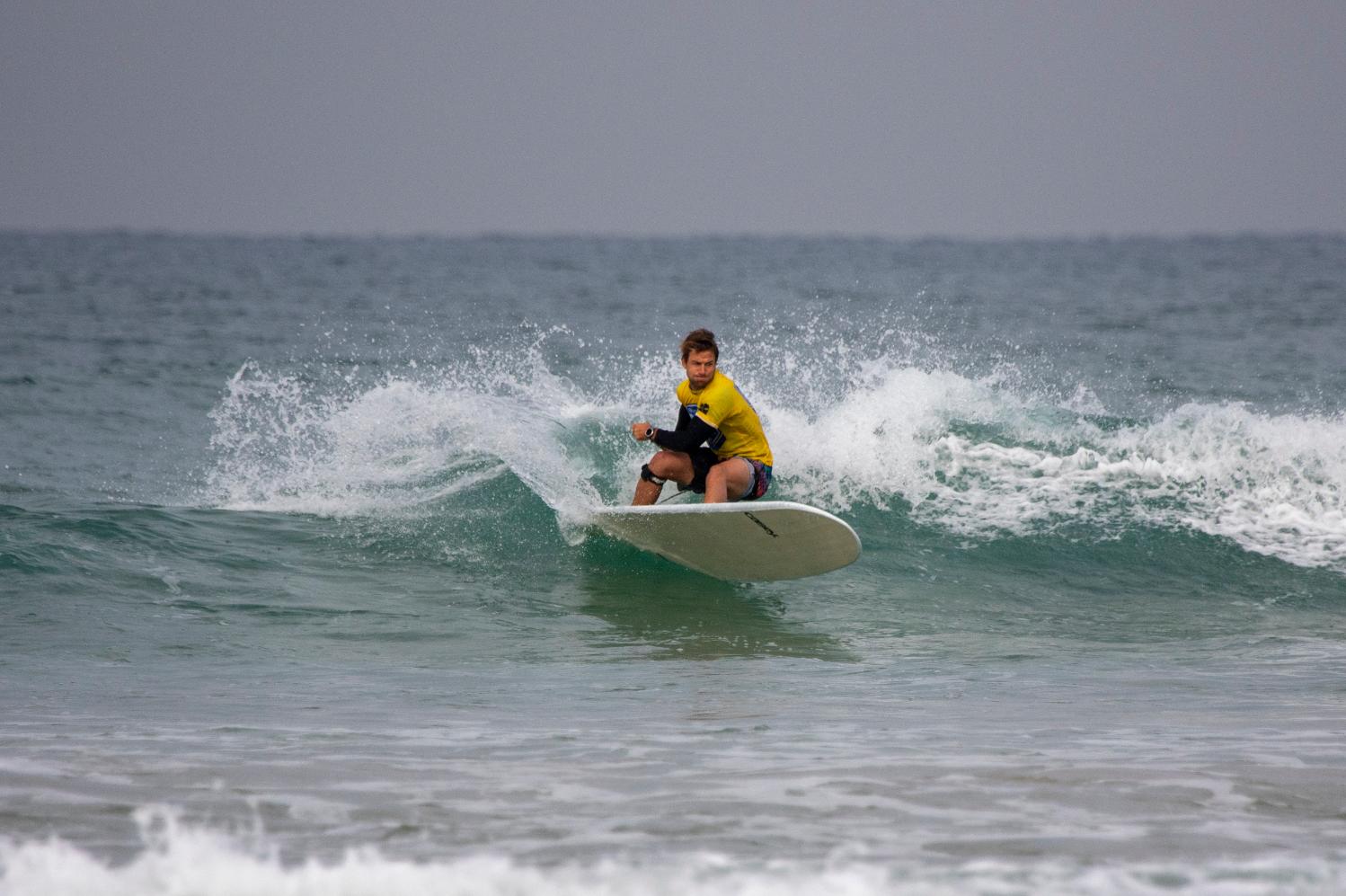 James Casey (Collaroy) added another title to his 2021 NSW Title campaign as he took out the Over 10-foot SUP division after taking out the Marathon and Technical Race. Photo by Josh Brown/Surfing NSW
2 – 4 May, 2021
Held at BIRUBI BEACH, PORT STEPHENS
Report by Surfing NSW, Photos by Josh Brown/Surfing NSW
Monday, 3 May 2021
The NSW SUP Titles saw three new champions crowned today after a series of exciting finals in playful one-foot surf at Birubi Beach.
Kai Bates (Mollymook) put on several impressive heats after progressing through a series of requalification rounds. Bates surfed his way into the final where he took it out with a 17.50 heat total, which comprised of a near-perfect 9.17 for a flurry of snaps, carves and slashing turns. He also achieved an 8.33 for a technical mix of manoeuvres to amass the aforementioned total.
Indy Rose (Avalon) took out the Juniors final finishing with a massive 17-point heat total for an excellent nine and an eight-point ride. Rose's heat total was thanks to his aggressive carves and flowing re-entries to take out the top spot on the dais ahead of local surfer Jessica Stretton who finished in the runner-up spot.
Terrene Black (North Entrance) took out the Open Women's SUP division today cementing her clean sweep across all the divisions she competed in. Black's win in the coveted women's surfing division came close to danger as she came second to Skyla Rayner in her second final, however thanks to a higher heat total across the dual heats, Black was able to hold onto the overall division win.
Tuesday, 4 May 2021
The Port Stephens Surf Festival finished today with all remaining SUP divisions scoring punchy one-foot surf for the remaining finals.
Marty Cole (Crescent Head) took top honours in the Over-40 Men's division, shining with an eclectic mix of manoeuvres to finish with a solid 16.00 two-wave heat total. The aforementioned total meant Cole's closest rival Kieran Plim (Dee Why) was left needing a near-perfect 9.11 to take away Cole's lead.
Rebecca Dunning (Barrack Heights) took out the highly competitive Over-40 Women's SUP division after amassing two 16.50 two-wave heat totals across her dual finals. Dunning proved she was one of the standout females in the event, taking the division out and finishing in third in the Over-10 foot SUP division.
James Casey (Collaroy) added another title to his 2021 NSW Title campaign as he took out the Over 10-foot SUP division. After taking out the Marathon and Technical Race, Casey was able to take a third win in the Over-10 foot surfing component of the event, taking a victory over Over-40 Men's champion Marty Cole with a decent 14.40 two-wave total.
Following a runner-up finish in yesterday's Open Women's SUP final, Skyla Rayner (Berrara) was able to ensure a title made it to the far south coast as she took out the Open Women's 10-foot SUP division. Rayner mustered up a victory in one final and a second in the following final, to jump to the top of the division leaderboard and take the overall win.
All results can be seen here.
Over 170 competitors competed in the six-day Port Stephens Surf Festival, which saw longboards run from 29 April – 1 May and the SUP's follow from 2 May – 4 May.
The two-state title events formed the Port Stephens Surf Festival and decide the NSW Teams for the upcoming Australian SUP Titles and the Australian Longboard Titles.
2021 replicated the format from previous years which engages a second chance format across all divisions. However, depending on the number of competitors, some divisions may be reduced to straight knockout.
Historically, competitors have come from as far south as Tomakin and as far north as Tweed Heads to enter the event.
The 2021 Port Stephens Surf Festival is proudly supported by Australian Skin Cancer Clinics, Crest Café, Gildan, Port Stephens Council and Surfing NSW.
Divisions Results:
Open Men SUP
Kai Bates
Wesley Fry
Ray Hughes
Indy Rose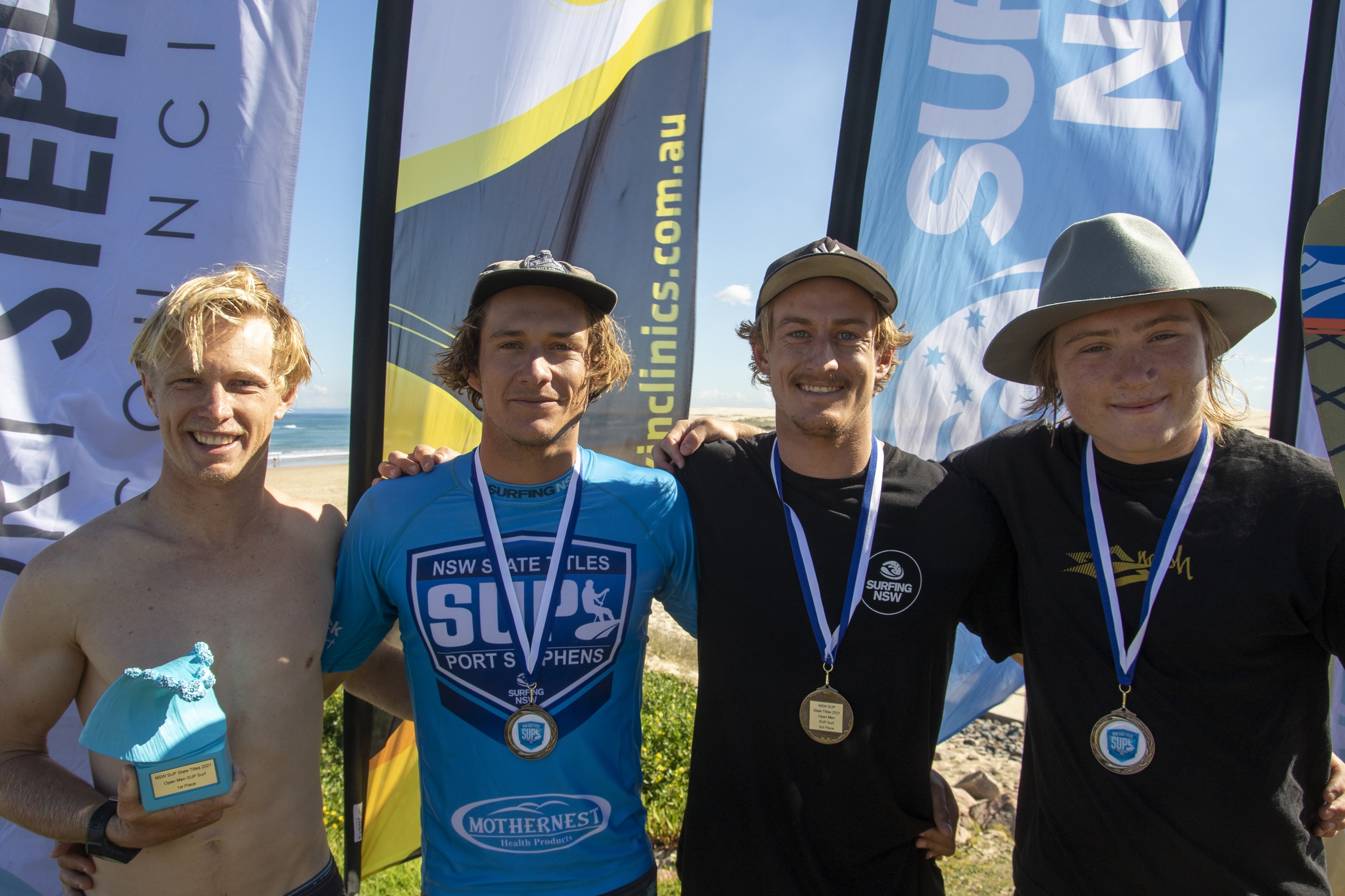 Open Women SUP
Terrene Black
Skyla Rayner
Hannah Finlay Jones
Rebecca Dunning
Lana Casey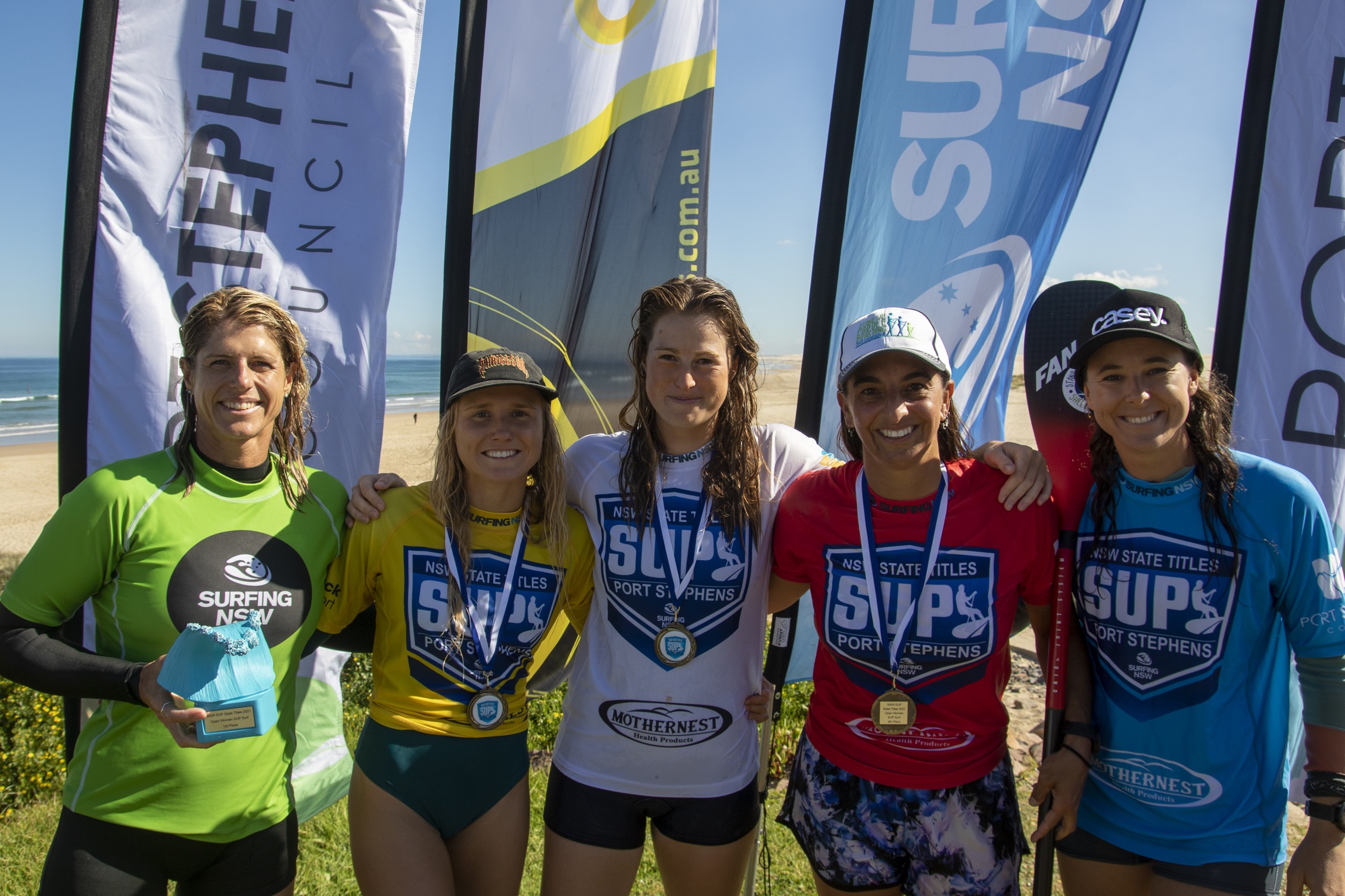 Over 40 Men SUP
Marty Cole
Kieran Pilm
Danny Jeffries
Adam Robinson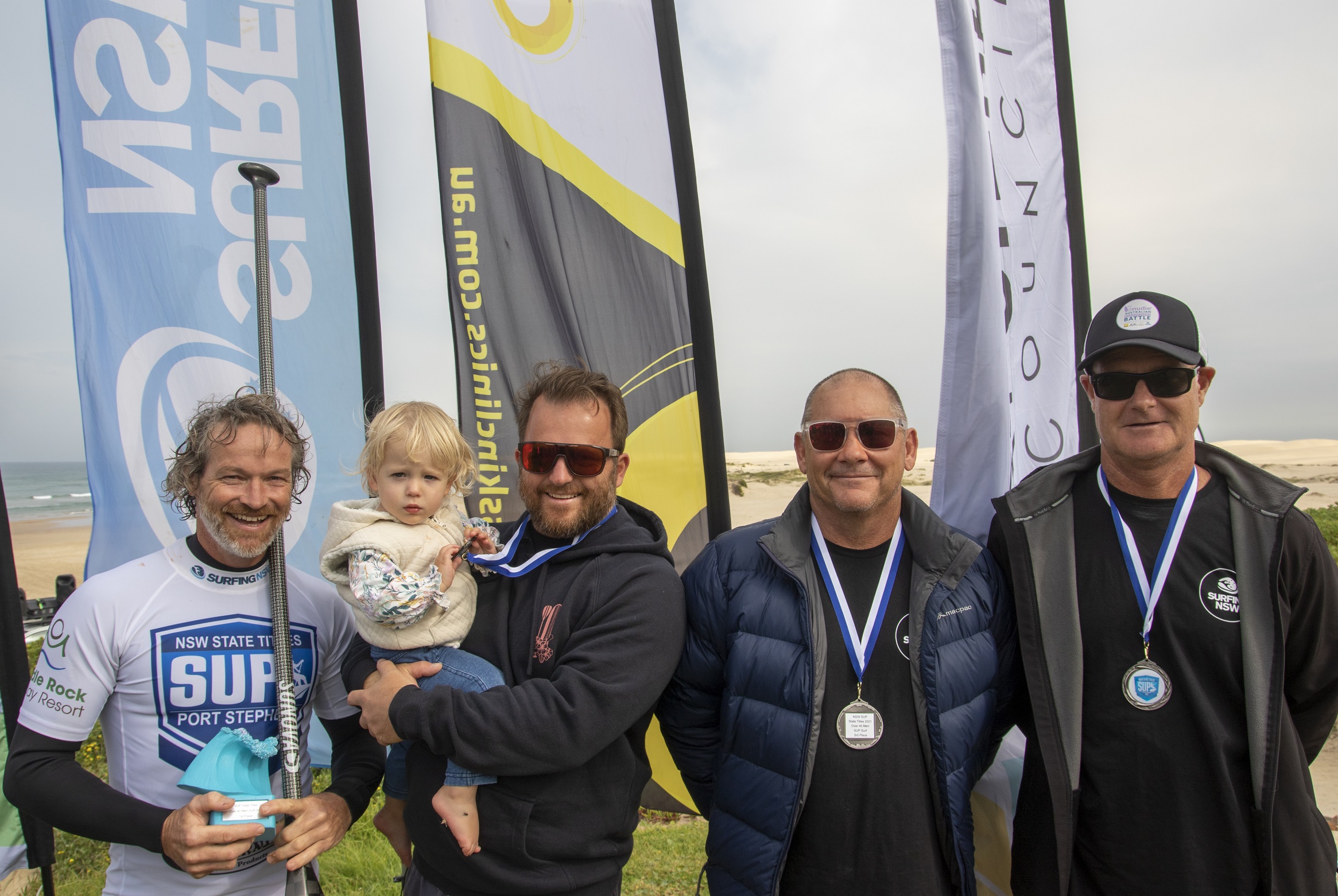 Over 50 Men SUP
Blaire Moore
Andrew Cassidy
Robert Scott
Adam Robinson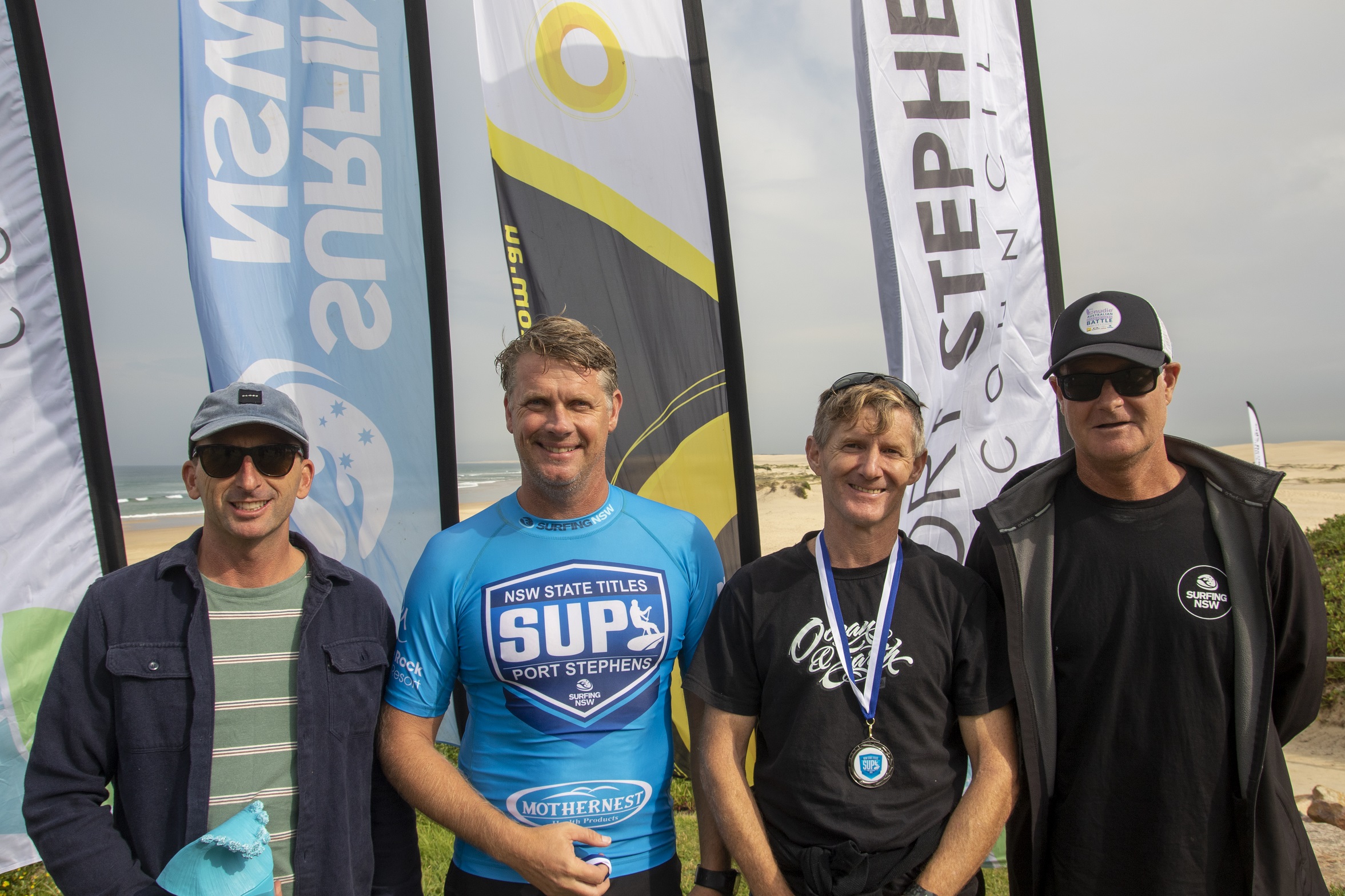 Over 10ft SUP Men
James Casey
Marty Cole
Wesley Fry
Andrew Cassidy
Junior SUP
Indy Rose
Jessica Stretton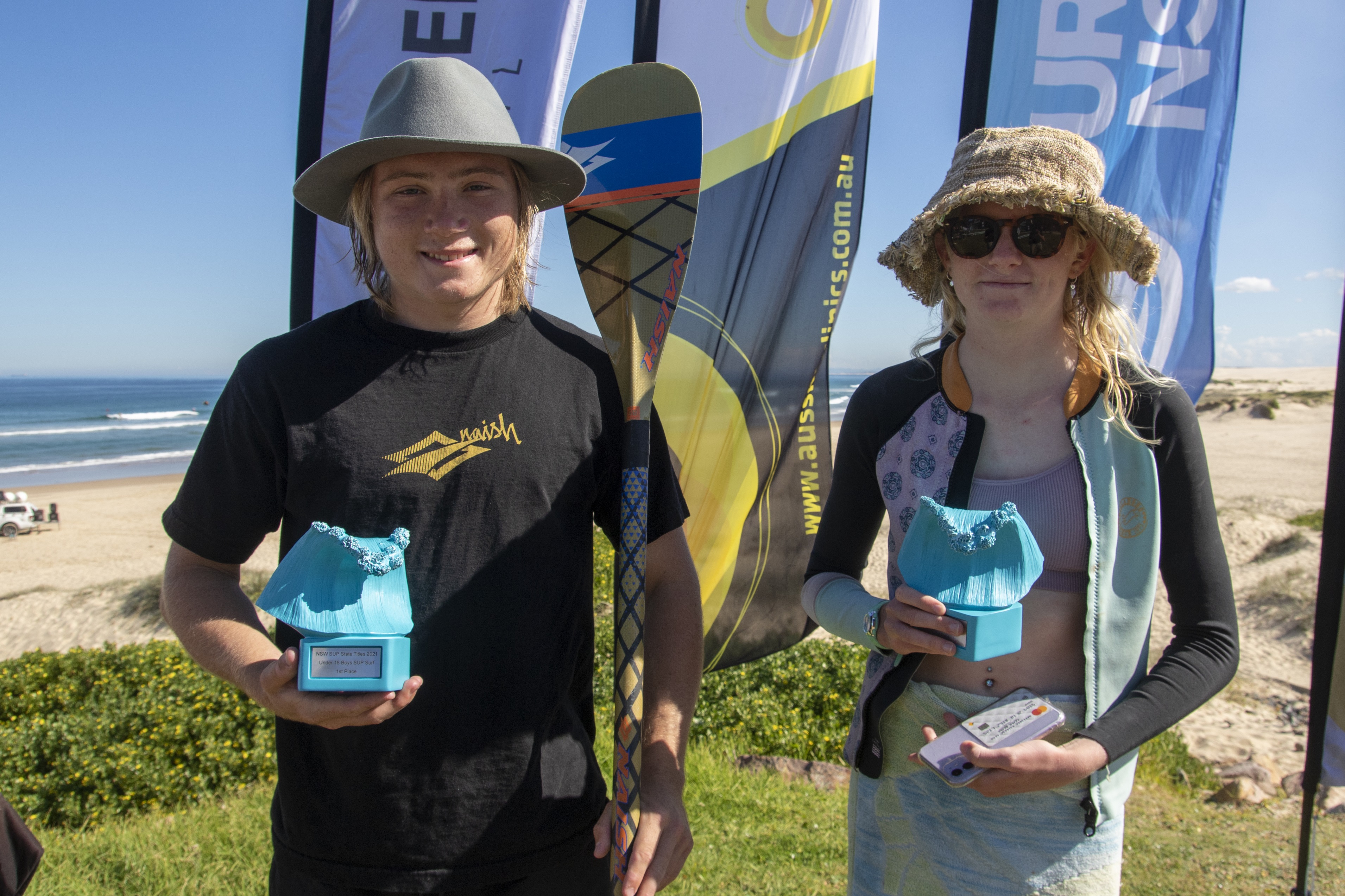 Over 40 Womens Longboard SUP
Rebecca Dunning
Kerry Davenport
Simone Scott
Madeline Rayner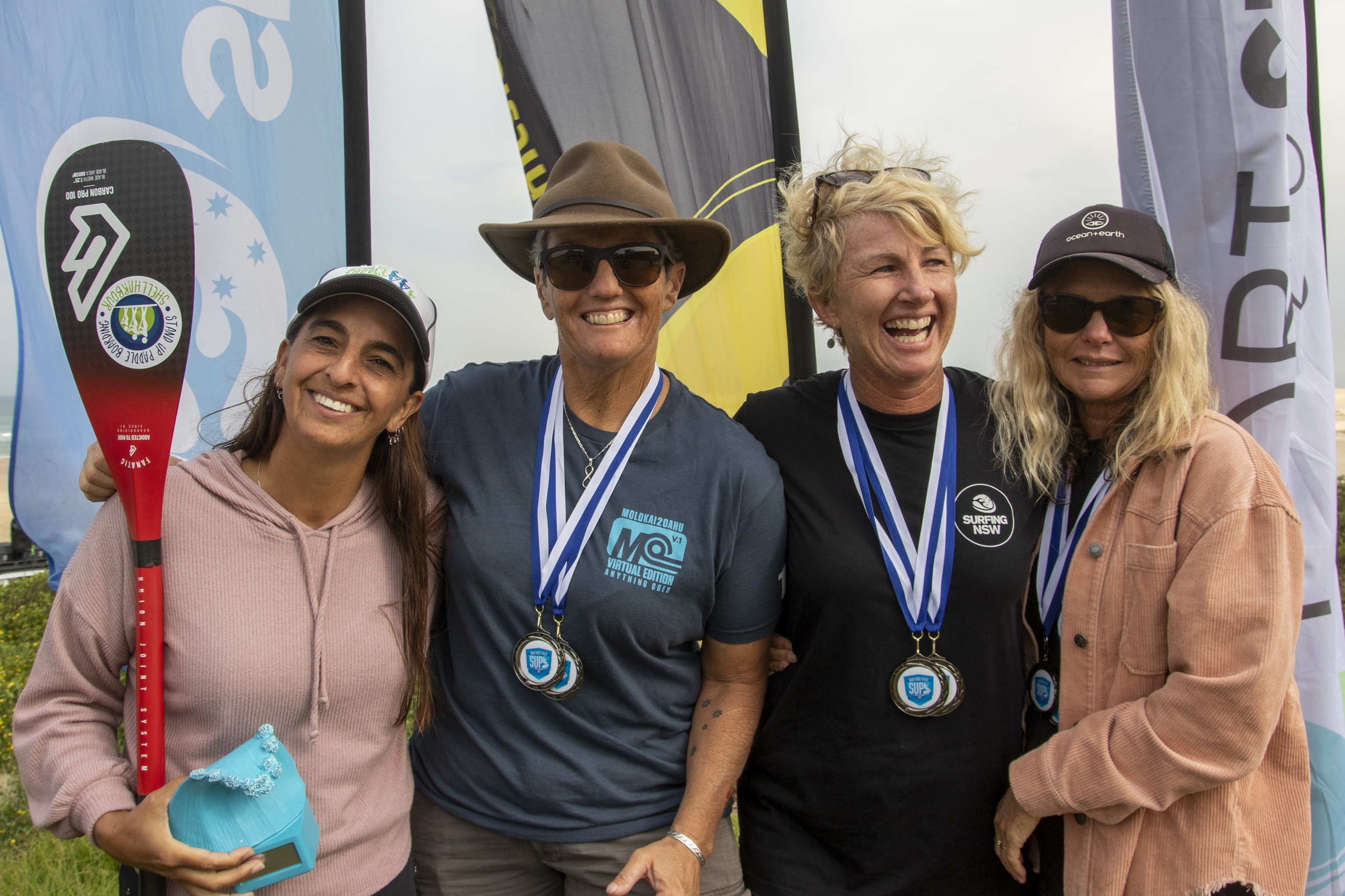 Over 50 Men Longboard SUP
Jason Barbour
Phil Baggs
Andrew Cassidy
Eddie Coogan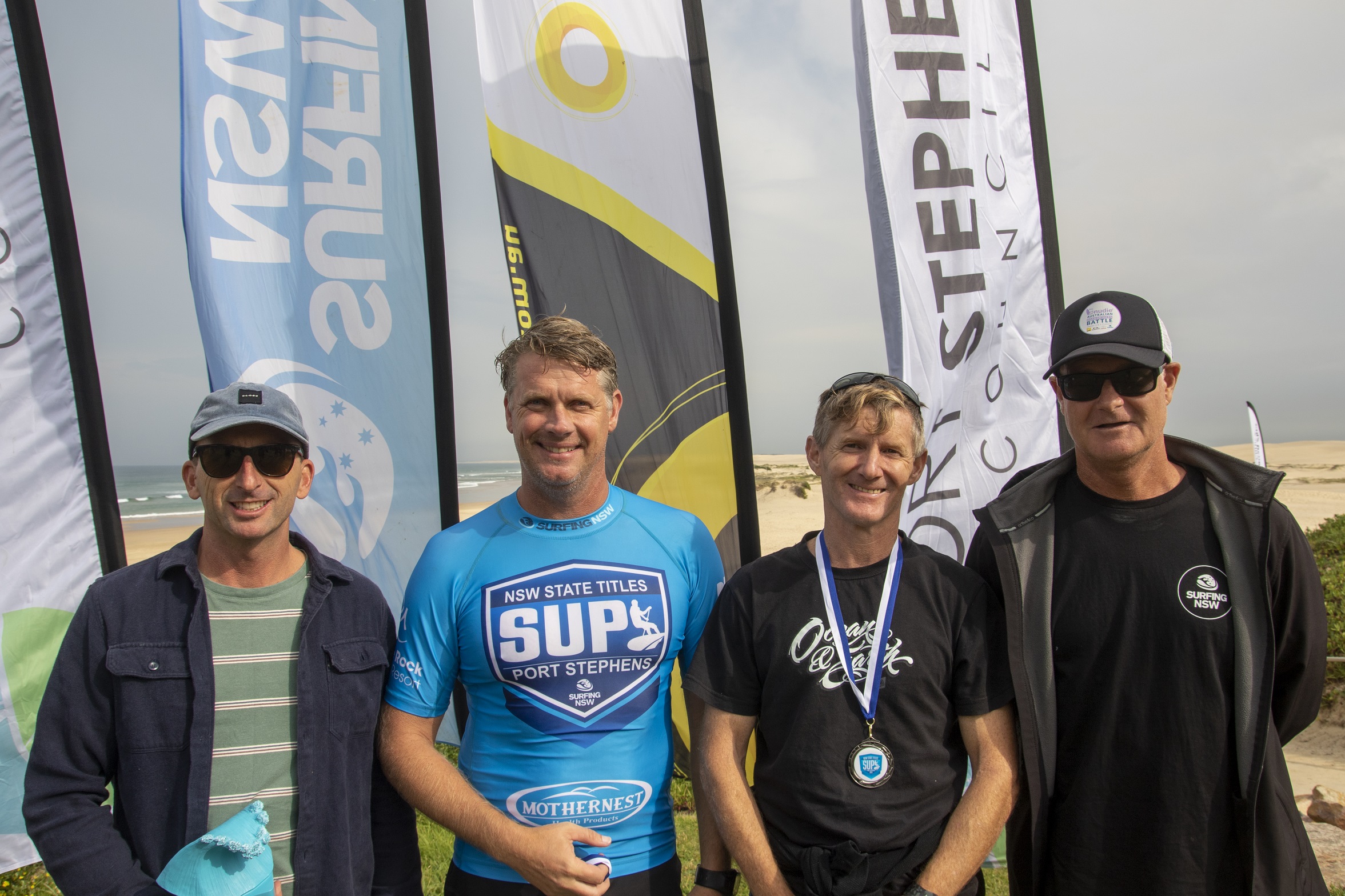 Over 50 Women SUP
Kerry Davenport
Madeline Rayner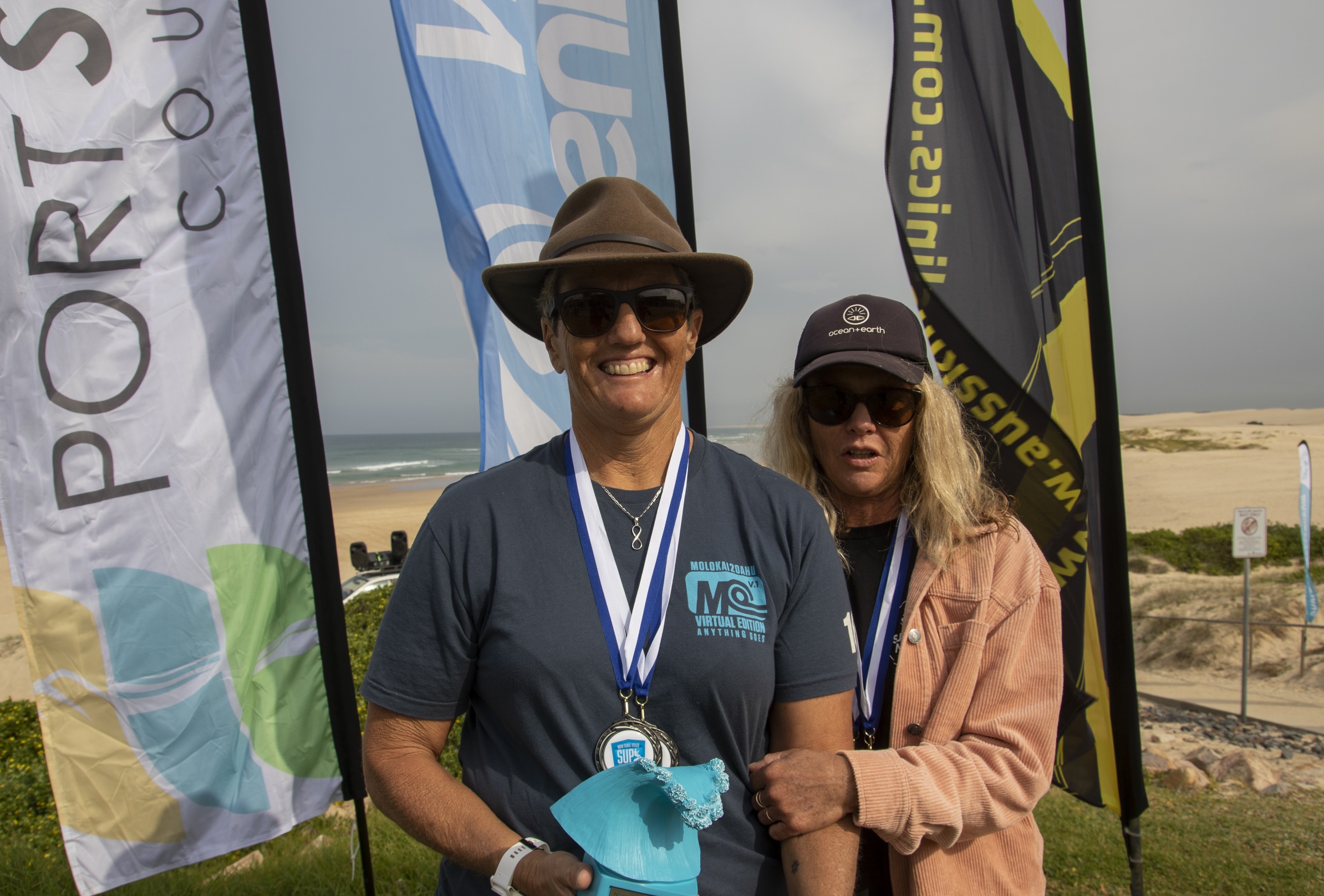 Open Women 10ft SUP
Skyla Rayner
Rebecca Dunning
Hannah Finlay Jones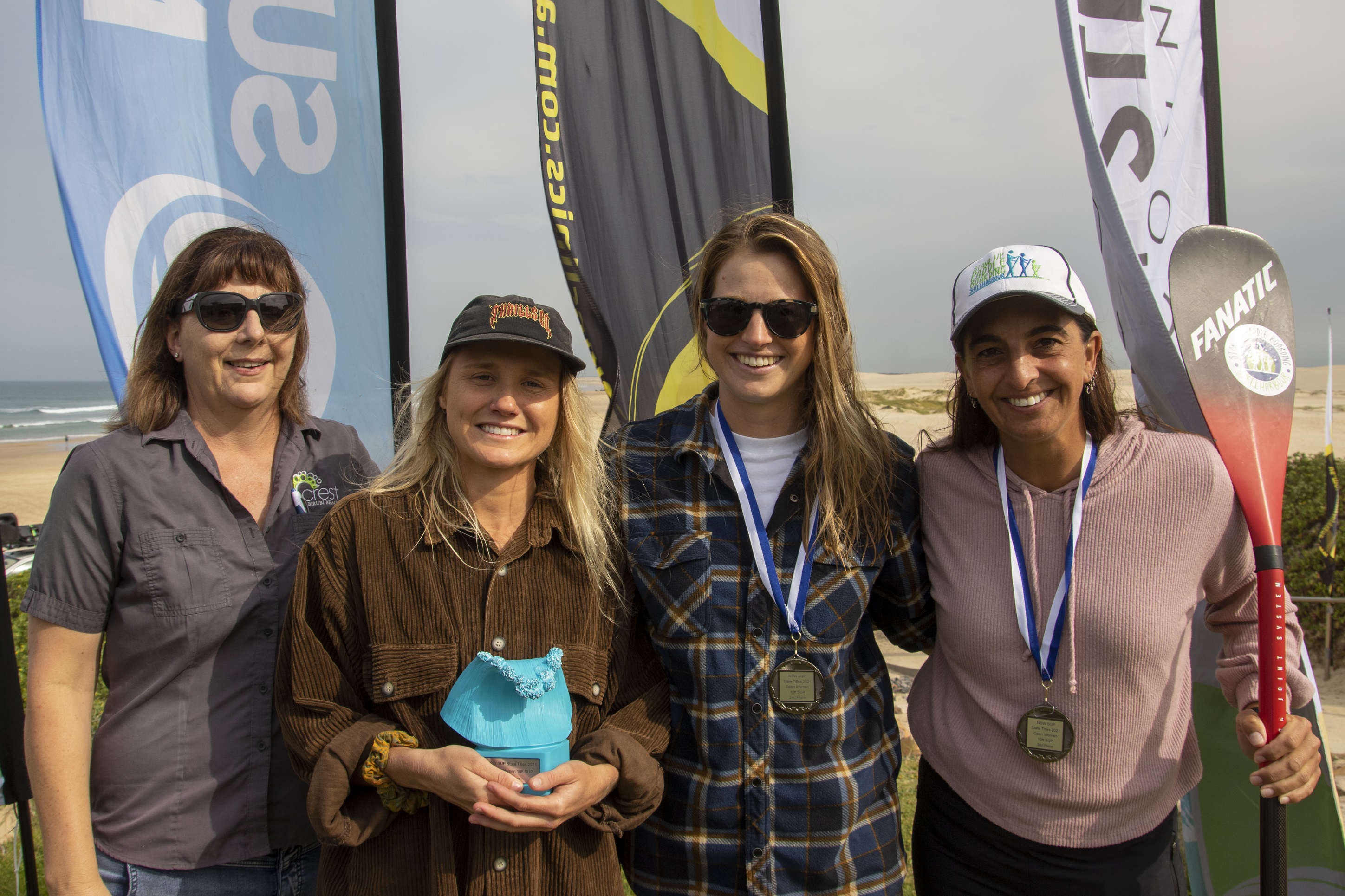 Over 40 Women SUP
Rebecca Dunning
Simone Scott
Kerry Davenport
Madeline Rayner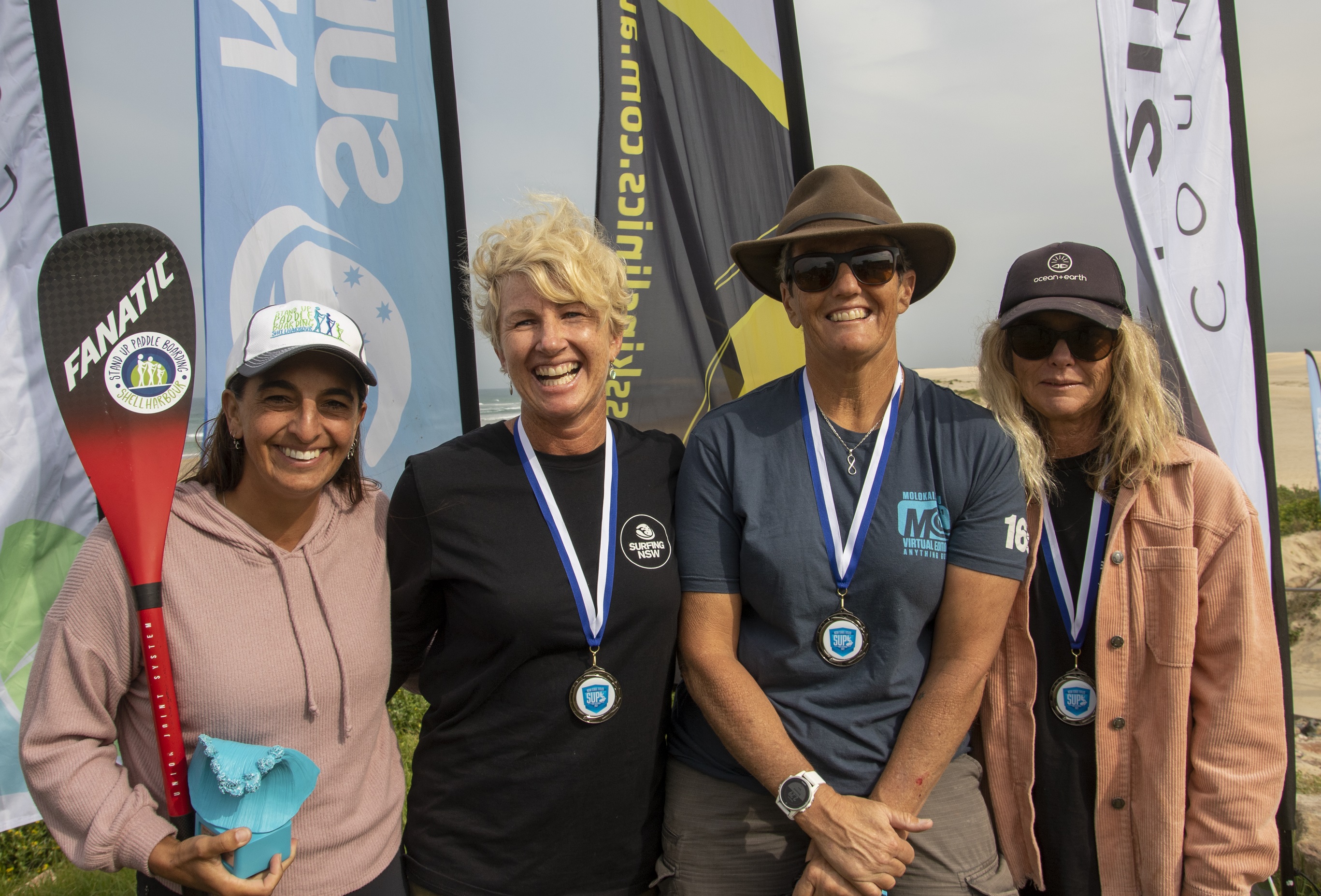 Over 60 Men SUP
WIlliam Ballard
Phil Baggs
2021 NSW SUP State Titles - Some Action shots
Photographs by Josh Brown/Surfing NSW