May 9 - 15, 2021: Issue 493

Pittwater's Mother Nature: 2021 Mother's Day Tribute To The Mother Of Us All
Osprey Nest At Palm Beach
Thursday May 6, 2021: per EagleCAM
I received as message about a pair of Sea-Eagles nesting on a crane at Palm Beach Sydney. What to do? I suspected they may have been Ospreys (though that still would have been a problem). They were inspected by a NPWS Ranger and indeed were Ospreys. Great news though. The Crane company will leave then there for the breeding period. Good news all around. Photo courtesy Eagle Cam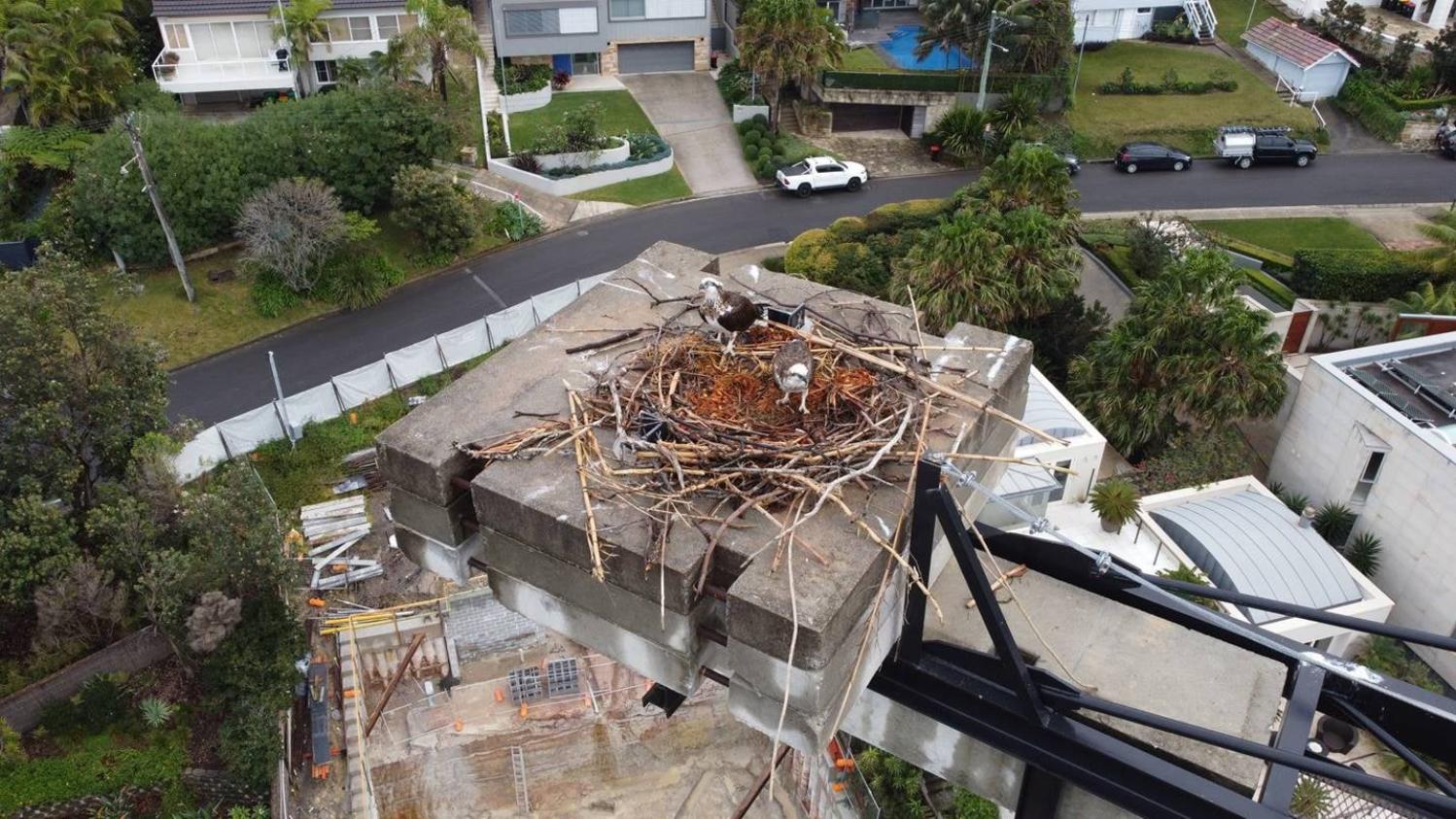 Pittwater Natural Heritage Association's (PNHA) Pittwater Nature #5
now on our website: http://pnha.org.au/.../2021/04/Issue-5-Pittwater-Nature.pdf
What's inside: Trad (Wandering Jew) biocontrol smut is becoming established in Trad in Ingleside Chase Reserve, where it was released last October. Gary rears a Common Crow butterfly from an egg, Lynleigh Greig tells us what happens to native animals taken into care, young Powerful Owl in Katandra Reserve, the secret to Bill Nicholson's longevity, Plateau Park and the Cryptostylis orchid wasp, and lots more. Let us know what you think about Pittwater Nature.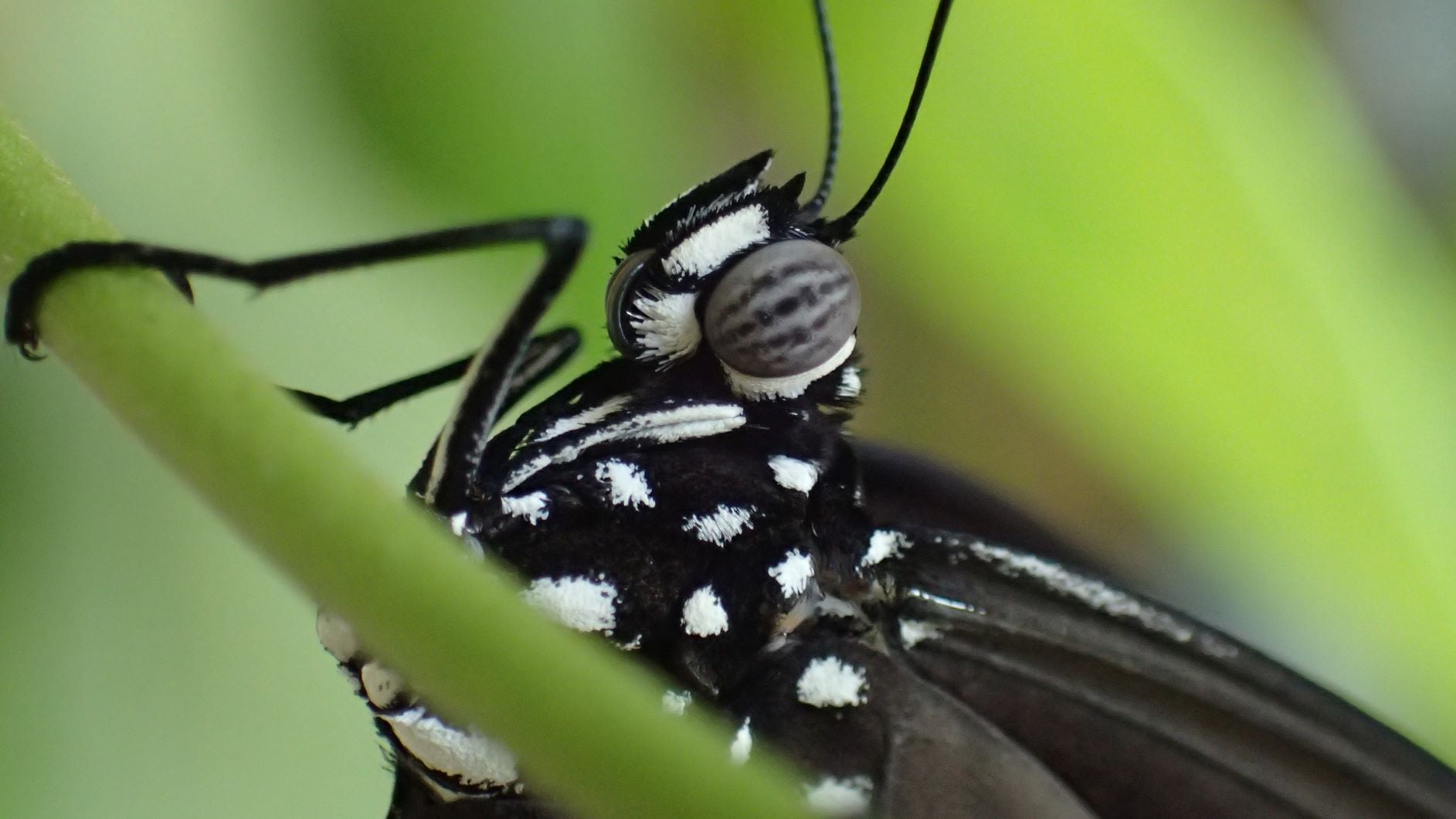 Common Crow Butterfly Euploea core. Photo: Gary Harris

Newport Community Garden Autumn Harvest
Still harvesting some produce as we prep the beds for winter. Newport Community Garden is Newport residents creating sustainable gardens in public spaces; strengthening community, improving health, reconnecting with nature.
We meet every Saturday from 10am till about midday at Woolcott Reserve, Newport.
Everyone is welcome!!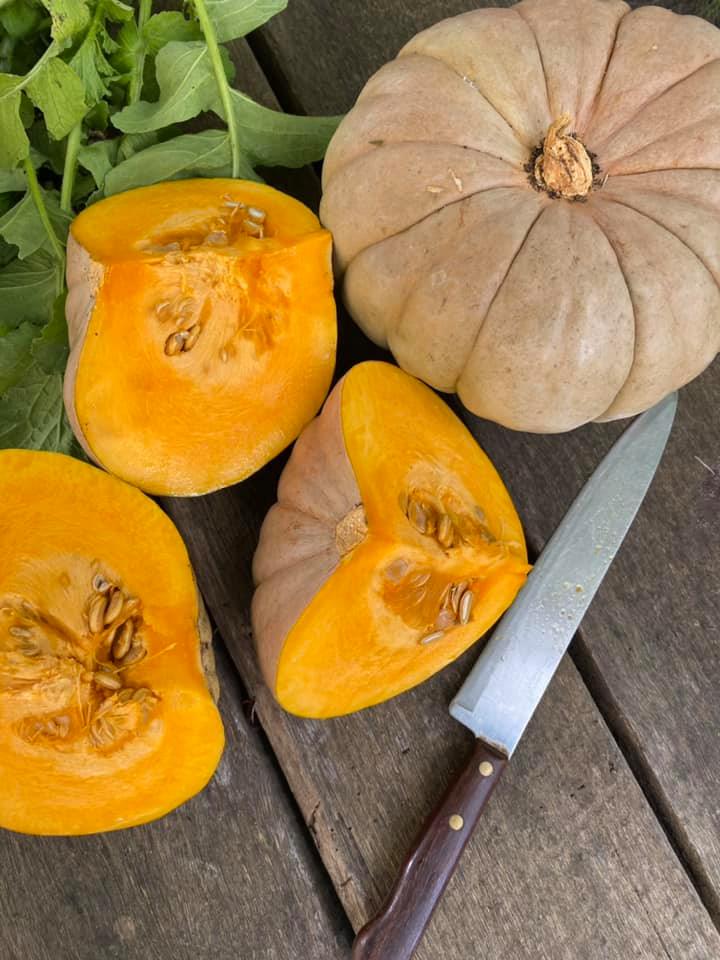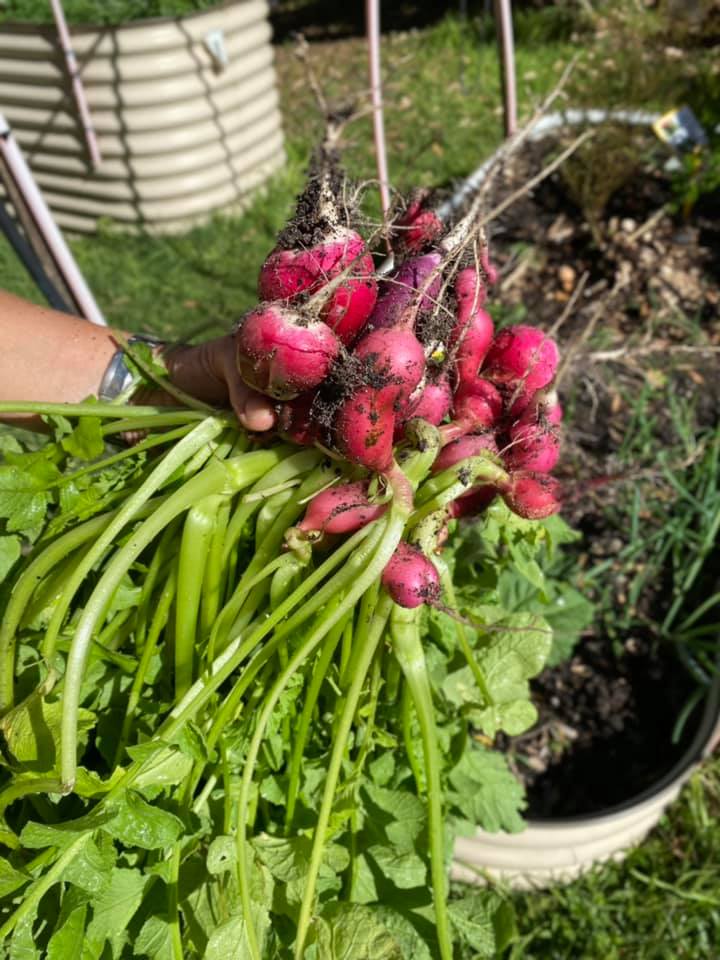 North Turimetta
photo by Joe Mills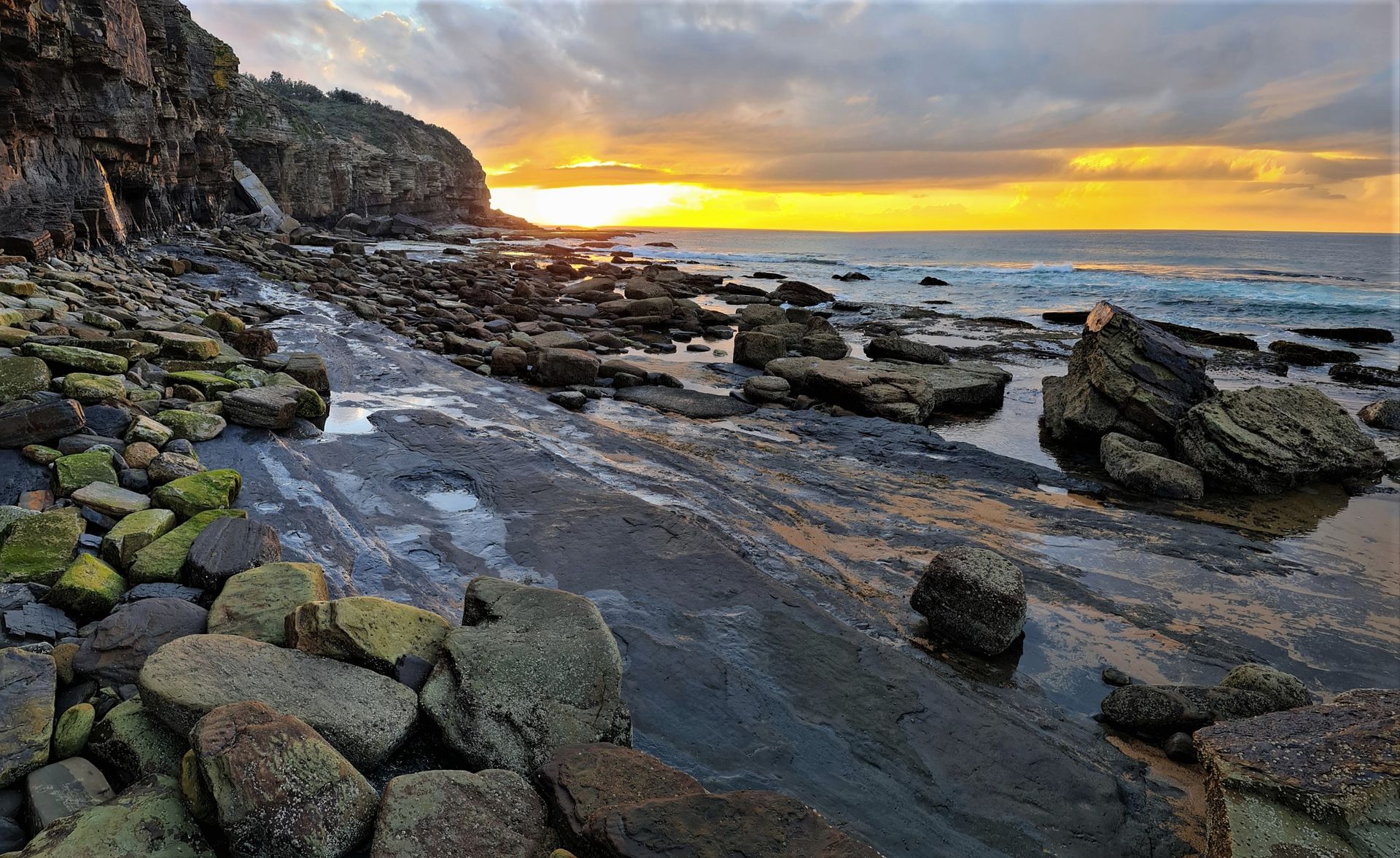 Bottlebrush trunk - Avalon Parade, Avalon Beach: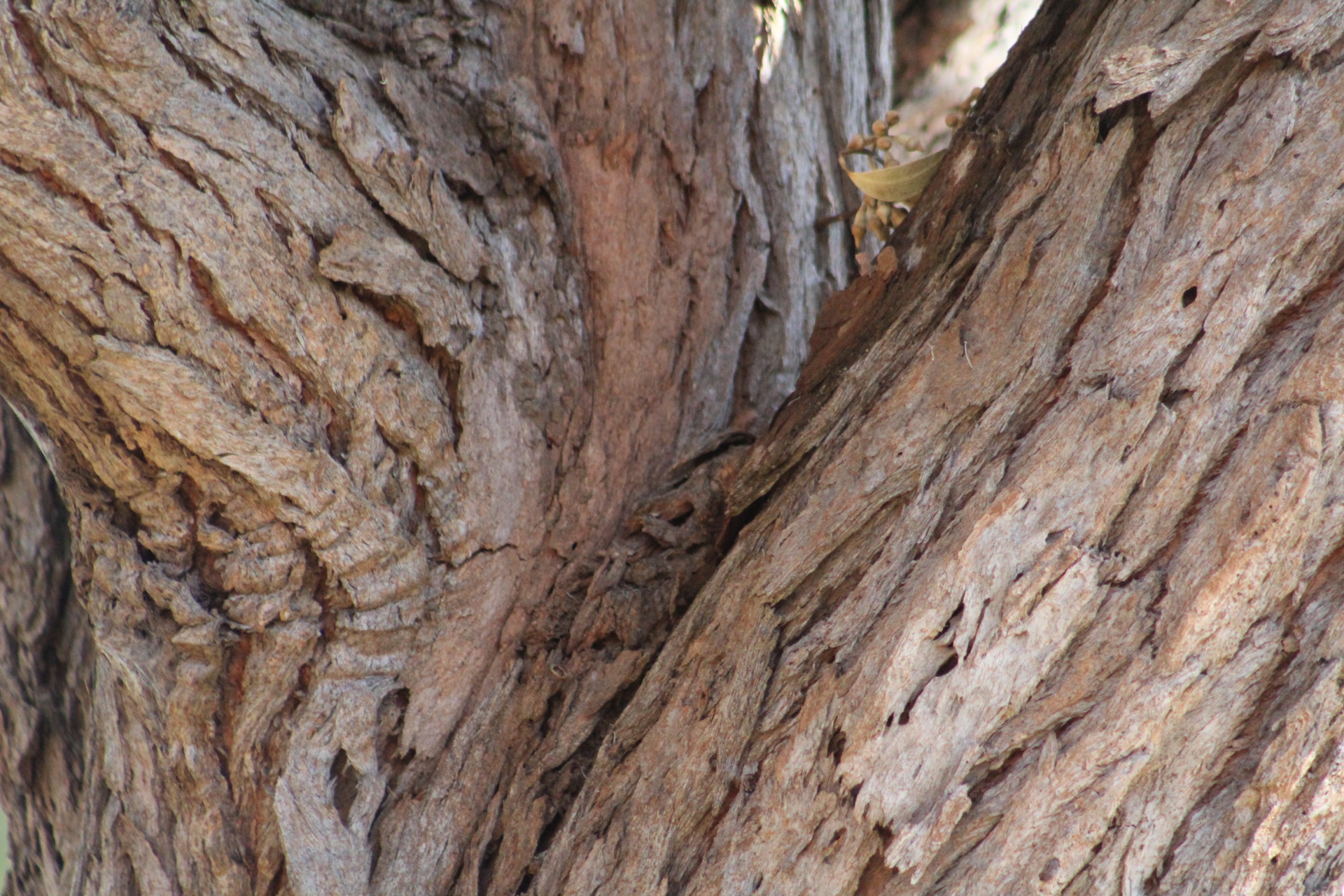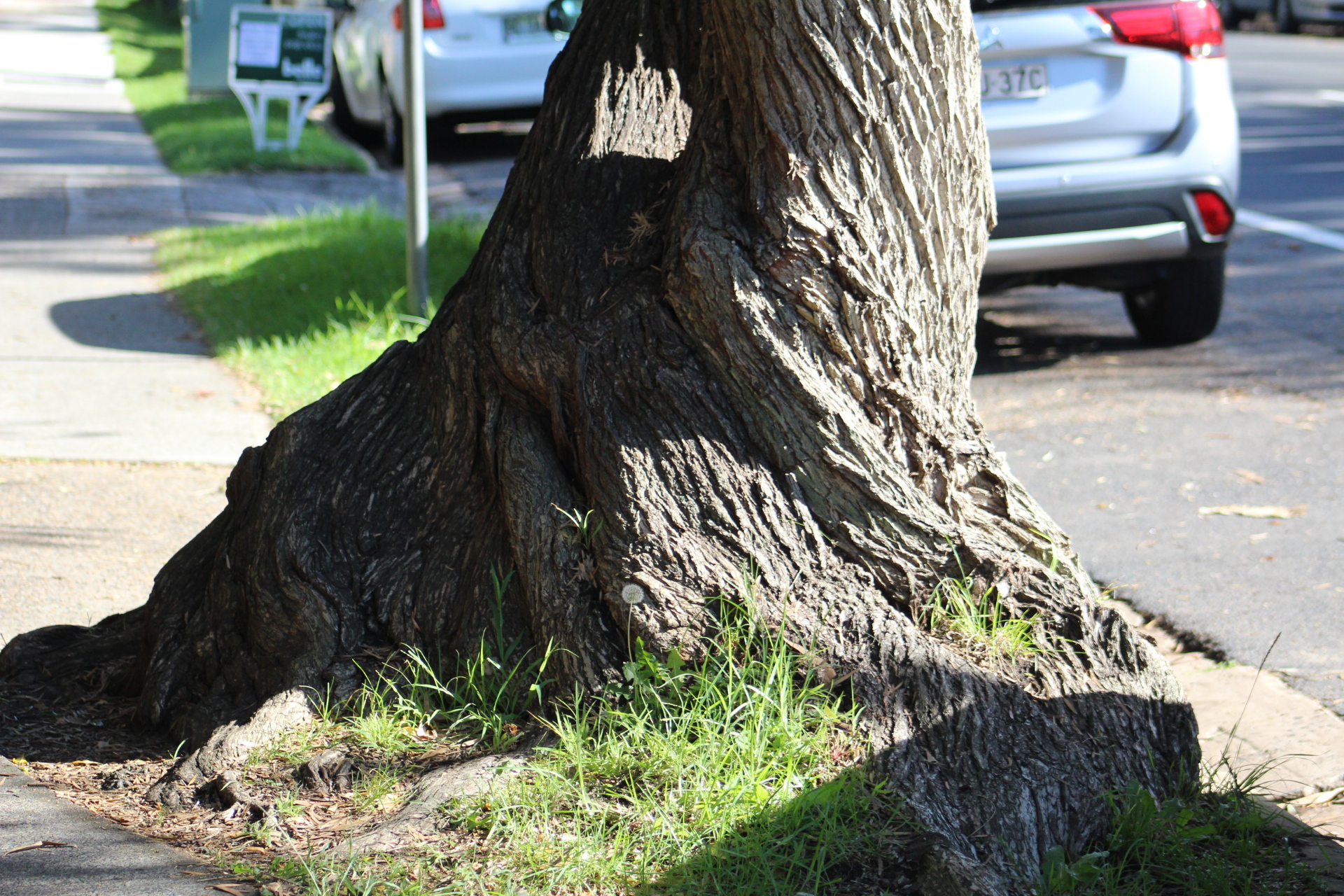 photos by A J Guesdon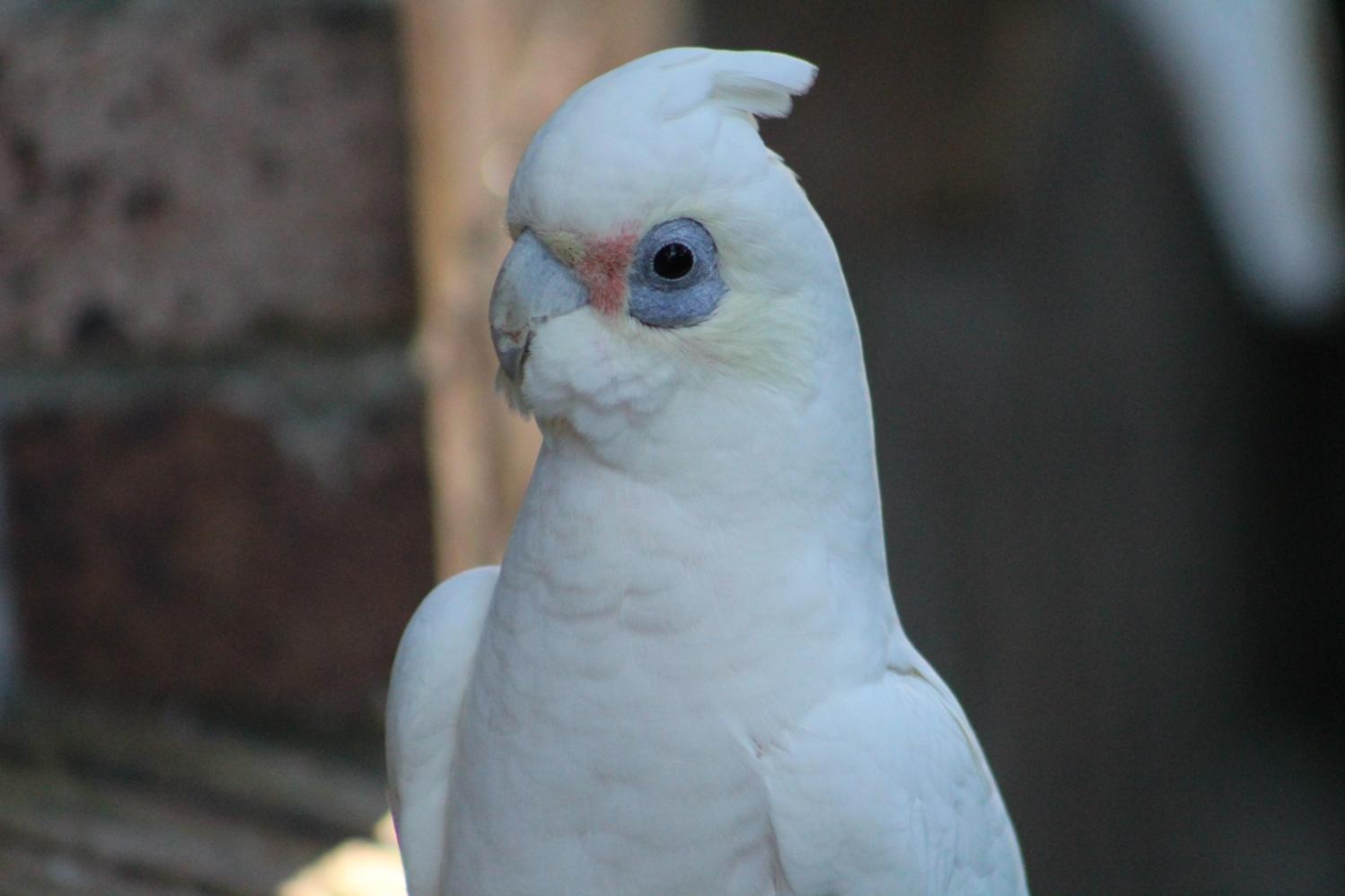 Little Corella - Careel Bay, May 8, 2021. photo by A J Guesdon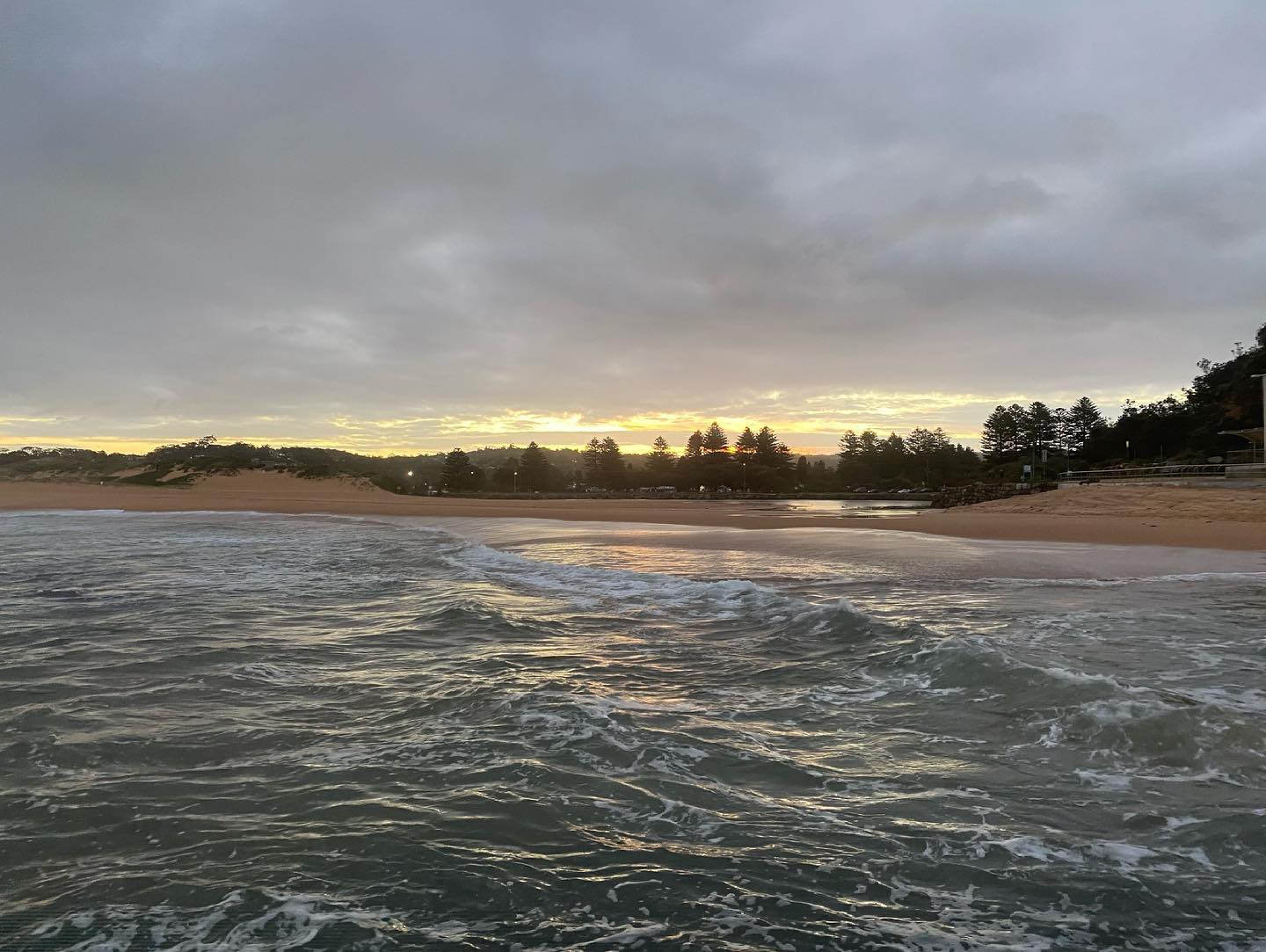 North Narrabeen view back to the Lagoon, late afternoon, May 7th, 2021. Photo by Selena Griffith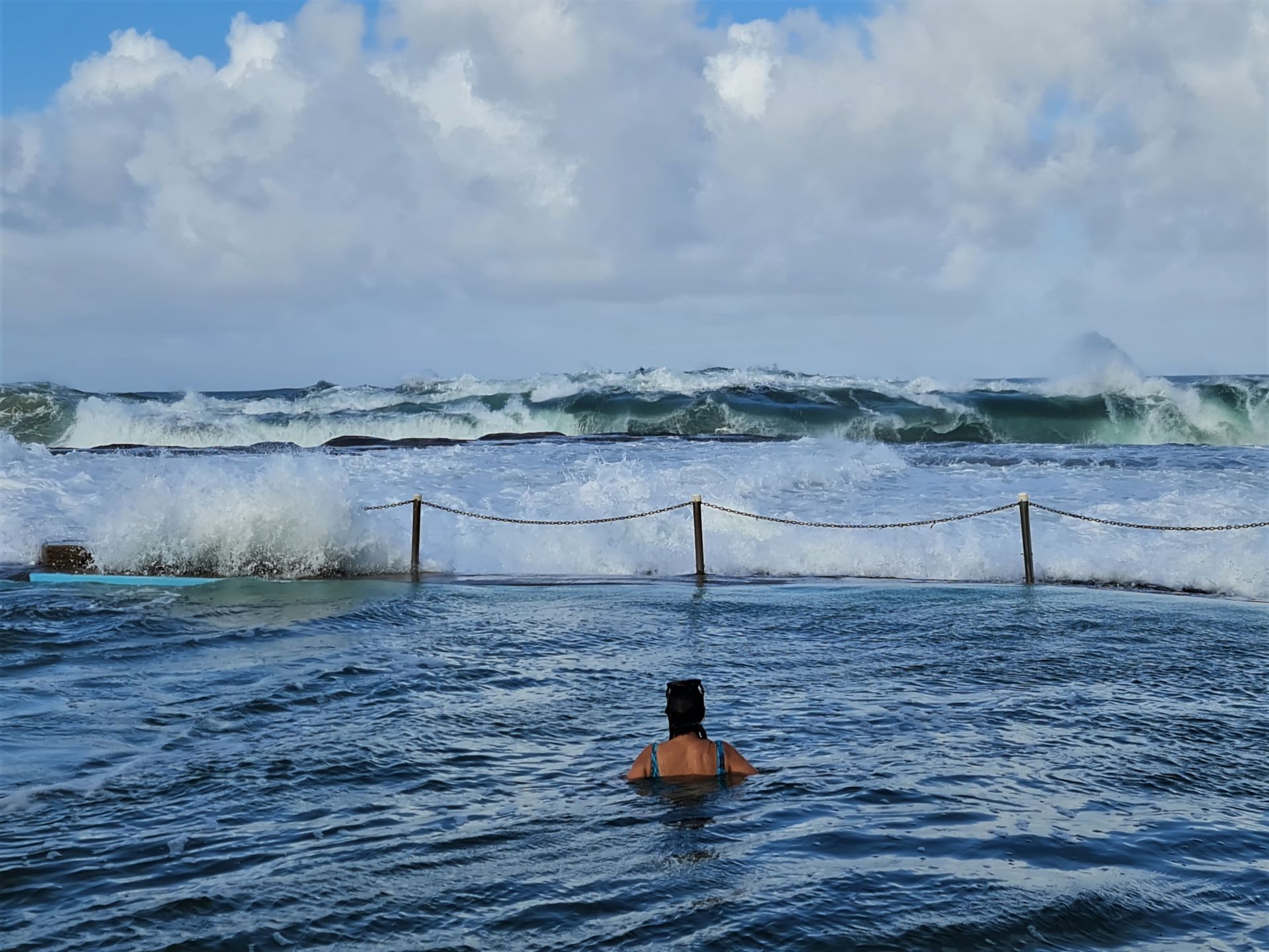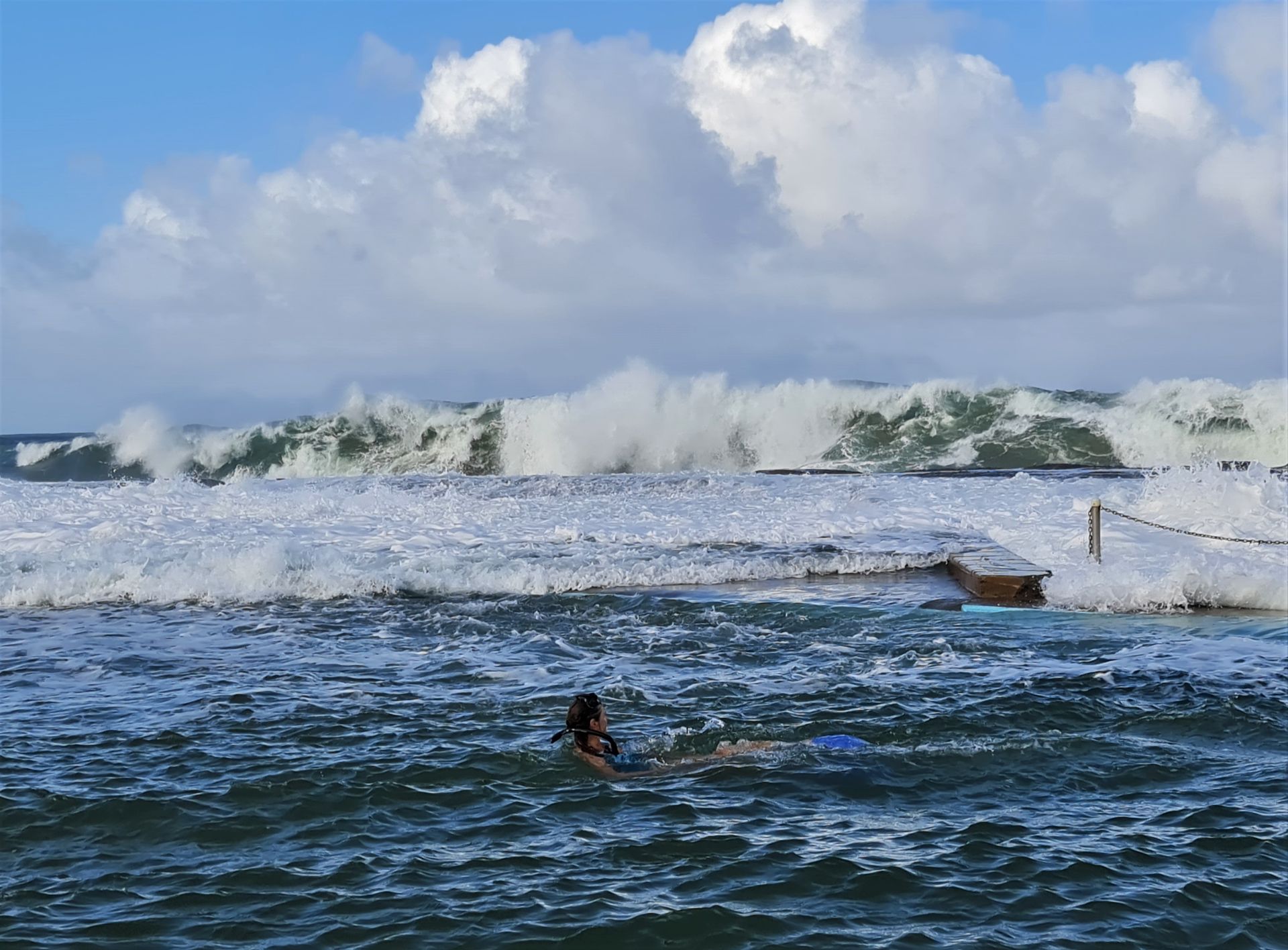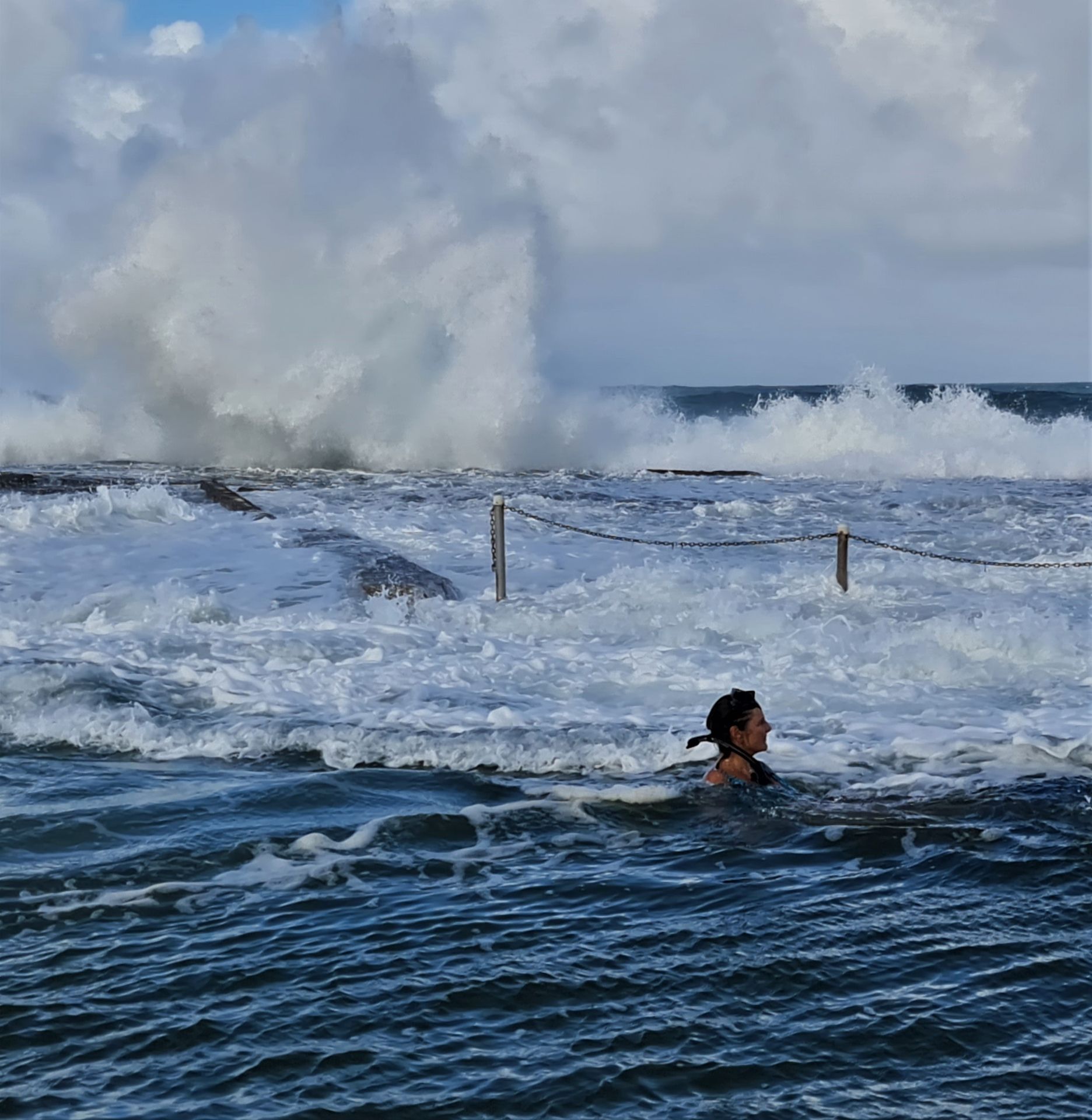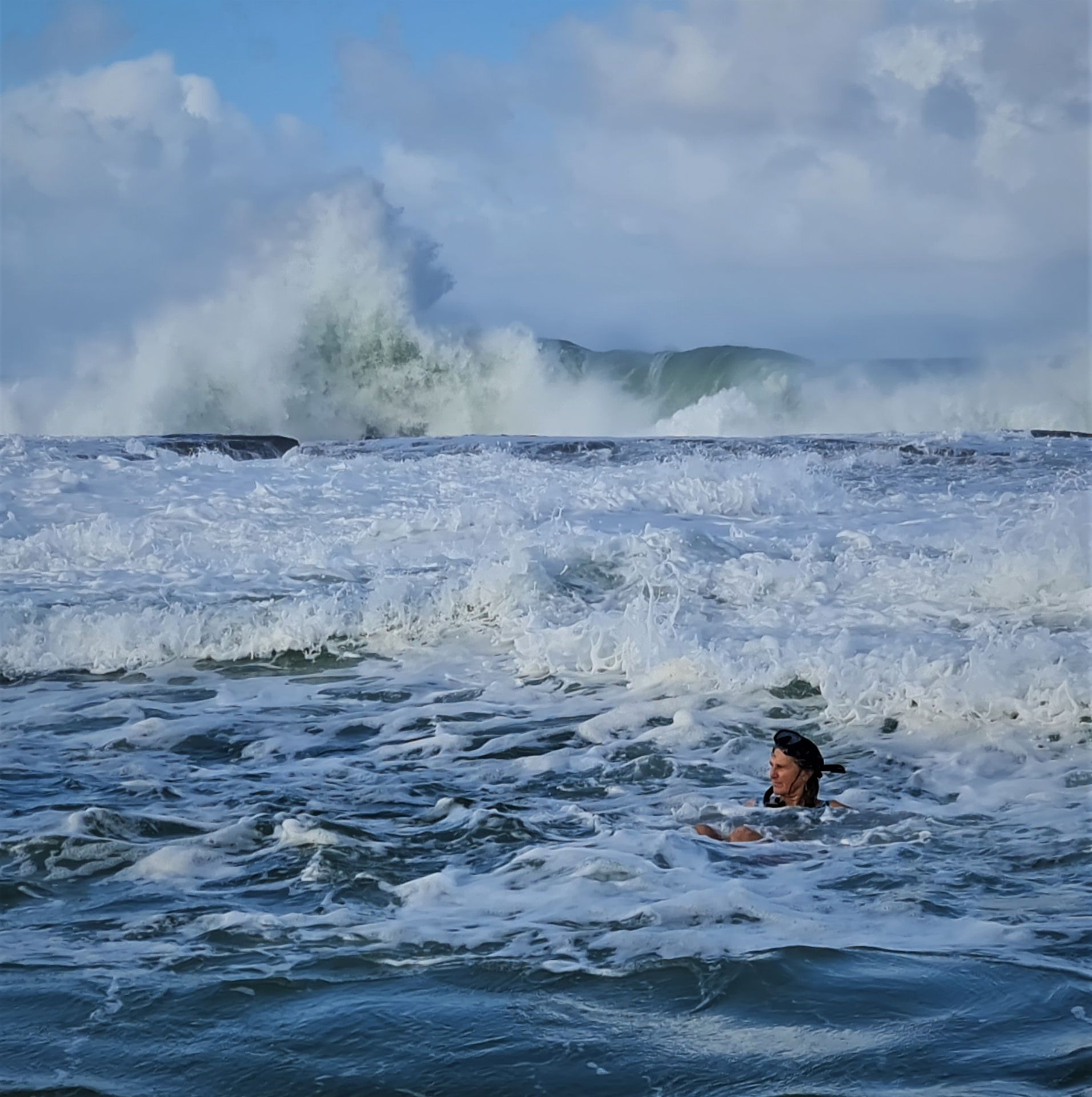 North Narrabeen Rockpool swimmer in storm swell, morning of May 7th, 2021 - photos by Joe Mills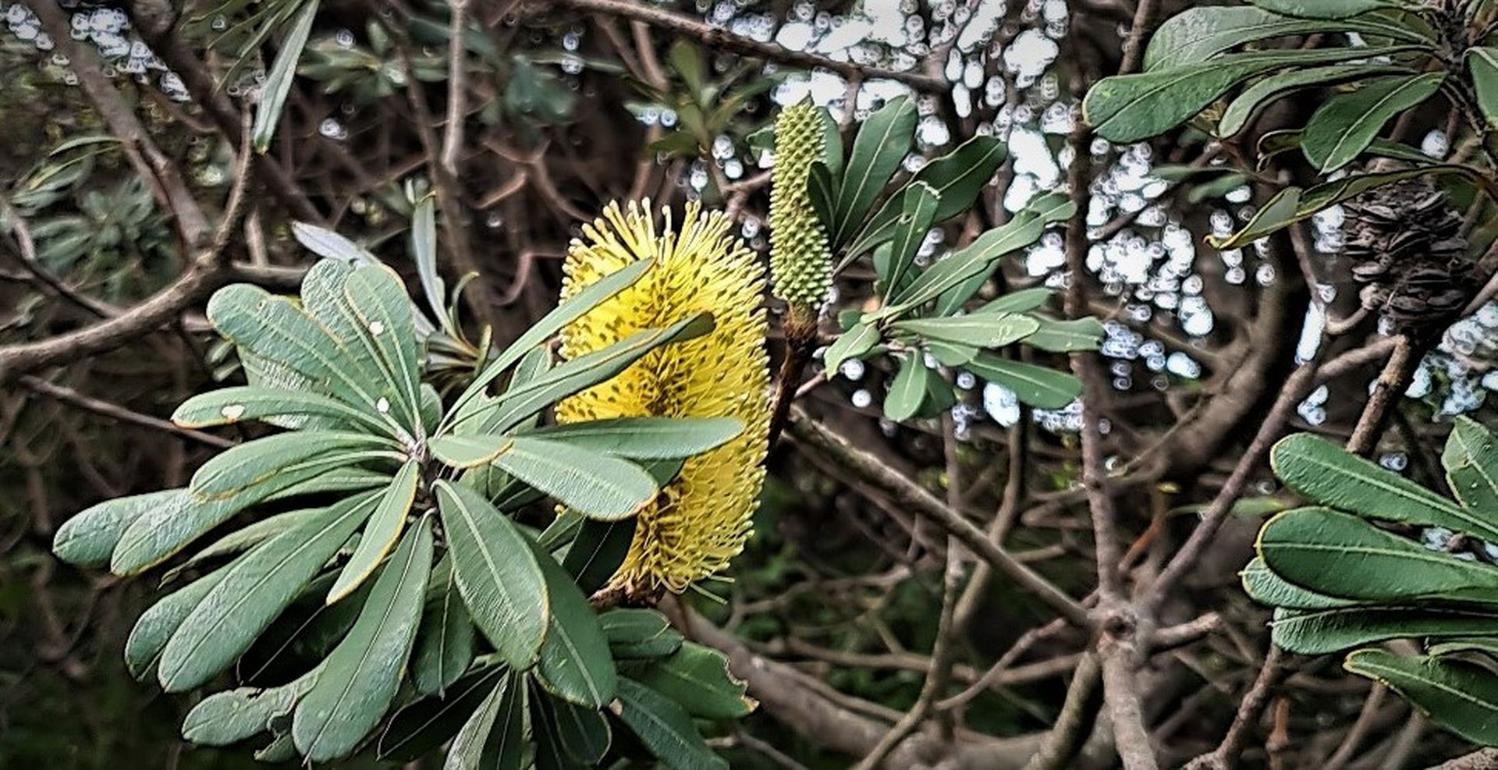 Banksia integrifolia, commonly known as coastal banksia, North Narrabeen Headland, May 7th, 2021. Photo by Joe Mills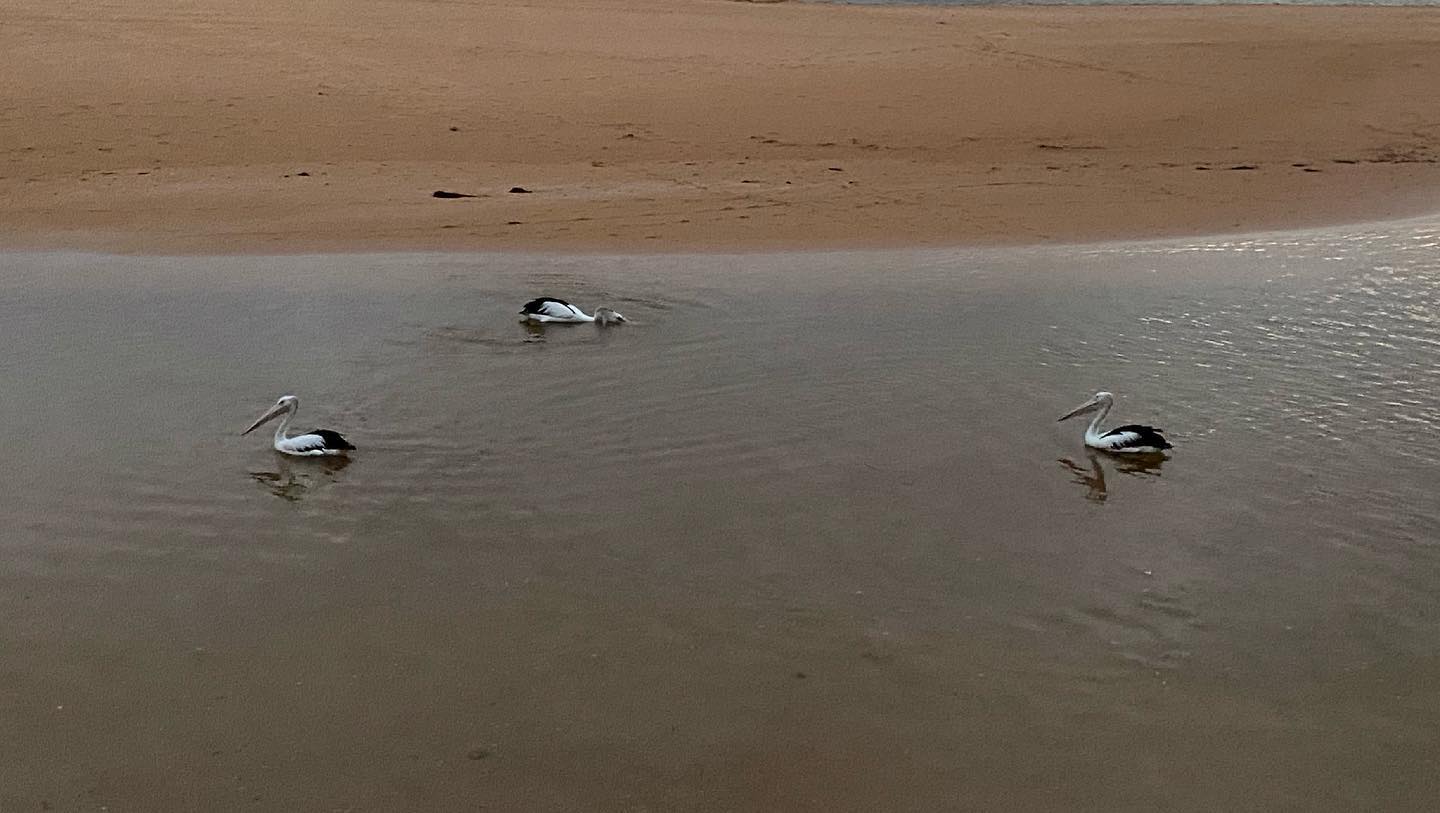 Watching Pelicans fish in Narrabeen Lagoon mouth, May 7th, 2021. Photo by Selena Griffith.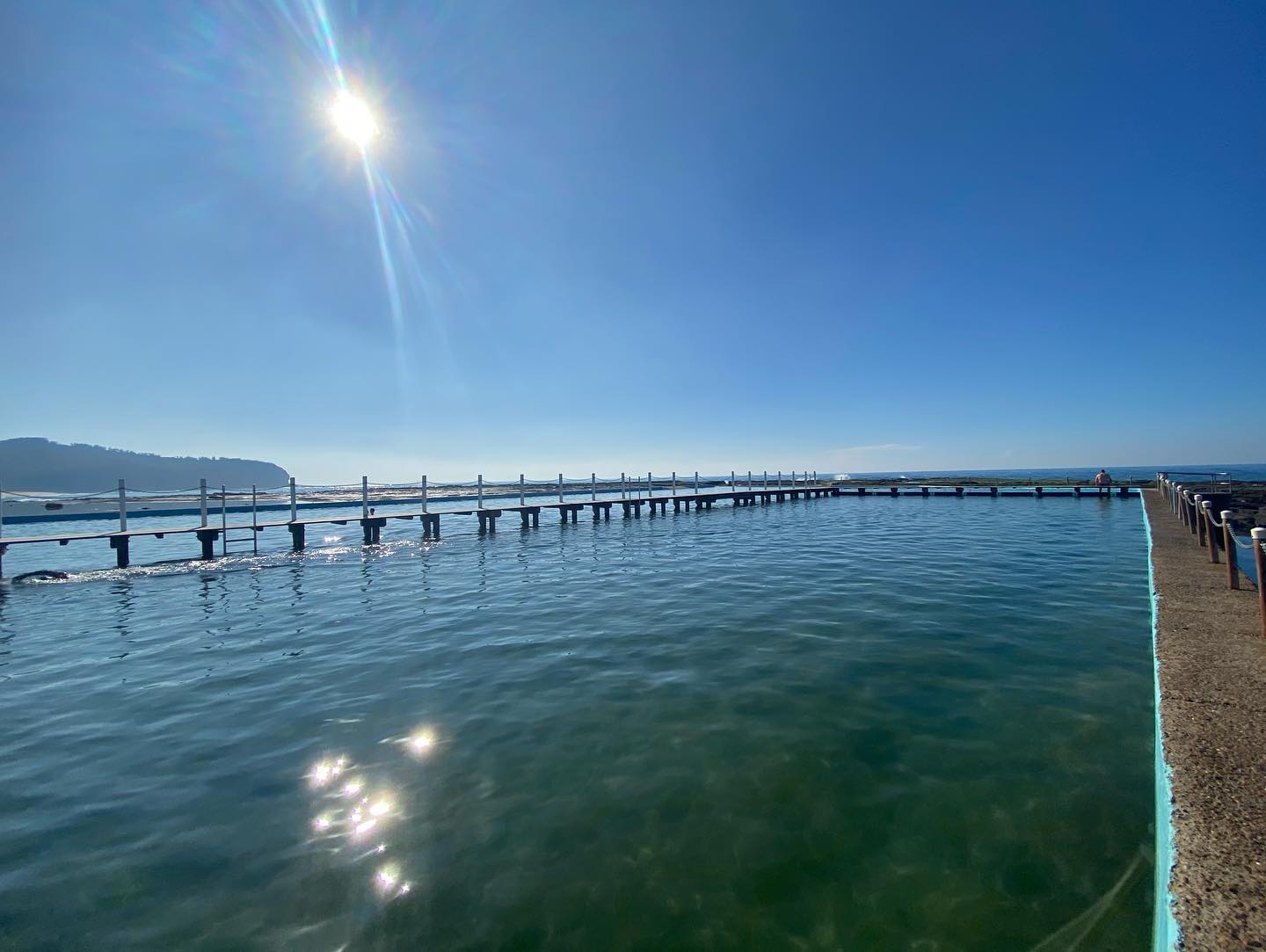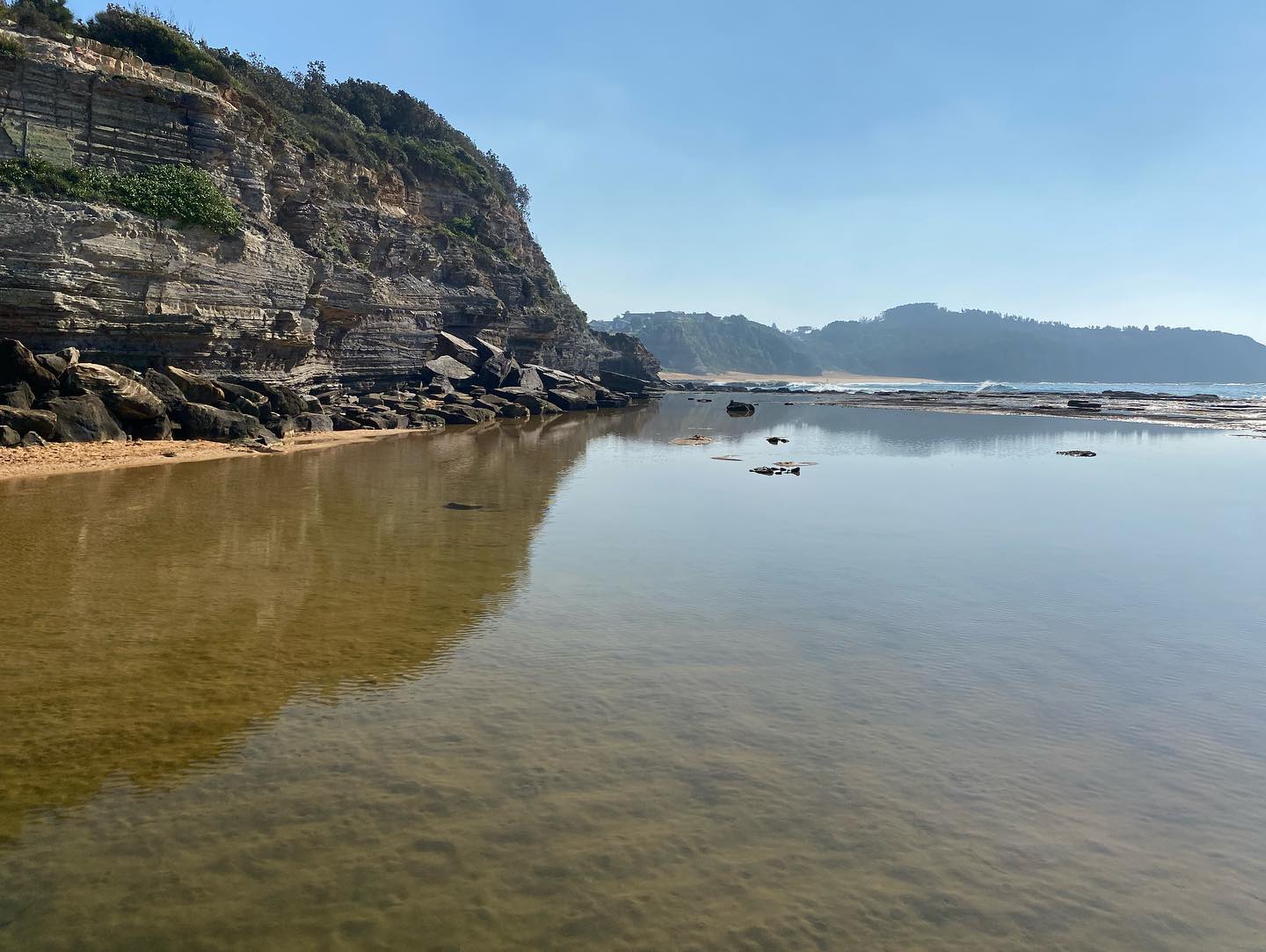 North Narrabeen Rockpool and Turimetta Beach view during Hazrad Reduction haze, May 3rd, 2021. Photos by Selena Griffith
Kookaburra eating insects (?) from Pittwater spotted gum tree bole
photos by A J Guesdon