October 20 - 26, 2019: Issue 425
2019 Tradies Surfmasters and H2coco #surfsupcleanup light up Elouera Beach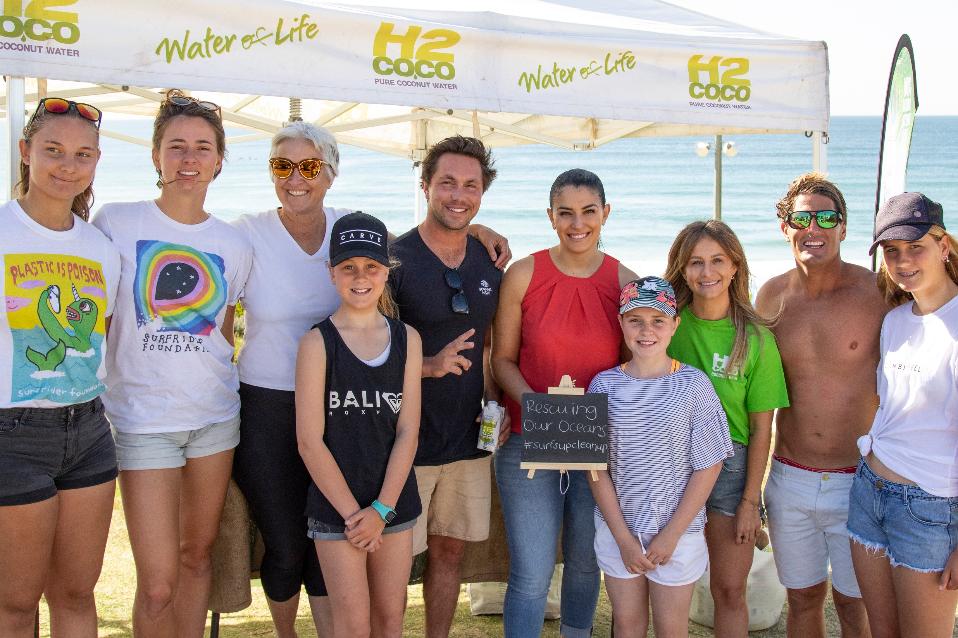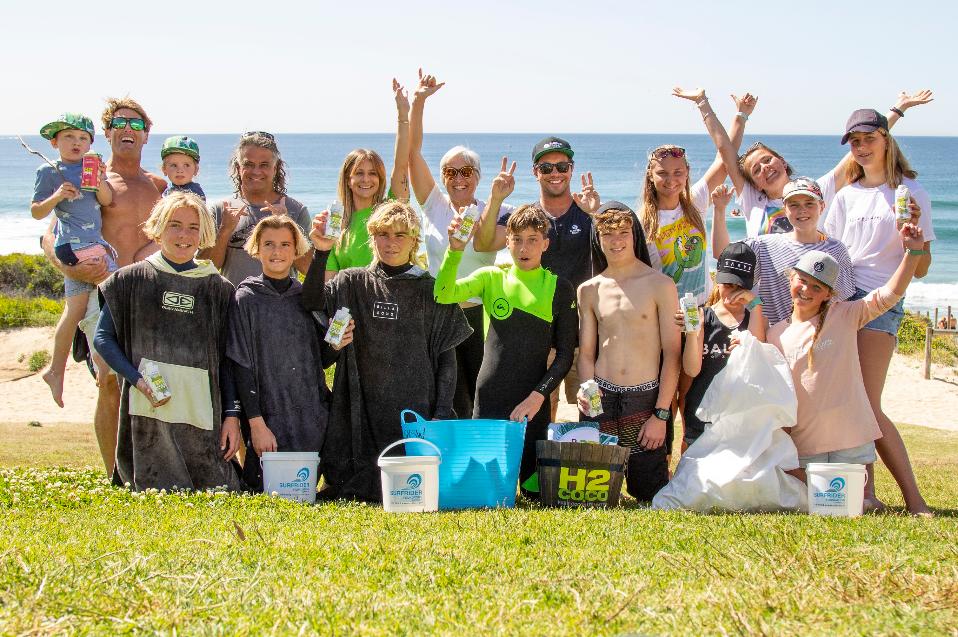 ELOUERA BEACH, CRONULLA
Saturday, October 19, 2019
by Surfing NSW
The 2019 Tradies Surfmasters and H2coco Beach Clean Up campaign #surfsupcleanup shared a successful day today with all participants being greeted with picturesque two-foot waves and balmy 28-degree weather.
Paul Snow (Merewether) made his journey to southern Sydney worthwhile, taking out the Over-35 and Over-40 Men's division. Snow put on a clinic over the duration of the competition consistently posting giant scores for critical turns. Snow's performance hit its peak in the Over-40 Men's semi-finals when he posted a massive 16.17 two-wave heat total that was made up of two excellent scoring waves.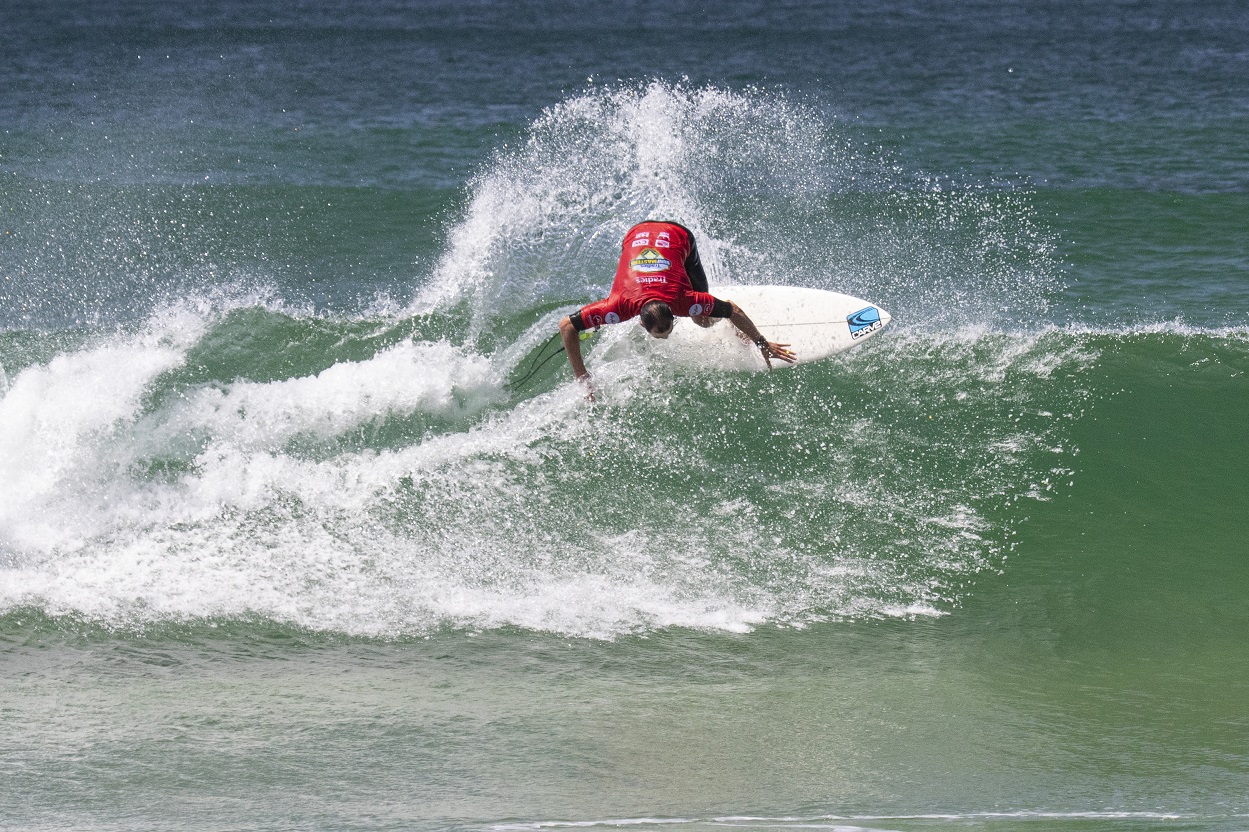 Paul Snow. Photo by James Robinson / Surfing NSW

Former Australian Champion and Cronulla stalwart Glenn Pringle (Cronulla) ensured a title would remain on local turf, taking out the Over-50 Men's division. Pringle shone in the final, posting a respectable 14.10 two-wave total for a variety of giant swooping turns.
Bruce Flint (Kiama) claimed the Over-60 Men's division performing a handful of decent turns on the high-tide shorebreak. In the relatively low scoring affair, Flint was able to gain the upperhand against local Wayne Tyte (Cronulla) by a meager 0.3 margin.
Belinda Koorey (Manly Vale) felt right at home in the playful Cronulla conditions, taking out the Over 35/40 Women. The northern beaches surfer excelled, especially in her opening heat, post an excellent 8.17 wave score that allowed her to gain the overall edge against local Nichola Turner (Cronulla).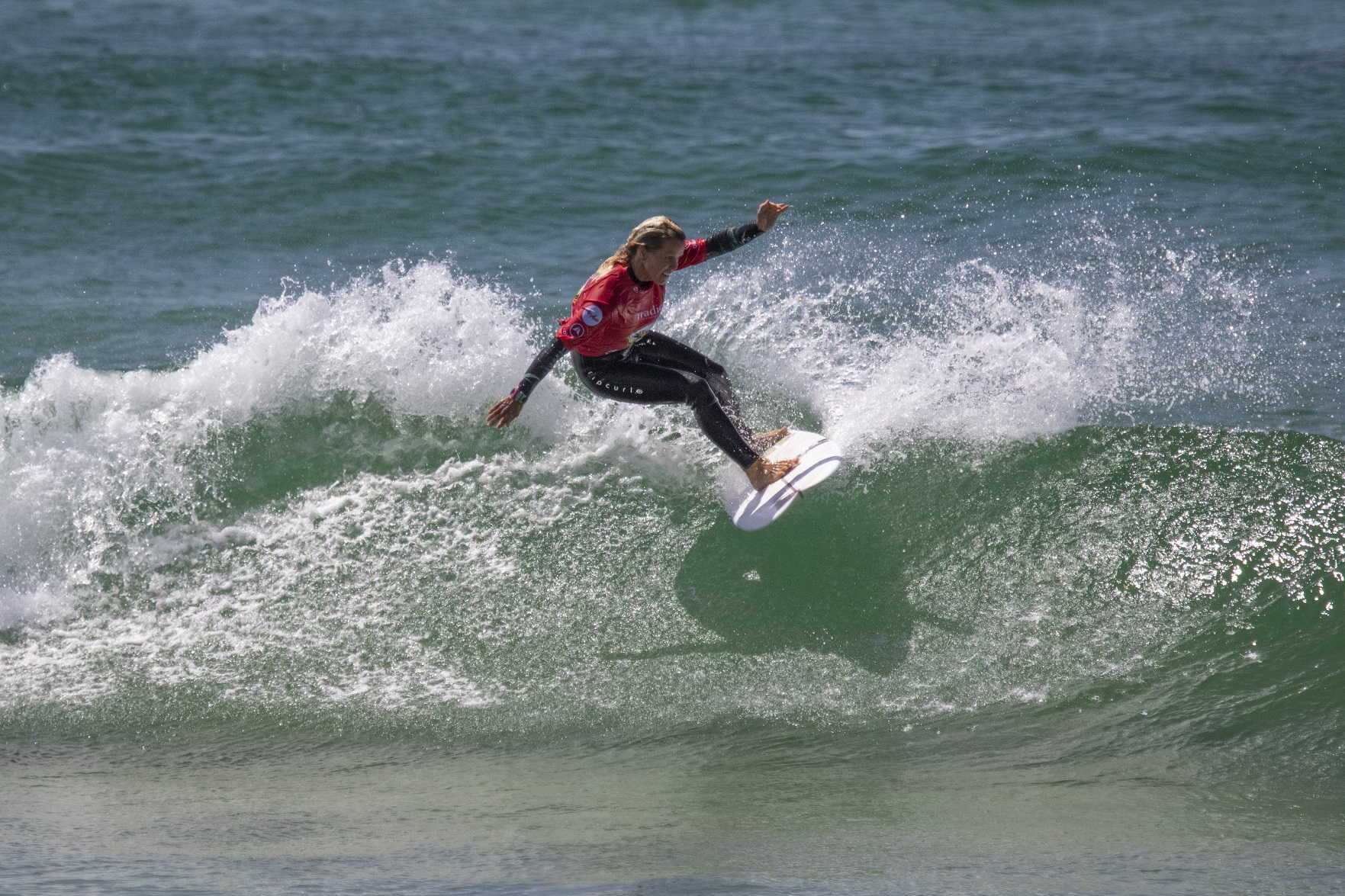 Belinda Koorey. Photo by James Robinson / Surfing NSW

H2coco and Surfing NSW's Beach Clean Up campaign #surfsupcleanup ran concurrently with the Tradies Surfmasters with over 40 surfers participating in the clean up. The event, which linked in with Surfrider Foundation Australia and Cronulla Christian Surfers saw all participants clean copious amounts of rubbish from the sand and surrounding area of Elouera Beach.
Staff and surfers working and competing in the 2019 Tradies Surfmasters participated in the Beach Clean Up and organisers called on the community to also get involved. All participants received clean-up bags supplied by Surfrider Foundation Australia.
H2coco brand ambassador and Bondi Lifeguard Anthony 'Harries' Carroll also played host for the beach clean up and participated in the event. Carroll showed moments of brilliance in the heat but was unfortunately eliminated in the semi-finals while holding a decent 14.10 two-wave heat total.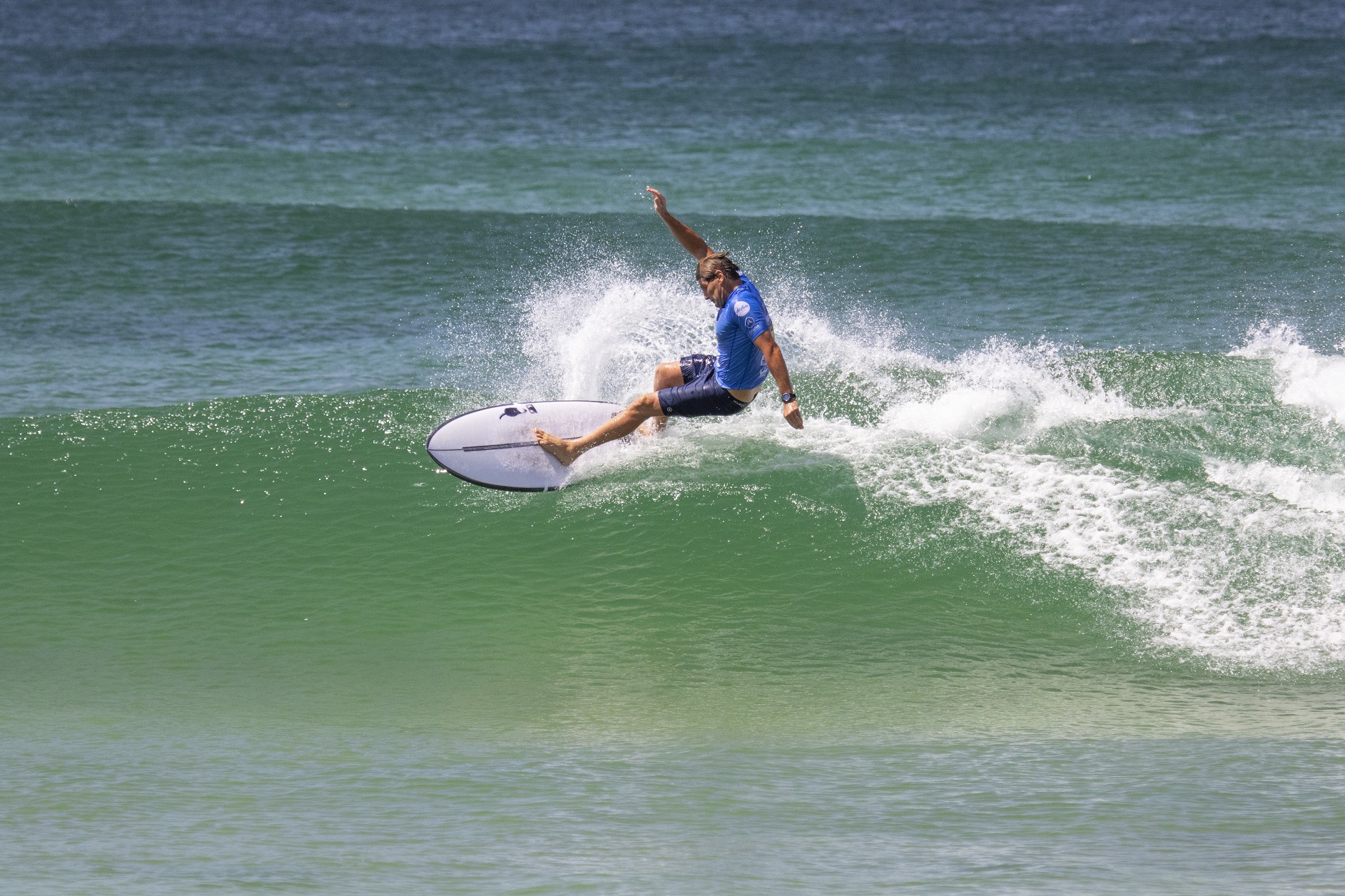 Bondi Lifeguard Anthony 'Harries' Carroll. Photo by James Robinson / Surfing NSW

The 2019 Tradies Surfmasters is proudly supported by Tradies, Sutherland Shire Council, H2coco, Carve, Volkswagen Commercial Vehicles, Storage King and Surfing NSW.
Results
Over 35 Men
1 - Paul Snow (Merewether)
2 - Ricky Marshall (Cronulla)
3 - Matt Whyte (Cronulla)
4 - Kieran White (Newport)
Over 40 Men
1 - Paul Snow (Merewether)
2 - Kieran White (Newport)
3 - Ian Spencer (Cronulla)
4 - Kevin Rhodes (Balgownie)
Over 50 Men
1 - Glenn Pringle (Cronulla)
2 - Mark Tickle (Newport)
3 - Michael Hoysted (Fern Bay)
4 - Brett Daintry (Cronulla)
Over 60 Men
1 - Bruce Flint (Kiama)
2 - Wayne Tyte (Cronulla)
3 - Wayne Roach (Merimbula)
4 - Kevin Hall (Sylvania)
Over 35/40 Women
1 - Belinda Koorey (Manly Vale)
2 - Nichola Turner (Cronulla)
3 - Akemi O'Leary (Cronulla)
4 - Samantha Oakes (Carlton)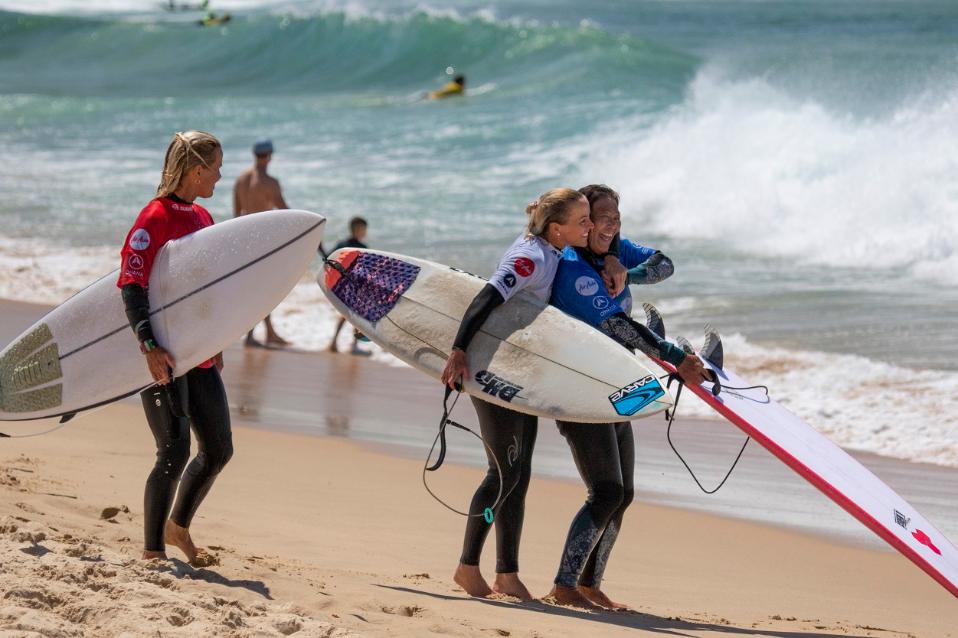 Photo by James Robinson / Surfing NSW