September 15 - 21, 2019: Issue 421
2019 Pittwater Community Service Award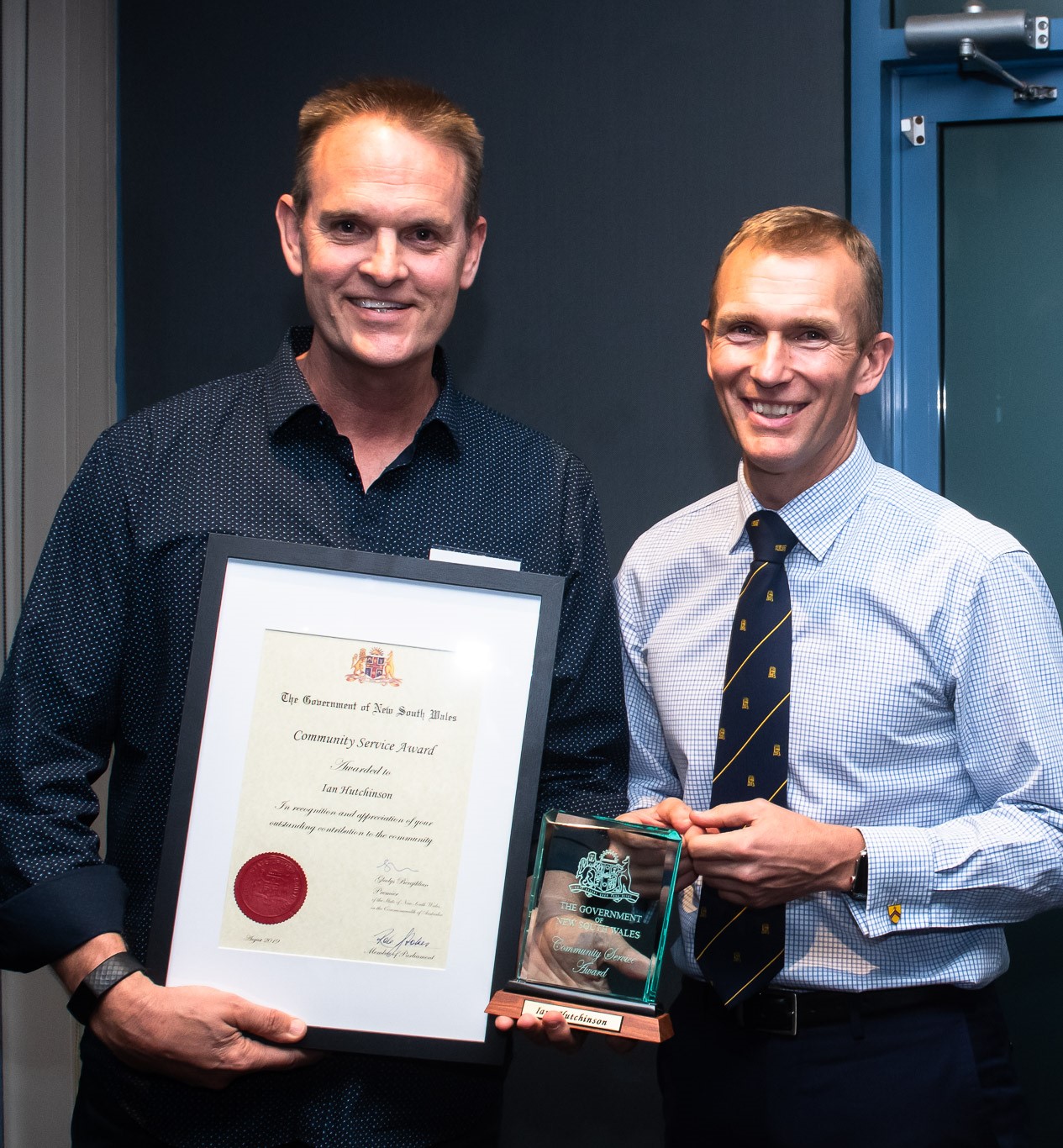 Ian Hutchinson with MP for Pittwater, The Hon. Rob Stokes.

Photo: by Michael Mannington, Volunteer Photography
Member for Pittwater Rob Stokes has announced passionate CPR awareness advocate Ian Hutchinson as the recipient of the Premier's 2019 Pittwater Community Service Award.
Ian suffered a sudden cardiac arrest in 2018 when cycling around Narrabeen Lagoon and the combined effort of passers-by and paramedics was required to help revive him.
Following his frightening ordeal, during which he was technically dead for several minutes, Ian has embarked on a growing campaign to raise awareness about CPR and encourage local residents and community groups to learn the life-saving skill.
"Ian has turned his frightening experience into a positive and powerful message for others," Rob Stokes said on Thursday September 12th.
"Not content with simply telling his story, Ian has set about actively encouraging local community groups to promote CPR awareness and learn the life-saving skill.
"Ian's key message is very clear – even a small amount of CPR knowledge can help save a life.
"The methods Ian deploys, including short humorous videos, are a little outside the square – but they're incredibly effective because his messages cut through.
"It's effectively a reverse domino effect – the more people who learn CPR the more people who can assist in sudden cardiac arrest situations.
"Ian's determination and outlook is inspiring and this award is an important way to acknowledge the positive impacts he's having throughout our community," Rob Stokes said.
Further information on Ian's campaign, and access to his instructional videos, is available at
www.cprfriendly.org