January 13 - 19, 2019: Issue 389

2019 International Year Of Indigenous Languages: United Nations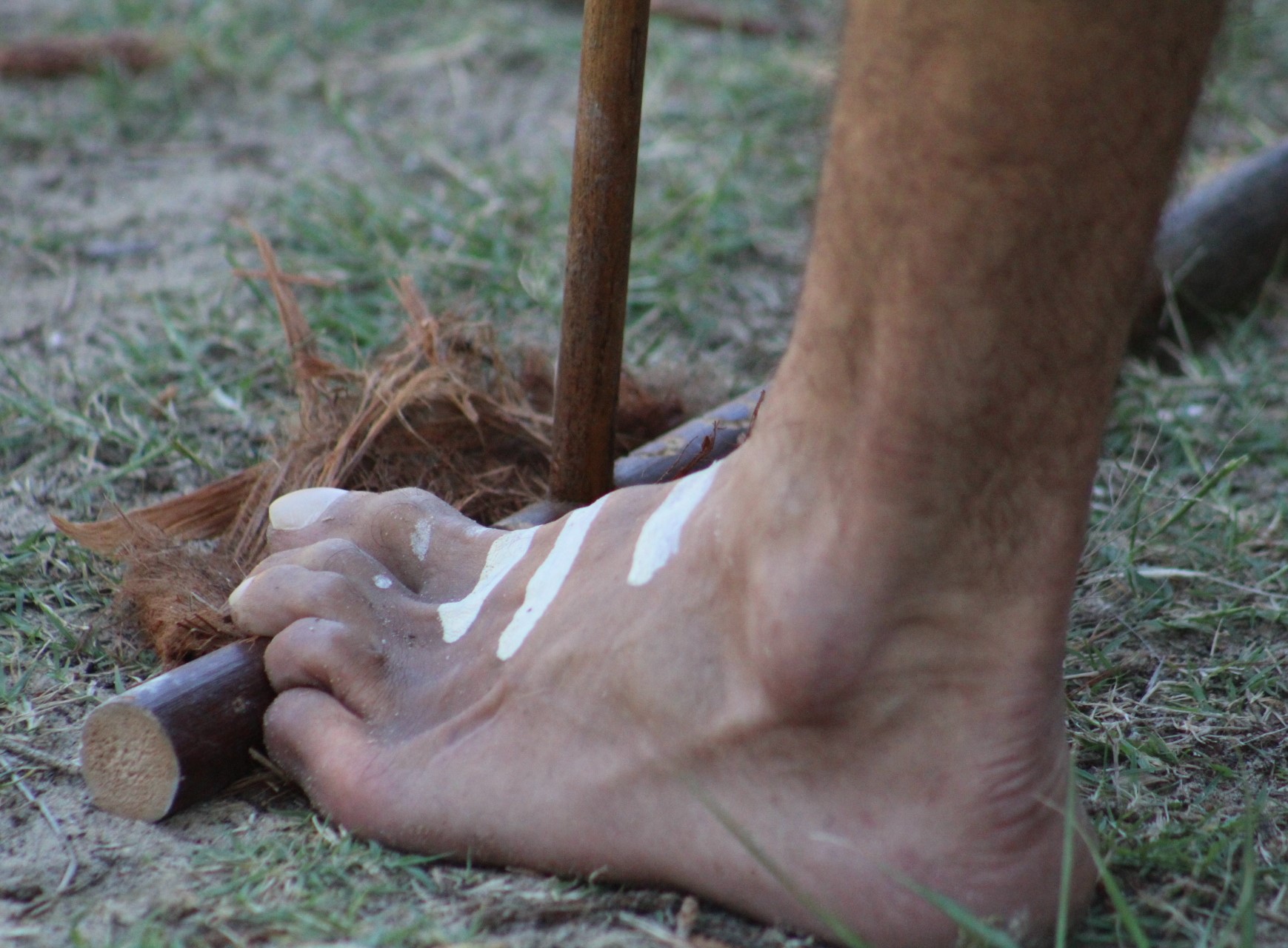 The United Nations General Assembly has declared 2019 the International Year of Indigenous Languages (IY2019) to raise awareness of the crucial role languages play in people's daily lives.
IY2019 is an opportunity to continue raising awareness and taking further actions to improve preservation and promotion of Australia's Aboriginal and Torres Strait Islander languages.
IYIL2019 will promote indigenous languages in these five key areas
Increasing understanding, reconciliation and international cooperation.

Creation of favourable conditions for knowledge-sharing and dissemination of good practices with regards to indigenous languages.

Integration of indigenous languages into standard setting.

Empowerment through capacity building.

Growth and development through elaboration of new knowledge.
It is through language that we communicate with the world, define our identity, express our history and culture, learn, defend our human rights and participate in all aspects of society, to name but a few. Through language, people preserve their community's history, customs and traditions, memory, unique modes of thinking, meaning and expression. They also use it to construct their future.
Language is pivotal in the areas of human rights protection, good governance, peace building, reconciliation, and sustainable development.
Year To Focus On Indigenous Languages
January 4th, 2019: Australian Government

The United Nations (UN) has declared 2019 the International Year of Indigenous Languages (IY2019) to raise awareness about the crucial role of languages.
Australia's Aboriginal and Torres Strait Islander languages are some of the most endangered in the world. Only around 120 are still spoken of the estimated original 250 languages and, of these, approximately 90% are at risk.
IY2019 is an opportunity to focus on revitalising and maintaining Australia's Aboriginal and Torres Strait Islander languages.
The Australian Government is committed to supporting programs and activities that focus on the preservation, promotion and celebration of these languages.
The Government recognises the importance of language for identity, cultural diversity, spirituality, communication, social integration, education and development.
Across Australia a range of programs are in place to support Aboriginal and Torres Strait Islander languages including the Government's Indigenous Languages and Arts (ILA) program. This program currently has a grant opportunity open to applications until 11 February. It supports:
Community led language programs delivered by 22 Indigenous language centres across Australia. The centres deliver essential work to preserve, revive and maintain around 165 Aboriginal and Torres Strait Islander languages.

The development of a National Indigenous Languages Report.

A range of Indigenous language and arts projects assisting Aboriginal and Torres Strait Islander peoples to express, preserve and maintain their cultures through an annual grant opportunity.

Find out more
Indigenous Arts and Languages program
2019 International Year of Indigenous Languages
National Indigenous Languages Report
The latest National Indigenous Languages Report (NILR) will be released in late 2019. It will build our understanding of the benefits and state of Aboriginal and Torres Strait Islander languages across Australia.
Cookaroo Flow At Sydney's Royal Botanic Garden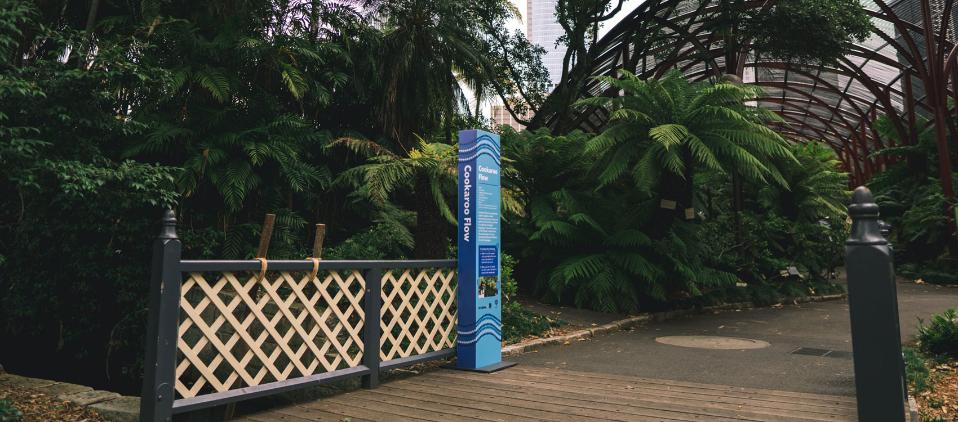 Cookaroo Flow
DECEMBER 1, 2018 - FEBRUARY 28, 2019 At Royal Botanic Garden Sydney
CULTURAL EVENTS
Flow is a participatory, site- and culture-responsive audio installation, created by Sydney-based public artist Allan Giddy, which utilises the natural flow of water to convey the voices of Indigenous children around the world, speaking in their local languages. Recorded and edited into a soundscape, the children's voices are 'released' into the water to flow to the oceans.
While the work is essentially invisible to passersby, the underwater audio can be easily accessed via a poetically simple means—a stick held with one end in the water and the other against the ear.
Flow was conceived and prototyped in January 2018 at Parihaka Pa, Taranaki, Aotearoa New Zealand, with children speaking te reo Māori (Māori language).
Red Room Poetry* have are facilitated the first full public trial of the work, Cookaroo Flow, in the Royal Botanic Garden Sydney from 1 December 2018 to 28 February 2019. The Botanic Garden is located on Gadigal Country, and Cookaroo is the Gadigal name for the area.
The soundscapes for this first installation were created from the voices of First Nations students – from Sydney's South West and the Northern Territory – who took part in Red Room's 'Poetry in First Languages' workshops, created in partnership with Royal Botanic Garden Sydney, Art Gallery of NSW and NASCA, in November 2019.
Following on from Cookaroo Flow, the project will be taken to other Australian locations, and eventually overseas, partnering with local Indigenous writers, storytellers and/or poets in each location to work with local children and create audio in their languages. A Bundjalung iteration in Ballina, NSW and a Barkindji iteration in Menindee, NSW, to be funded by Create NSW, are confirmed so far. The title of each iteration of the work will incorporate the Indigenous name of the location.
As the project progresses, the Indigenous words that flow from children around Australia and overseas will, metaphorically, eventually meet and intermingle in the interconnected oceans of our globe.
Allan Giddy is a public artist born in Aotearoa New Zealand and living and working in Sydney, Australia. Allan's work has been shown widely around the world, including in the Tate Modern, and in the last two decades his sculpture and installation work has expanded into the public domain. Allan often works off-grid, using sustainable energy systems to power works on remote sites. This has led, in recent years, to working with Indigenous communities.
*Red Room Poetry are 'Australia's leading organisation for the creation and commissioning of new poetry by established and emerging poets [and] students'.