September 16 - 22, 2018: Issue 376
2018 Pittwater Community Service Award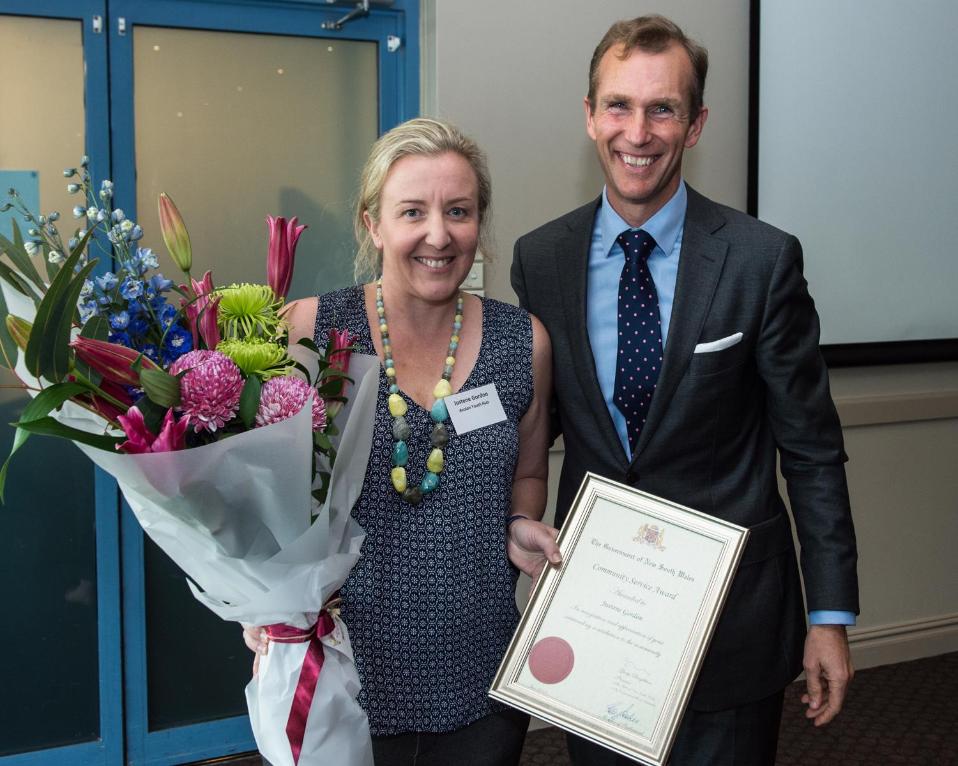 Justene Gordon and The Hon. Rob Stokes, MP for Pittwater - photo by Michael Mannington, Volunteer Photography.
2018 Pittwater Community Service Award
September 12th, 2018
Member for Pittwater Rob Stokes has announced Avalon Youth Hub director Justene Gordon as the recipient of the Premier's 2018 Pittwater Community Service Award.
The award was presented at a reception for Pittwater's community leaders at Mona Vale Golf Club and recognises invaluable service to the Pittwater community.
The Avalon Youth Hub was established earlier this year and provides a broad range of youth support services and agencies in one location.
Justene Gordon is the CEO of the Burdekin Association, the lead agency involved in coordinating the involvement of partnering services, securing government financial assistance and engaging with local youth, schools, parents and community associations.
"Justene is an incredibly passionate advocate for our local youth," Rob Stokes said today.
"The way Justene has been able to help coordinate our local youth support agencies, establish new community networks and start breaking down the barriers surrounding youth mental health is extraordinary.
"We do have serious issues with youth mental health in our community and it requires the holistic and sustained response which Justene is working hard to establish.
"Since its launch the Avalon Youth Hub has already become an integral service in our community and this is a testament to the enormous efforts of Justene and many others.
"We're really fortunate to have people in our community like Justene who are prepared to roll up their sleeves, get involved and be part of an important change.
"I congratulate Justene on this very fitting award, as well as everyone involved in the successful launch of the Avalon Youth Hub," Rob Stokes said.