July 29 - August 4, 2018: Issue 369
2018 CHAMPION OF MACKELLAR AWARD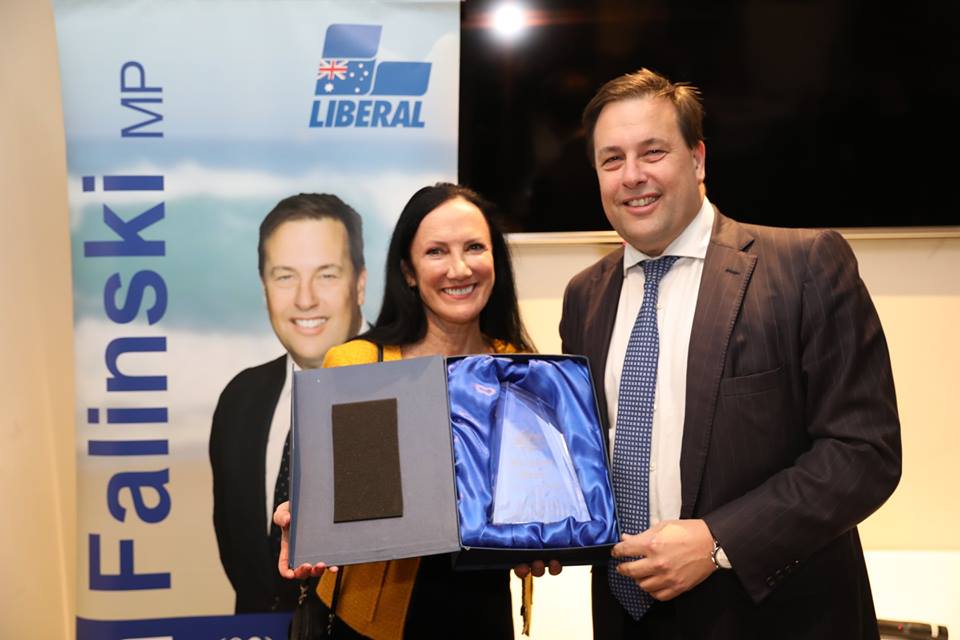 President of the Bayview Church Point Residents' Association, Roberta Conroy, and Member for Mackellar, Jason Falinski
2018 CHAMPION OF MACKELLAR AWARD
July 27, 2018
Member for Mackellar Jason Falinski last night announced the annual Champion of Mackellar to be Margaret Makin from Bayview at the Beach Club Collaroy.
The Champion of Mackellar award was established by Mr Falinski to recognise volunteers and the unsung heroes in the community.
"I started the Champion of Mackellar award last year to recognise the community groups, the sporting champions, the volunteers; the people on the Beaches that think beyond themselves, who help others, and who make this the best place to live.
On the Northern Beaches we have an amazing culture of volunteerism. We're lifters not leaners. We see needs in our community and don't wait for others to fix it, we get involved, volunteer, and help make our community a better place," Mr Falinski said.
Margaret Makin has offered decades of service to the community. From founding the Bayview Church Point Residents' Association and acting as President for many years to being an integral part of the Bayview Baths Heritage nomination. Margaret also founded the Northern Beaches Garden Club and has been a strong advocate for the local environment, being on the Pittwater Council Natural Environment Reference Group for 20 years.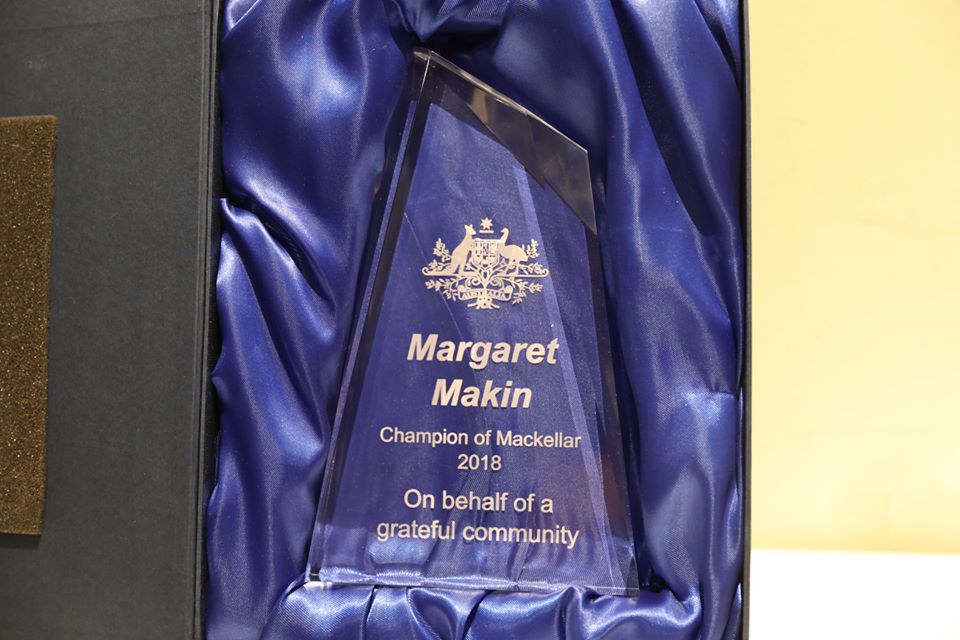 The award was accepted by President of the Bayview Church Point Residents' Association Roberta Conroy on Margaret's behalf.
Mr Falinski also announced the recipients of Local Sporting Champion grants.
Anaia Cruickshank – NSW Touch Football




Bayley Taylor - National Sailing Championships




Henry Whelan – NSW Rugby 7's




Stella Campbell – Cricket NSW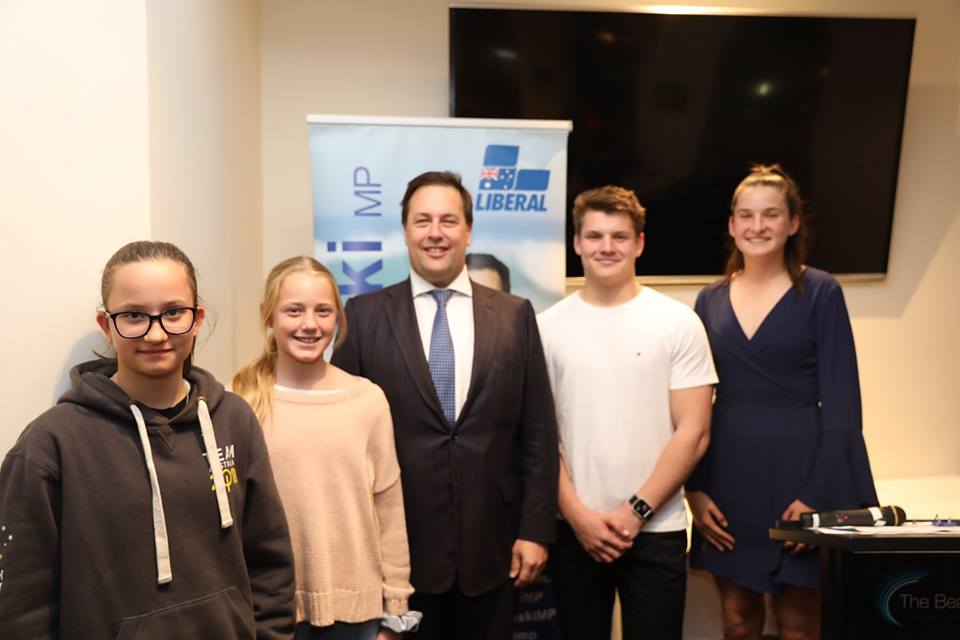 Local Sporting Champion grants recipients

"Each year, under the Turnbull Government's Local Sporting Champion program, I am able to present $500 grants to elite junior sportsmen and women to help them and their family cover the cost of travelling to and competing at sporting events," said Mr Falinski.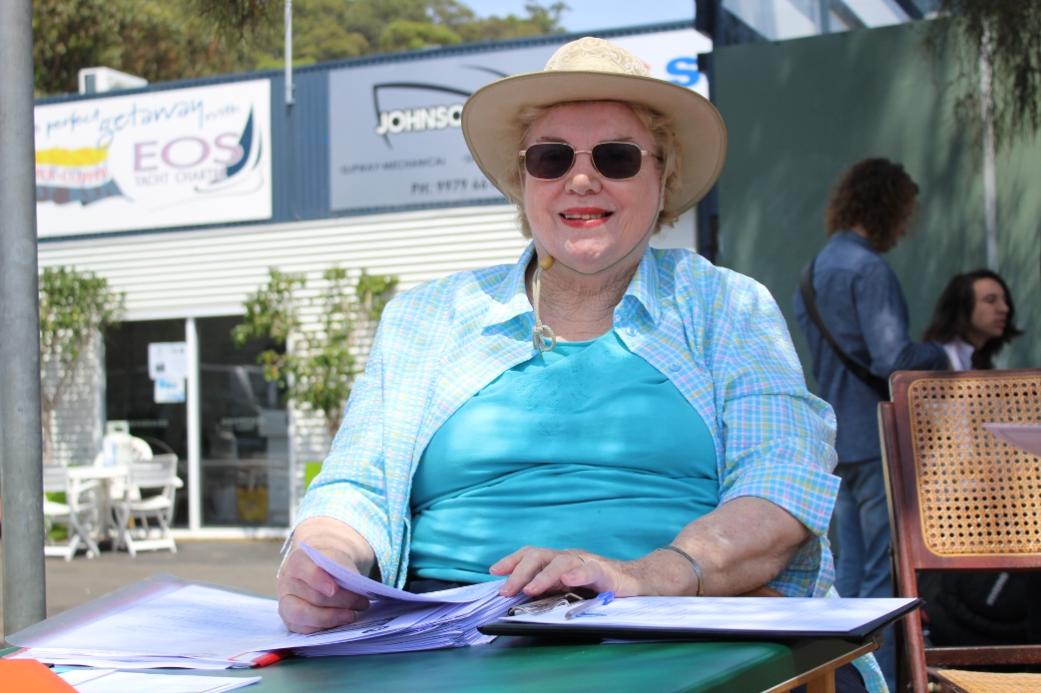 Margaret Makin at Bayview Baths Centenary Celebrations, 2016 - photo by A J Guesdon.