July 30 - August 5, 2017: Issue 323
2017 Pittwater Community Service Award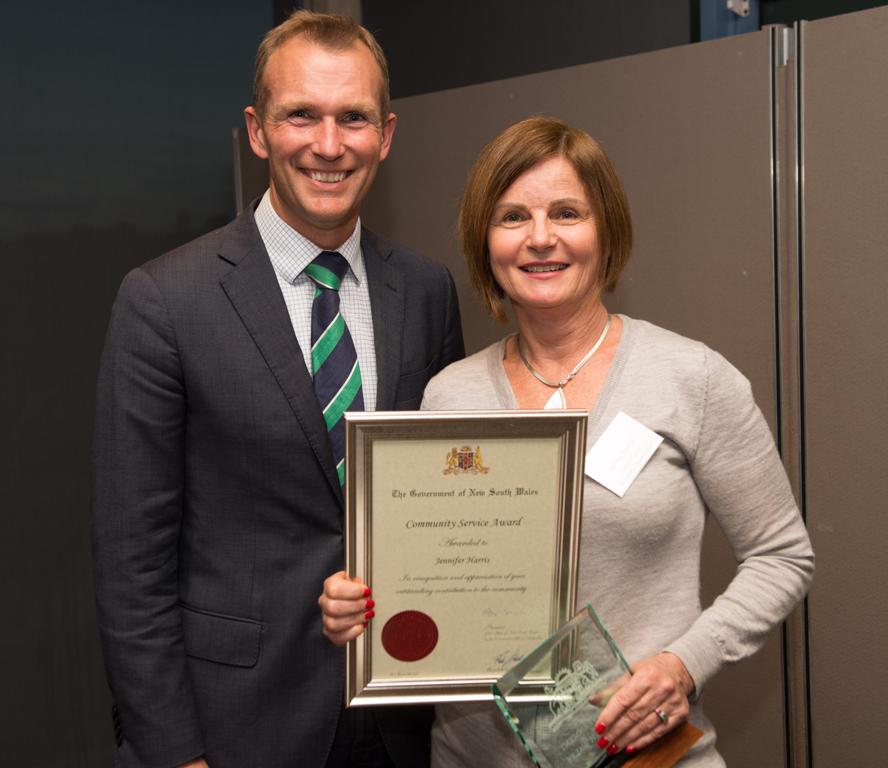 The Hon. Rob Stokes, MP for Pittwater and Jenny Harris. Photo by Michael Mannington, Volunteer Phootgraphy
2017 Pittwater Community Service Award
Thursday, 27th of July, 2017
Member for Pittwater Rob Stokes today announced environmental and heritage advocate Jenny Harris as the recipient of the NSW Government's 2017 Pittwater Community Service Award.

The award was presented at a community leader's reception at Mona Vale Golf Club and recognises outstanding voluntary service to the Pittwater community.

Jenny is actively involved in a variety of community groups including the Duffys Forest Residents Association, Friends of Narrabeen Lagoon Catchment and the Duffys Forest Rural Fire Service. Jenny was also integral in the recent listing of Waratah Park, the home of Skippy the Bush Kangaroo, on the State Heritage Register and coordinates regular bush regeneration events to help ensure this significant area of our community is preserved for future generations.

"Jenny has an amazing passion for our community, our environment and our local heritage," Rob Stokes said today.

"I'm continually impressed by the diversity of community initiatives and projects that Jenny is actively involved with.

"Jenny typifies many of our wonderful community volunteers who do an enormous amount of work behind the scenes – but seek no gratitude or recognition for their efforts.

"Without people such as Jenny who are willing to do the hard work and complete the mundane but necessary tasks – many of the opportunities we often take for granted simply wouldn't be possible.

"The natural areas surrounding Narrabeen Lagoon and Waratah Park help define our community and Jenny's ongoing efforts have contributed to their formal protection over recent years.

"Jenny has also worked closely with other local groups and associations to provide advice on projects, fundraising opportunities and awareness strategies.

"I'm delighted the NSW Government is recognising Jenny's contribution to our community with this very fitting award," Rob Stokes said.