March 5 - 11, 2017: Issue 303

2017 NSW Surf Life Saving State Age Championships at Blacksmiths Beach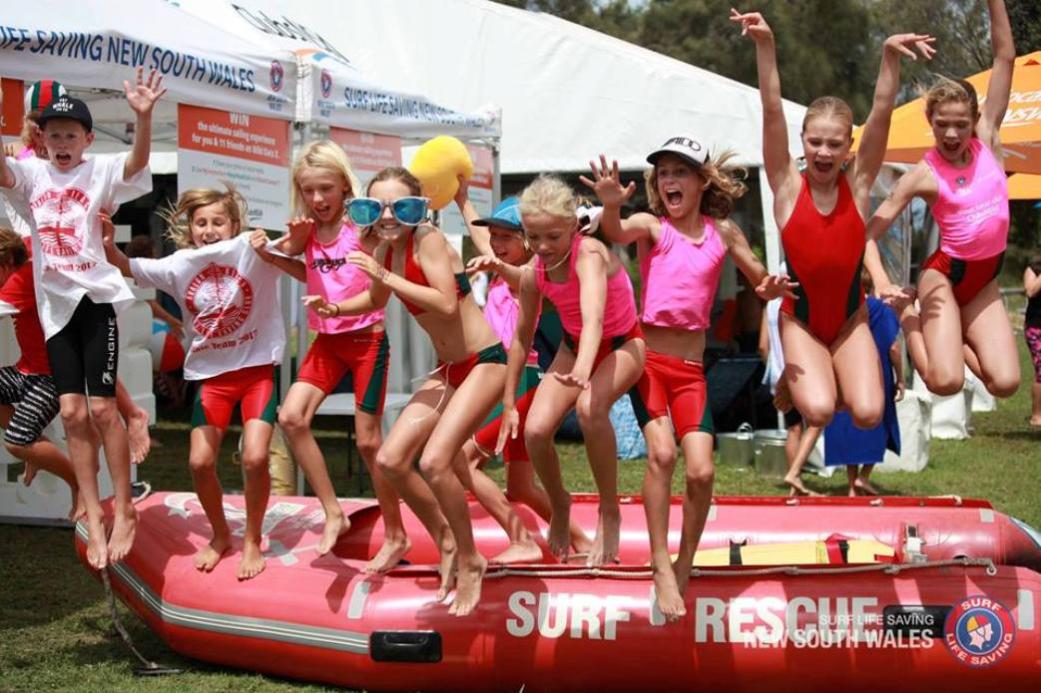 Manly Crowned Age Champions
In an exciting final day of competition at the 2017 NSW Surf Life Saving Age Championships Manly streaked ahead to claim their eighth straight title, but they didn't have it all their own way with a number of memorable performances on display at Blacksmiths Beach on Sunday.
Bate Bay rivals Wanda and Elouera claimed second and third overall with Cooks Hill finishing two points back in fourth. Hosts Swansea Belmont ended the Championship in fifth position which was an excellent result for the home side.
Day 3 more popularly known as "finals day" dawned with the best conditions of the Championships and the eager young Nippers were certainly keen for competition to begin. The last day of the Age Championships commenced with the traditional March Past event and it was Manly LSC which won the first gold medal of the day finishing just ahead of North Bondi and Caves Beach.
Attention then switched to the ClubsNSW Beach Arena for the keenly anticipated Sprint Finals. After battling the climatic conditions and their opponents on Saturday just to qualify there was no one happier than the athletes themselves when the wind dropped by the time the starting pistol fired.
Holly Sheldrick from North Wollongong won the opening final in the U9s earning her first state medal in the process as did Tahj Hamilton from Terrigal in the U9 Male Race.
Gold medals in the U10 Beach Sprint were awarded to Keira Vincent (Wanda SLSC), and Addison Ramirez, while Manly's Nina van der Reyden picked up her second individual gold medal of the championships taking out the U11 Sprint/Flags double.
Artie Leiper (Queenscliff) narrowly missed a medal on the opening day of competition in the U11 Male Flags but more than made up for it when he sprinted to gold.
In the U12 age group Maroubra's Giorgi Parkes took out the female sprint while Malikye Kessie (South Maroubra) might need to build a new trophy cabinet after claiming the Sprint/Flag double.
Sawtell's Hayley Fischer claimed gold in the U13s as did Max Geronimo who stormed his way to his first state title.
Lining up for their final race in their Nipper careers both U14 finals were tipped to be one of the races of the carnival and it didn't disappoint. April Druery (Elouera) had to wait several minutes but after the judges conferred she was declared the winner by a nose ahead of Nowra's Holly Abbey.
It was the small club's chance to the shine in the U14 Male Final with Bellambi's Brandon Morkos powering home to win ahead of Aiden Helu (Manly) and Bateman Bay's Geordie Kemp.
"I'm delighted to get that win as it's a great way to end my time in juniors. Now it's time to move on and come back next year I can hopefully get that gold again. It was a good race for the smaller clubs (getting 1 and 3) and shows that we can match it with our bigger rivals," said Brandon Morkos.
"I was actually pretty nervous before that race with the rain starting to come down but it disappeared right before the start so that was good. It was a good track to run on as it's copped a lot of rain over the last few days."
It was a busy day in the water too with finals contested across the disciplines of Board, Swim, and Iron.
In the Board Race Lilly Finati (Bronte) defeated Olissa Onley (Cudgen Headland) in the U13s while Sawtell's Aiden Blaxland enjoyed success in the Male Race. There was plenty to smile about for host's Swansea Belmont in the U14 Board Race with Nicholas Stoddart claiming the gold medal and Saxon Coates earning bronze on the podium.
In the Swim races Redhead's Zara Foran won the U11s while Manly Twins Mitchell and Jake Morris claimed gold and silver respectively in the U12s. Piper – Lily Walker from Avoca Beach won her final race as a Nipper in the U14s.
The Iron events were fiercely contested across all age groups with the athletes having to show great skill in order to overcome the inconsistent swell.
After earlier winning gold in the Swim and Board races, Fletcher Warn (Wanda) led from start to finish capping off a dream day in the U11 water events.
"I'm stoked to get the win – I wasn't happy because I didn't get a good start so I dived under the waves. I couldn't see the cans in that first leg but once I got to them it was fine, but was definitely hoping for a wave on the way back in," he said.
Georgina Prowse (North Curl Curl U11s), Kimberly Doyle (Manly U12s) Jodie Louw (Newport U13s) and Bella Williams (Cooks Hill U14s) were the victorious Ironwomen.
While in the men's Jake Morris (Manly U12), Joel Piper (Newport U13s), and Riley Dixon (Wanda U14s) joined Warn as Ironman winners.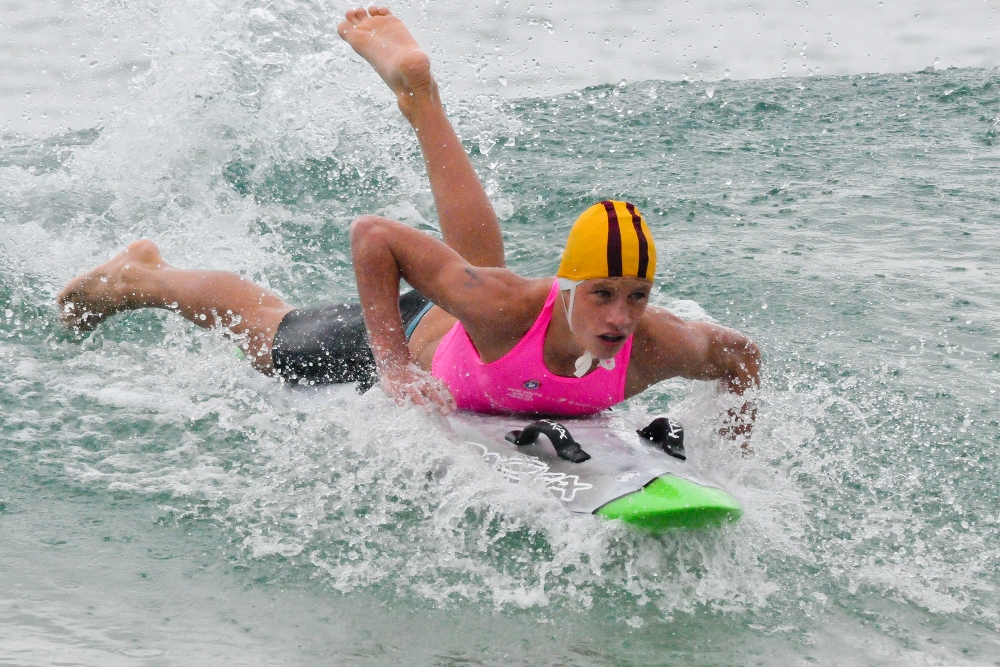 There was a team emphasis to round down the competition as thousands of spectators gathered on the sand to cheer home the Cameron Relay competitors.
The 2017 NSW Surf Life Saving Age Championships, proudly supported by Your local club continues at Blacksmiths Beach, Swansea on Wednesday 8 March with the opening day of the Masters Competition
NSW Age Championships Overall Points
1 Manly LSC 349
2 Wanda SLSC Inc 201
3 Elouera SLSC 194
4 Cooks Hill SLSC 192
5 Swansea Belmont SLSC 135
6 North Curl Curl SLSC 107
7 North Bondi SLSC 94
7 Coogee SLSC (NSW) 94
8 Cronulla SLSC 90
9 South Maroubra SLSC 89
10 Avoca Beach SLSC 78
11 North Cronulla SLSC 75
12 Terrigal SLSC 68
13 Bronte SLSC 57
14 Sawtell SLSC Inc 56
15 Newport SLSC 46
16 Cudgen Headland SLSC 41
17 Bulli SLSC 36
18 Lennox Head - Alstonville SLSC 31
19 Maroubra SLSC 30
20 Umina SLSC Inc 25
21 Freshwater SLSC 24
22 Mona Vale SLSC 23
23 Avalon Beach SLSC 22
24 Port Macquarie SLSC 20
24 Wamberal SLSC Inc. 20
25 Fingal Beach SLSC 19
25 Collaroy SLSC 19
26 North Avoca SLSC 15
26 MacMasters Beach SLSC 15
26 Queenscliff SLSC 15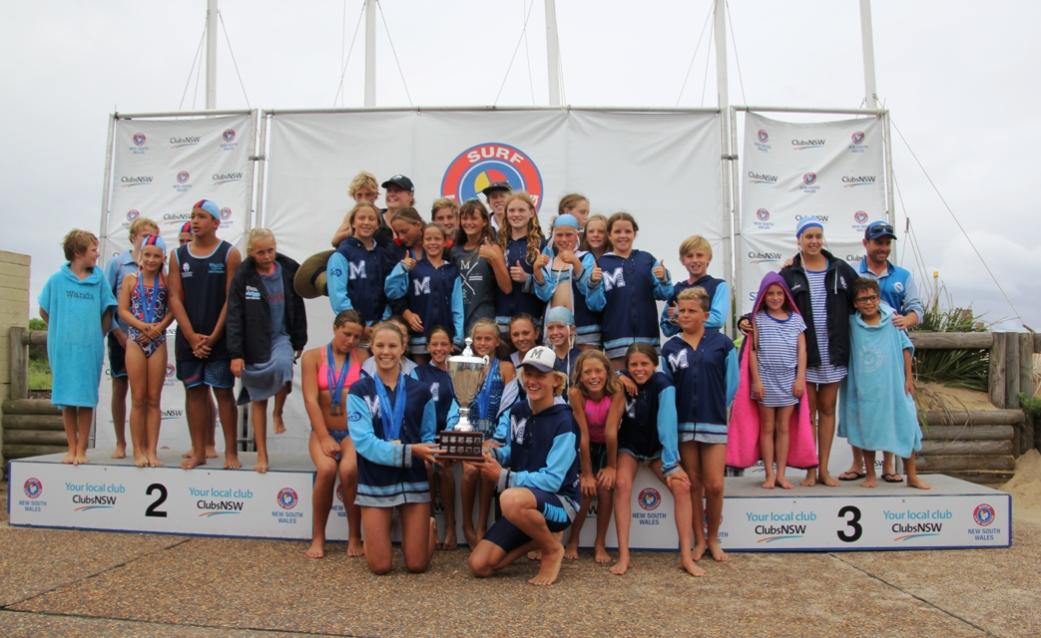 Team Spirit The Winner At State Age Champs
With the focus on the numerous team events to be contested there was plenty of club spirit displayed during a highly entertaining second day of the 2017 NSW Surf Life Saving Age Championships at Blacksmiths Beach.
Manly Life Saving Club surged to an overall lead of 55 points from nearest rivals Elouera with Wanda, Cooks Hill, and North Bondi rounding out the top five.
Hosts Swansea Belmont enjoyed another successful day finishing in 9th position in the overall standings.
The first medal event was the Beach Sprint Relays with many of the athletes using the chance to tune up for tomorrow's Sprint events while also having fun and competing within the team environment.
Competing in their first State Championships, Manly, took out the U9 Female Relay event with Port Macquarie taking out the male race.
Manly (Female) and North Cronulla (Male) were crowned the U10 Champions respectively. Manly made it a hat-trick of gold medals in the female events when they won the U11s. North Bondi finished first past the post in U11 Male Event.
Coogee took out the U12 Female Relay, while Manly downed a fast-finishing South Maroubra team in the Male Race.
In the U13s Elouera ran away with the competition finishing ahead of Avalon Beach in the women's race and Wamberal in the men's.
Success in the U14 Beach Relay was the culmination of some great team work from the fabulous four from Elouera of April Druery, Holly Porter, Bridgitte Salib and Rachel Tougher.
The girls have competed together and in the same run order since Under 8s and capped off their junior careers with another gold medal in the event.
Manly were too strong in their U14 Male Relay with the team of Oskar Enasio, Aiden Enasio, Cooper Robinson, and Miles Weir ending their time in juniors on a high.
In the water there was a number of Swim Team races contested in challenging conditions with the loudest cheer being reserved for the hometown club who held off all comers in the U14 Male Swim Event. Swansea Belmont competitors Ashby Allen, Saxon Coates, Ben Rees, and Nicholas Stoddart were members of team.
Only a few individual events were contested on Day Two as the program for the U9s and 10s wrapped up.
Zara Kasprowicz from North Curl Curl claimed gold in the U9 Board Race with Storm Balmain from Warilla-Barrack Point winning the U9s Male event.
Cheered on by a sizeable crowd the U10 Board Races provided two sensational finishes. Niamh Sharpe from Lennox Head surged on a wave to hold her fast-finishing rivals, while Hamish Taylor battled hard to claim victory in the U10s.
The MacMasters competitor was absolutely thrilled with his maiden state title to go along with the silver he won in 2016.
"I'm really happy it feels so good to be a State Champion, and to it in my favourite event as well is awesome," said Hamish Taylor.
"The race was really hard as I wasn't happy with start and I knew when I got to the cans that I was going to have to just go as hard as I can.
"The surf was actually quite small during our race so it meant I had to do heaps of paddling to the finish," he said.
The 2017 NSW Surf Life Saving Age Championships, proudly supported by Your local club concludes at Blacksmiths Beach, Swansea on Sunday 5 March. Action begins from 8am AEDT
Overall Point-Score Day 2
Manly LSC 166
Elouera SLSC 111
Wanda SLSC 83
Cooks Hill SLSC 81
North Bondi SLSC 68
Coogee SLSC 65
Cronulla SLSC 65
South Maroubra SLSC 55
North Curl Curl SLSC 54
Swansea Belmont SLSC 52
North Cronulla SLSC 46
The NSW Surf Life Saving Championships proudly supported by Your local club will be held at Swansea Belmont on the following dates;
25-26 February 2017 – Lifesaving Championships

3-5 March 2017 – Age Championships

8-9 March 2017- Masters Championships

10-12 March 2017 – Open Championship
State Age Champs Gets Off To A Flyer
Manly's quest for their eighth straight Age Championship got off on the right foot with the Sydney Northern Beach based club surging to a narrow lead on the first day of the 2017 NSW Surf Life Saving Championships at Blacksmiths Beach on Friday.
Manly lead Sydney rivals Elouera and North Bondi with Cooks Hill and Wanda rounding off the top five. Hosts Swansea Belmont finished opening day in a highly creditable 8th position and with plenty of points up for grabs as the competition develops over the next few days, it is fair to say that there will be plenty of intrigue in what promises to be a bumper event.
Despite the often challenging conditions a number of medals were decided on the opening day of competition.
Making their debuts at State level Isabella McDonald (Cronulla), and James Jackson (Cooks Hill) claimed gold in the U9 Flag event.
Xavier Stewart (Fingal Beach) won the U10 Male Flags and was certainly delighted with his efforts despite the limitations of not regularly training for the event.
"It's the best feeling being a state champion and I didn't try to think too much I just ran as fast as I could," he said.
The older competitors too showed nerves of steel having to overcome the pressure of straight elimination and unpredictable winds as they battled their way to finals.
Manly's Nina van der Reyden and Naor Ross (North Bondi) were the male and female champions of the U11 age group respectively. South Maroubra's Malikye Kessie picked up from where he left in 2016 winning gold in the U12 Male Flags, with Lola Sossai (Towradgi) the top U12 girl.
Lucy Flanagan (North Cronulla) and Sasha Popovic (Cronulla) ensured that there was plenty to celebrate for the Bate based clubs in the U13s.
In their final year as Nipper athletes Geordie Kemp (Batemans Bay) continued the form he showed at the Country Champs taking gold in a highly competitive U14 Male Flag Final his second major title in succession, while Olivia Alvarez (North Bondi) claimed her third successive State title in the Female race as she defeated clubmate and friend Capri Felix in an entertaining final.
"When we realised that we had got one/two that it felt like a normal training session," said Olivia Alvarez.
"It feels great to be champion for a third time in the row, but it was really special to do it with my teammate," she said.
Geordie Kemp said getting his first ever state medal is a fantastic feeling made even more special by the fact the represents such a small club.
"It was really tough competition that anybody could have won, but it was definitely challenging conditions with the wind and rain picking up towards the end, but I just had to push through."
With the bulk of the water events taking place later in the championships only a few medals were decided on opening day.
Hunter athletes announced their arrival on the State Stage sweeping the U9 Female Surf Race with Daisy Breasley, Bronte Bowker (both Cooks Hill) being joined on the podium by Kaitlin Rees from Swansea Belmont.
The hosts also won a medal through Xavier Coates (silver) in the U10 Male Surf Race and Tye Worrel (bronze) U11 1km Beach Run.
Other winners in the Surf Races were James Jackson (U9s) and Alexander Walker (U10s) both from Cooks Hill and Emma Duggan from North Avoca who took out the U10 Female race.
The final medal event of the day was the Beach Race events.
Day 2 of the 2017 NSW Surf Life Saving Age Championships, proudly supported by Your local club takes place at Blacksmiths Beach, Swansea on Saturday 4 March. Action begins from 8am AEDT.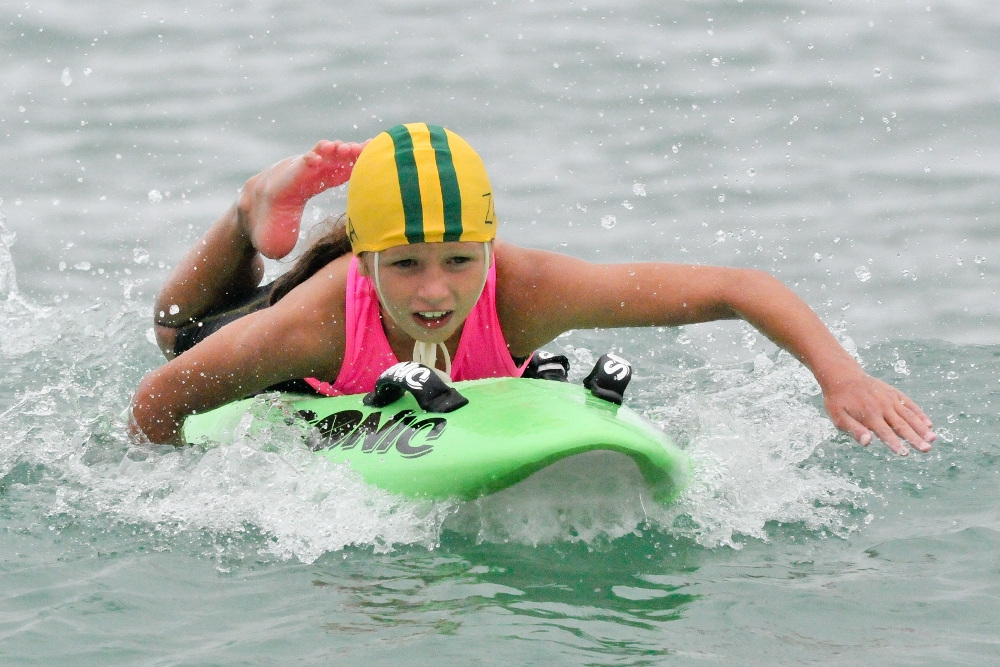 Overall Point-Score Day 1
Manly LSC 45
Elouera SLSC 42
North Bondi SLSC 36
Cooks Hill SLSC 35
Wanda SLSC 34
Cronulla SLSC 31
Coogee SLSC 29
Swansea Belmont SLSC 21
South Maroubra SLSC 18
North Cronulla SLSC 17
U/13 Female 2726 Beach Relay
Grand Final 2nd
: Avalon Beach SLSC Team A
Samantha
Casey,
Nina
McGuffog,
Tegan
Scott, Tyella
Toll
1 Zara Kasprowicz North Curl Curl SLSC
2 Pipi Te Pania Manly LSC
2
North Curl Curl SLSC Team A
North Curl Curl SLSC
Riley Allsop, Zara
Kasprowicz, Jaya
Lilienthal, Jaya (F)
3
Avoca Beach SLSC Team A
Avoca Beach SLSC
Cleo Hodson, Arowen
Smith, Kiah
Tebb
4
Manly LSC Team A
Manly LSC
Elisha Cuthbert, Arki
Harrison, Pipi
Te Pania
2 North Curl Curl SLSC Team A North Curl Curl SLSC
Riley Allsop, Zara Kasprowicz, Jaya Lilienthal, Andie Milligan
U/11 Female 2741 Beach Flags
Grand Final
1
Nina van der Reyden Manly LSC
Grand Final
2
Georgia Morgan Manly LSC
Grand Final
3
Ava Roberts Avalon Beach SLSC
U11 Female 1 klm beach run
Grand Final
1
Alex
Field
Bronte SLSC
Grand Final
2
Keeley Holmes North Narrabeen SLSC Inc.
Grand Final
3
Jasmin Robinson Avalon Beach SLSC
4
Grand Final
4
Lara Paterson
Manly LSC
3
4
William Collinson
Mona Vale SLSC
- scores 3 points for his club
U/13 Female 2739 Beach Flags
4 Zoe Couzens Bilgola SLSC
- scores
3 points for her club
3 Newport SLSC Team A
Newport SLSC
Brandon Bartlem,
Max Blackley,
Travis Cox,
Joel Piper
U12 Female 1 klm beach run
3
Stefanie
Fejes
Freshwater SLSC
4
1
Collaroy SLSC Team A
Collaroy SLSC
6
Hayden Brannon, Kai
Shimakage
Queenscliff SLSC Team A and Team B were also in the finals
U12/U13/U14 5 person R & R
2
Collaroy SLSC Team A
Collaroy SLSC
5
Lara Bathie,Hayden
Brannon, Tayla
McMahon, Tyson
Numa, Kai
Shimakage
1st's: U/09 Female Beach Relay - Manly LSC Team A
U/09 Male 1701 Board Relay Manly LSC Team A
U/10 Female Beach Relay Manly LSC Team A while 5th in the finals was Freshwater SLSC Team A
U/11 Female Beach Relay Manly LSC Team A
U/12 Male Beach Relay Manly LSC Team B
U/14 Female Surf Team Manly LSC Team A
U/14 Male Beach Relay Manly LSC Team A while 5th were Collaroy SLSC Team A
U14 Female 2 klm beach run
Grand Final
1
Harrison, Piper (F)
Manly LSC
6
2nd U/09 Male Beach Relay Manly LSC Team A
2nd: U/13 Female Surf Team Manly LSC Team A
1 North Curl Curl SLSC Team A
1
North Curl Curl SLSC Team A
4
Madeleine
Wallace,
Collaroy SLSC
State's Best Youngsters Ready For Championships
Tuesday February 28, 2017
Over 2,500 youngsters will be hoping to make their mark at the NSW Surf Life Saving Age Championships, which gets underway from Friday at Swansea Belmont SLSC, Lake Macquarie.
The three-day event proudly supported by Your local club is one of the highlights of a Nipper's career, with many of surf's most successful athletes including Olympians starting their journeys here.
The NSW Championships are the key event on a season's calendar for the overwhelming majority of the athletes particularly since the Under 14s are the only age group old enough to enter the Australian titles.
Manly LSC will once again be the club to beat after finishing first overall at the last seven NSW Age Championships. The first of those wins was in fact at Swansea Belmont when they hosted the state titles in 2010.
Despite Manly's long-term dominance, the gap is closing at the top with clubs from across the Hunter, Sydney, and Central Coast keen to build on their success in recent seasons.
Clubs from Sydney Branch have entered almost 40% of the total number of athletes with Wanda, Elouera and Bronte expected to finish near the top of the table. Wanda claimed second spot last year and will be keen to go one better in 2017.
Hosts Swansea Belmont has entered their strongest team in a number of years and is boosted by the inclusion of talented U14s athlete Saxon Coates who previously competed at Cooks Hills SLSC. Coates, Ashby Allen, and Eliza Johnson are looking to push their claims as the best in NSW with the added incentive of doing on their hometown beach.
Swansea Belmont won't have it all their own way in the battle for Hunter supremacy as rivals Cooks Hill are full of confidence after finishing third overall in 2016. A number of athletes performed strongly at February's Hunter Branch Championships including U14s competitor Bella Williams who blitzed the field at Fingal Beach.
The Central Coast clubs are on the rise with a number of outstanding performances in recent events suggesting that they will be in the mix as the competition progresses. Despite Avoca Beach SLSC recording the best finish of any Central Coast club last year (finishing sixth overall) Umina SLSC will be fielding the largest team and are confident that they can usurp their long-time local rivals.
A strong representation from the North Coast clubs will make the trip down to Lake Macquarie after excelling at last month's NSW Stramit Country Championships at South West Rocks. Cudgen Headland and Sawtell are out to ensure that their Southern rivals won't have it all their own way.
The finest athletes from South Coast clubs will be giving it their all for a chance to be crowned the best in the state during The Championships with Warilla-Barrack Point and Kiama Downs bringing the biggest teams.
Surf Life Saving NSW Sports Manager Rob Pidgeon is confident of a successful event.
"We are delighted to be back at Blacksmiths Beach for what promises to be a highly entertaining three-days of racing. Swansea Belmont put on an outstanding carnival the last time they hosted in 2010 so we are expecting similar," Rob Pidgeon said.
"The State Championships are always eagerly anticipated by our young members who will be looking forward to testing themselves against the best competitors from around the state in a diverse range of events."
The 2017 NSW Surf Life Saving Age Championships, proudly supported by Your local club takes place over three exciting days at Swansea Belmont from this Friday 3 March.
Successful Day For Champion Lifesavers
Saturday 25 Feb 2017 by Surf Life Saving NSW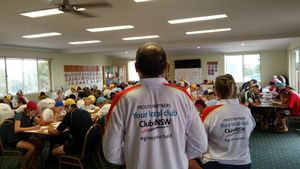 The first medals for the 2017 NSW Surf Life Championships have been awarded after a highly competitive Champion Lifesaver Event at Blacksmiths Beach on Saturday.
The first medals for the 2017 NSW Surf Life Championships have been awarded after a highly competitive Champion Lifesaver Event at Blacksmiths Beach on Saturday.
With only the first two finishers earning a starting position at The Aussies in April there was a lot at stake for the competitors in the decidedly overcast conditions that greeted them on the competition's opening day.
The Champion Lifesaver event is for individuals (both male and female) in the U15, 17, 19, Open, 30-39 and 40+ Age groups. It consists of three parts; a multiple choice exam, CPR scenarios, and a skills competition in a Beach Sprint, Surf Race, Board Race, and Tube Race.
To be crowned champion, a lifesaver must perform at a highly competent level throughout the entirety of the event.
2017 Champion Lifesaver Event – Medallists
William McCance – Bronte SLSC
Leigh Ryan – Bronte SLSC
Peter Euers – Newport SLSC
Phoebe Savage – Newport SLSC
Clare Freakley – Freshwater SLSC
Alanna Street – Cronulla SLSC
Jackson Borg – Newport SLSC
Harry Hickey – North Steyne SLSC
Alex Malm – Freshwater SLSC
Mollie Murphy – Umina Beach SLSC
Tahlia Dearden – Freshwatrer SLSC
Sophia Tonoli – Newport SLSC
William Davison – Coogee SLSC
Christopher Curulli – Manly LSC
Max Moon – Manly LSC
Vicki Cuthbert – Manly LSC
Andrea Malm – Freshwater SLSC
Samantha Goldrick – Maroubra SLSC
Joe Jenkins – North Steyne SLSC
Lachlan Braddish – Umina Beach SLSC
Jethro Mulder – South Curl Curl SLSC
Kirsten Miller – Umina Beach SLSC
Emily Thornton – Queenscliff SLSC
Sarah Murdoch – Manly LSC
Michail Papadopoulous – Coogee SLSC
Stephen Iannazzo – Bronte SLSC
Maxwell Gonzalez – Bronte SLSC
Amy Teale – Coogee SLSC
Shelley Smith – Umina Beach SLSC
Emma Larssen – Cronulla SLSC
Anthony Shubitz – Coogee SLSC
Robert Illidge - Coogee SLSC
Guyren Smith – Newport SLSC
Christine Bishop – Umina Beach SLSC
Deborah Foote - North Steyne SLSC
Jan Proudfoot – Newport SLSC
A full list of results is also available
here
The 2017 NSW Surf Life Saving Championships proudly supported by your Local Club continue at Blacksmiths Beach, Swansea tomorrow Sunday 26 February with the Patrol Teams Competition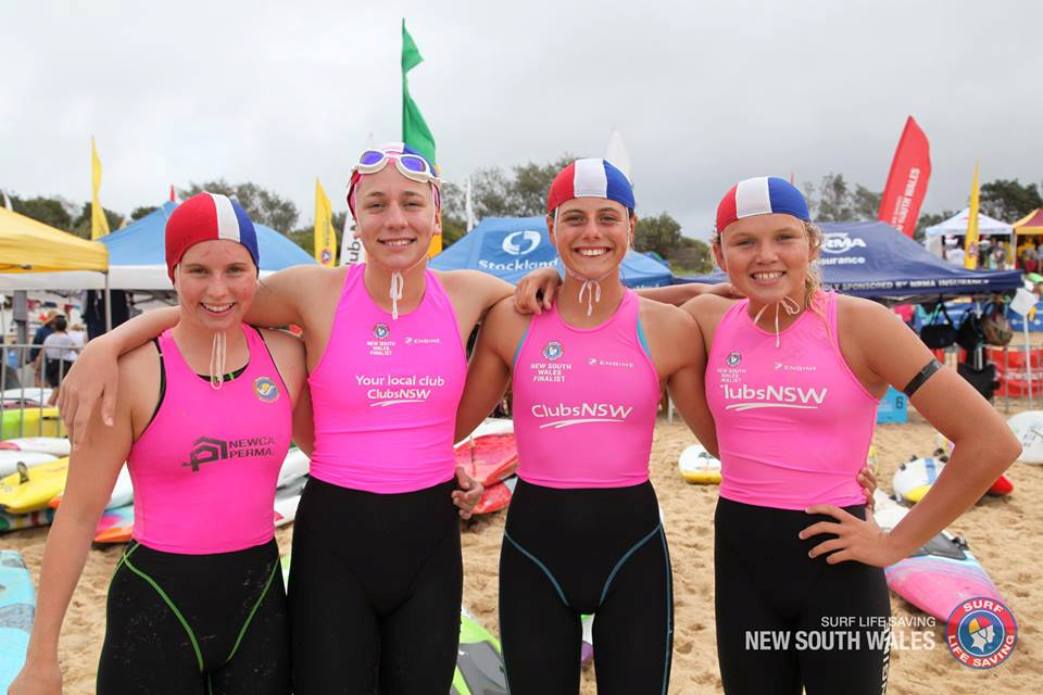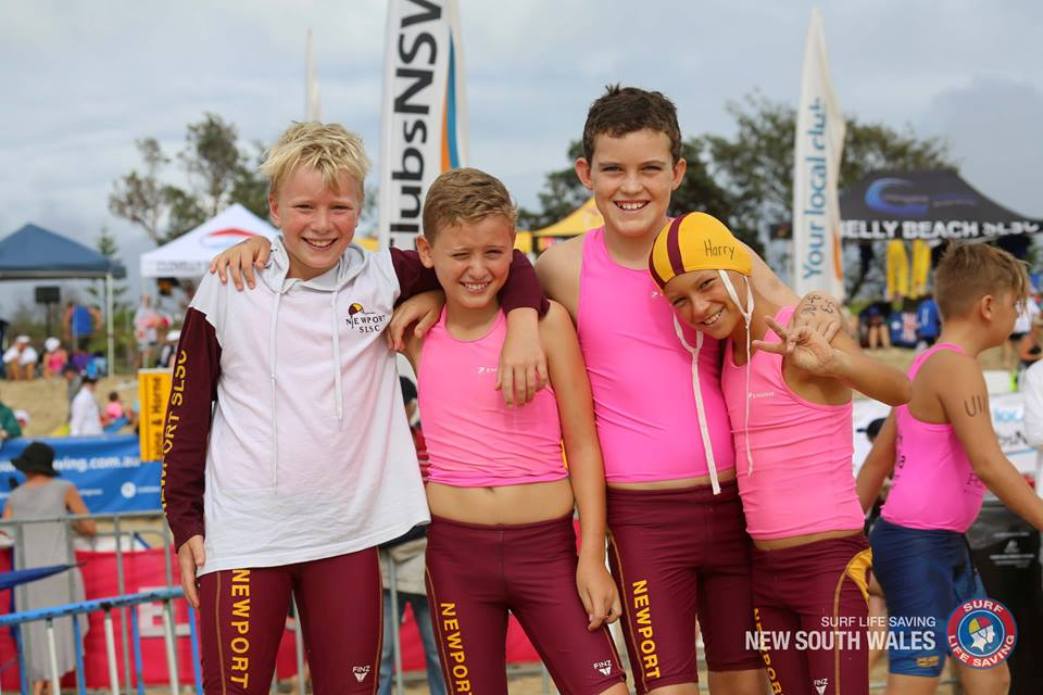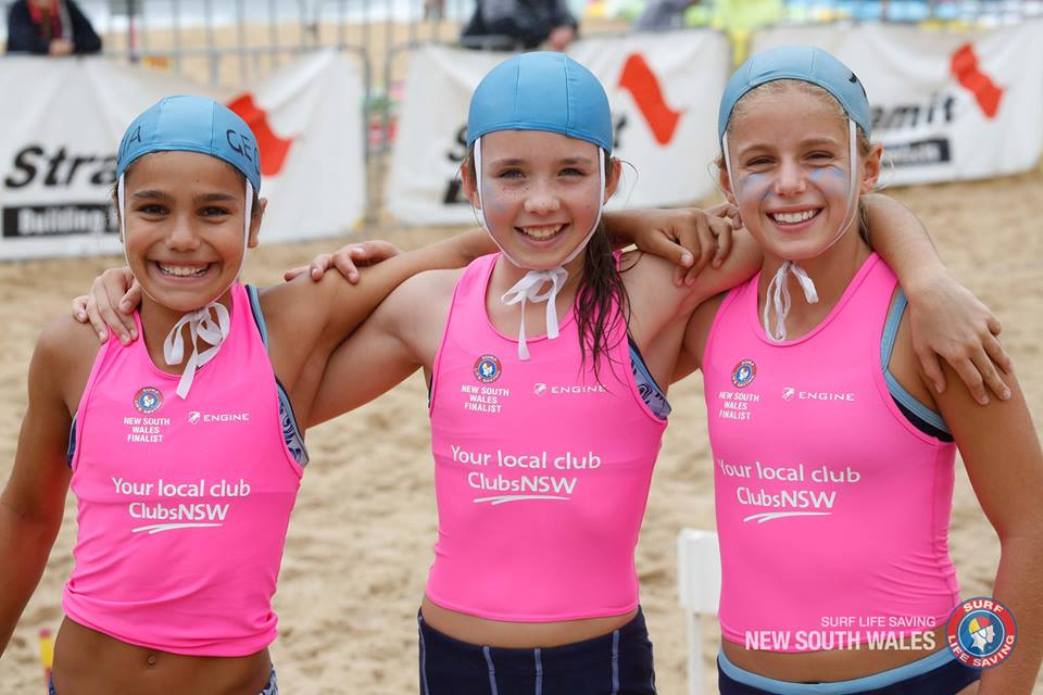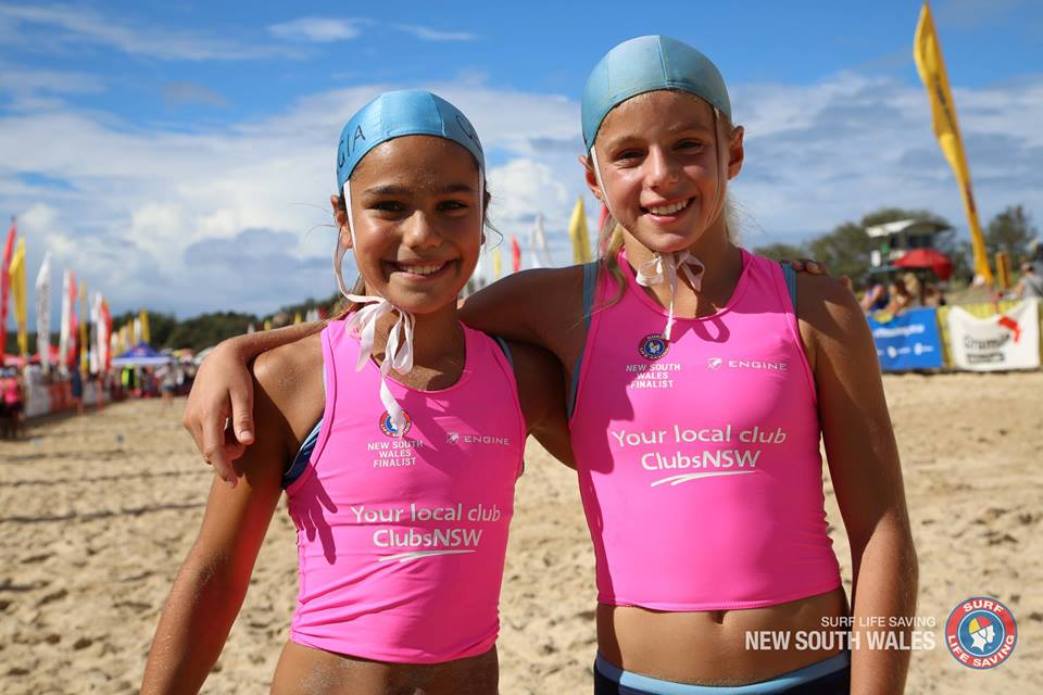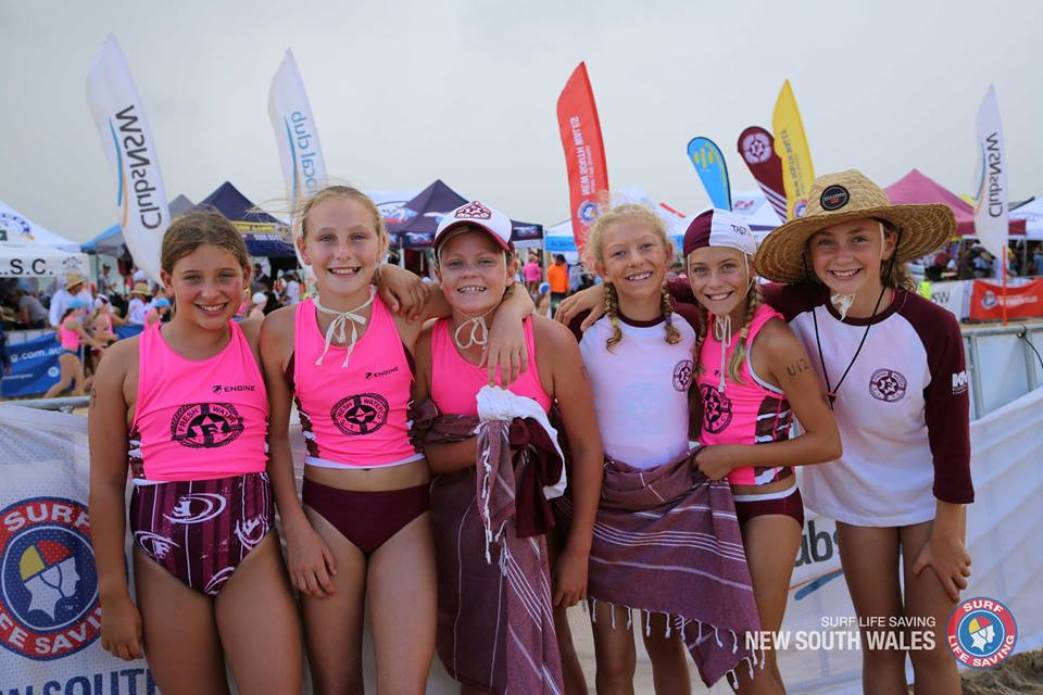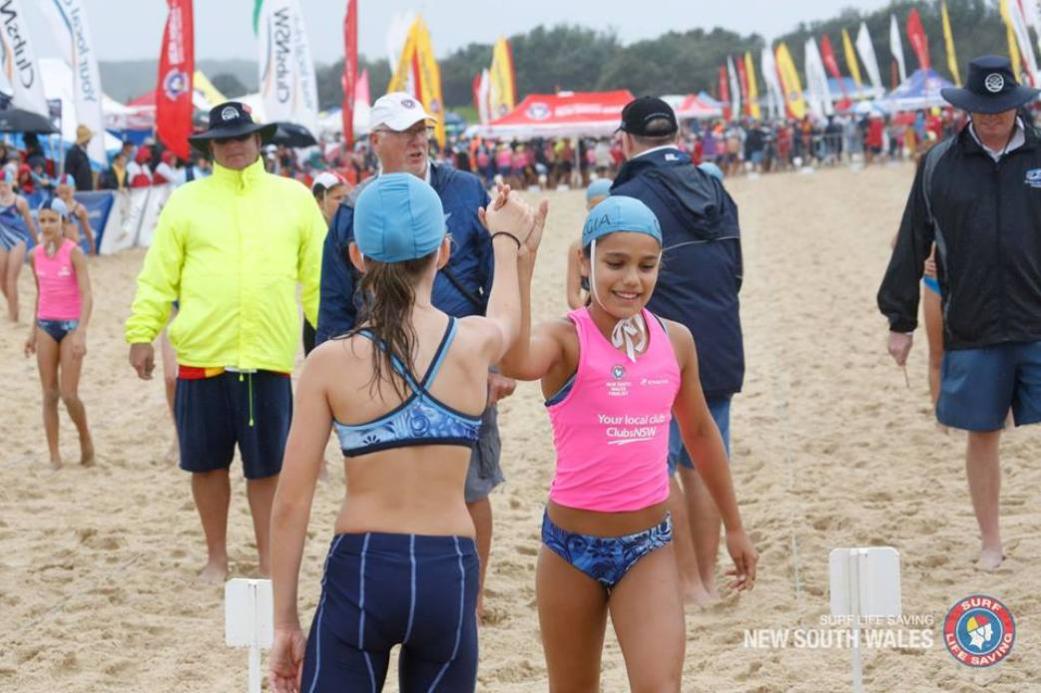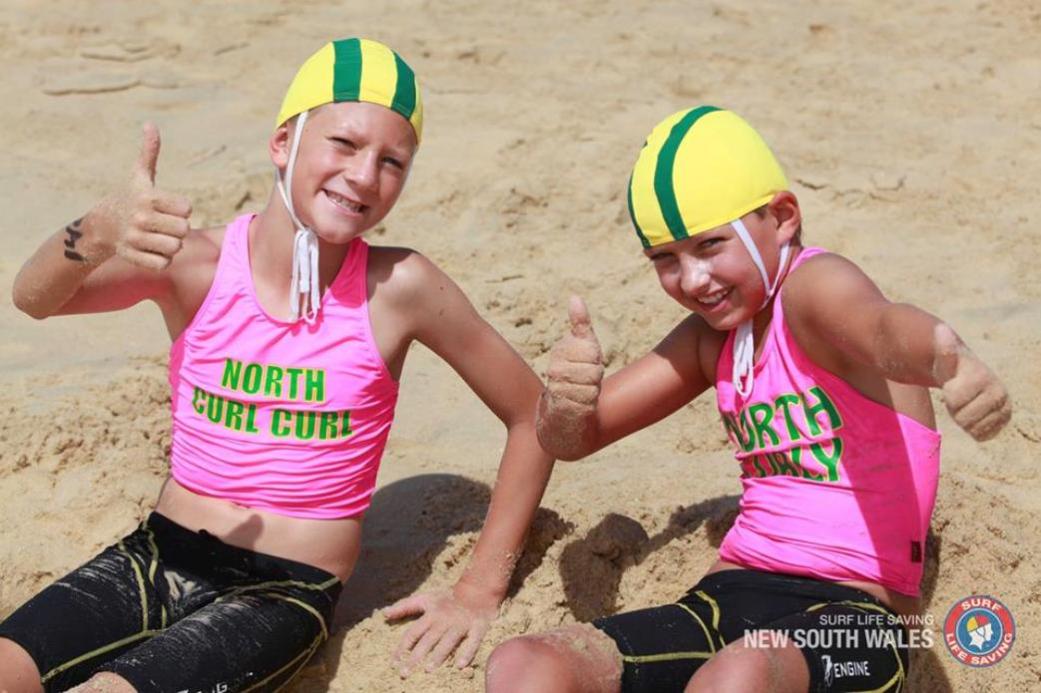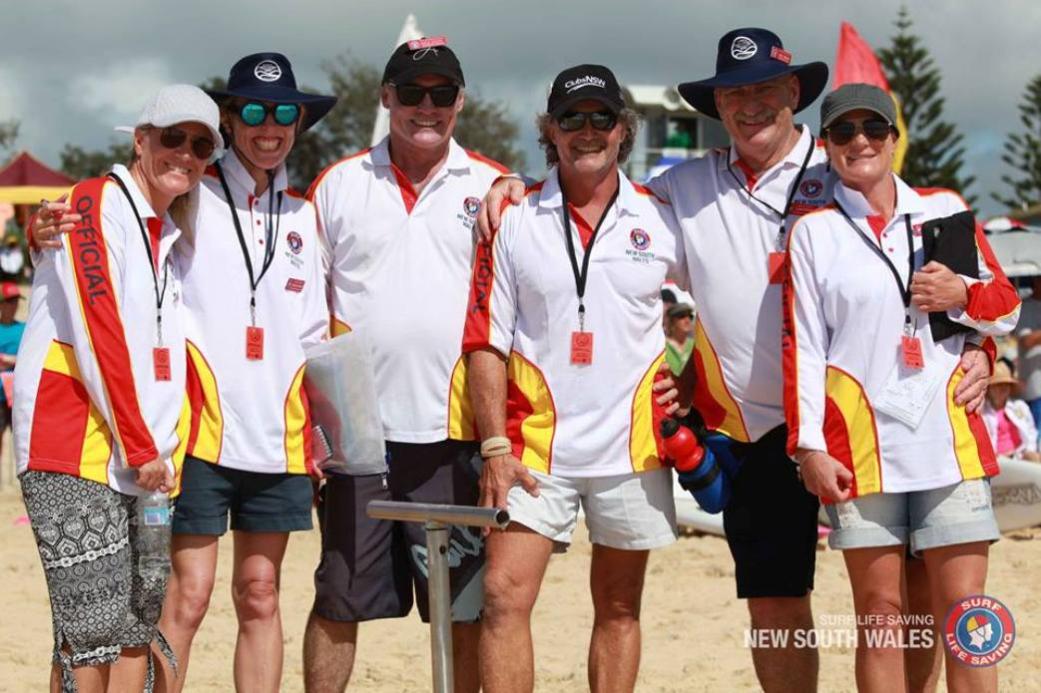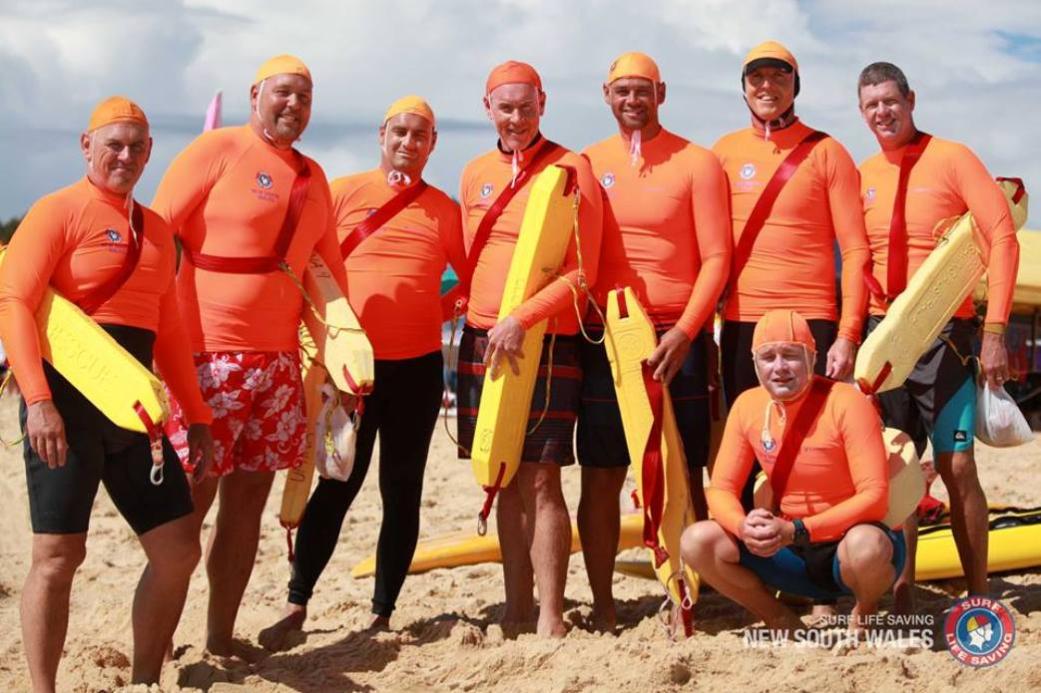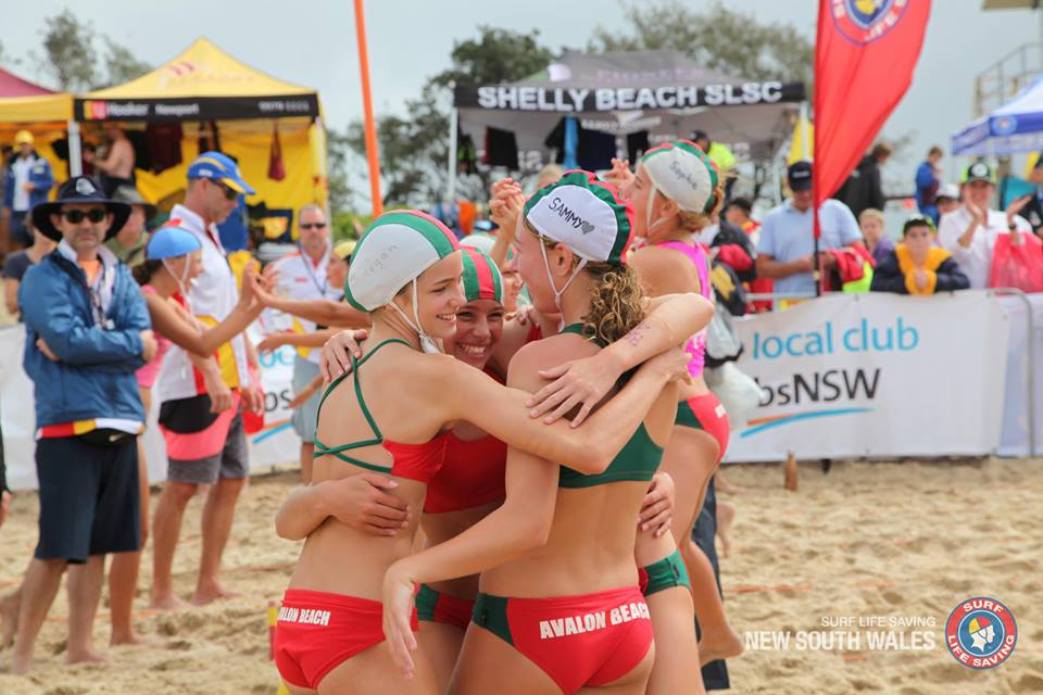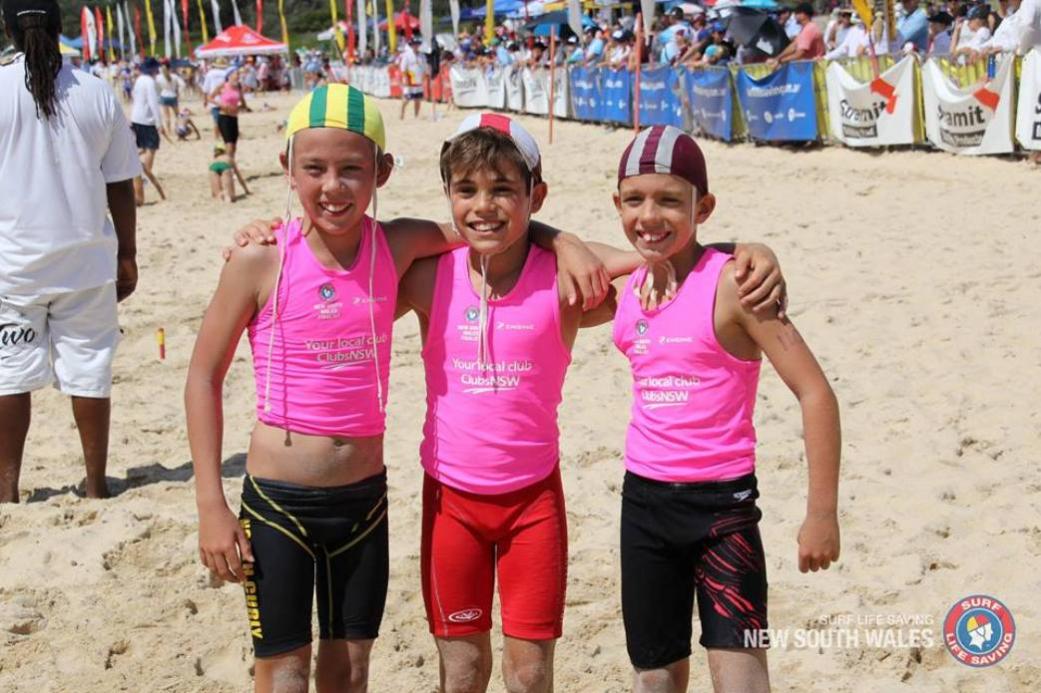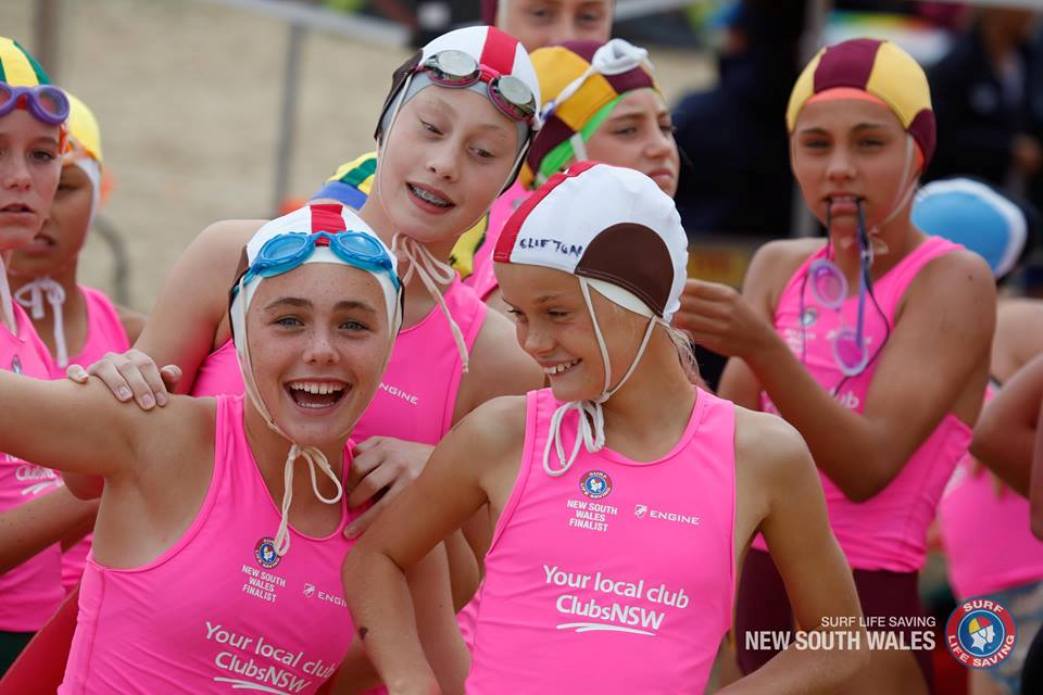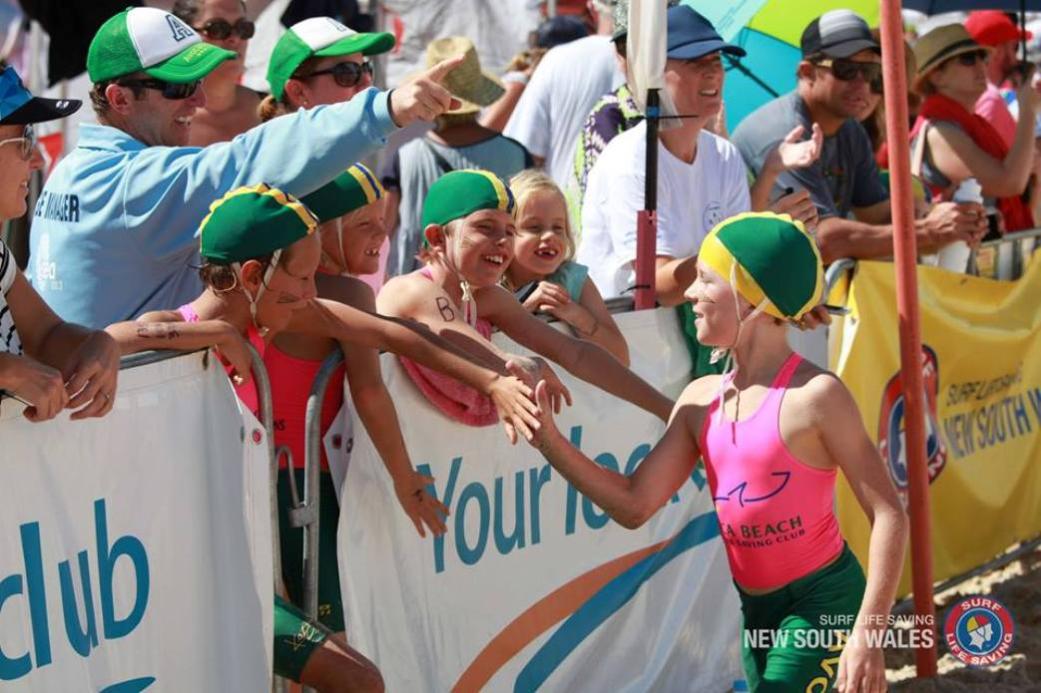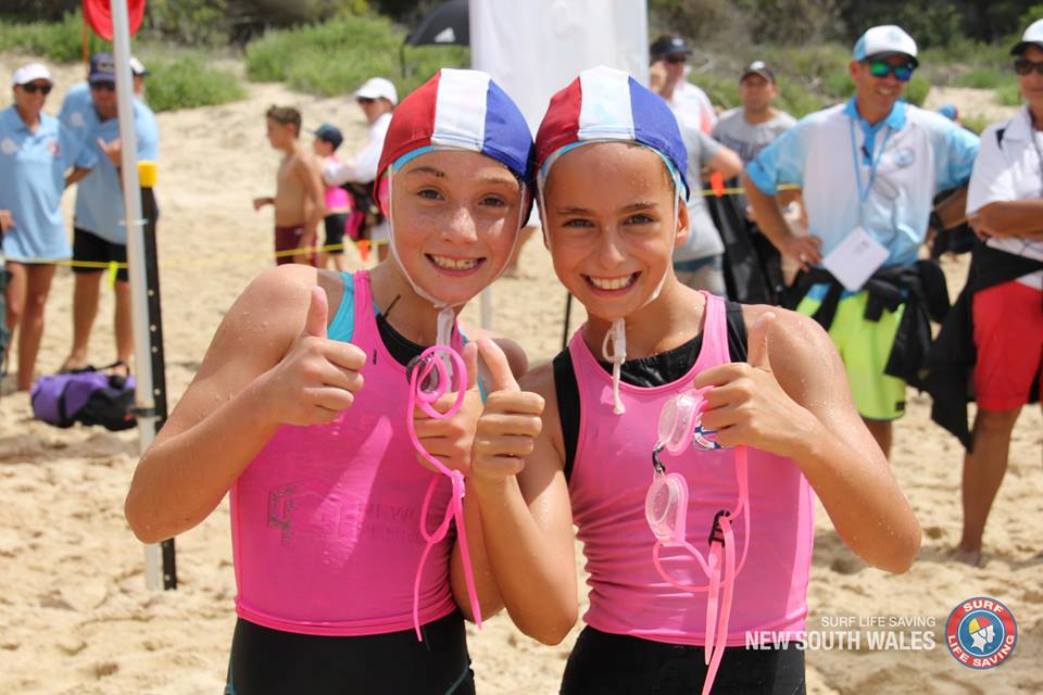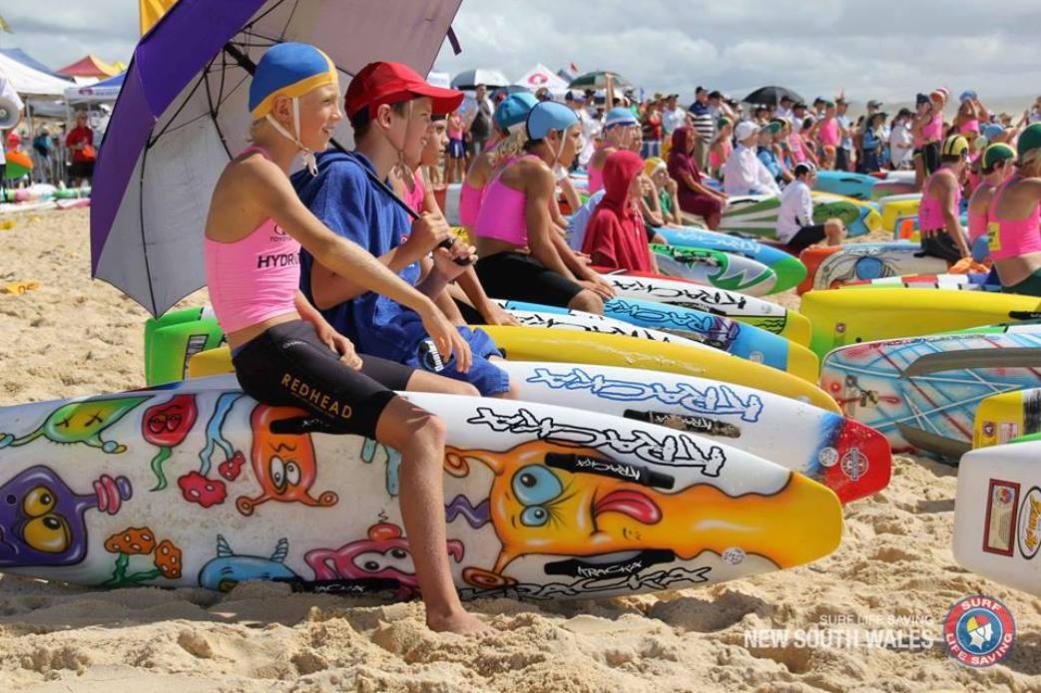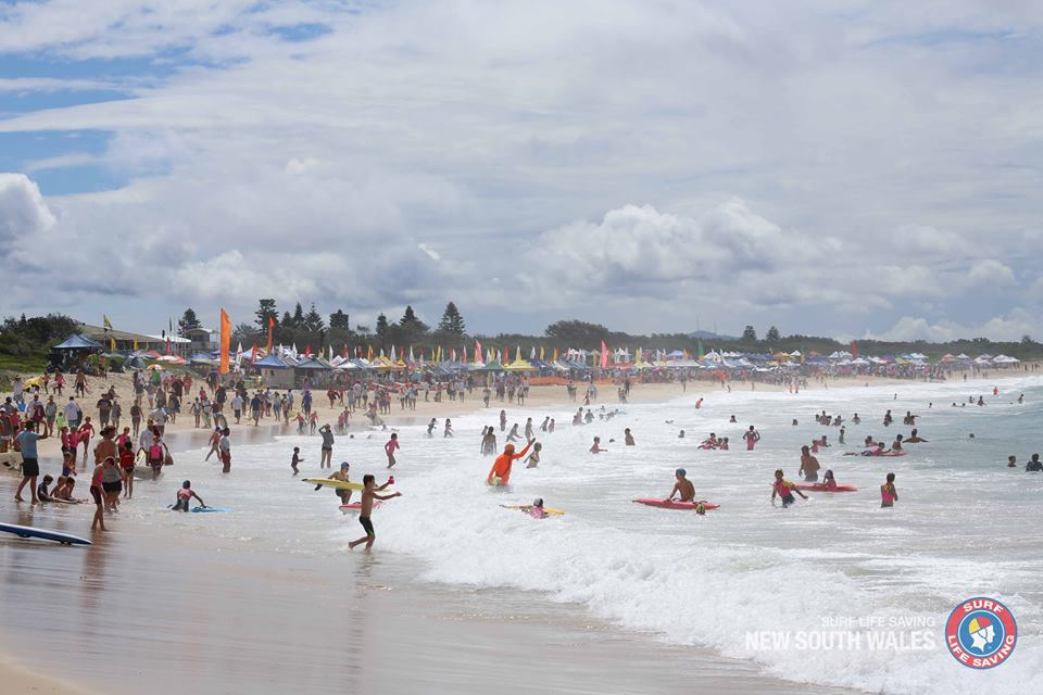 Reports and Photographs by Surf Life Saving NSW, 2017