November 12 - 18, 2017: Issue 337
2017 Harken International Youth Match Racing Regatta: Hosted By The Royal Prince Alfred Yacht Club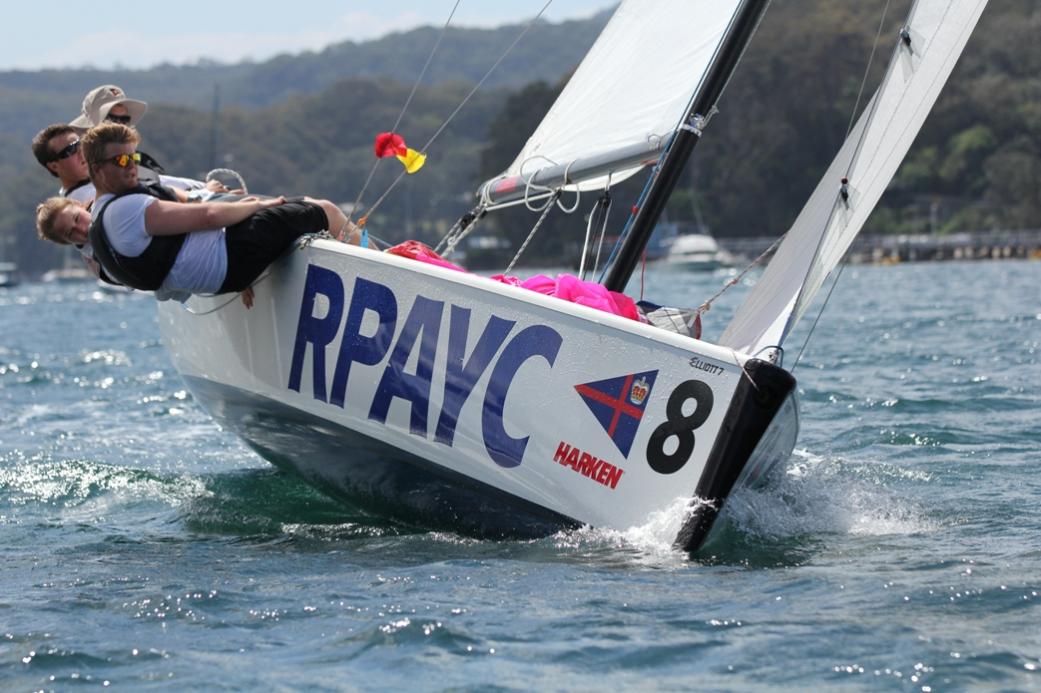 Harken International Youth Match Racing Championship
The 26th annual HARKEN International Youth Match Racing Championships, hosted by The Royal Prince Alfred Yacht Club welcomes the continuing support of HARKEN Australia as its naming rights sponsor.The Championship is scheduled to be held from Wednesday 22 November to Sunday 26 November 2017.
This year, the RPAYC will be showcasing its fleet of Elliot 7's for this premier event held on the magnificent waters of Pittwater.
Teams compete for the Rockin' Robin Perpetual Trophy on the RPAYC's Elliot 7 performance keelboats with a crew of four or five, all of who must be under 23 years of age.
The 2017 HARKEN International Youth Match Racing Championships marks the 20th consecutive year with HARKEN Australia as naming rights sponsor. Their ongoing commitment to the development of youth match racing is a credit to this leading manufacturer and marketer of quality sailboat hardware and accessories. Visit the Harken website at www.harken.com.au
"The HARKEN" as it is known in youth sailing circles worldwide stands out as one of the premier events for youth on the international match racing calendar and has during its 26 year history served as a launch pad for a number of local yachting stars including dual Harken winning skippers James Spithill (and America's Cup dual skipper winner), Michael Dunstan, Steve Jarvin, Torvar Mirsky and more recently William Tiller who has since become a rising star on the World Circuit.
Eligible Skippers Finalised!
The 2017 Harken International Youth Match Racing Regatta will host the World's best youth match racing talents, with competitors coming from across the globe including America, Japan, New Zealand, The Netherlands and interstate Australia. This year's event is being managed by one of Australia's best Race Management and International Umpire teams, setting it up to become one of the most prestigious Youth Match Racing Events in the world.
With 6 of 12 teams ranked within the world top 150 and four remaining competitors in the top 300, competition for this year's Rockin' Robin Trophy will be fierce.
Top ranked skipper Jelmer Van Beek is representing The Netherlands with his Team Dutch Wave. They are currently ranked 42nd in the ISAF Open Match Racing Rankings. Van Beek and his team have recently been competing across Europe in various match racing and keelboat events, gaining valuable experience and a competitive ranking as they work towards their goals of competing in the World Match Racing Tour.
Van Beek is closely followed by Leonard Takahashi and his Pacific Racing Team, with a ranking of 43 reflecting his recent podium finishes at the New Zealand National Championships and 2017 Governor's Cup. Leonard has been campaigning in the international 49er class and competing at Grade 1 events including the 2018 World Cup Series - Round 1 held in Gamagori, Kaiyoh Yacht Harbor, Japan.
Closer to home is growing talent Finn Tapper from the Cruising Yacht Club of Australia ranked 99th off the back of winning the 2017 CentrePoint International Youth Match Racing Championships in February (Wellington, New Zealand). He will be supported by mainsail trimmer Tom Grimes who has competed at the Harken previously and currently has his own ranking in the top 50.
Other top ranked teams include international guests Porter Killian from Balboa Yacht Club (USA), James Wilson and team representing the Royal New Zealand Yacht Squadron (home of the America's Cup), David Wood from Balboa, William Curtiss from Chicago Yacht Club (USA), Callum Radford from the Royal Port Nicholson Yacht Club (Wellington, New Zealand) and Eliott Quintin on behalf of Cercle Nautique Caledonien (New Caledonia).
Not to be missed are interstate and local competitors including John Lynch and team from Darwin Sailing Club who in 2017 hosted their first international match racing event in their new fleet of Elliott 7's. Sarah Parker from the Royal Prince Alfred Yacht Club will be returning to the Harken in 2017 following her podium finish in last year's event. The Royal Sydney Yacht Squadron's team features female helm Charlotte Griffin and her mixed team of new and experienced sailors. Charlotte had her match racing debut at this year's Marinassess Women's Match Racing Regatta held by the Cruising Yacht Club of Australia.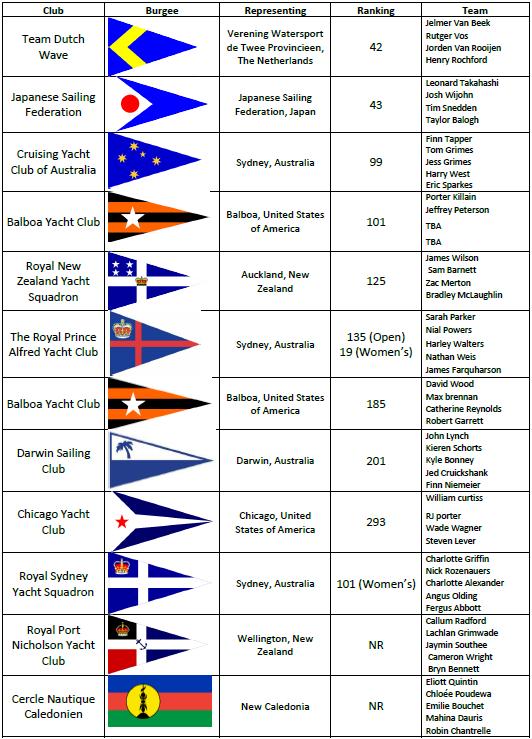 Racing starts November 23rd at the Royal Prince Alfred Yacht Club in the clubs polished fleet of Elliott 7's.
2017 HARKEN International Youth Match Racing Regatta Umpire Team:
Chief Umpire: Ben Fels (International Umpire)
Garry Deane (International Umpire)
Gary Manuel (International Umpire)
Damien Boldyrew
Peter Bracken (NT)
Rob Armstrong
Robyn Tames
Simon Barrington
Harken are proud of our involvement of this event over the past 26 years, we believe youth sailing is one of the most important forms of our sport. We are heavily committed to youth sailing both here and overseas. The Harken family wish everyone taking part the best of luck in the regatta, may the best team win.
–
Grant Pellew, HARKEN Australia Managing Director