September 11 - 17, 2016: Issue 280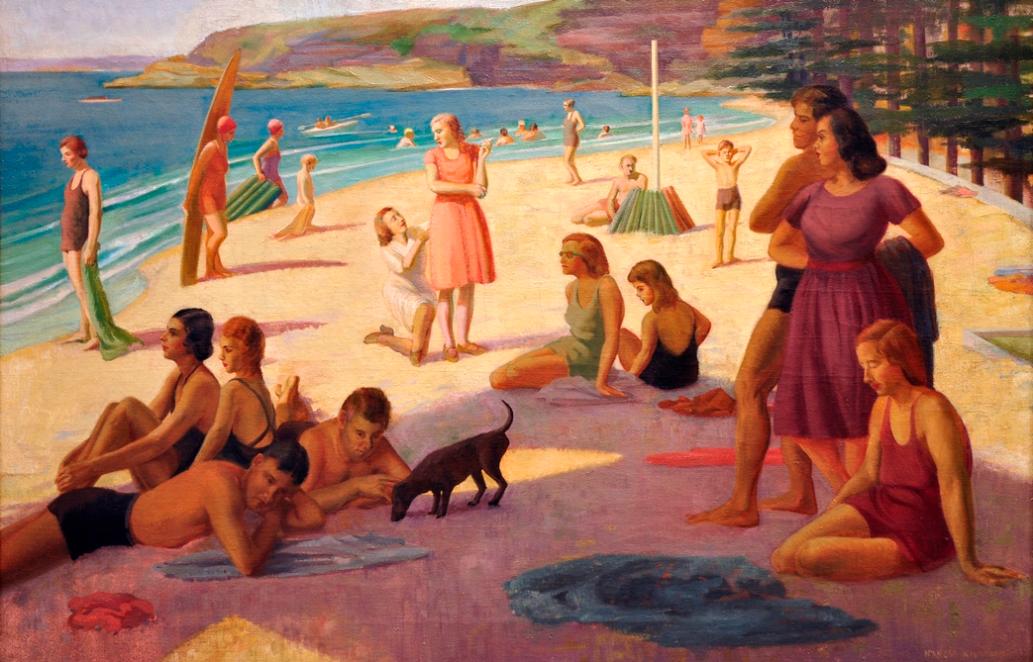 Nancy Kilgour's 'Untitled Figures on Manly Beach' - circa 1930
2016 Manly Arts Festival - Art, Music, Performance and Chocolate!‏
One of Sydney's most anticipated cultural events, the Manly Arts Festival will be officially launched at Manly Art Gallery & Museum, from 6.00 - 8.00pm on Friday 16 September, by acclaimed violinist, composer and conductor Richard Tognetti.
The fourteen-day celebration of art and culture is now in its 23rd year. The Manly Arts Festival has been running for 23 years and attracts about 15,000 visitors annually – all alongside one of the world's best surf beaches and adjacent to beautiful Sydney Harbour!
This year offers a feature packed program of family-friendly events, including exhibitions, concerts, talks, dance, films and creative workshops.
Exhibitions:
Coinciding with the Festival launch, the Gallery will open two new exciting exhibitions;
'Northern Light', focusing on contemporary photo-media by seven Northern Beaches based photographers, and
'Manly: Art from the Vault', with works drawn from Manly Art Gallery & Museum's extensive collection revealing the many faces of the famous beachside suburb and showcasing the Gallery's recent key acquisitions.
The 'Northern Light' exhibition (10.00am – 5.00pm, Tuesdays – Sundays, 9 September – 23 October,) will include recent works from pre-eminent and emerging artists living on Sydney's Northern Beaches. Artists Cameron Bloom, James Brickwood, Tim Hixson, Sally Mayman, Trent Mitchell, Cade Turner and Louise Whelan reflect on the environment, culture and identity through local, national and international 'lenses'.
'Manly: Art from the Vault' draws from Manly Art Gallery & Museum's extensive collection of paintings, photographs, works on paper and museum objects.
These range from early works by the wonderful Ethel Carrick Fox, A.H Fullwood and Tom Peerless to contemporary photographer Anne Zahalka's photographic reinterpretation of Nancy Kilgour's painting Figures on Manly Beach (c1930).
The Manly Art Gallery & Museum Society is hosting 'Frida Kahlo: Art, Life, Culture and Chocolate', a special event to learn about the art, life and culture of Frida Kahlo while indulging your palette sipping authentic Mexican hot chocolate (10.00am – 12noon, Saturday 17 September)!
Delve into the extraordinary life and times of famed Mexican artist Frida Kahlo with artist Rhonda Dee (who hails for the border of Texas and Mexico) as she delivers an interactive exploration into Frida's work, historical/political background and influences, coinciding with the Art Gallery of NSW's Frida Kahlo and Diego Rivera exhibition. Cost: MAG&M Society Members $45, General $50 (suitable for audiences 16+)
Bookings: 9976 1421, Email: artgallery@manly.nsw.gov.au
Music:
The Manly Arts Festival will be presenting some great chamber music, too!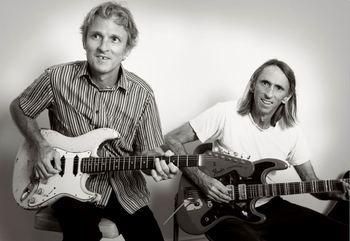 Performance by Reg Mombassa and Peter Doherty. At the launch of the 2016 Manly Arts Festival, join iconic Australian artist Reg Mombassa and his brother Peter O'Doherty formally of the ARIA Hall of fame band Mental As Anything for a night of art, music and environmental awareness. Hear songs from Reg Mombassa's band Dog Trumpet, see live projections of NSW food and wine producing regions and find out what you can do to protect these areas from coal and gas expansion. Reg Mombassa has teamed up with rural preservation group Lock The Gate Alliance to showcase a number of recent paintings he has produced on the theme of environmental protection. Don't miss out on this unique collaboration of music, environmentalism and visual storytelling that will open your eyes to the situation facing some of NSW's most important forests, farming communities and prime agricultural lands. When: Friday 16 Sept, 6 – 8pm. Where: Manly Art Gallery & Museum, West Esplanade, Manly. Free event. Contact: MAG&M 9976 1421
Dimitri Ashkenazi and friends join up with the finest ensembles from the Sydney Conservatorium High School to present three concerts in a wonderful musical celebration of friendship and youth (Manly Art Gallery & Museum, Saturday 24 and Sunday 25 September);
Concert 1: What's a Flugelhorn? A short introduction for families, with music from Mahler to the Movies. Featuring Sydney Symphony Orchestra player Anthony Heinrichs on Flugelhorn alongside pianist John Martin. 11.00am, Saturday 24 September. Cost: All tickets $5 (children under 5 years free entry)

Concert 2: 'Young Mozart & Mendelssohn' (A selection of great chamber music by Airena Nakamura (violin), Teije Hylkema (cello), Grace Kim (piano), 7.00pm, Saturday 24 September. Cost: adults $45, concession $40

Concert 3: Dimitri Ashkenazy - Clarinet, Bridget Bolliger - Flute, and Maria Rospopova – Piano, performing music by Mozart, Mendelssohn, Ernest Bloch, Niels Gade, Andre Jolivet and Miriam Hyde, 7.00pm, Sunday 25 September. Cost: adults $45, concession $40
Bookings essential: www.trybooking.com/MCNY
Contact: akkyvano@bigpond.net.au M: 0403 261 528
www.sydneychambermusicfestival.org.au
Other festival highlights:
Author and art critic Ashleigh Wilson will discuss his new biography of Sydney artist Brett Whiteley (Saturday 17 September, 3 - 4pm) .

Manly's Big Draw, led by artist Lilly Blue, where families and artists are invited to participate in the creation of an interactive community installation (Sunday 18 September, 10am – 2pm)

Curator Ross Heathcote will host a talk with Cameron Bloom about his evocative photographs of Penguin, a magpie which is the star of Bloom's captivating new book 'Penguin Bloom', which is published by ABC Books and features a narrative by New York Times best-selling author Bradley Trevor Greive (Sunday 18 September, 3 - 4pm).
Australian Chamber Orchestra violinist Satu Vänskä, Midnight Oil and Electric Guitar Orchestra's Jim Moginie and Brian Ritchie, bass guitarist for rock band Violent Femmes, team up to stage a concert (Saturday 17 September, 7pm).
There will be a Creative Women's Circle event featuring artist Fiona Chandler, photographer Louise Whelan and sculptor Sandy Bliim (Tuesday 20 September, 10am – 12noon).

Manly Artist Market at Queenscliff Surf Club (Saturday 24 September, 9am – 3pm)

Kids Art Adventures and teen photography workshop

Art & Soul Collective exhibition at Warringah Creative Space

and much, much, much more!

PLAY workshops
OPEN studios
Artist market
Manly Arts Festival 2016 Program
(6.19 MB PDF)
More Information
Check the festival website www.manlyartsfestival.com.au
Call the festival info line at Manly Art Gallery & Museum on (02) 9976 1421. For images, call (02) 9976 1419 or email artgallery@manly.nsw.gov.au
Throughout the festival, programs will be available from Manly Art Gallery & Museum and all Council customer service centres on the Northern Beaches. twitter.com/manlyartsfest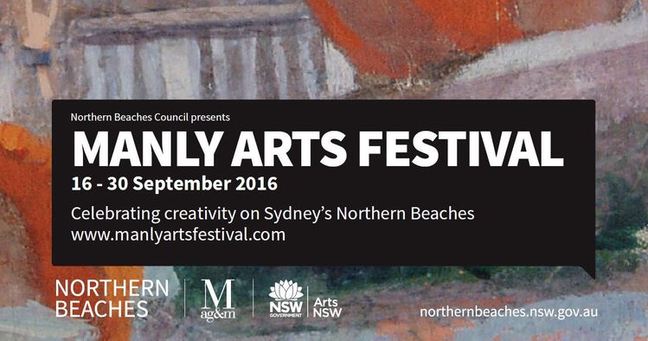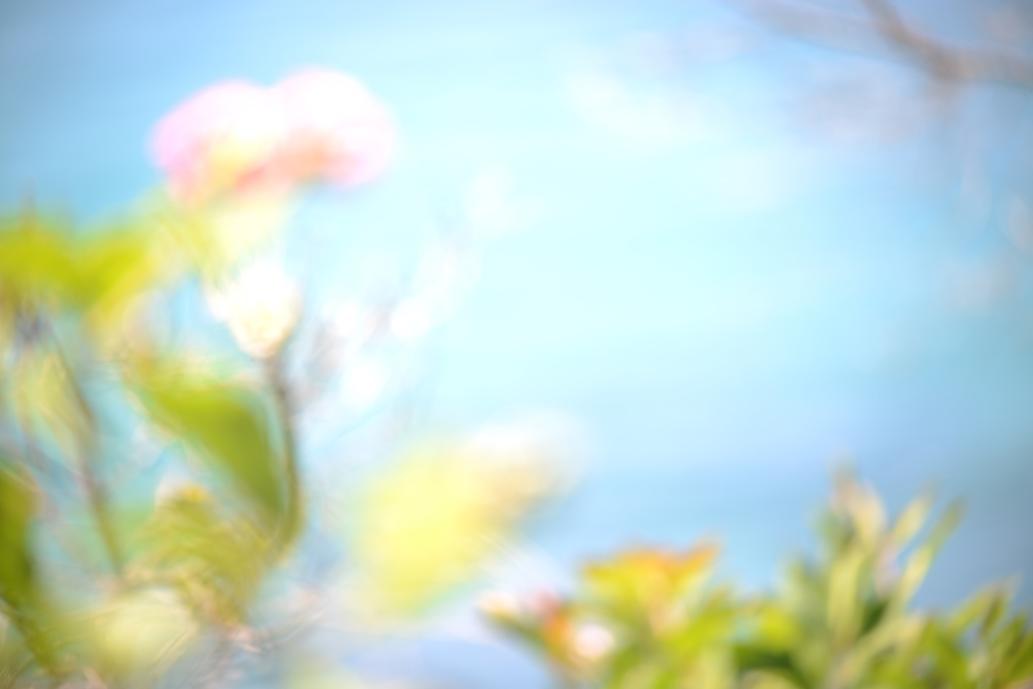 Image detail courtesy Cade Turner.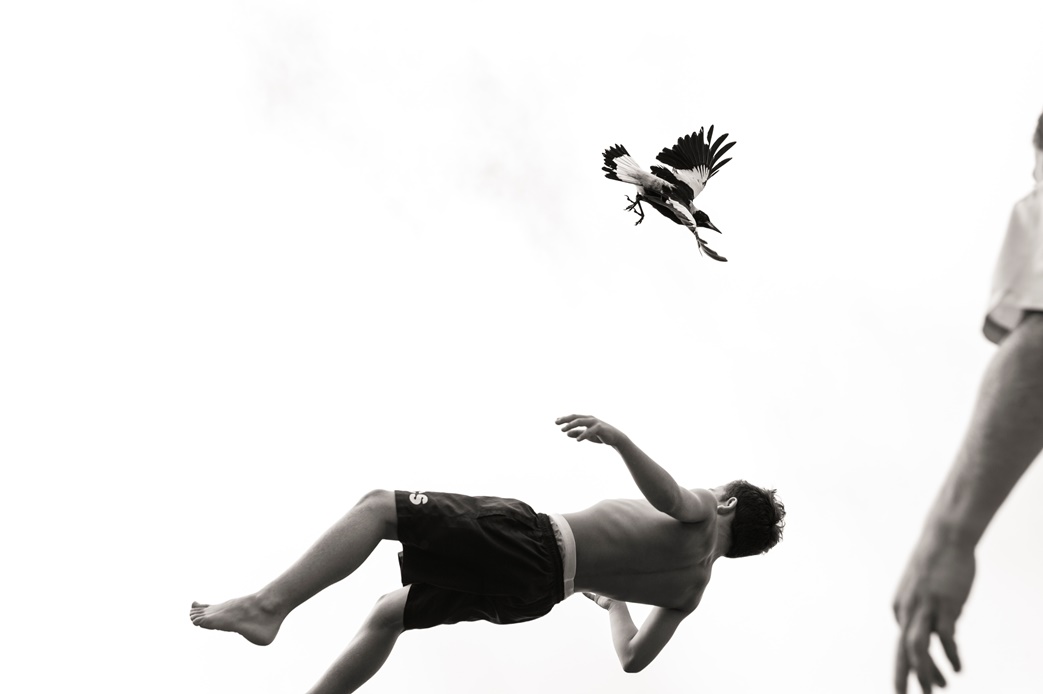 Penguin Bloom - Series 2 - by Cameron Bloom