December 13 - 19, 2015: Issue 244
SNB Branch Lead After Day One of 2015 Interbranch Championships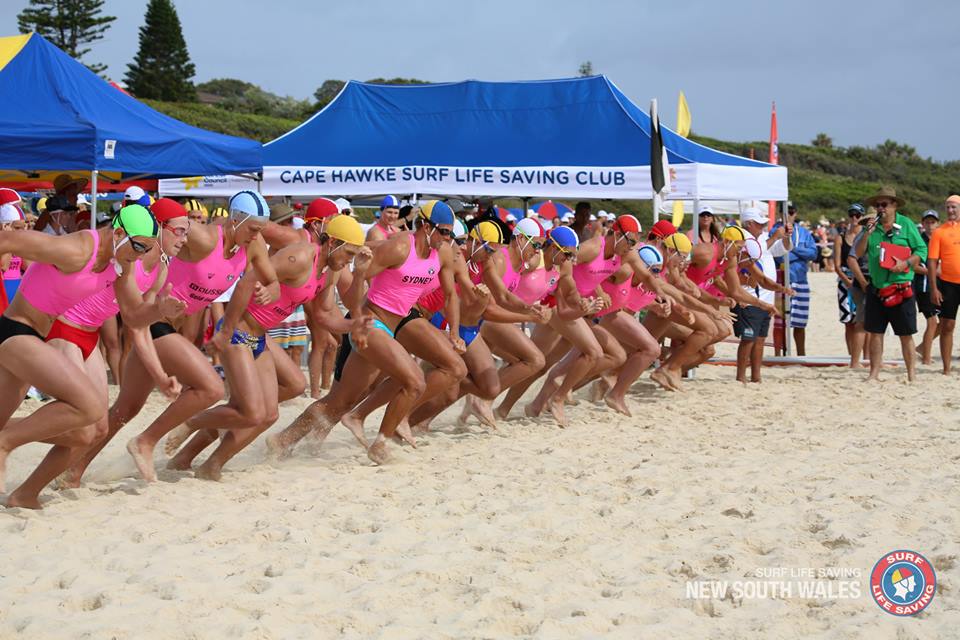 Interbranch Champs Revamped
Wednesday 9 December 2015 – SLS NSW
An elite team of representatives from each of the 11 Surf Life Saving Branches from this Saturday will be journeying to Cape Hawke on the state's Lower North Coast for an intense weekend of competition.
Changes to this year's Interbranch Championships has smaller branches looking to capitalise on the new format.
The changes made to the 2015 event will see the inclusion of a Branch of Origin rule, drafting which will ultimately give the smaller branches access to a wider pool of talent and a wild card.
Surf Life Saving NSW has brought in the Branch of Origin rule which gives country branches the option to pick a former open competitor who hasn't been selected by their primary branch.
Meanwhile, drafting has been included to give the smaller teams a chance to select available athletes from stronger regions. The benefits of this practice are enormous – the selected athlete will get a chance to further their own representative experience while the competition will be tighter across the bar.
The third change to this weekend's event will give each branch one wild card that can be used to gain for double points in an event. It will be up to the captains and coaches to determine how to use this change tactically.
With the three new additions to the Interbranch format, and the usual competitiveness that any surf carnival brings, Surf Sports Manager, Rob Pidgeon, is anticipating a highly competitive event.
"We have brought the changes in to better align with January's Interstate Championships in Victoria and I'm very excited to see how the branches adapt," said Rob Pidgeon.
The Interbranch is unique on the surf sports calendar, with a maximum of 40 athletes from each branch, comprised of three male and female competitors in the Under-12, Under-13, Under-14, Under-15 (comprising the Age Team), Under-17 (Youth Team), Under-19 and Open age groups making up the Open Team.
With such a limited amount of athletes contesting each event, points will be at a premium during the two-day carnival, and finishing on the podium for your branch will be crucial in deciding who gets to take home the ultimate prize.
For the athletes themselves, the carnival is their last opportunity to push their chances of being named in the state team, which will be announced on Sunday evening immediately following the competition. Sydney Northern Beaches are the defending champions, while their main rival Sydney will be keen to reclaim top spot as they did in 2013. Central Coast and Hunter are also teams to watch with a number of talented athletes wanting to prove themselves on the big stage.
Country branches; Far North Coast, North Coast, Mid North Coast, Lower North Coast, South Coast, and Far South Coast will be using the event as their last chance to tune up against their bigger rivals before resuming training for next month's Country Championships.
"The Interbranch is always a tough event with every branch determined to do their best and score crucial points over their rivals - it's always hard to predict a winner.
"Sydney Northern Beaches will be doing their best to defend their success from last year, but I am sure the other branches will be hot on their heels," Mr Pidgeon said.
Media are welcome to attend the event - please see the SLSNSW media team in the clubhouse to arrange accreditation, or phone Phillip Brent 0401 916 165 on arrival.
Daily wraps, results and photos are also available from the SLSNSW media team on site. Full event details, team lists, timetables and results can be found on the NSW Interbranch Championships Event Page.
2015 SNB INTERBRANCH TEAM
AGE GROUP MALE FEMALE
U/12 WATER Isaac Crews - Nrth Curl Curl Emma Brogden - Nrth Curl Curl
Joel Piper - Nrth Narrabeen Evie Coulter - Manly
U/12 BEACH Dylan Hayford - Manly Zoe Couzens - Bilgola
U/13 WATER Tyler Krenkels - Manly Piper Harrison - Manly
Mitchell Stuart - Nrth Curl Curl Sophie Walters - Manly
U/13 BEACH Aiden Helu - Manly Madeline Wallace - Collaroy
U/14 WATER Thomas Bedingfield - Manly Amy Polikowski - Manly
Zac Morris - Manly Madison Ward - Manly
U/14 BEACH Will Garling - Nrth Steyne Macy Carrothers - Avalon
U/15 WATER James Finn- Newport Emily Doyle - Manly
Ryan Singleton - Manly Jami Prowse- NrthCurlCurl
U/15 BEACH Reuben Sharma - Dee Why Sophie Wickham - Freshwater
U/17 WATER Oscar Jones - Manly Grace Gurr - Manly
Callum Lowe-Griffiths - Queenscliff Olivia Heaton - Newport
Issac Smith - Newport Naomi Scott - Manly
U/17 BEACH Josh Tyrrell - Freshwater Sophie McGovern - Nrth Curl Curl
U/19 & OPEN Charlie Brooks - Newport Rachel Crerar (Capt)- Manly
WATER Jay Furniss - Manly Lara Moses - Newport
Mitchell Trim - Newport Taylar Puskaric - Manly
U/19 & OPEN Michael Kember (Capt)- Collaroy Newbie Redding - Newport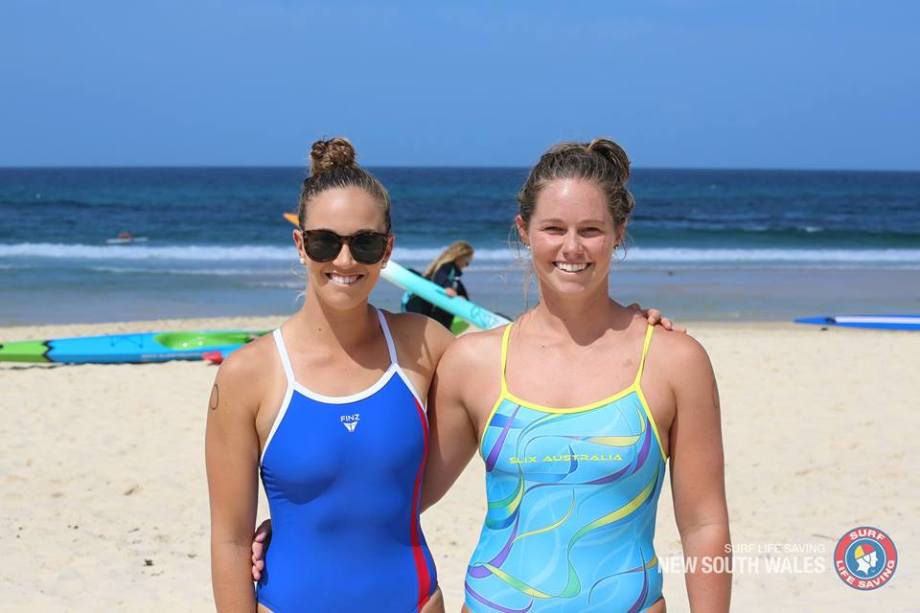 ___________________________________
SNB Branch Lead After Day One of 2015 Interbranch Championships
Saturday 12 December 2015: SLS NSW
Sydney Northern Beaches are on top after an exciting start to the 2015 Interbranch Championships, leading Sydney by 66 points going into tomorrow's team events.
The 2014 Champions shot out of the blocks early with wins in the Open Male, U15 Female, U13 Male Surf Races but Sydney were hot on their heels right up to the final race with Lizzie Welborn dominating the field in the Open Ironwoman.
Central Coast, Hunter, Far North Coast and Illawarra round out the top six and the remaining five country branches making the most of the new format changes to the championships.
Sydney Northern Beaches Co-Captain, Michael Kember made his return to the beach a spectacular one, finishing first in the Open Male Sprint while his fellow teammates on the sand produced similar results.
"It's fantastic to be back at Interbranch, it's been seven or eight years since I was here last so I feel like an old man but I couldn't ask for a better day and even better results," said Michael Kember.
Jay Furniss was sublime for the tri-colours, starting and finishing the day In first place in both the Open Male Surf Race and the Open Ironman.
Sydney also had their fair share of finishers including Lucy Flanagan and April Druery in the U12 and U13 Sprint respectively while Jake Sullivan and Madeleine Hardy took out the U12 Board races.
Central Coast and Hunter showed they have what it takes to challenge the two Sydney branches, performing consistently well throughout today's event and they're looking forward to see if they can catch them tomorrow.
As expected, Illawarra were outstanding on the sand especially in the Opens with Siobhan Dibley winning the double while Blake Drysdale cleaned up in the flags and finished second in the sprint.
"I'm pretty stoked to take out the double. I haven't had any beach sessions since Aussies when I did my hamstring so it's amazing to get both sprint and flags," said Siobhan Dibley.
The final day of the 2015 Interbranch starts tomorrow from 8am with the Rescue Tube Rescue and concluding with the Taplin Relay. Presentations will follow the final race.
Interbranch leader board after day 1:
Sydney Northern Beaches - 1014
Sydney - 948
Central Coast - 893
Hunter - 812
Far North Coast - 727
Illawarra - 672
North Coast - 513
South Coast - 501
Mid North Coast - 448
Far South Coast - 378
Lower North Coast - 167
________________________________________
Back To Back Interbranch Titles for SNB
Sunday 13 December, 2015: SLS NSW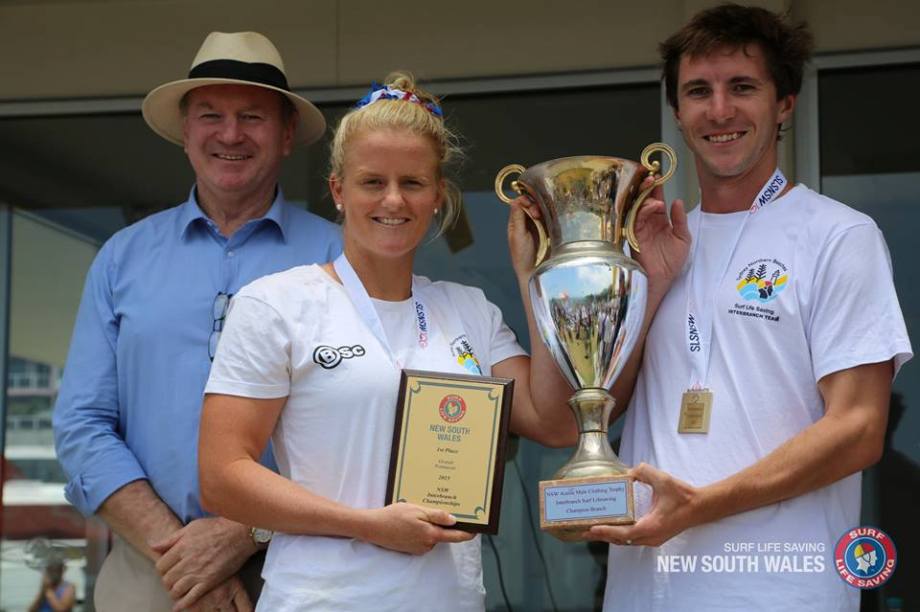 The tri-colours have gone back-to-back Interbranch champions increasing their margin throughout the final days' events to finish on top by a staggering 70 points ahead of Sydney.
Sydney Northern Beaches have now won the last four out of five Interbranch Championships, with this weekend's effort proving to be one of their best wins.
Meanwhile, Central Coast rounded out the top three followed by Hunter and Far North Coast who were crowned country champions for the third straight year.
Sydney Northern Beaches Branch Head Coach, Tony Williams, is proud of his teams efforts but was a little nervous this morning after dropping points.
"On the first day we were probably a little surprised to be ahead by the amount of points we were but it only takes three or four events for that to go away," Tony Williams said.
"Going into the first couple of rounds for the board rescue today, we dropped about 12 points quickly and we were getting nervous. The kids were all told that they're selected for a reason and just to relax and do their job, and it paid off towards the end of the day."
Sydney Branch Team Manager, John De Cean, was very happy with the teams efforts over the two days of fierce competition.
"We're very happy for the kids this weekend. We didn't go as well as we would've thought but as long as they had fun that's all we worry about," said John De Cean.
"It was good to have Hayden (Allum) back in the team after being with Queenscliff for a couple of years, and having Lizzie (Welborn) compete for the Branch was unbelievable as she's a favourite with our younger athletes and an amazing competitor."
Central Coast started the day perfectly winning the Open Male Rescue Tube Rescue and the team continued their efforts in the morning to lock in third place for the sixth straight year.
Surf Life Saving NSW President, Tony Haven, announced at Cape Hawke SLSC this afternoon that the 2016 Interbranch Championships will be held at The Lakes SLSC in the Central Coast on 10-11 December.
2015 Interbranch Championships Final Pointscore
Sydney Northern Beaches – 1242
Sydney - 1172
Central Coast – 1106
Hunter – 1014
Far North Coast – 884
Illawarra – 809
North Coast – 626
South Coast – 595
Mid North Coast – 526
Far South Coast – 438
Lower North Coast - 191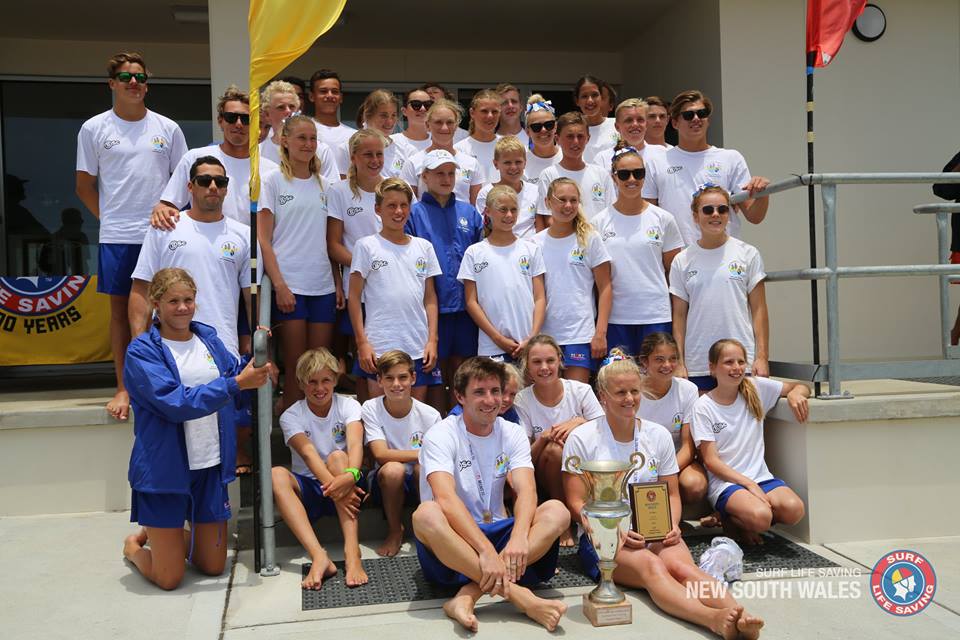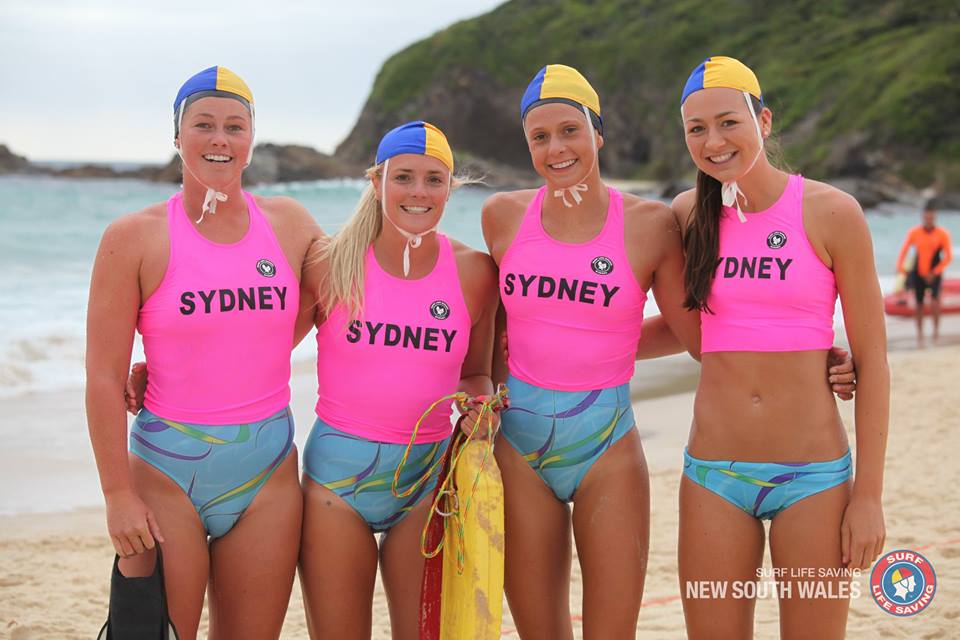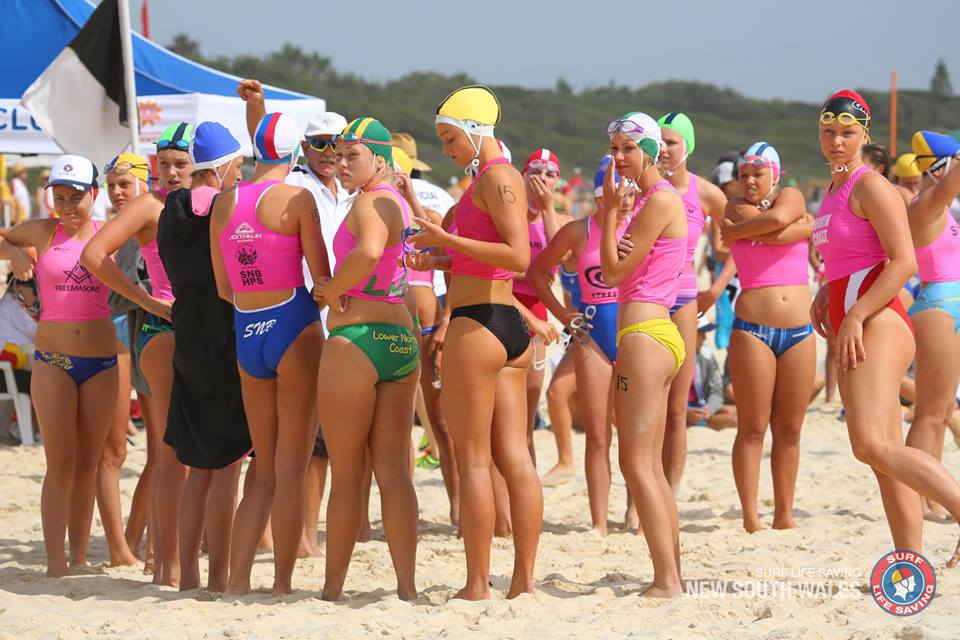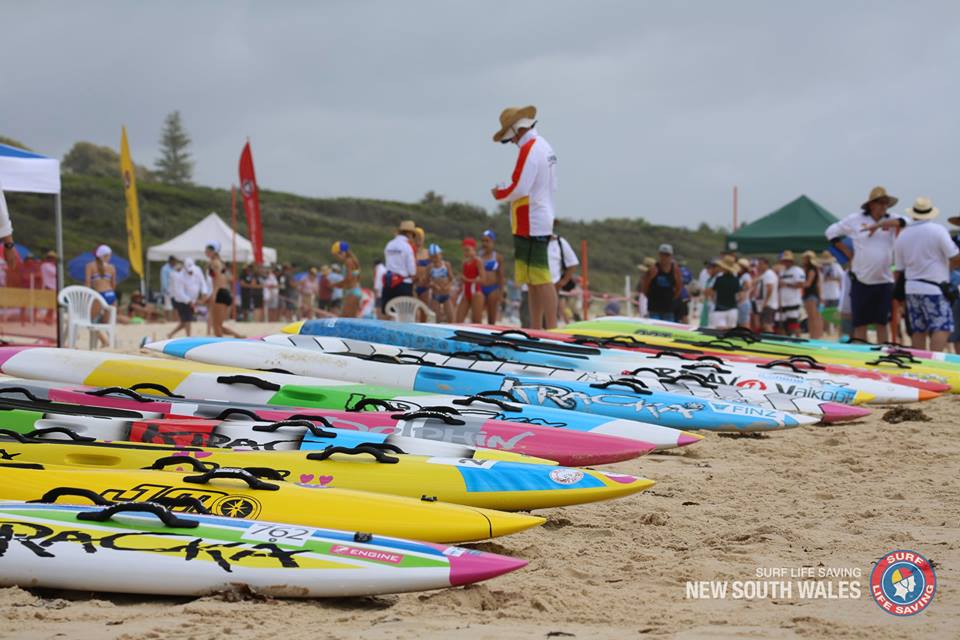 Reports and Pictures by Surf Life Saving New South Wales , 2015.