December 6 - 12, 2015: Issue 243
2015 In Pictures: Events – A 10 out of 10 + 20 to 100 to 149 Years of Celebrations and Commemorations
2015 In Pictures - 2015 Events – A 10 out of 10 + 20 to 100 to 149 Years of Celebrations and Commemorations
The year always opens for us with the Adrian Curlewis Masters Twilight Carnival hosted by Palm Beach SLSC and every second year ArtSpot is raced to straight afterwards.
Palm Beach SLSC will be holding their Twilight Masters Carnival on Friday 8 January 2016.
Surf Life Saving Carnivals such as the Interstate and Summer Ocean Swim events, and in January 2015 Polo By The Sea came to Pittwater where a large crowd of residents and visitors enjoyed the sight of beautiful; horses and skilled riders. This too is returning in 2016.
The weekends of the Surf Life Saving Sydney Northern Beaches Branch follow – wonderful events which hone the skills of all volunteer lifesavers and showcase everything from the March Past and surf boats to those proficient on ski, board, swim and in First Aid.
Local sports clubs such as the Pittwater Baseball Club, Peninsula Cricket Club as well as Summer Futsal ensured all sports fields were well utilised during the hot months.
The wonderful RMYC Pittwater Festival hosted the Classic Yacht Regatta in early March, bringing beautiful vessels to the estuary for a brilliant weekend of sailing by some of the best in Australia.
The Beko Best of the Best hosted by Surf Life Saving New South Wales premiered at the end of March, attracting the best of the best from up and down the coast as well as local rowing crews.
April 2015's school holidays saw the manifestation of Pittwater Council's focus on events and places for our local Youth and a Skateboard, Scooter and Bike competition run by The Big Air School filled Avalon Skating Rink with all kinds of stunts and fliers– Council also unveiled plans for the new Skate Park at Mona Vale late this year and is currently seeking Youth Consultants to 'have their say'.
As the weather cooled foot ball and netball season began, shifting from Summer Touch to more serious on field prowess – Avalon Bulldogs had their fantatsic season, taking out so many premierships it may be a while before anyone beats that record.
The Mona Vale Raiders, Narrabeen Sharks, the Narrabeen Youth Club, Avalon Soccer Club, Pittwater Tigers Junior AFL Club and Pittwater RSL FC all shone all season long too, with great results from juniors through to A Grade and Masters.
April 2015 brought ANZAC Centenary Celebrations to Warriewood's Rat Park with thousands lining Pittwater road to pay their respects and just as many attending the Service. The Warringah Mackellar Centenary of ANZAC Service was attended by Federal and State MP's including the Prime Minister, Hon. Tony Abbott and Mackellar's Hon. Bronwyn Bishop along with Manly State MP Premier Mike Baird, Pittwater's MP Hon. Rob Stokes, Wakehurst MP Hon. Brad Hazzard and the three Mayors of Manly, Warringah and Pittwater among other VIPs. The March was comprised of all Veterans from Local Returned Service League Clubs, Sports Clubs and Schools.
The following weekend, ANZAC Day Services were attended by thousands at dawn and late morning Services and all local schools were involved in ANZAC Centenary education activities. While these Commemorative Services occurred so did the biggest storm to hit Pittwater in quite a few years, causing too much damage that some people are still recovering from.
The first weekend in May Avalon Beach SLSC celebrated its 90th Year and in June the Club hosted the Pittwater Artists Trail Winter Exhibition – both were a resounding success.
June was also the month the 10th Avalon Tattoo occurred with great music and insights on Australia's Services available for all the community. The event showcased our Cadets and the best Pipe and Drum Bands provided wonderful music. A range of local musicians held the stage from early morning on.
In July Living Ocean, assisted by Sea Shepherd Sydney volunteers, continued its gathering of data on the Whale Migration of Winter 2015 – work we should all support if able through a donation. Living Ocean has also expanded its 'No Plastic Please' focus and has a great group of people making Boomerang Bags so plastic bags in Pittwater may soon be a mistake left behind.
RMarine Riley launched the first ever Pittwater Boat Show in late July, a new prelude to the Sydney Boat Show with an opportunity for people to see and talk to all things boat without having to do battle into the city.
The Service for VP Day 2015 hosted by the sub-Branch of Avalon Beach RSL at the cenotaph was attended by many this year. Pittwater MP Hon. Rob Stokes delivered an Address that included local history as well as a current worldview focus.
In August Hon. Rob Stokes announced President of Avalon Beach RSL Sub-Branch, Graham Sloper (Commodore RAN Rtd.) as the winner of the Premiers Community Service Award for 2015, citing not only 10 years of Avalon Tattoos, his work in making the Sydney Northern Beaches Veterans Centre a reality, the ANZAC Centenary Service a success, as well as building the community welcome of ANZAC Day services at Avalon Beach RSL to the point where it is the largest Service outside the city, engaging with local schools to extend the 'service' focus of local RSL's in programs such as Australia My Country, and the membership of Avalon Beach Sub-Branch to encourage everyone who has served, and is just returning from Service, to join, underlines a definite and persistent 'everyone is welcome, everyone belongs' ethos that is, in reality, one tip of one iceberg of contribution to our community by this gentleman. The announcement was met with resounding and sustained applause and cheering at the High Tea hosted by Pittwater's state representative in Mona Vale Bowling Club.
Late August the Avalon Bulldogs began their semi-finals and ran…. all through the Finals to be Premiers in the U9's, U10's, U14's, U16's, U17's, U19's and A2 - Howzatttt!!!
Early September the Royal Prince Alfred Yacht Club held the 149th Opening of their Sailing Season – a few weeks later they officially opened the Jack Gale Training Centre. RPA Sailors have done outstanding things all over the globe all year too, anywhere people sail, in any event and age, proving one of the best yachts clubs in the world thrives here, in Pittwater.
The September School Holidays is when Barton Lynch's Blast Off happens, and this was the 10th year for the penultimate young surfers Grom Fest. Local and visiting surfers, and their families, had a great Blast Off this year and can't wait for the 11th run!
October is when the Royal Motor Yacht Club's Multihull Division holds the Lock Crowther Memorial Regatta with an Ocean Race and Inshore races attracting great vessels and wonderful people to the estuary and club – one of the best regattas on the Pittwater calendar by far. The Regatta has been held since 1996 and will be celebrating its big 25th Anniversary in 2016.
October is also when the Lion Island Challenge hosted by Avalon Beach SLSC is run, won this year by former Olympian and Australian marathon champion Saša Vujanić. This event celebrated its 10th Birthday this year too. Avalon Beach Surf Club President Richard Cole singled out former club captain Brett Greenwood and his wife Jill in his thanks as it is their hard work that has made this challenge such a success, along with the great support team of volunteers from the club.
Late October brought a fleet of Couta Boats to the Estuary for the 2015 Wattle Cup with wonderful Victorian and resident boats bringing yesterday into tomorrow in a series of races that saw the Pittwater Couta Club branch victors in 2015.
October was also the time the Computer Pals for Seniors Northern Beaches celebrated its 20th year with a wonderful series of speeches and great food at The Tramshed, Narrabeen.
In early November the Avalon Art Carnival: The Game, launched, PCA opened its 11th Art Exhibition and Sale, Bilgola Beach SLSC ran the first Surf Boat Carnival of the SLS SNB Premiership for 2015-2106 season and Palm Beach Longboarders held their great Old Mal and Old Log Rally on…. Palm Beach! Wonderful manoeuvres, classic boards and classic waves.
The Remembrance Day Service at Avalon Beach Cenotaph had a large attendance and the Address given by Pittwater's Mayor, Jacqueline Townsend focused not only on honouring past Veterans but also those returning now from overseas conflicts.
Mid November the Newport Surf Club hosted Round Two of the Surf Boats Competition, Avalon Market Day Dog Show 'showed' it is growing in popularity and the Palm Beach Beware the Bullets Regatta all happened on the same day. Out on the estuary RPAYC and RMYC were holding their Saturday afternoon races, one of those brilliant MC38's was doing some training and the seaplane was coming and going with diners for Jonahs.
And now it's December, and Warriewood Beach SLSC have hosted Round Three of the Surf Boat Carnivals for this season – a resounding success, proving the skill and fitness of these boat crews, that has been taking people's breath away for over a hundred years now, is still dynamic, still great and still bringing out the best in the best local boat crews.
In the next few weeks Christmas Celebrations and Carols will resound form Pittwater Parks and a great outdoors activities focus will see residents via with visitors for space from east to west to north to south.
And this is just a few of this year's Pittwater Events – each Issue this year has been crammed with what has been happening and what's coming up – Mona Vale Hospital Auxiliary Stalls, NBI fun days, Scotland Island Fireshed Dinners, Woody Point Yacht Club races and Putt Putt Regatta, Newport's Sculpture Trail and Fun Run, Church Point Ferry Service guided tours, Pittwater Council's excellent 'pop up' events where everything from music to picnics, replete with deck chairs on Mona Vale's Village Green (the park) has Enlivened our places and their spaces, Dragon Boat races, junior sailing clubs such as BYRA and Avalon, as well as sailing programs through local schools – cycling, paddling, walking, singing – music from the Sydney Northern Beaches Symphonic Wind Ensemble or the great local school bands, everything and everyone has been getting out and involved in something.
And soon it will be 2016, and off we go again…
A few snaps from this year of the Pittwater Vision to Live, really really LIVE!: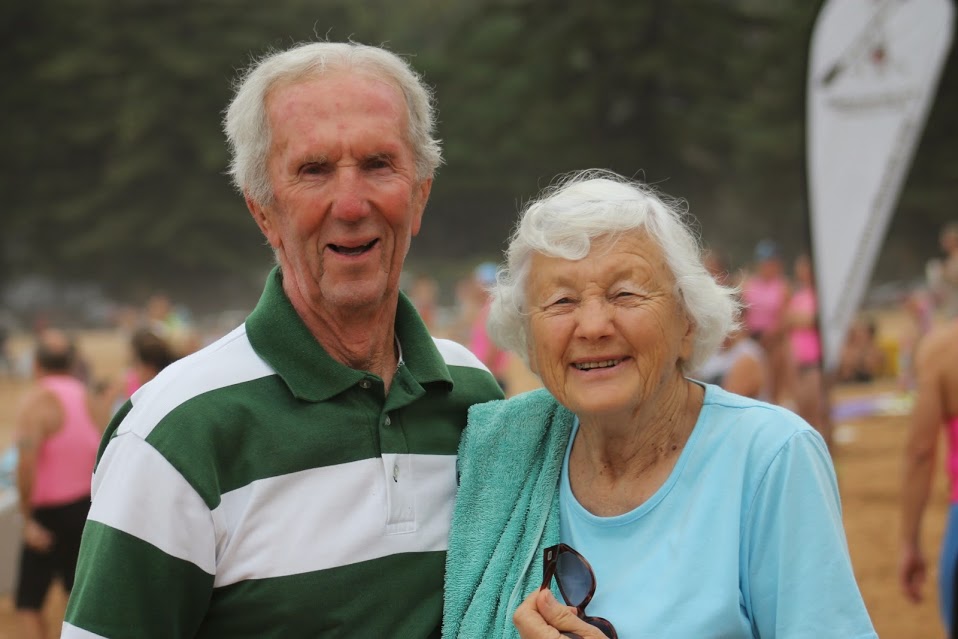 Palm Beach SLSC Life Member Ian Curlewis with wife Bev - Adrian Curlewis Twilight Masters Carnival 2015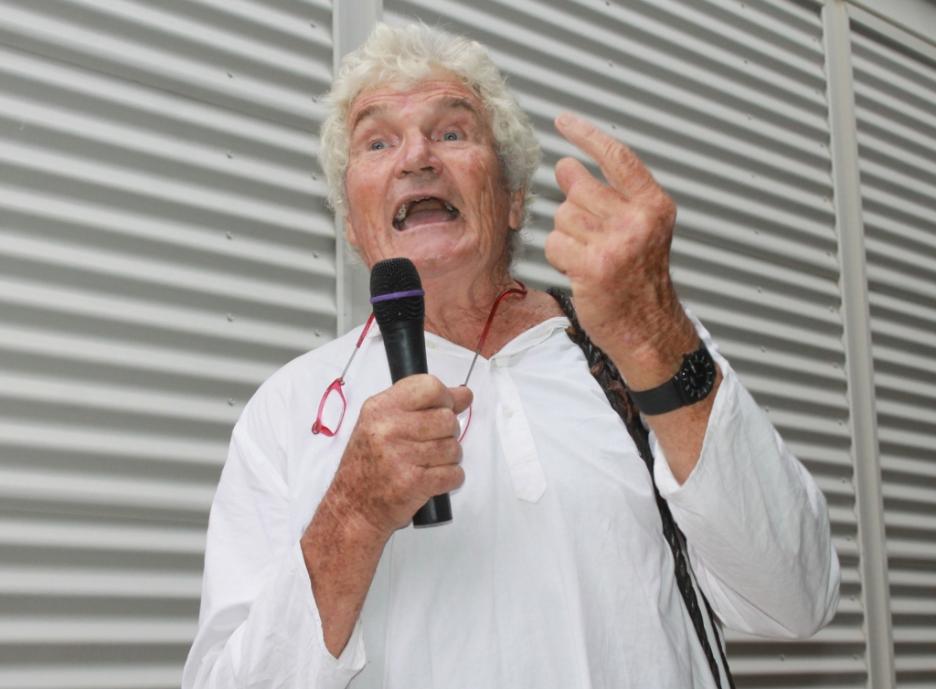 Barrenjoey Lighthouse - Second Stage of Restoration Works Complete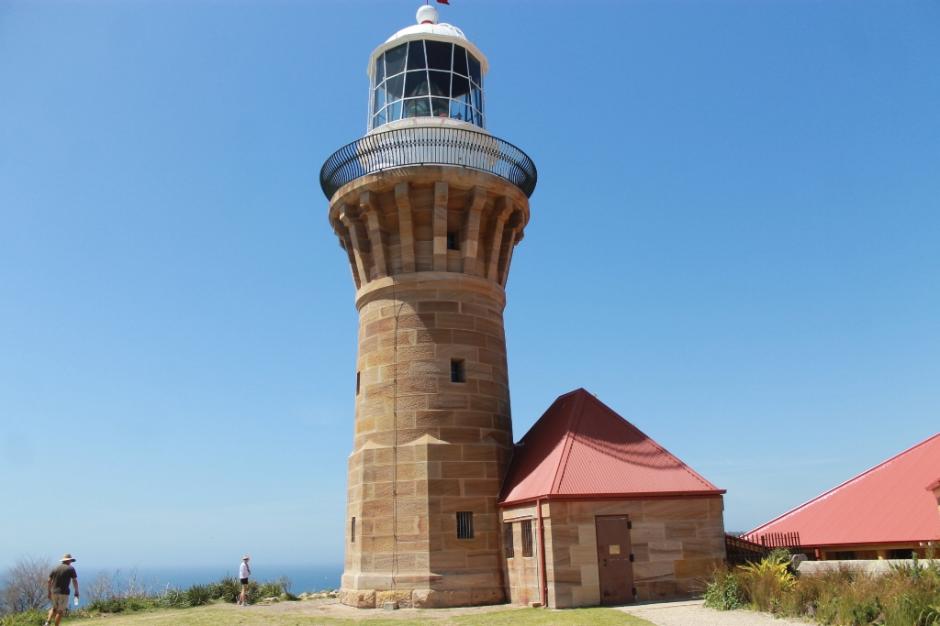 Barrenjoey Lighthouse - 1.1.2015
On New Year's Day, 1st of January 2015, we strolled up Barrenjoey Headland to show visitors staying with us around the iconic Barrenjoey Headland and have a look at the now completed restoration of the lighthouse works carried out in 2014. As you can see the lighthouse tower is looking pretty clean, almost new!
The new sandstone flagged access trail to Smuggler's Track, with landscaping and bushland restoration is a vast improvement on the semi-goat track that predated it.
The headland is covered in green at present with a proliferation of Fringed Violet bushflowers. Flannel flowers, Bush Peas and Australian Rice Flowers have returned too - a very good sign to those who now a little about the indigenous lore relating to these Australian Bush Flower Essences. Healing has and is taking place after the devastating bushfire of Spring 2013.
Still to come over the next two years is a further $1.6 million allocated by the current NSW Government for further restoration and conservation works on the cottages and other structures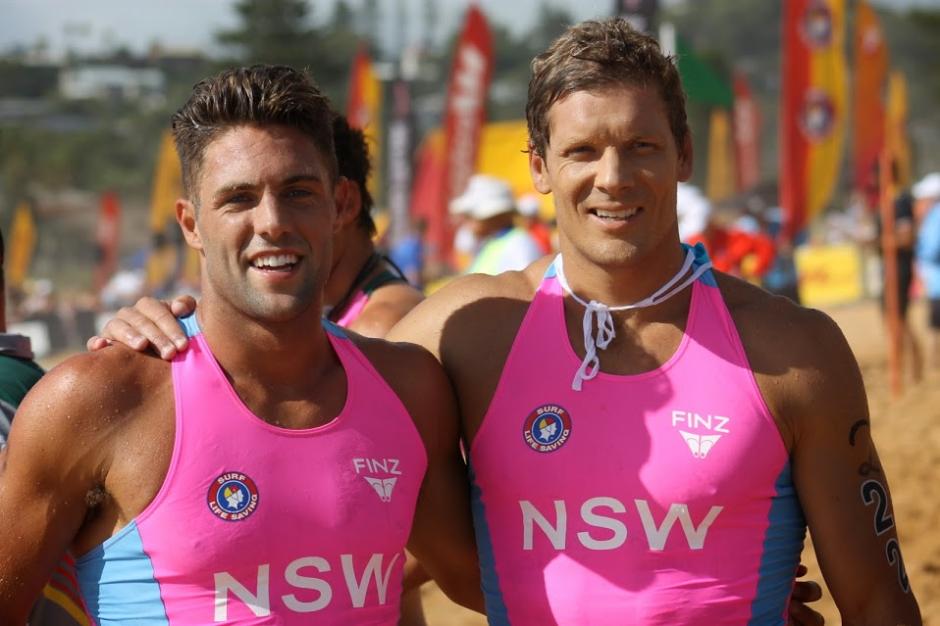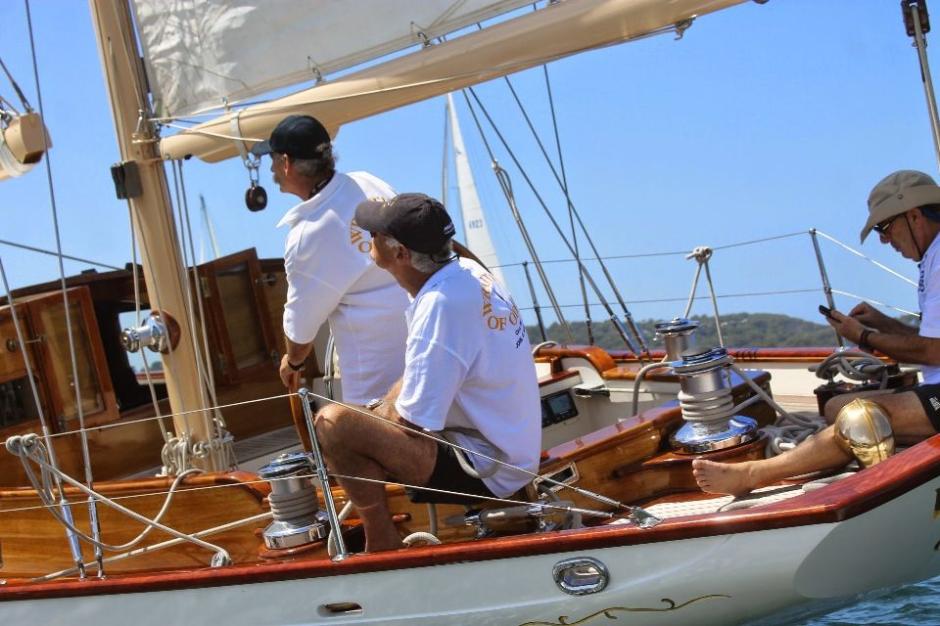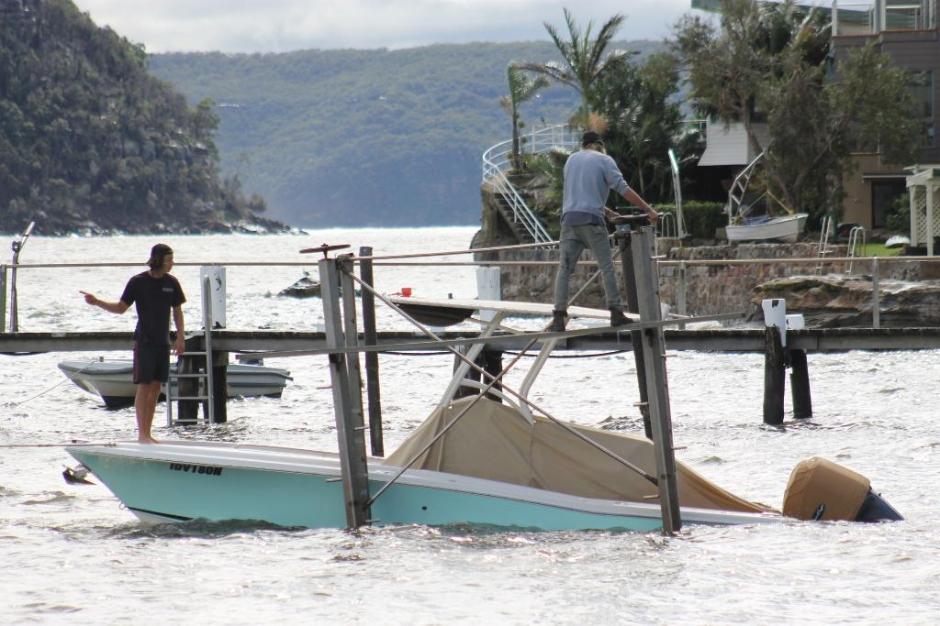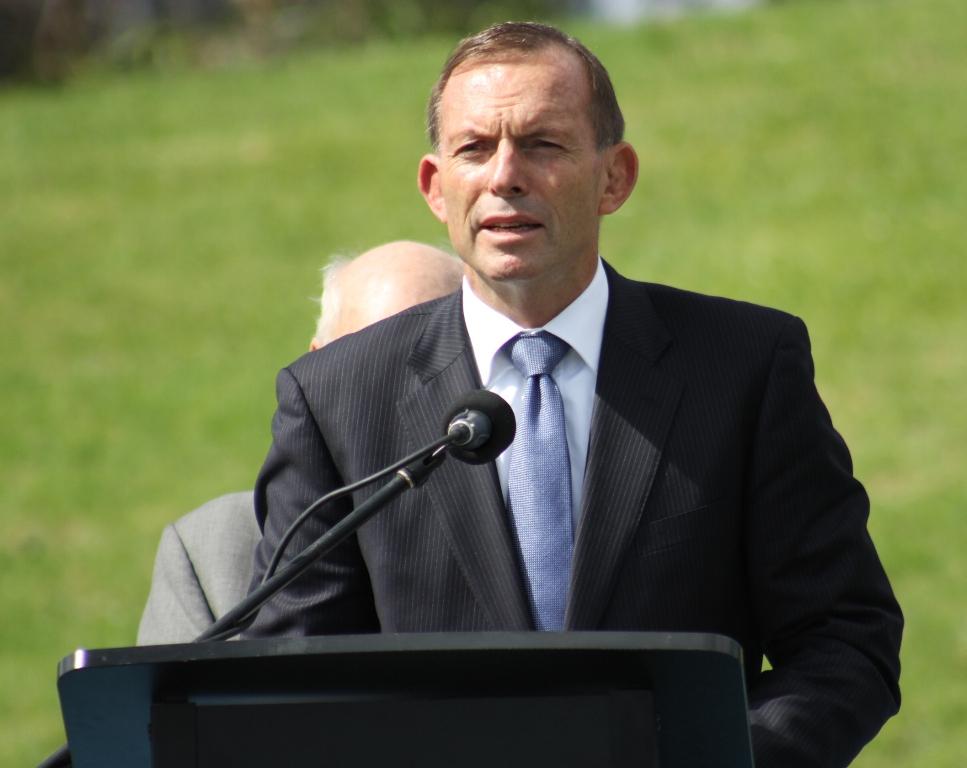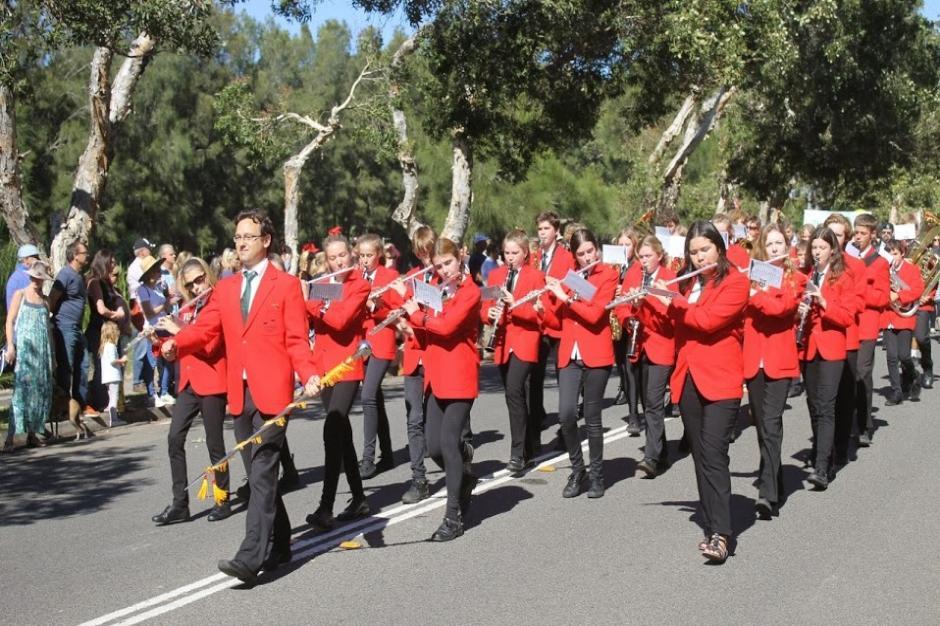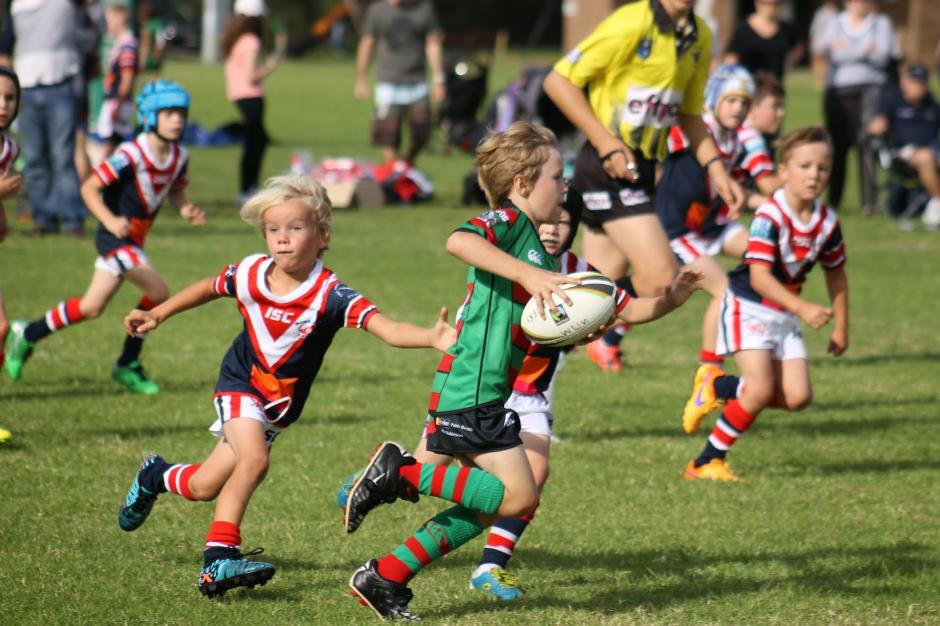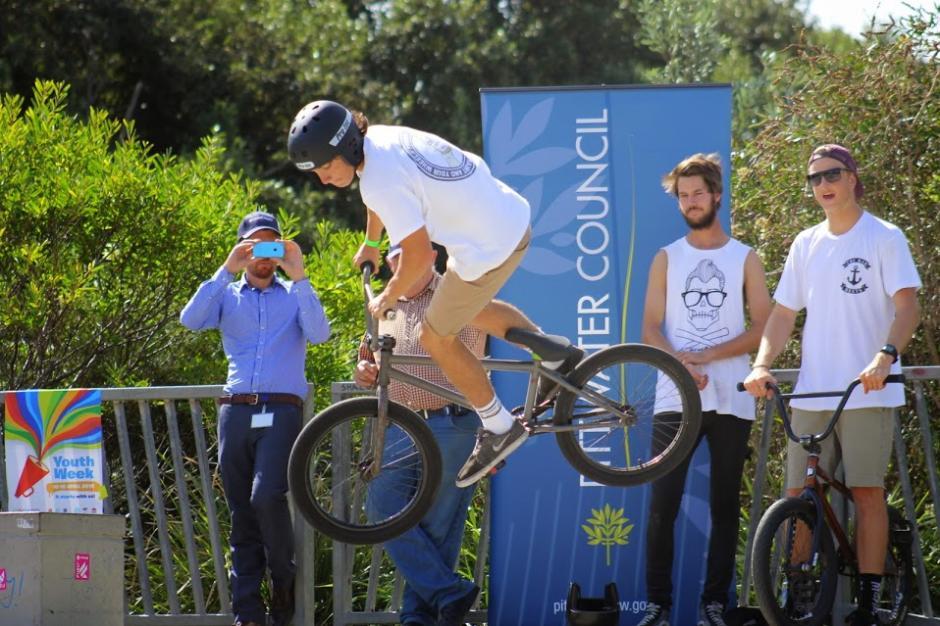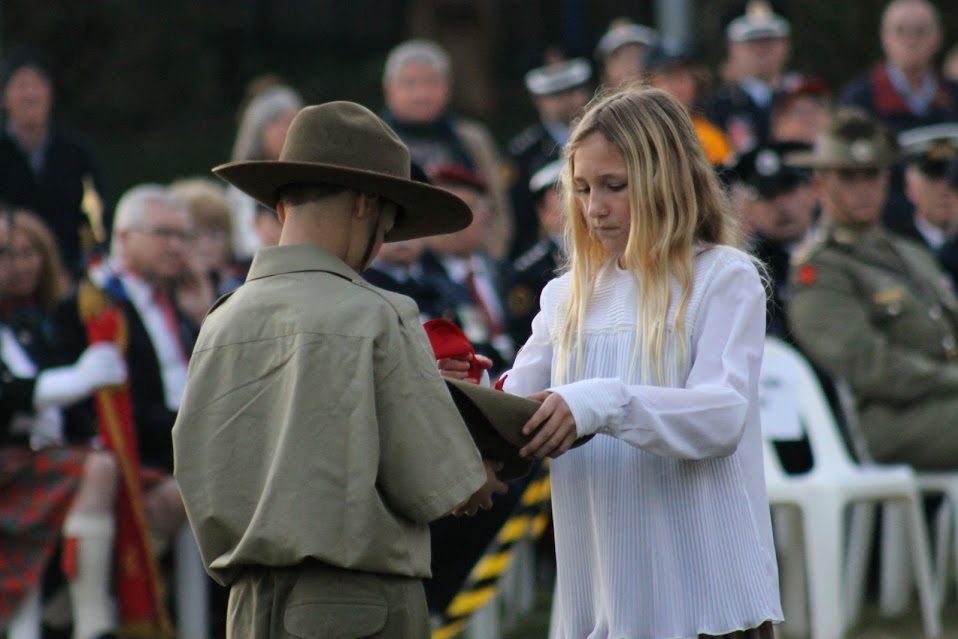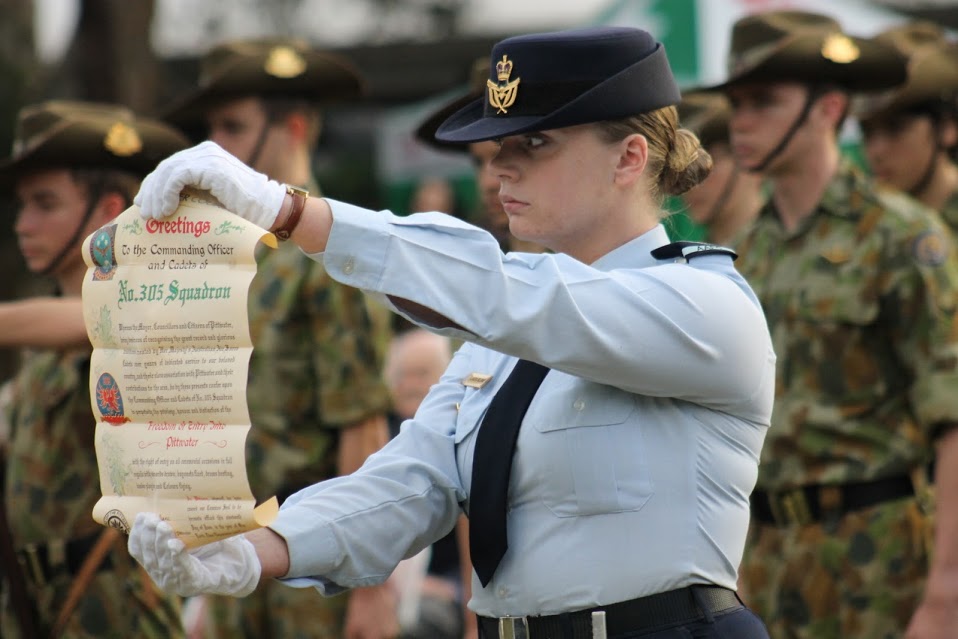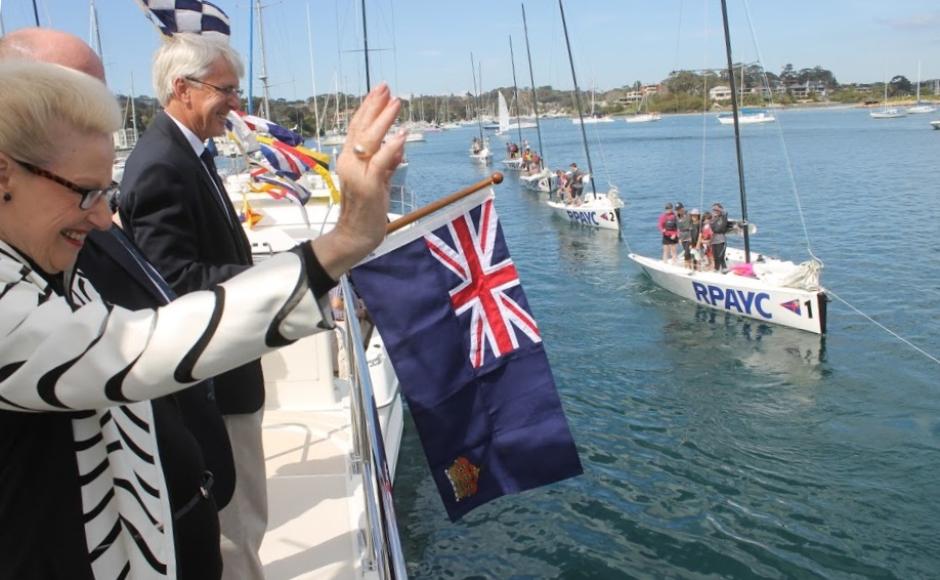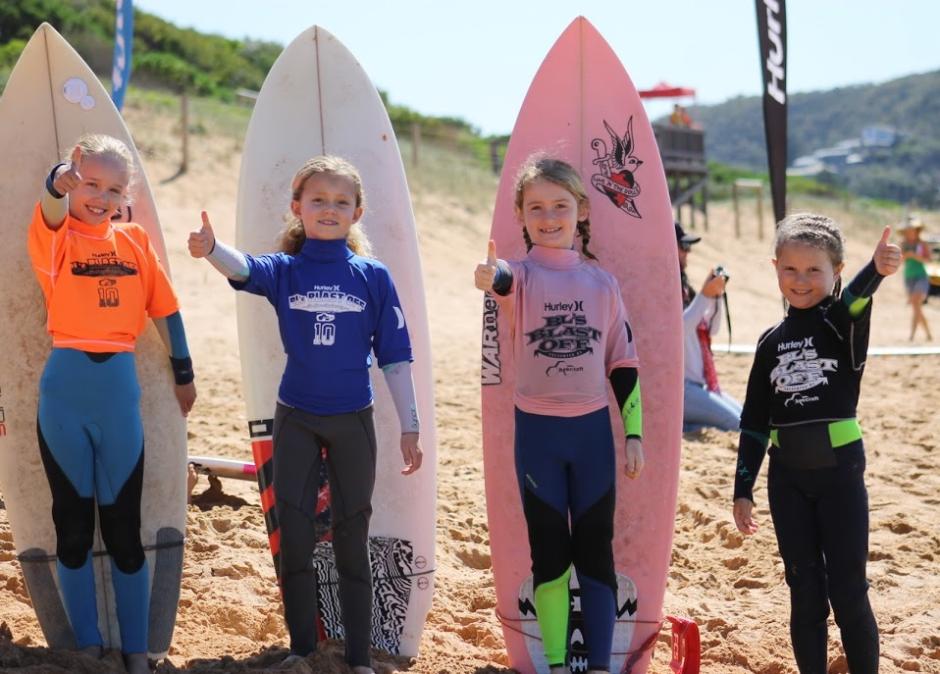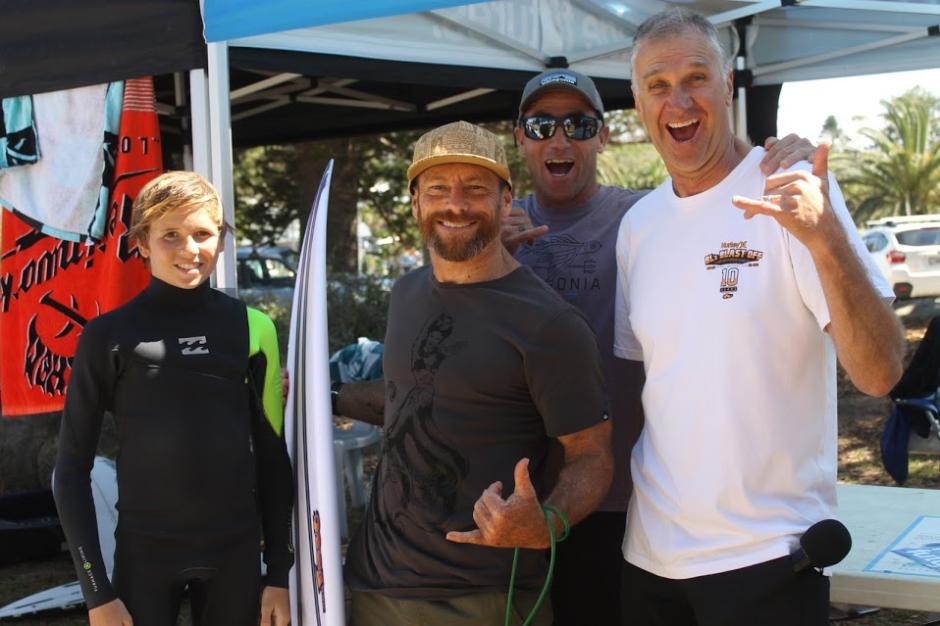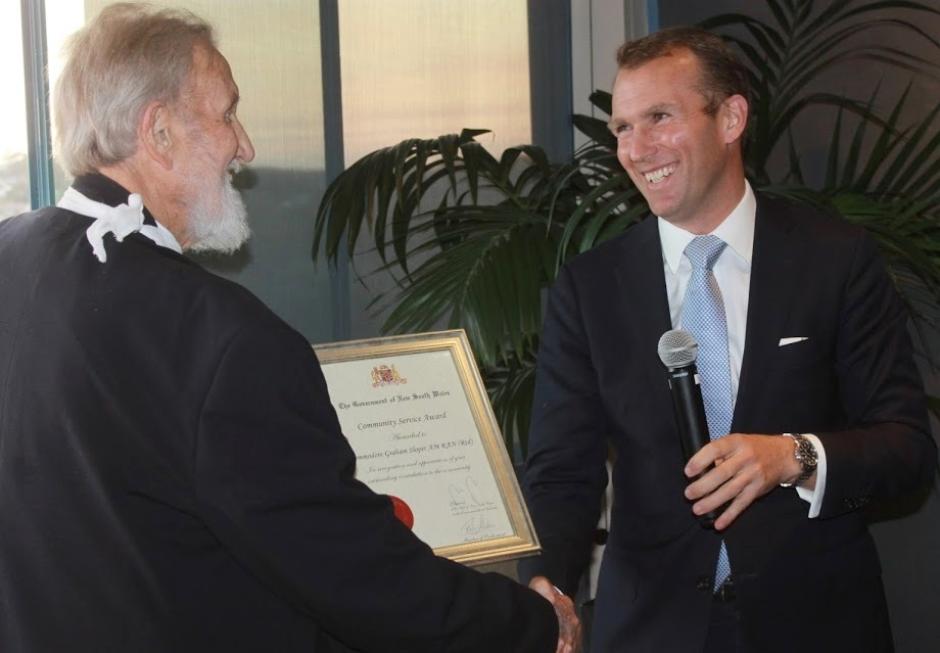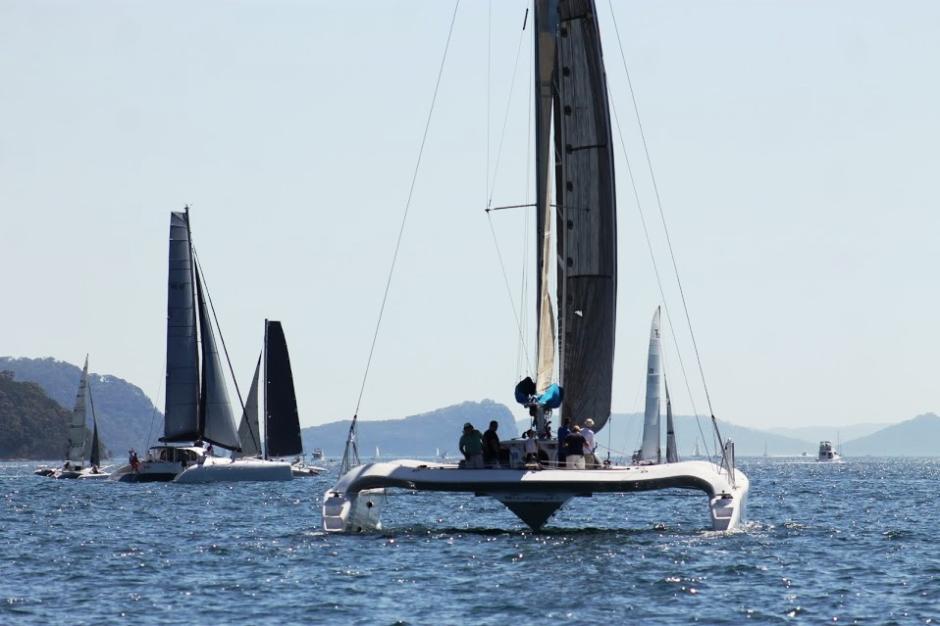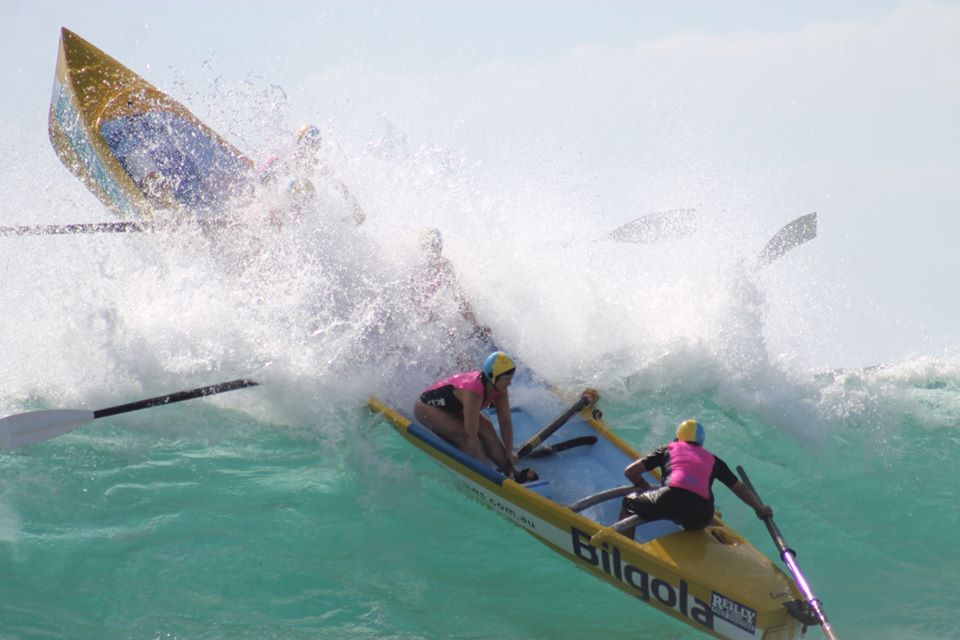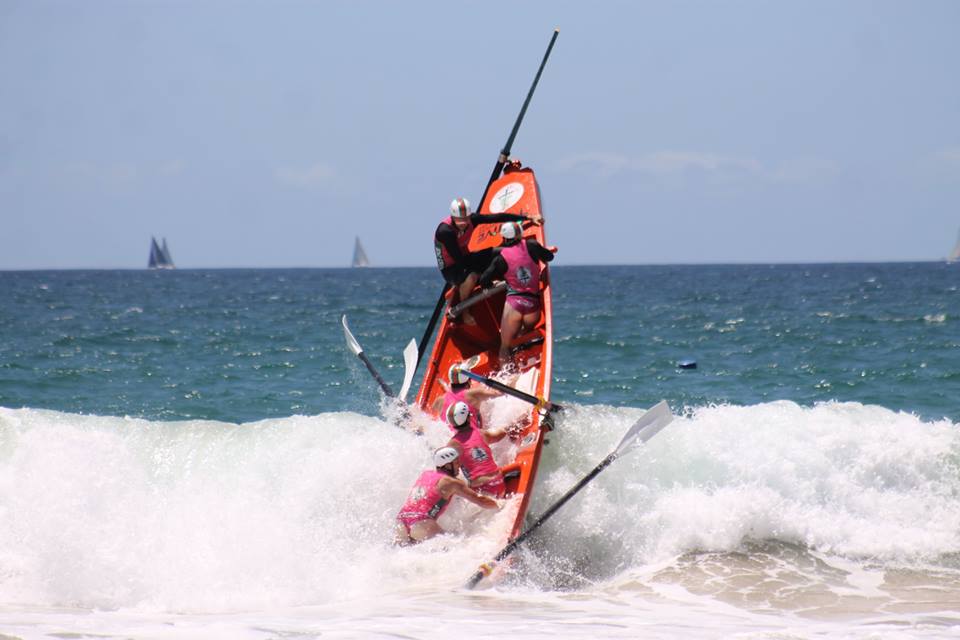 Page by A J Guesdon, 2015.