1.8 Million Upgrade to Mona Vale Hospital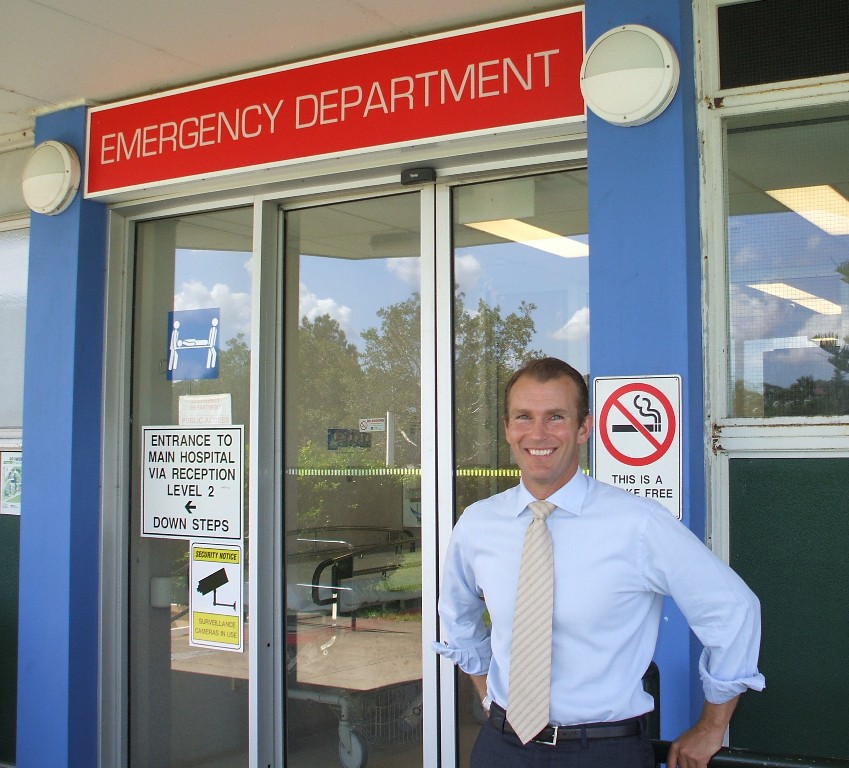 Upgrade For Mona Vale Hospital's Emergency Department
Member for Pittwater Rob Stokes today (25.3.2013) announced $1.8 million in funding towards an upgrade of Mona Vale Hospital's emergency department. Construction is scheduled to commence in June on a new 8-10 bed Short Stay Unit that will improve the capacity of the hospital's emergency department and the treatment of patients requiring urgent medical care.
The Short Stay Unit is designed to better accommodate patients that may need to be monitored in the emergency department for an extended period – but do not require admission into the hospital's general wards.
"This is an important upgrade to one of the busiest areas of our hospital," Rob Stokes said today. "Mona Vale Hospital's emergency department is a hive of activity at all times of the day, especially during winter when demand peaks, and extra capacity is always needed. This specialised unit will improve the functionality of the emergency department and help relieve pressure on the hospital as a whole.
"Many patients often need extended observation in the emergency department but don't require admission into the hospital's general wards. This new unit will provide greater options and flexibility for emergency staff and help ensure the most appropriate care for patients.
"This project joins other major works currently underway at Mona Vale Hospital – including the expansion of the rehabilitation and palliative care units and the upgrade of the hospital's helicopter facility. I look forward to this project being completed and the benefits it will provide to our local health services," Rob Stokes said.