July 2 - 8, 2017: Issue 319

The Winter Garden - Warringah Rugby Club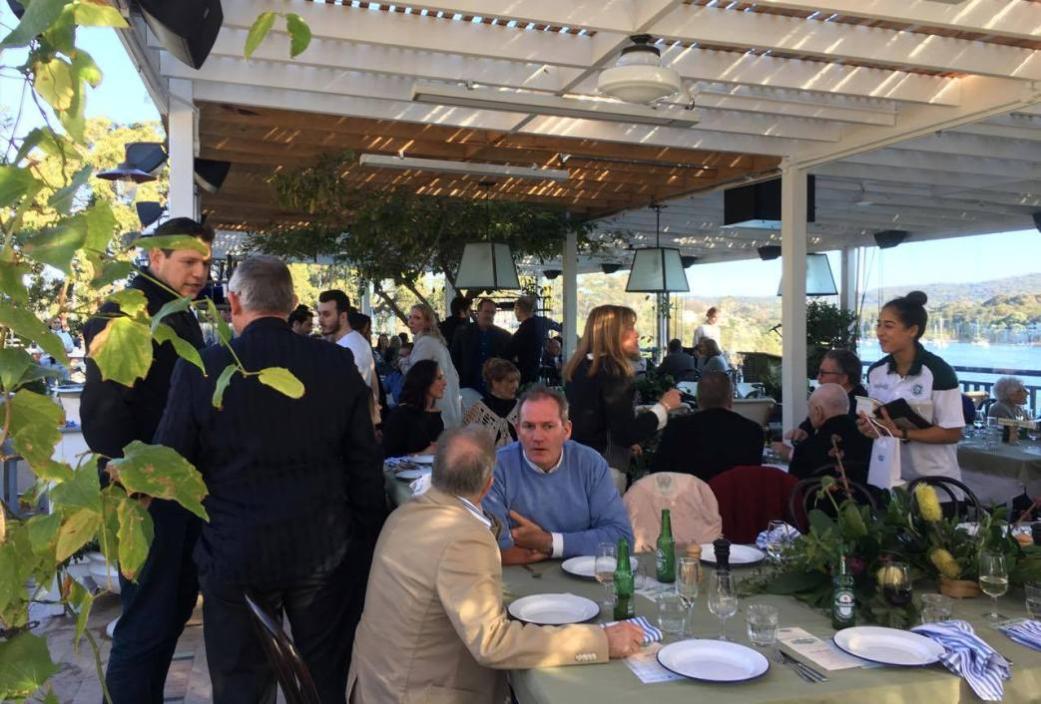 The Winter Garden - Warringah Rugby Club

Warringah Rugby Club and Women of Warringah invited special partners and supporters to sponsor a table at their 2017 Winter Garden Party.
What a perfect setting sitting at The Newport, on a beautiful sunny Friday afternoon. Friday's Winter Garden event was set in a wonderful place full of beautiful people in the community gathering together to raise funds for a group of charities.
Listening to Luke Holmes speaking about: "the amazing opportunity for the club to show unity within the community and support for local amazing charities" the focus for the day was set.
"I would like to thank the Newport, the Merivale staff, and everyone involved here for the amount of time and effort put into today to make it a success". Luke said.
"As a club, we have had a pretty tough few weeks, that have really tested us as a club, tested us as a community but it has also shown us a lot strength of what we are about".
"On behalf of Warringah Rugby Club I would like to take this opportunity to thank the people, the players, the families, staff, volunteers and the community and everyone that plays a part in the club and has got behind us".
"The support that comes behind our club is fantastic, and it is the backbone of our club and to have the Bayfields here today, with thirty years of sponsorship and supporting our local community club is just amazing.
Thanks also to Col Crawford Motors, amazing supporters of ours, a Platinum Sponsor and also support our Community Engagement Program, which goes a long way to seeing rugby grow on the Northern Beaches and also healthy living for kids. Thank you for your ongoing support."
"I ask that you enjoy this venue, we are very lucky to be here today and very lucky to have the view we do, so have an amazing time and to all our special guests, thanks for being here and taking part in this day and raising money for these good causes".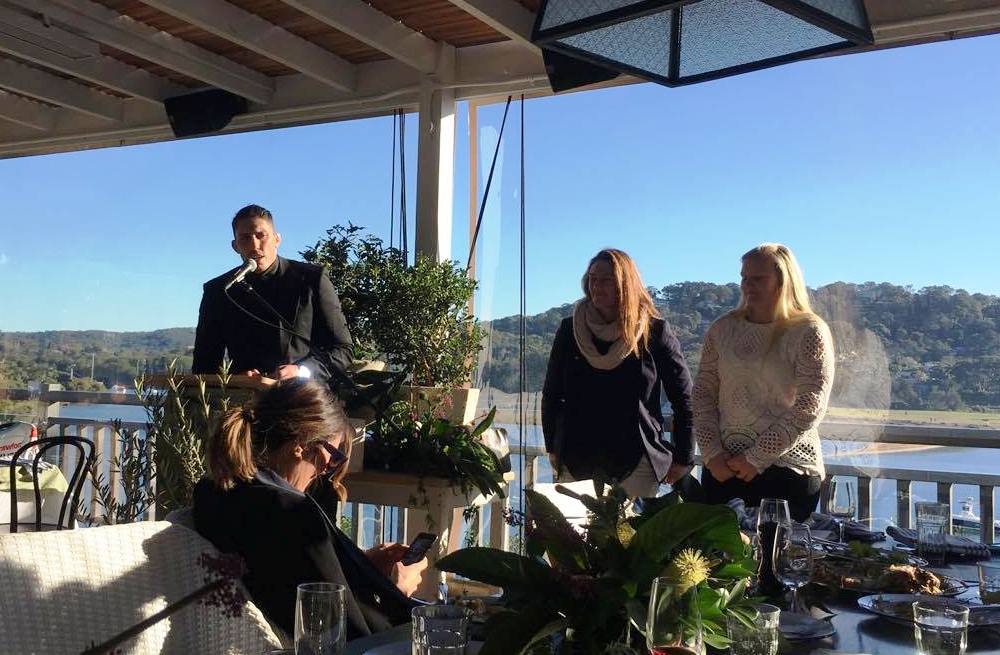 Luke is Newport local, played for the Newport Breakers as a junior and former Warringah Junior. He is the current Warringah team Captain and Club General Manager. A former Super Rugby hooker, he is one of the most experienced forwards in the Shute Shield competition and has held many Representative positions: Brumbies (2014), NSW Waratahs (2013, 2010), Melbourne Rebels (2011-2012), Western Force (2006-2009), NRC North Harbour Rays (2014), ARC Perth Spirit (2007), Warringah 1st XV Captain (2013-2014), Warringah General Manager (2014-current), RATS Centurion 2013 (100+ caps).
The emcee of the day was Channel 9 Sports presenter Erin Molan, who did an amazing job and kept us entertained with stories and jokes.
The monies raised today are to be split amongst three Charities: Mums for Mums, Cerebral Palsy Alliance and Man - Up/Gotch4Life.
Mums for Mums purpose is to support families of Newport, Bilgola Plateau and Avalon Public Schools through times of illness and bereavement. They provide this support to the families to enable them to spend quality time together. The Newport based group are able to provide assistance with cleaning, laundry, meals, rosters for car pooling, taking people to treatment and physical and mental rehabilitation. As each family's situation is different, the support they require differs.
"We consult with the families directly to determine how Mums for Mums can best provide the appropriate help. " the Mums for Mums ladies explain.
The Cerebral Palsy Alliance is a non-profit that provides services to thousands of people with a disability and their families. Founded by Audrie and Neil McLeod, for whom 'Nothing Is Impossible', on 30 January 1945, with a capital of ₤32, 14 children and 25 parents, were given the use of a house at Queen Street Mosman on loan from Arthur Sullivan, and two motor vehicles from the Mosman National Emergency Service, The Spastic Centre commenced operations.
Supported by dedicated parents and loyal staff, Audrie McLeod was able to obtain financial assistance from governments, introduce innovative methods of fundraising and rally assistance from the corporate sector and the general public to build the new buildings that The Centre would need.
In 1954, the Australian Cerebral Palsy Association was formed. Mrs. McLeod became the first President and was the NSW delegate to the International Cerebral Palsy Association. Mrs. McLeod hosted many visits from overseas organisations and dignitaries who were keen to learn from The Spastic Centre model of a parent-inspired and managed organisation.
As the demand for placements at Mosman increased, a new school was built and later extended. It also became evident that, as the children grew older and reached school leaving age, further facilities and services were needed. A large parcel of crown land was obtained at Allambie Heights on which one, and then a second supported accommodation hostel was built and a large factory offering vocational training and employment was also constructed as well as a medical treatment and training centre.
Opened in 1957 The Country Children's Hostel, later known as McLeod House, at Allambie Heights was a 'home away from home' for dozens of country children who could now access a full range of services, like their city counterparts. The much-loved nursing staff was assisted by mothers who lived in for two week periods and regarded all the children as their family.
In 1961 Centre Industries (CO) opened at Allambie Heights. This ambitious manufacturing enterprise offering training and employment for adults with cerebral palsy. It was the first commercial operation that was inclusive of people with and without a disability. Centre Industries became the model for similar projects in USA and Japan.
Cerebral palsy (CP) is a physical disability that affects the way that a person moves.
Find out more about the Cerebral Palsy Alliance, with a focus on cerebral palsy, and paying tribute to their alliance of clients, families, staff, donors, volunteers, government and researchers. At:
www.cerebralpalsy.org.au
Man - Up/Gotcha4Life – Raising Men's Mental Health – has a goal of saving lives and making a significant impact in raising the mental state of boys, men and their families. Gotcha4Life is a new charity, launched nationwide on June 15th, 2017, working to save lives by letting men know it's OK to discuss your mental health – and by giving them someone to talk to.
Gotcha4Life is working on several projects – or pillars- to make this a reality. One of these pillars is a partnership with Lifeline.
Lifeline is a national charity providing essential 24 hour crisis support and suicide prevention services.
This Warriewood based group, founded by Gus Worland, plays a key role across the spectrum of mental health.
From a preventative schools program to help boys – all the way through to supporting lifeline counselors, this team is focused on spreading the Man Hug and 'Gotcha – for Life'!
Warringah Rugby's Winter Garden 2017 - TV up for Grabs!
The Warringah Rugby event The Winter Garden was a credit to this community based and focused club. A fabulous afternoon was had by all, with raffles, prizes and awards given out. It was fantastic to be invited and to participate in a great local community event.
Thank you to Luke Holmes and the Warringah Rats for all that you do throughout our community and thank you for all the fund raising that makes a difference to all the charities, it is much appreciated.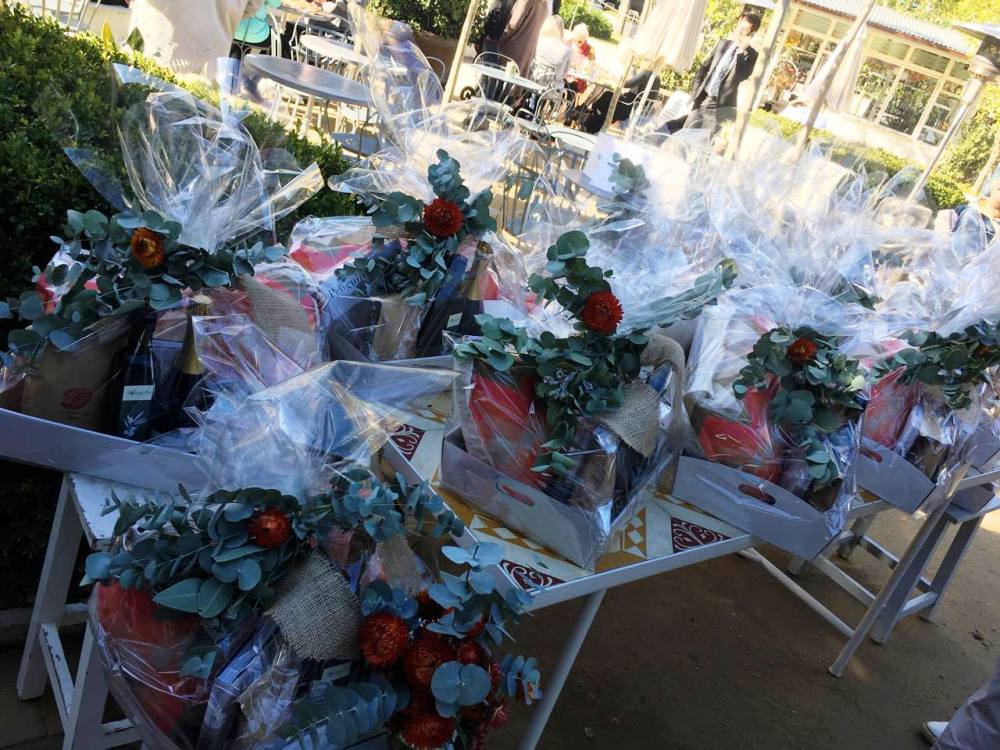 Raffle prizes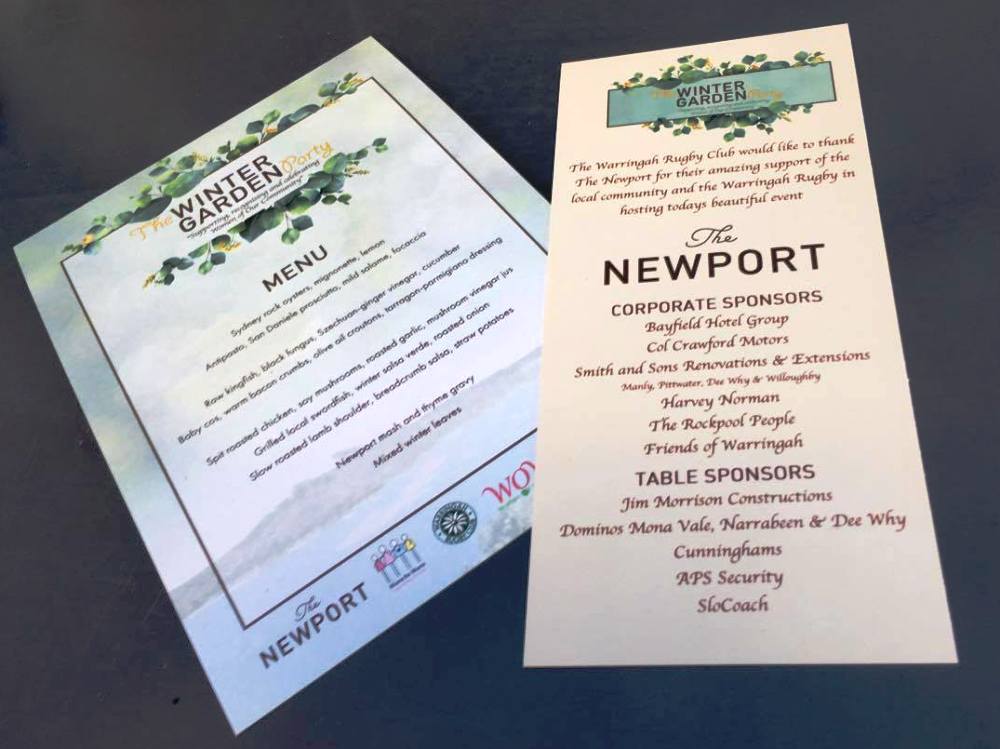 Winter Garden 2017 Menu and Sponsors
Kylie Ferguson
Northern Beaches Council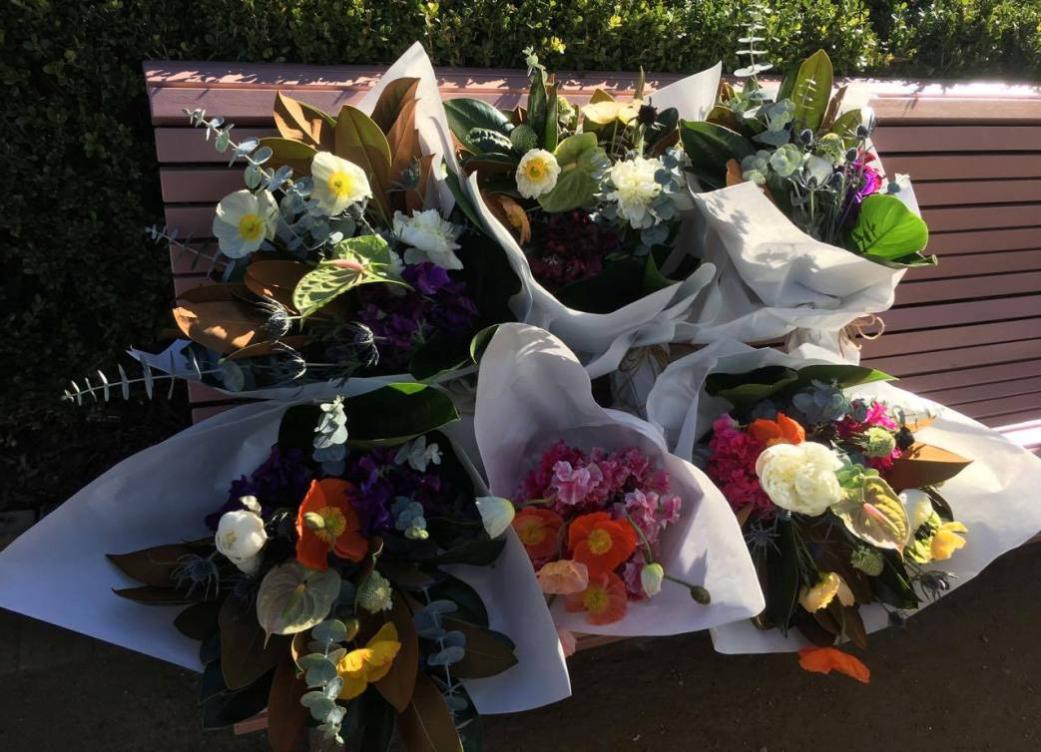 2017 WRC Charity Lunch
The WRC Charity lunch is always a rewarding community focussed day. Gathering the likes of Rats sponsors, players, local businesses and the local community this annual event is held at one of the Northern Beaches most iconic venues The Newport. The event didn't disappoint. The weather was stunning, the pergola area (newly enclosed) was cosy and comfortable, the food was impeccable and most importantly we raised awareness and funds for the likes of Cerebral Palsy Alliance, Mums for Mums and Man Up (Mens Mental Health).
The day has helped the WRC raise over $20,000 for Charity on the Northern Beaches and is reflection ongoing commitment the Rats have to the local area and the amazing support of local businesses and partners. A special thank you must go to Justin Hemmes and his team for the beautiful location and the generosity shown in helping deliver the day.
The annual event takes the time to honour the women of our community and the work that they do behind the scenes and on the front line. This year the WRC Women of the Year was Sue Barry Cotter fro her tireless efforts in making junior rugby what it is on the Northern Beaches. Other honours on the day went to Sara Riley for her community involvement at The Newport and Ina Mills mother of Roki and young boy who suffered severe injuries through a traumatic birth.
We look forward to all that's in store for 2018 as we work to make things even bigger and better.
Warringah Rugby Club
Warringah Ladies Day 2017
The annual Warringah Ladies Day which will be hosted next Saturday 8th July. This year's theme is "Winter Chic with a Touch of Pixie Dust".
Enjoy lunch and an open dessert bar, your choice of champagne, wine and cider as you watch the action from the private marquee. LIVE music throughout the day and much much more!!
Warringah Ladies Day 2017
Date: Saturday 8th July
Time: 1:30pm-5pm
Theme: Winter Chic with a touch of Pixie Dust
Location: Pittwater Rugby Park
Price: $65 per person
18yrs + event
Proudly Supporting Bear Cottage
LOCATION
Pittwater Rugby Park
1472 Pittwater Road Warriewood
CONTACT DETAILS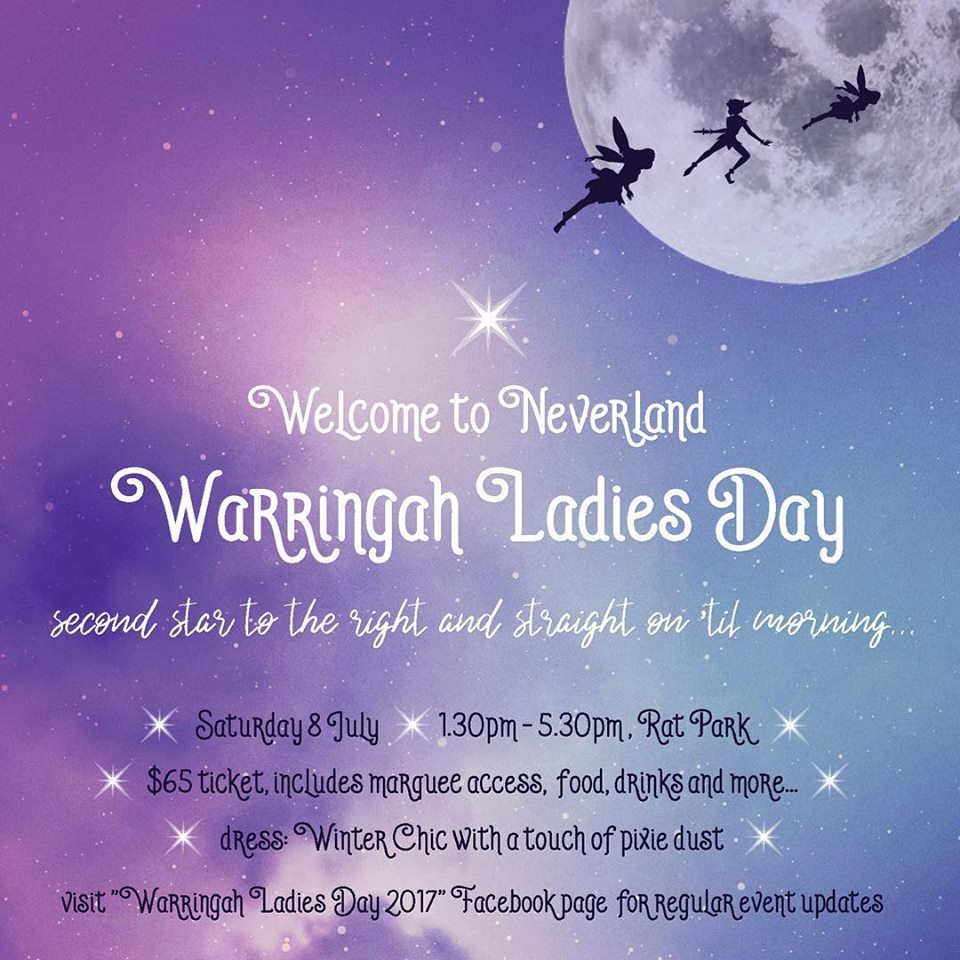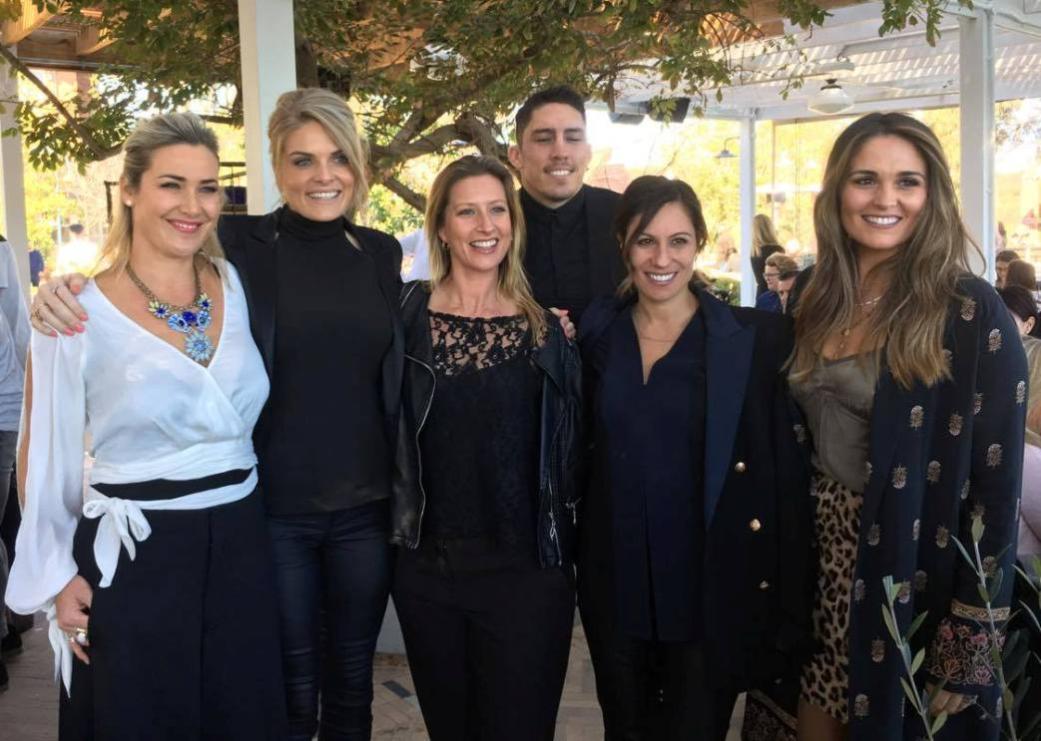 Lachlan Ward: Vale
It is with broken hearts we advise that we lost a member of the Warringah Rats family on Saturday 10th June.
During a 5th Grade game against Gordon at Pittwater Rugby Park, a treasured member of the Rats community, Lachlan Ward, collapsed during the game. Lachlan was treated at the scene and rushed to hospital where he was later pronounced deceased.
Warringah Rats are a tight knit community club and the Ward family have been a key part of our club over many years. We extend our love and deepest sympathy to the Ward family and everybody that knew Lachlan.
As we come to terms with this tragic news we are rallying around to support each other and the Ward family.
Warringah Rugby Club
Tributes
Sydney Junior Rugby Union's
June 11, 2017
In honour of a great friend, brother and Rat Lachlan Ward, a prayer and minutes silence at the Junior State Championships this afternoon.
Wallaroos
June 13, 2017
Wallaroos honour LACHLAN WARD in 4 Nations clash against NZ, donning black armbands for the game. Half time at Rugby Park, Christchurch and the Wallaroos current trail The NZ Silver Ferns 5-34. With large hail stones raining down on the match it was fitting that it was RATETTES golden girl COBIE-JANE MORGAN who scored Australia's only try in the first half.
Wallabies
June 17, 2017
Much loved RAT LACHLAN WARD was honoured today as the Wallabies and Scotland paused for a minutes silence just prior to the second test at Allianz Stadium earlier this afternoon. In emotional scenes, RATS players, coaches and staff joined the WARD family as they formed the guard of honour for players from Scotland and Australia as they ran onto the field. Fittingly, the Wallabies wore black armbands in tribute to LACHLAN, while Scotland's head coach, GREGOR TOWNSEND is himself a former RATS player. As the WARD family linked arms in unity, the Wallaby and Scottish teams faced the family as their anthems played and the entire stadium of 33,000 rugby fans fell silent. Fly high Lachy Ward, you will not be forgotten.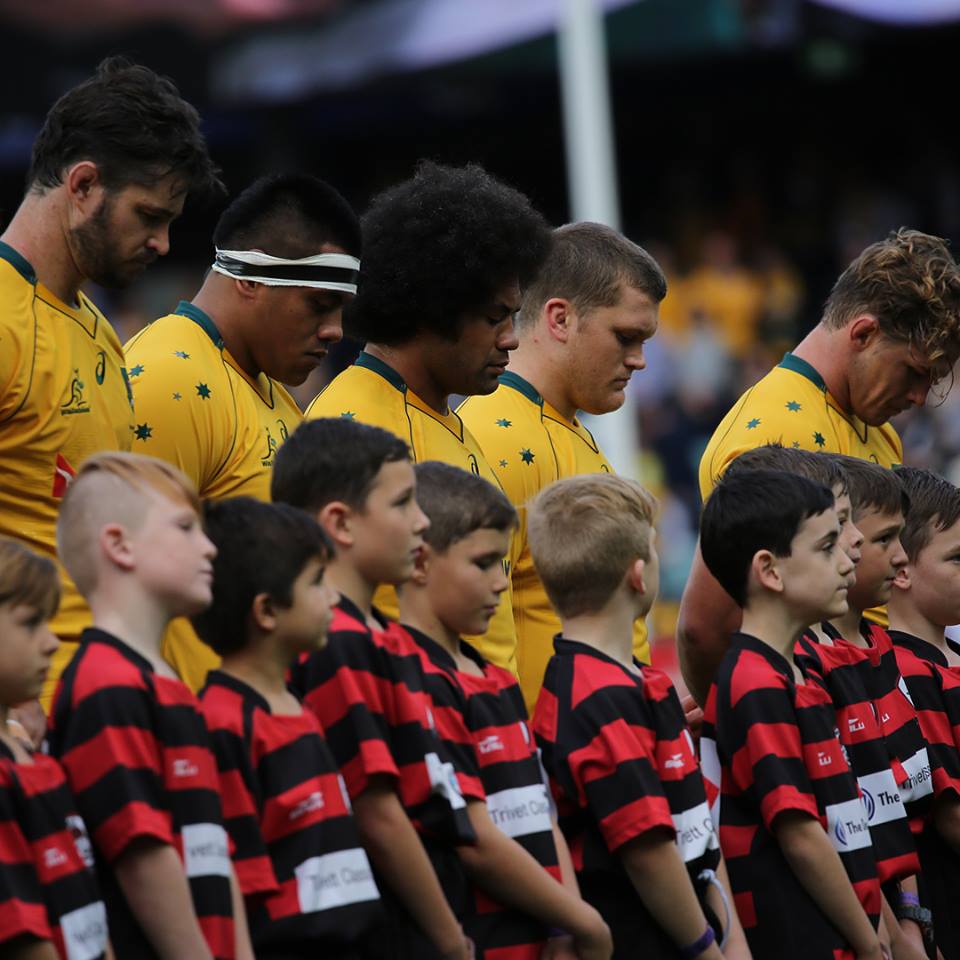 Photo Red Bandana / Karen Watson
Warringah Rugby
LACHLAN WARD MEMORIAL MATCH 11AM TODAY!
Saturday June 24, 2017
Today is a celebration of our team mate LACHLAN WARD and along with the many fun entertainment and activities off the field there is also a very special event on the field.
Kicking off at 11:00am on the main field at RAT PARK will be the LACHLAN WARD MEMORIAL MATCH. The match will be a lot of fun and full of laughs....and not doubt some larrikin playmaking, and will feature legends from the past and present. Will we see STEVE CRAWFORD don the shorts again? Will former President MIKE SHEERAN pull on the jersey for a run? Will the RATS very first fullback, our favourite touchy and recent octogenarian JACK SUTHERLAND show current fullback DAVID FELTSCHEER how to really move on the field? You'll have to head to RAT PARK to find out!
In typical Lachy style, we've changed the rules a bit so here is the low down before the game gets underway!!
The Rules:
2 x 20min halves of football
No lifting in lineouts
No pushing in scrums
Unlimited interchange
If you are in "normal shorts" - all contact allowed
If you wear Red shorts - no contact, touch only
If you don the Yellow shorts - if you catch it you score, but you must have a career ending injury or be aged over 60.
All players Please bring own shorts.
Some other requirements:
Any Lachy Ward apparel will be encouraged.
Head taping most definitely favoured
Fist pump when running out absolutely compulsory!
Coaches:
John Kelly will be coach team Chattagoochee
Darren Coleman will coach The Brotherhood
Each player will be able to choose what side he fits into. Coaches are allowed to bribe and recruit players.
If you are not a register player you will need to be registered before the game. This is a sanctioned game by NSWRU.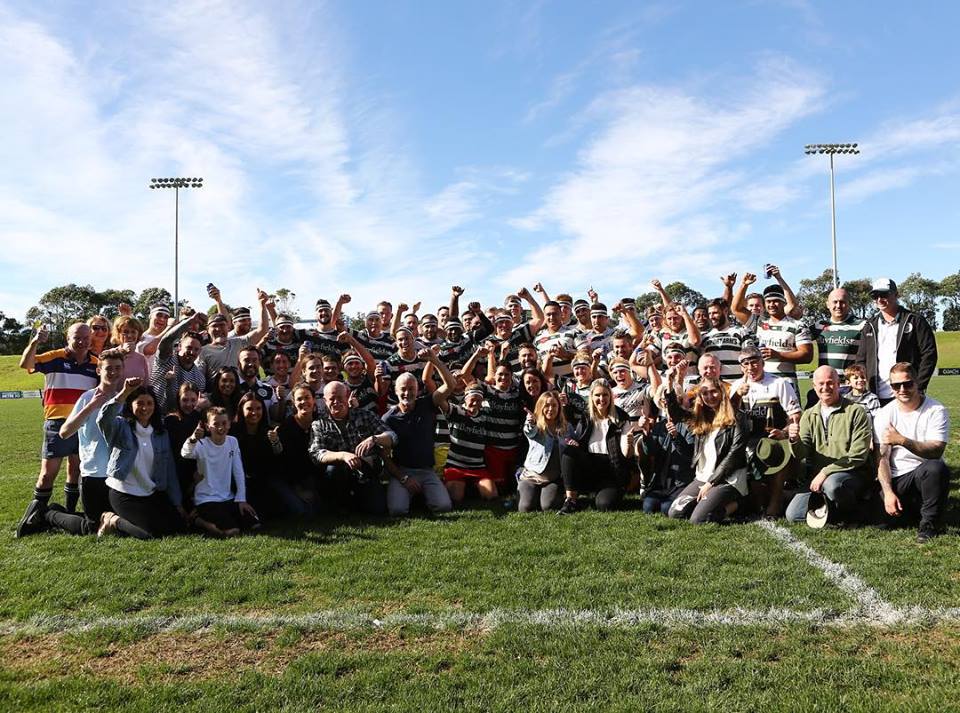 As part of the celebration of our team mate LACHY WARD former and current RATS pulled on the shorts for an hilarious modified format of the game. Here both teams put the "Thumbs Up" in a photo with Lachlan's immediate and extended family after the match. Fly High Lachy Ward!
Photo Red Bandana / Karen Watson
Addendum
It is not the policy of this news service to publish details of the loss of a family member when and while that loss may compound on the agony the family is experiencing.
Luke's reference to the sense of loss and sadness the Warringah Rugby community, and the wider community, have experienced through the too soon loss of a fine young man, and the tributes that have met such a loss remind us that every moment with loved ones is precious. Those that will ever miss a family member can be looked after and supported long after the initial loss and that person celebrated for all the were, and all they did. In this way the family that is our community, and the wider rugby community around that, can observe and continue their love for the family and in doing so, their love for the man lost.