March 16 - 22, 2014: Issue 154
The Seminarians Of Soibada
by Lucinda Rose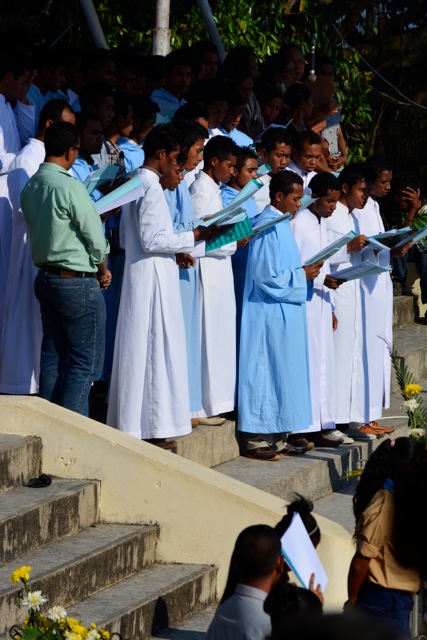 The seminarians of Soibada are young males in training to become priests. They seem so carefree yet have made a commitment so young that will in the future, govern the paths they choose.

During the weekend of masses and celebrations, they are all in their white or pale blue choir dresses – the white being for those with maybe three or four years of priesthood education, and the blue for those with one or two.

Their tenor voices in harmony with one another during these masses feels like something from heaven to behold. The power is extraordinary and is something that can only be experienced to understand. And of course that would be different for everyone.

We are currently seeking sponsorship for three of these young seminarians to continue their studies – Adriano da Costa, Junior Jose Marcal Sarmento Guterres and Mario Soares Branclao. Costs include the education itself, vestments, books and the practical costs of transportation, health care and food.
These costs would need to be ongoing for three years of study. We found during out meetings with them, it important to communicate effectively how getting the money together to help them may take time in approaching individuals and the church back home.

It is valuable to explore the way we go about working with such a different community geographically close to our own – the importance of communication and an open-mind for the awareness of the way the other experiences and perceives the world.

During the days and nights they hang around the presbytery, with mostly women preparing the food, and some men setting-up dinner. It's actually hard to know where they are, or what they are doing most of the time. As we eat in the presbytery too, they are either there, or not there, or suddenly appear from nowhere. After dinner they sing.

They love the new keyboard we have brought over from Australia (I wish we took a photograph of how we looked carrying it through Darwin and Dili airports)!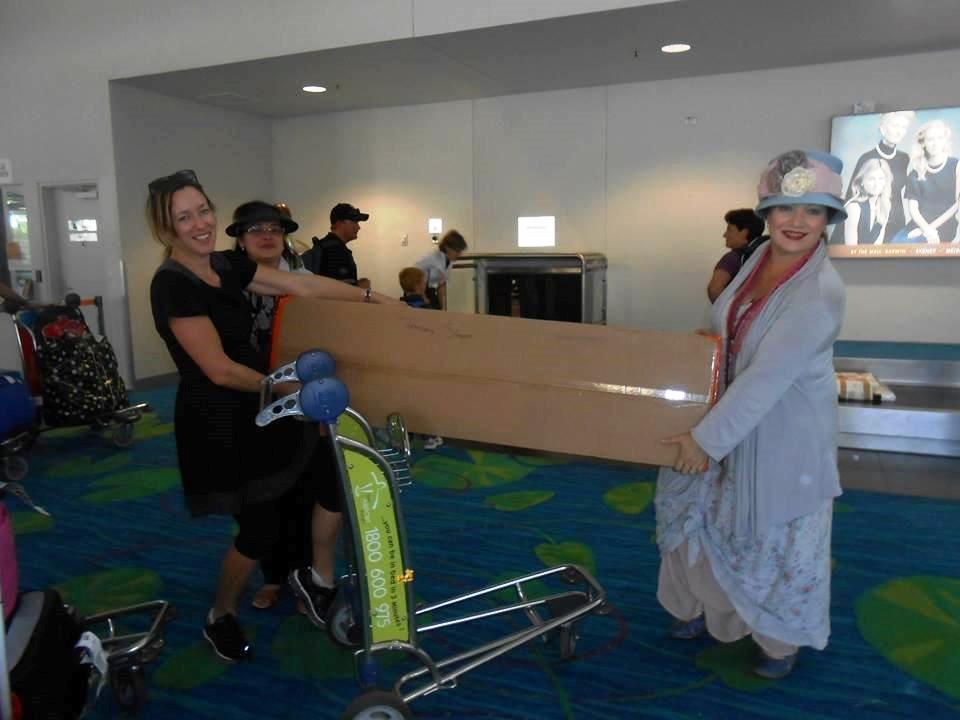 Children from the village gather around as a jazz music lesson is taught whilst I laugh at the back at the zoo we have created, the excitement causing the music lesson to dwindle into improvisations by a few, dancing by the many. More photographs. This is enough for tonight, but tomorrow, it will begin again.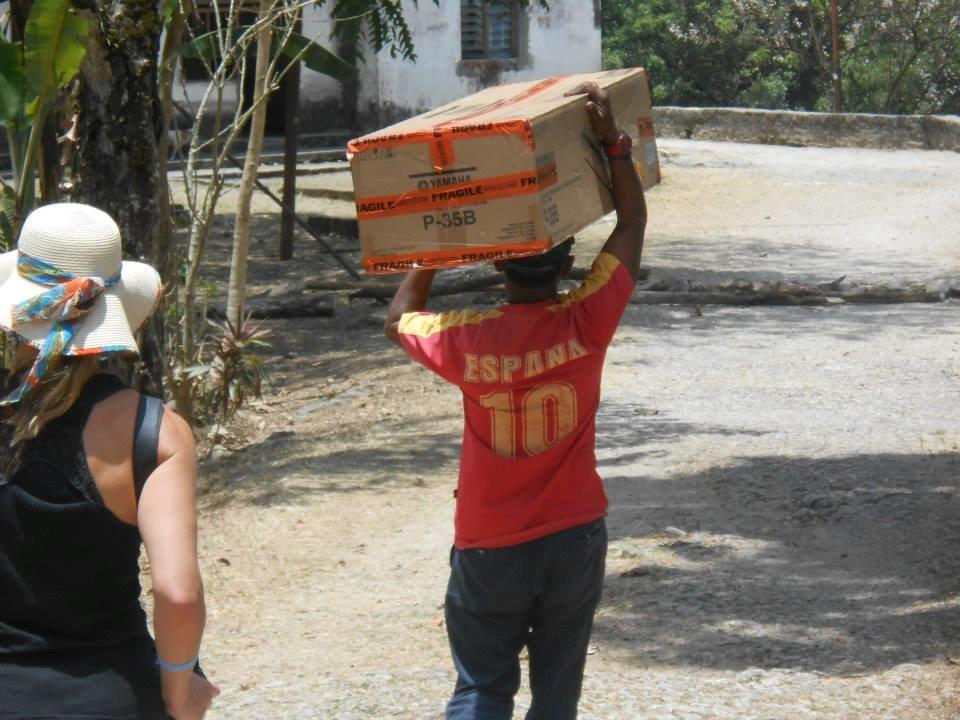 Story by Lucinda Rose, Photos by Lucinda Rose and Tamara Sloper Harding.