November 17 - 23, 2013: Issue 137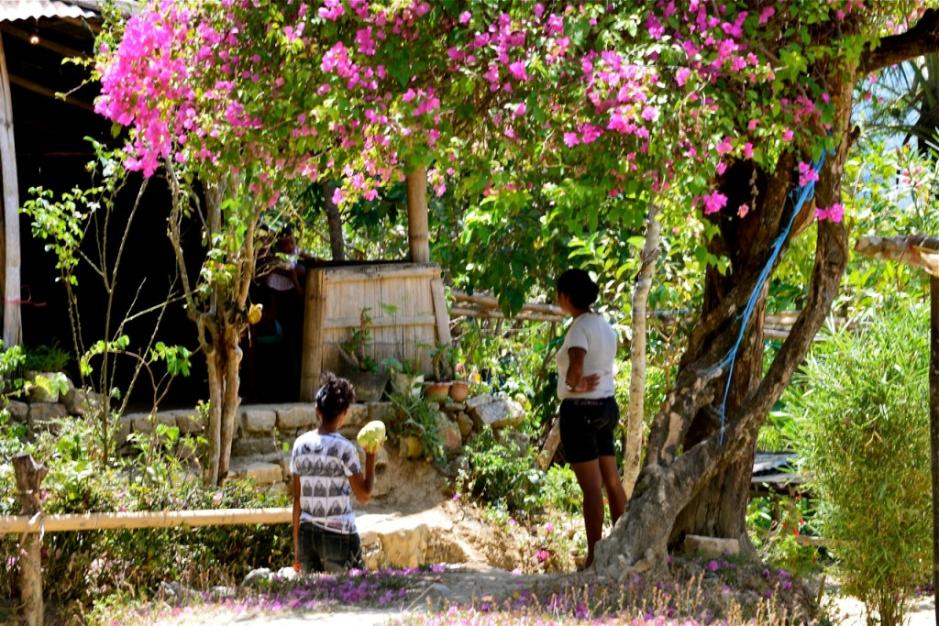 The Village of Soibada
by Lucinda Rose
Trekking up the pilgrimage track with stars dusted above and stones below, I feel a raw sense of being alive and present, the dark path beneath, the brightening sky above. Nothing ever sleeps here – roosters, chickens, dogs, horses and the mini communities of families amongst the wild lemongrass and eucalyptus.
Reaching the top with a scorpion spotted under-boot, I experience a most divine sunrise, performed all in under minutes. A giant globe of red, glowing furiously ascends between distant mauve jungle mountains, a church bell sounding in the distance. I descend the hill in utter silence and serenity. Arriving at the church, I feel a magnetic pull into the mass, where the Godly singing of tenor harmonies fills the space to its highest pinnacles and I feel myself once again suspended within some of the most glorious sounds I have ever heard.

Timorese bread, fried eggs, taro and very sweet, very strong coffee. We do craft – 'crafting', as we call it – and explore the village school. The kids are gleeful in joining us as we observe their morning tea ritual of drinking what they say is milk; it may be rice milk seeing as there is a supposed lactose intolerance and barely no dairy. The heat doesn't settle within the top layers of skin as it does here, however submerges deep and deeper making me feel I am captured within a flame.
Washing-point water taps are dotted around the place enclosed in pockets of jungle, and bamboo huts on stilts and mud-brick houses are built and mended by their inhabitants… sweeping, washing, weaving, resting. Their daily life is a strenuous, hard and unforgiving experience that never eases. Yet we run and lift weights for pleasure and aesthetic purposes. Why? Things I perceived as normal, routine, are coming back to prove to me as inessential, even futile.

Rice is cleaned and tossed about in a bamboo basket called lafatik. We watch the women washing plates and picking black bits out of the rice. They don't look at what they are doing. And it's absolutely impossible to determine their thoughts. They prepare our meals in a stone hut with a fire and wok, nearly black inside apart from a few small windows to the outside world and a dripping tap. Plates are piled up. These women have few teeth, serenely weathered skin, wide smiles, wiry hair, the sharpest eyes, the warmth of an expression I simply cannot describe. Like the children who gathered around us this morning, I feel a deep, soulful connection with these women, and even more determined to do whatever I can to serve them.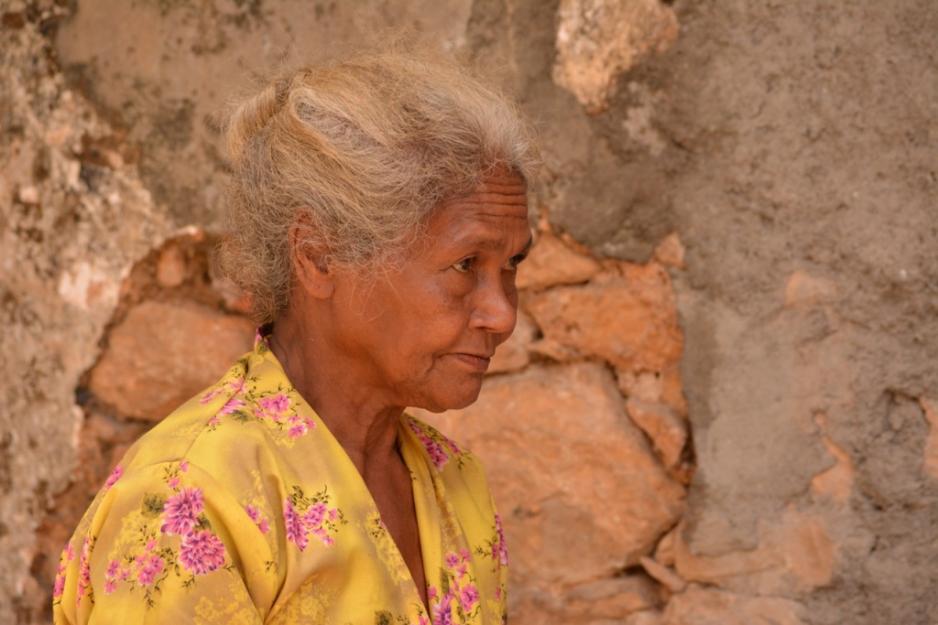 Words and Pictures by Lucinda Rose, 2013.