September 6 - 12, 2015: Issue 230
Start Sailing! The Royal Prince Alfred Yacht Club Open House:
Sunday 27 September, 2015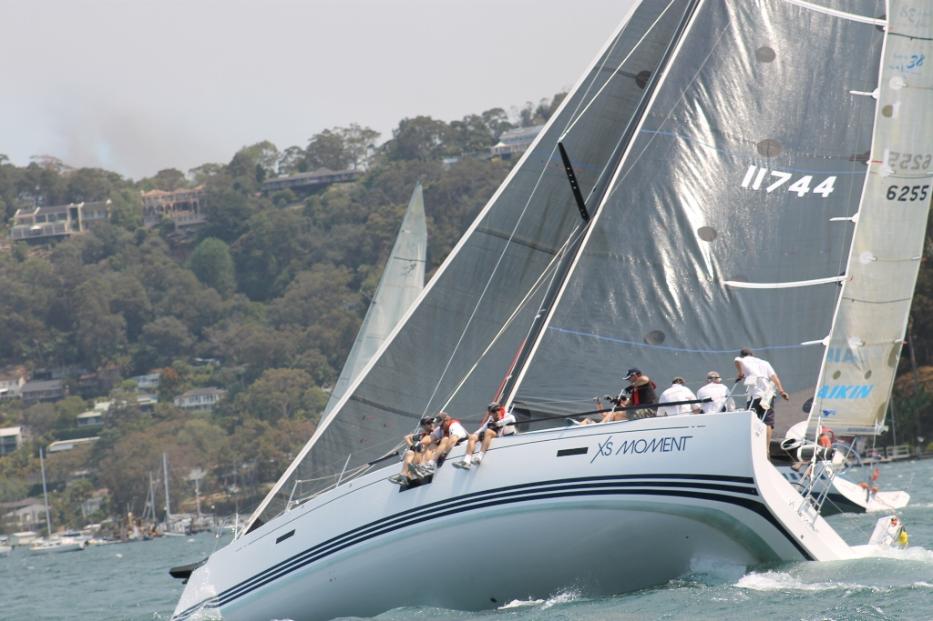 RPAYC Saturday Afternoon Sailing on Pittwater - A J Guesdon picture, 2012.
Start Sailing! The Royal Prince Alfred Yacht Club Open House Sunday 27 September, 2015
September 6, 2015
Did you know that the sport of sailing is ranked in the top 5 sports in Australia and that you can be of any age to enjoy this activity?
There has been a surge of interest in the sport of sailing so The Royal Prince Alfred Yacht Club in Newport is showcasing its training and sailing activities at the annual Open House Day to be held on Sunday 27 September to show how simply you or your children, yourself or family/friend can start sailing.
he community event welcomes the public wanting to become involved, or those just wanting to have a look at what the RPAYC has to offer; witness the world class facilities and learn more about the club. Offering a great social network, the RPAYC has all the necessary facilities to help you get into and experience sailing on Pittwater.
There will be staff and volunteers on hand to answer your questions and discuss the RPAYC's various sailing programs and training courses, from beginner to advanced, for kids, teenagers and adults, and crewing opportunities with club members throughout the year, plus shore based marina courses. The club will also be showcasing its new training centre and dinghy classes available.
Spring courses commence from 7 October, 2016. Full training and courses can be viewed and registered online at www.rpayc.com.au/courses
The club will also be hosting the Australian Women's Match Racing Championship that weekend that will see some of the top Australian female sailors competing.
The Royal Prince Alfred Yacht Club is located at 16 Mitala St. Newport. Parking is available in Crystal Street car park, adjacent to the club. Open House is between 10am and 2pm. The RPAYC welcomes sailors, both old and new to its Open House.
Contact the RPAYC Sailing Office on 9998 3700 for more details.
RPAyC Training & Courses
The Royal Prince Alfred Yacht Club is the largest Sailing School on Pittwater offering accredited Yachting Australia (YA) and Royal Yachting Association (RYA) courses.
The RPAYC Sail Training Academy aims to promote sustainable growth in sailing at the Club by providing training, which in turn increases participation in the Club's keelboat (racing and cruising), centreboard and race official programs. No matter what you're looking for we can offer a course to suit your needs, we specialise in the delivery of courses for beginner sailors (and new boat owners), boat handling skills and cruising through to racing skills and shore based professional qualifications. Our structure allows participants to move through the courses at their own pace and ability in an enjoyable environment.
Kids Learn to Sail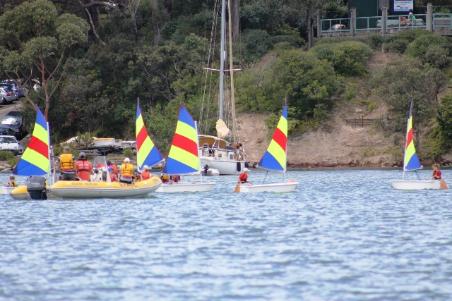 The Royal Prince Alfred Yacht Club offers a variety of opportunities for children aged 7 - 18 years to learn how to sail. The RPAYC prides itself on providing a fun and safe learning environment for budding sailors. The training is delivered by Yachting Australia accredited instructors and follows a national syllabus. The RPAYC currently teaches over 600 children how to sail each year from learn to sail right through to racing coaching.
Children can either paricipate in our school holiday program (a fun introduction to the sport of sailing) or start in the National Tackers Program on the weekend during school terms. To get a better understanding of how the RPAYC program works, click here for the Pathway. More information on these courses can be found on the Tackers and Holiday Program pages.
The Tackers program recognises that children learn differently to adults and teaches essential skills in a fun, games based environment. Young Tackers will spend time sailing, paddling, playing games, and learning to love the waterways - all under the watchful eye of our nationally accredited instructors. Safety is at the heart of Tackers, young participants will learn seamanship skills and a healthy respect for safety on the water. Kids can also do Tackers on Sundays during term time!
Upcoming Program Dates: 21 - 24 September 2015 and 29 Sep - 2 October 2015 - more here
Keelboat Program
RPAYC offers a simple training pathway for adults wanting to get into sailing or further their skills. Training is delivered by Yachting Australia accredited instructors following a national syllabus. RPAYC is able to provide a progression from the beginner right through to race coaching. If you want to give sailing a go, we will give you a safe, fun, and affordable environment to build your skills.
Find out more here
School Sailing
A number of local schools around the Pittwater area partake in a Sailing Training Program at The Royal Prince Alfred Yacht Club.
From Learn to Sail to competitive Teams Racing and Fleet Racing. Boats sailed include;
Pacers, Optimists and Hobie waves
Schools students are given the opportunity to build skills and compete for their school. During the Summer Season the RPAYC coaches over 300 students each week.
The following schools are currently actively engaged in training programs at The Royal Prince Alfred Yacht Club:
Knox Grammar School, Mater Maria Catholic College, Pittwater High School, Abbotsleigh School For Girls, Brigidine College, Pymble Ladies College, Newport Primary School
Shore Based Training
The Royal Prince Alfred Yacht Club offers a number of shore based training courses and seminars to advance your skills in other areas.
These include: Apply First Aid - HLTFA311A, VHF Radio Course, Essential Navigation & Seamanship, Person Overboard Course, Yachtmaster Navigation Shore Based, Seminars and Yachtmaster Navigation Shore Based.
Find out more here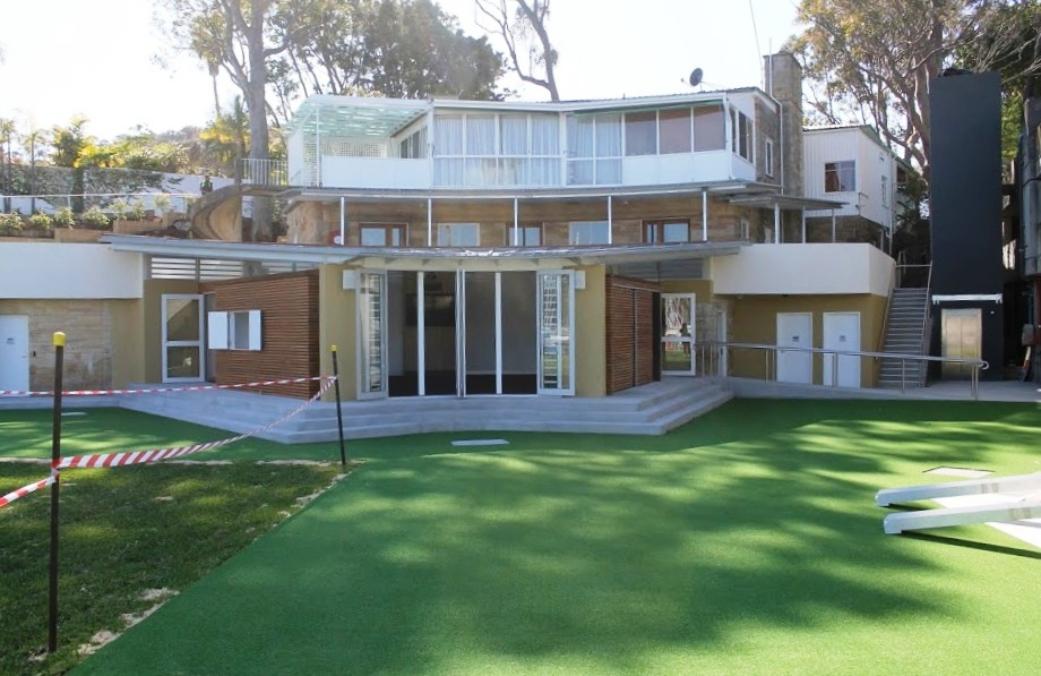 The new Jack Gale Centre at RPAYC - 2015