March 18 -24, 2012: Issue 50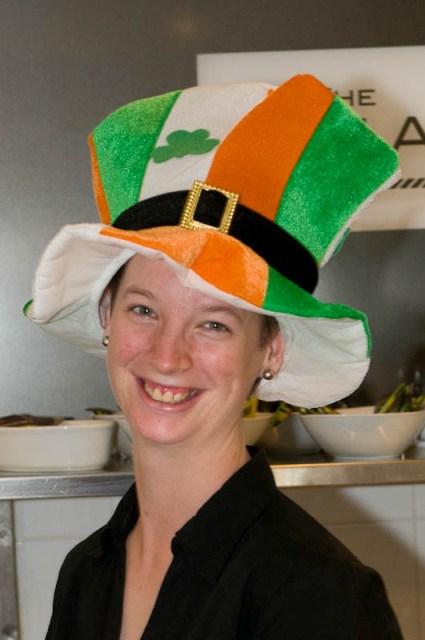 Alyse Saxby
All Images by Michael Mannington, St Patrick's Day 2012.
Saint Patricks Day Celebrations at The Quarterdeck Brassiere, RMYC
17th of March, 2012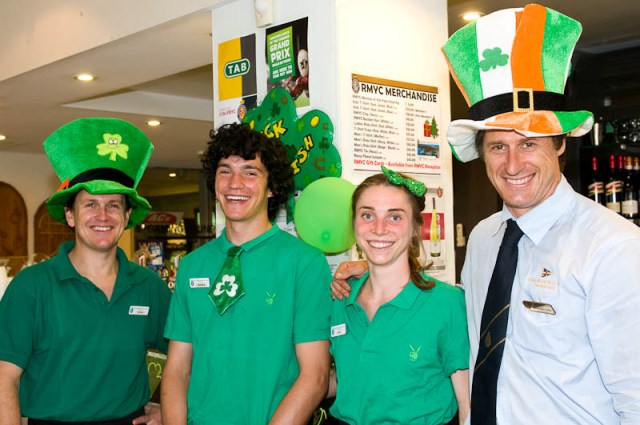 Above: Peter Storiey, Andrew Churchill, Alex McGain, Gavin Straney (House Manager)
Saint Patrick's Day is widely celebrated in Australia - green items of clothing are traditionally worn and the streets are often filled with revellers drinking and making merry from early afternoon until late at night. The Irish have made a large impact on the social, political and education systems, of our country, many of whom emigrated to, or were brought over as convicts during the 19th century. Saint Patrick's Day is seen as a day to celebrate individual links to Ireland and Irish heritage.
Saint Patrick's Day (Irish: Lá Fhéile Pádraig (The Festival of Patrick); Ulster-Scots: Saunt Petherick's Day) is a cultural and religious holiday celebrated on 17 March each year. It commemorates Saint Patrick (c. AD 387–461), the most commonly recognised of the patron saints of Ireland, and the arrival of Christianity in Ireland. The wearing of the green stems from St Patrick using the shamrock, a three leaved green plant alike our clover, to explain the Trinity to Irish folk. The day is observed on March 17th as this is considered the date of his death.
It was life that was being celebrated at the Royal Motor Yacht Clubs Quarterdeck Brassiere for lunch on Saturday. Guests and staff were clearly enjoying themselves and the great food that can be had from this local, on the water, food fest, may not have been all green but the salads, steaks and fish are some of the best in Pittwater. We don't like wasting an opportunity to celebrate St Patrick, or the wearing of the green, around here.
When Irish Eyes Are Smiling, sure 'tis like a morn in spring.
In the lilt of Irish laughter you can hear the angels sing,
When Irish hearts are happy all the world seems bright and gay,
And When Irish Eyes Are Smiling, sure, they steal your heart away.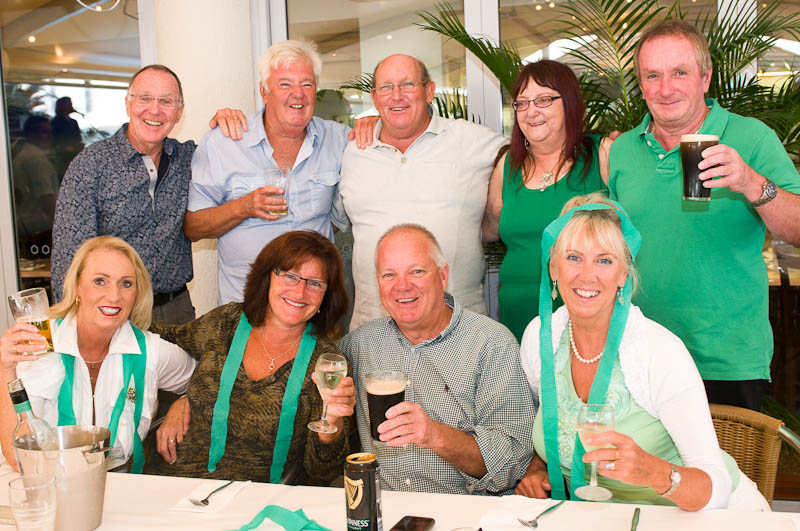 Back row: Frank Stevens, Tony Morgan, Adrian Short, Anne Mills, Martin Taylor, Front row: Georgina Watsford, Merran Doiyle, Murray Regan, Valerie Taylor