June 30 - July 6, 2013: Issue 117
Soibada Priests Visit Pittwater
by Tamara Sloper Harding
This week we have two very special guests in Pittwater. Father Abel Soares Alves and Father Tiago Soares da Costa are visiting from Pittwater's sister village in Timor Leste, Soibada. Father Abel has been the parish Priest in Soibada for over 7 years. He is in the process of handing over to Father Tiago. The purpose of this visit is to conduct meetings in regard to the partnership agreement between Pittwater Community and Soibada Community.
The Catholic Church continues to play an important role in Timor Leste as it did during the Indonesian occupation. 98% of the population are Catholic. When Timor Leste was closed off from the International Community the Church was the main source of communication. Information regarding details of the human rights abuses filtered through Church channels. There were many nuns and priests who died trying to protect their people. A Parish Priest holds a position of great respect and authority within a village community. In Soibada, village life centres around the Church. Who better to liaise with in our attempts to help the people than the Parish Priest?
During their time in Sydney Fathers Abel and Tiago have visited several local schools and been on a round of speaking engagements. On Thursday they visited every class of Sacred Heart School in Mona Vale. Sacred Heart has recently partnered with the small school of Tasi Fatin an outlying sub village (suco) of Soibada. On Friday they joined students at Mater Maria Catholic College for discussions on the ways in which the youth of both nations could work together to make a difference in the world. Representatives of the Maria Regina Primary School Social Justice Team provided examples of their school's involvement with the schools in Soibada and devised several very original fundraising and awareness plans with the older students!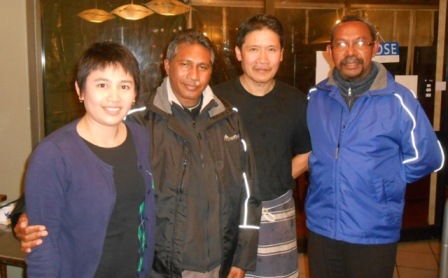 Saturday night provided a welcome opportunity for relaxation and some wonderful Asian food at Char No. 9 in North Avalon. A hidden gem of a restaurant, it has an extensive menu based on popular authentic Asian street dishes. It is a comfortable venue, with friendly staff. Our visitors from Timor Leste felt truly welcome there.
Next week the Priests will meet with possible donor and sponsors for Pittwater Friends of Soibada Inc. development projects in the village.
Further details about our projects in Soibada can be found at the following links.
Video http://www.youtube.com/watch?v=K_1fPJdFpKM
Website www.pittwaterfriendsofsoibada.org
Face Book https://www.facebook.com/pages/Pittwater-Friends-OfSoibada/162612300466694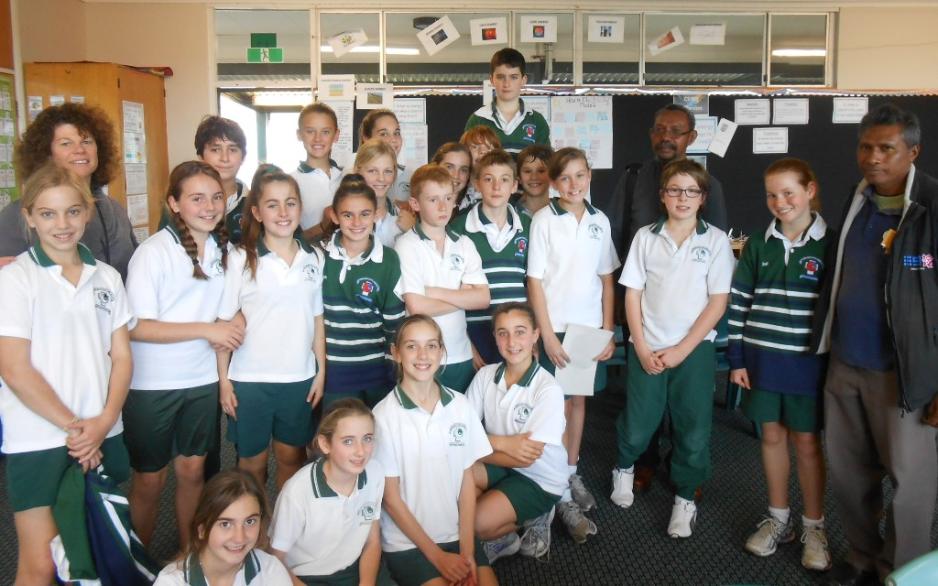 Schoolchildren of Sacred Heart School, Mona Vale.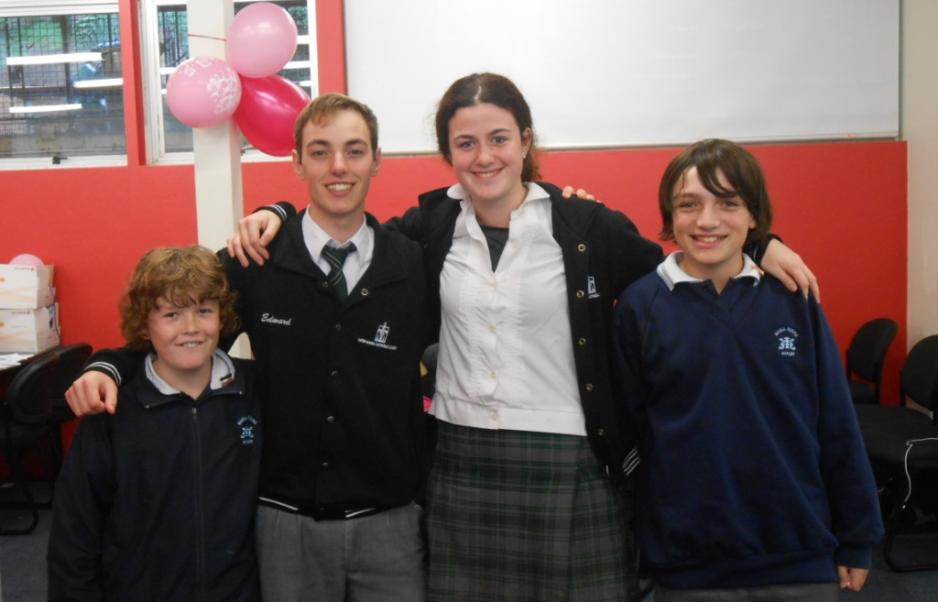 Vaughan and Ethan Heyes of Maria Regina Primary School with Seniors of Mater Maria Catholic College.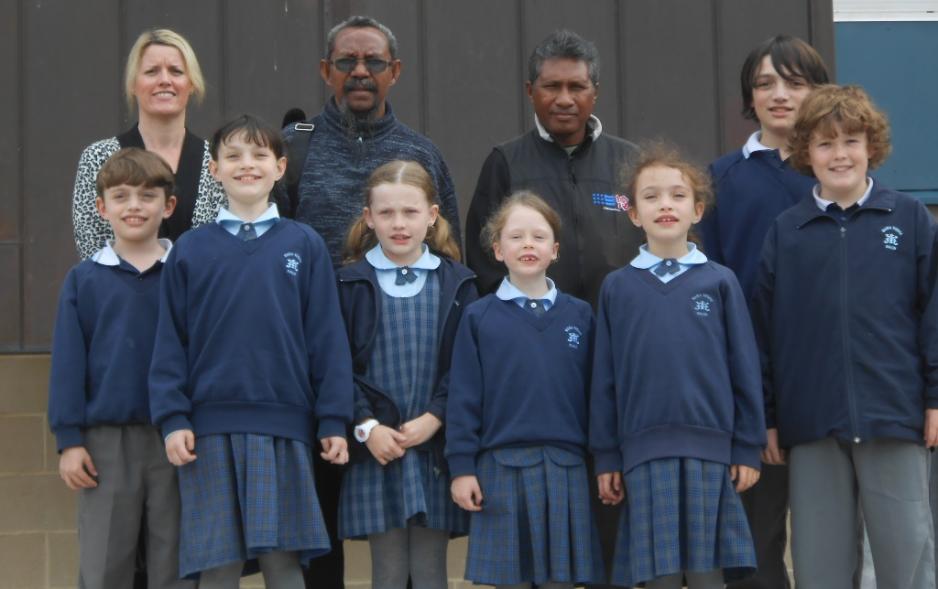 Back row; Louise Heyes,( Maria Regina Outreach team and Pittwater Parish Social Justice Team), Fr Tiago, Fr Abel and Vaughan, Front row; Xavier, Isabeau, Yasmin Heyes, Anna Lamb, Armelle, Ethan Heyes.
Report and Pictures by Tamara Sloper Harding, 2013.