July 1 - 7, 2012: Issue 65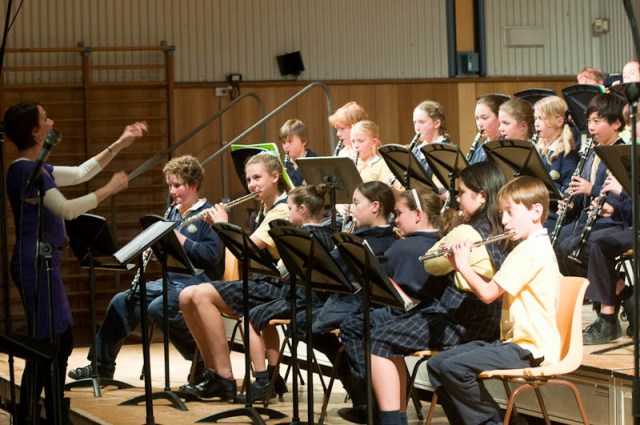 Above: Bilgola Performance Band, Jill King Director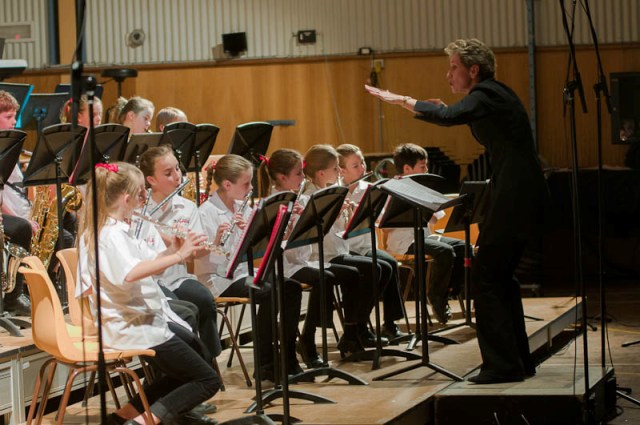 Avalon Performance Ensemble with director Sarah Shaw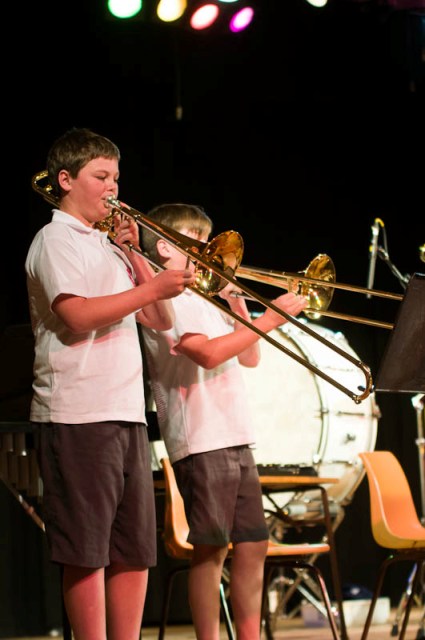 The Sydney Northern Beaches Symphonic Wind Ensemble celebration of music on the Northern Beaches 2012 Participant's:
Newport Training Band
St Rose Concert Band
Bilgola Training Band
Wheeler Heights Training Band
Elanora Heights Concert Band
Avalon Concert Band
Narrabeen Lakes Concert Band
Cromer Junior Band
Avalon Training band
Wheeler Heights Intermediate Band
Bilgola Performance Band
Newport Concert Band
Cromer Senior Band
Avalon Performance Ensemble
Cromer Intermediate Band
Bilgola Concert Band
Newport Performance Band
Harbord Jazz Band
Barrenjoey High School Concert Band
Pittwater House Big Band
Cameraygal Concert Band
Sydney Northern Beaches Symphonic Wind Ensemble
Michael Mannington's Volunteer Photography Public Gallery of this Event: HERE
SYDNEY NORTHERN BEACHES SYMPHONIC WIND ENSEMBLE INAUGURAL MUSIC FESTIVAL
by Denise Morgan
Over 500 musicians, performing across 21 local school and community bands, entertained record audiences at SNBSWE's inaugural 2012 Festival of Music at Pittwater High School on Sunday 24th June.
"I am absolutely delighted with the enthusiastic participation of so many bands and so many schools." said Dr. Martin Hardy, Director, Sydney Northern Beaches Symphonic Wind Ensemble. SNBSWE hosted the all day event.
"The appreciation and acclamation given to each band by the record audiences attending each session was wonderful." said Dr Hardy. "It augurs well for our next 2 day event, the Northern Beaches Instrumental Festival, in August." He added.
Northern beaches band directors, led by Ms Sarah Shaw, gave local musicians aged from 8 to 80 years old, the opportunity for their band to play at a formal venue, alongside a range of other bands, for an interested and appreciative audience.
"The aim of this festival was to avoid uninformed comparisons and to simply bring us together to recognise and celebrate the wonderful efforts of our musicians and band directors." Ms Shaw said. "The festival also aimed to celebrate the lifelong enjoyment music can provide, whether you are 8 or 80, beginner or advanced. Music develops self esteem, creative expression and importantly brings people together." Ms Shaw added.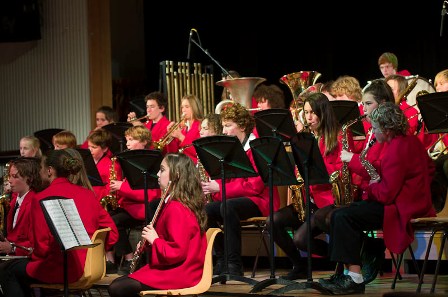 Barrenjoey HS Concert Band
Training, Junior, Concert, Senior and Performance Bands from Newport, Bilgola, Wheeler Heights, Avalon, Elanora Heights, Narrabeen North, Cromer and Barrenjoey High enjoyed playing alongside Pittwater House Big Band, Harbord Jazz Band, Cameraygal Concert Band and SNBSWE. Repertoire included Sesame Street, Wallace and Grommett, House of the Rising Sun, Old Time Rock'n'Roll, through to classics by Mozart and Wagner.
The day was recorded by Radio Northern Beaches (88.7 and 90.3 FM) and will be featured in RNB's live music segment on Sunday 15th July at 7 pm.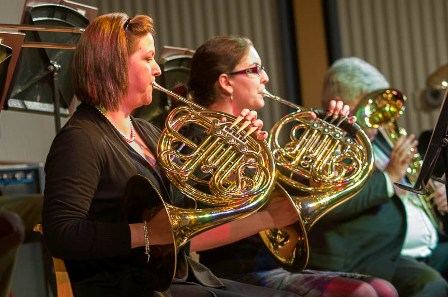 Sydney Northern Beaches Symphonic Wind Ensemble
"We are tremendously excited by the success of our festival", Dr Hardy said. "We are now really looking forward to our inaugural 2012 Northern Beaches Instrumental Festival, on 18th and 19th August." This will be an adjudicated event, hosted by SNBSWE and Monatones Concert Band.
The mid August Festival will be open to all school bands from Beginner right through to Upper High School standard. Bands interested in participating should telephone 0414 343 818 or 0414 560 263 for further details regarding entry forms, performance levels and entry fees. Details can also be obtained by emailing sarah.shaw001@bigpond.com.
SNBSWE rehearses at Pittwater High School, Mona Street, Mona Vale, on Thursday nights at 7.30pm during school terms. New members are welcomed and competent adult musicians are encouraged to join. For details ring 0414 560 263 or 9999 0655.
Copyright Denise Morgan, 2012. All Rights Reserved. All Photographs by Michael Mannington, Volunteer Photography, 2012. All Rights Reserved.