September 18 - 24, 2011: Issue 24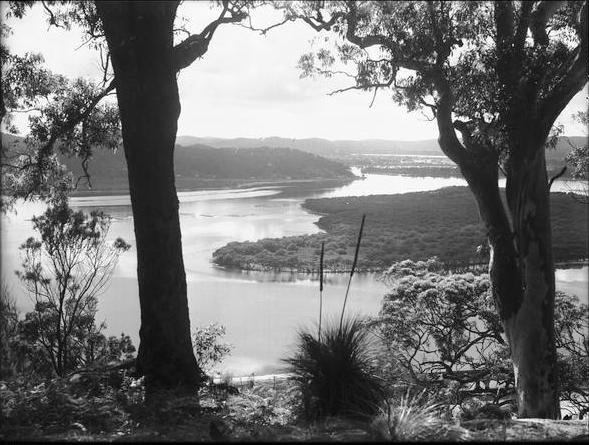 Above: Hawkesbury River district, trees and bush, 1940s, nla.pic-an23381858, by Hurley, Frank, 1885-1962. Courtesy State Library of NSW.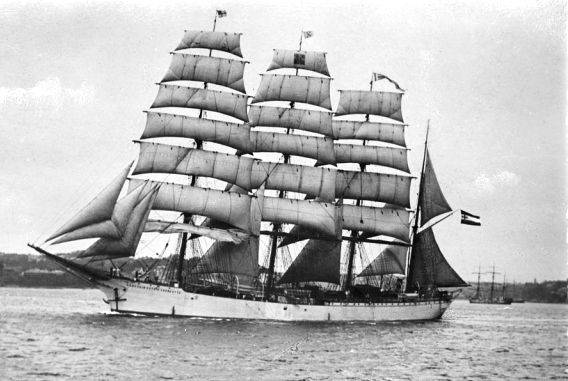 Above: HERZOGIN SOPHIE CH'LOTTE [i.e. CHARLOTTE] , Creator; Green, Allan C. 1878-1954 photographer. Item held by State Library of Victoria
Collection or series: Allan C. Green collection of glass negatives.
The Sophie Charlotte Herzigon was a four-masted steel barque built in 1894 by Rickmers Reismühlen, Rhederei und Schiffbau AG, Geestemünde. Dimensions 82,30×13,17×8,42 meters [270'0"×43'3"×27'8"] and tonnage 2395 GRT and 2302 NRT. Rigged with royals over double topgallants. It was originally called the Albert Rickmers and launched at the shipyard of Rickmers Reismühlen, Rhederei und Schiffbau AG, Geestemünde, for their own use under the command of Captain G. Warneke. In December of 1899 it was sold to Norddeutscher Lloyd, Bremen, and was renamed Herzogin Sophie Charlotte undergoing a rebuild to be used as a sail-training ship. She used to sail from Europe to Sydney then on to Adelaide.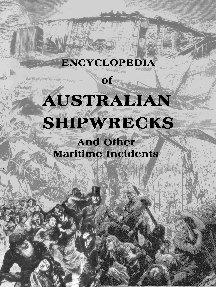 Encyclopedia of Australian Shipwrecks: http://www.australianshipwrecks.info/index.html
Copyright Pittwater Online News, 2011.
All Rights Reserved.
Shipwrecks in Pittwater
Our Maritime History holds a lot of insights into how people lived and what they did simply because in our settlement days roads were non existent but the old sea, ever present, was already a watery highway of passage to and from main centres that did not require negotiating the still wild bush. New South Wales has the most shipwrecks off its coast. The Broken Bay and Northern Beaches tally is estimated at over 150, a number of these coming to grief beneath Barrenjoey Headland..
Trading between ports of everything that could be grown in the form of wheat or cut down in the form of timber, and garnered from the sea in the form of lime was the norm during our settlement days. Strange dreams we may have of too tall steamers and ferries plying the coast between Sydney harbour and our own Pittwater, of them capsizing even in calm seas. The truth is much closer to schooners, ketches and these paddle steamers venturing out in gales we on land would not stick a foot into. The Maitland Gales of 1898, the Gales of June 1868 and the number of ships lost during these clearly illustrate how dangerous our waters can be. Some were 'deliberately run ashore to save lives' in such conditions. Others did not have this opportunity as fogs, high waves and strong winds, tearing sails, did not offer the choice of wrecking a ship but saving all souls.
Add to this the recording of loss of vessels, and their passengers and crew as simply 'never heard of again' or 'disappeared without a trace' and you get a glimpse of what may be out there. A lot were lost trying to come into land, especially on the sandbars at mouths of rivers. Misjudging the tides, the weight of their ships and depth of water the 'back was broken' of many a vessel. Many were refloated, salvaged and put back to work, only to become a wreck elsewhere a few years later.
There is also recordings of convicts taking ships in several instances and either never being heard of again or coming to grief on the high seas due to a lack of knowledge of local headlands, reefs or through simply not knowing how to run a large or small vessel. Some came to shore and became part of the local tribes, only telling of their adventures once they decided to return to 'civilisation'. There are also records of crews mutinying and committing brutal murders. There is even, further north, tales of pirates taking ships.
Other vessels disappeared in being converted into wharves, bridges or other buildings once their use and condition dictated they were no longer seaworthy. Nothing was wasted then if it had a bit of further use.
The records of ships being registered in Sydney during each year is also an indication of not only the amount of seacraft coming in from overseas to be used in the colony but also how many were being built locally. Some register as number 79 of 1868. Other records show a steamer could be built within a year while others were commenced being built seven years prior to being officially recorded as sea- going, as launched.
The Hawkesbury river and Pittwater's Andrew Thompson feature among these. The Hawkesbury river became a major farming area and steam paddlers and screw paddlers were built on the river itself to carry this cargo of tallow-wood and farm fresh goods down the river, through Pittwater and out of Broken Bay to commence the journey south to Sydney harbour.
The names of these vessels wrecked have also formed part of naming our landscapes, particularly and naturally, the beaches. Some propose that Whale Beach is named for a 14 ton wooden sloop that sank off there in 1810. This vessel was built in Pittwater itself. Colloroy is named for a 419 tin paddle steamer that was caught off her stretch of sand in 1881 and stranded for quite a while, attracting great interest from those on shore. Resolute Beach in Pittwater is named similarly for the 1877 grounding or breaking up of a schooner off her shores.
Andrew Thompson who owned Scotland Island is well known for being a shipbuilder and owner. There were also ship builders and maintenance crews at Careel Bay. The estuary lends itself to this practice with its deeper waters and kinder tides.
What may not be so well remembered is the extent and number of vessels sunk by Japanese submarines from way in the south (Tathra) to the relatively recent discovery of a Japanese midget submarine off Pittwater's Bungan Head.
From Palm Beach to Manly there are records of a ship, steamer or yacht being sunk or run aground off every beach. Some of these were rammed by others in perilous conditions. Wrecks have been caused by newer ships getting caught on the hulls of those sunk decades before. The smaller wooden fishing boats lost have not been recorded.
We will research this extensive list of Broken Bay and Pittwater shipwrecks to form part of a further article. In the meantime, a brilliant book which has an extensive list of these is available at the Australian Encyclopaedia of Shipwrecks: http://www.australianshipwrecks.info/index.html