February 2 - 8, 2014: Issue 148
Shark Supporters Come Out in Full Force!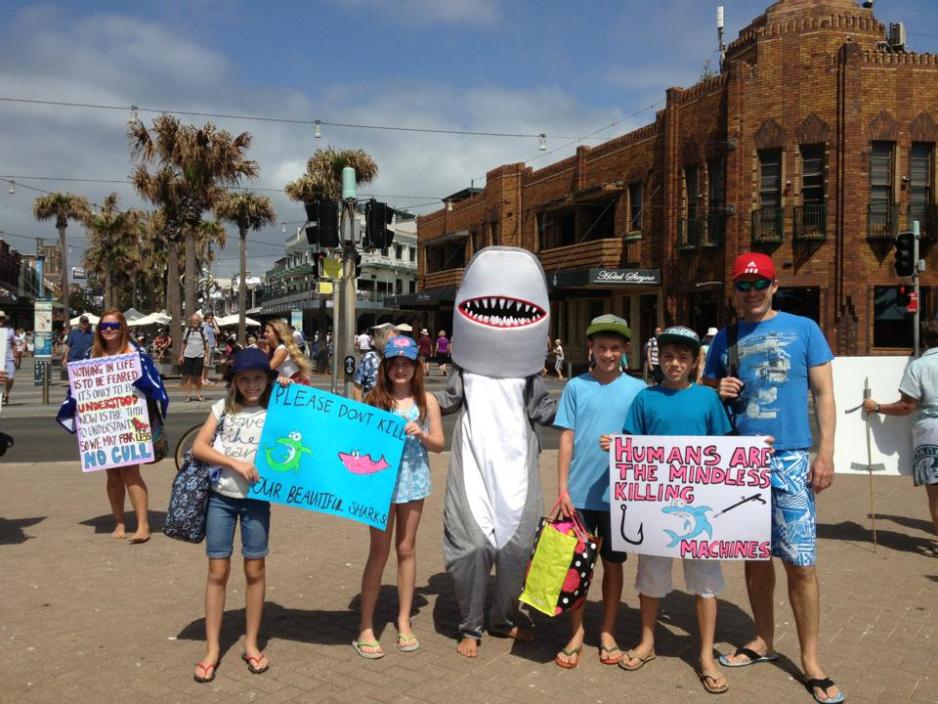 Shark Supporters Come Out in Full Force!
by Lynleigh Grieg
Few things can warm your heart and restore your faith in humanity like a giant gathering of passionate people, fighting for a worthy cause.
"The Cause for Jaws!"
In response to the (misguided) decision by the Western Australian premier to bait and kill sharks 1km off Western Australian beaches, Australia got up and made their opinions heard. And their voices reverberated around the world. Simultaneous protests were organised in 6 regions in WA, 3 regions in NSW, 2 in Vic and also SA, QLD and Tasmania. Even New Zealand and South Africa had protests on the same day to coincide with the National Day of Support for Our Sharks. Many overseas celebrities such as Sir Richard Branson and Ricky Gervais added their voices to the cause.
I was lucky enough to attend the rally on Manly Beach. An estimated 2000 people chose to spend their Saturday morning standing on the scorching sand, with banners in hand and hope in their hearts, passionately fighting for the rights of the creatures that can't do it for themselves. Children in adorable shark-suits, fresh-faced teens donning painted 'pro-shark' messages on their faces and bodies, seasoned animal activists, esteemed marine scientists, surfers, divers, snorkelers, recreational swimmers, fishermen, regular beach-goers and concerned members of the public gathered to hear the inspirational speakers, one of whom was the recipient of a shark-bite whilst surfing at Narrabeen beach last October.
The resounding messages were:
We need our apex predators to keep the oceans healthy.

We are knowingly going into their territory and must accept the associated risks.

Sharks do not consider us prey and most incidents occur as a result of mistaken identity.

Humans kill an astounding 73,000,000 sharks every year. Sharks account for around 5 human deaths worldwide every year.

Oh – and they happen to be a threatened species…
Thank you to those who were there, those who were there in spirit, those who have written to the Government and those who express their support for the cause via social media.
"The Power of the People can be stronger than the people in power."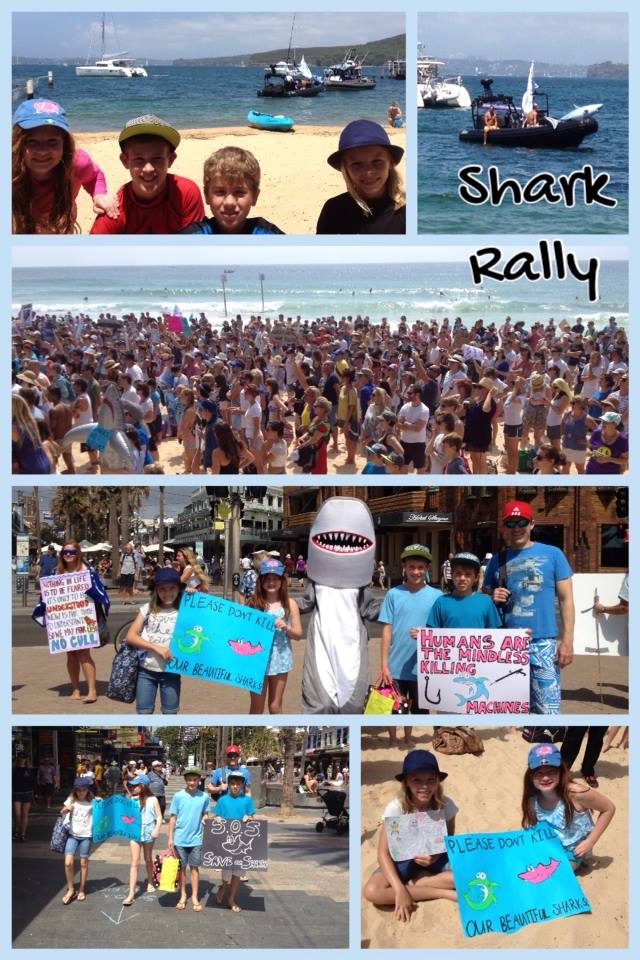 Shark Rally at MAnly - 1.2.2014.
Report and pictures by Lynleigh Grieg, 2014.