March 29 - April 4, 2015: Issue 208
Securing Energy Supply For Pittwater's Offshore Communities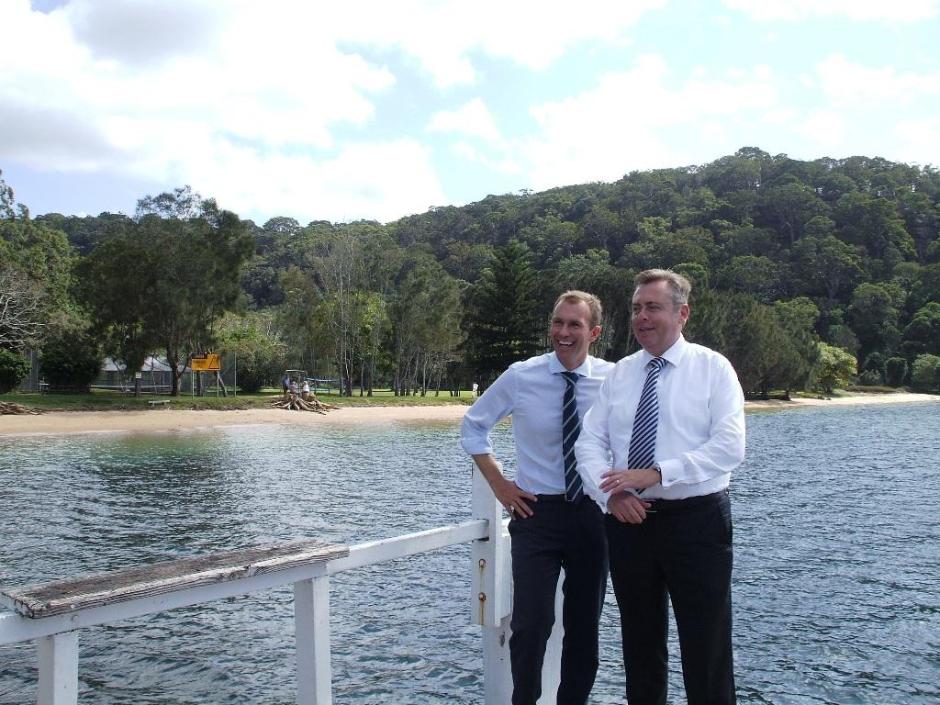 MP for Pittwater Rob Stokes with Energy Minister Anthony Roberts at Currawong this week - picture supplied.
Securing Energy Supply For Pittwater's Offshore Communities
25 March 2015
Member for Pittwater Rob Stokes was today joined by NSW Energy Minister Anthony Roberts to announce that a re-elected Baird Government would secure the power supply for Scotland Island and Pittwater's Western Foreshores.
Mr Stokes said a re-elected Baird Government would secure the electricity supply for 350 homes on Scotland Island and 160 on the Western Foreshores, ensuring those households had the same reliability as everyone else in Sydney.
"The Baird government is committed to a secure and reliable energy supply for all NSW households and the offshore communities of Pittwater are no different," Mr Stokes said.
"Ausgrid has been investigating options to secure a more reliable supply to this part of the network since an extended outage affected Scotland Island in December 2013.
"Under the current configuration, the supply area has no redundancy. Access is via water transport, with limited road access via fire trails.
"This means restoration times are lengthy and the process expensive, leaving customers without power for several days while generators are organised and transported via barges.
Energy Minister Anthony Roberts said Ausgrid is investigating the installation of an additional one-kilometre long submarine cable between Little Lovett Bay and Catherine Park on the northern side of Scotland Island.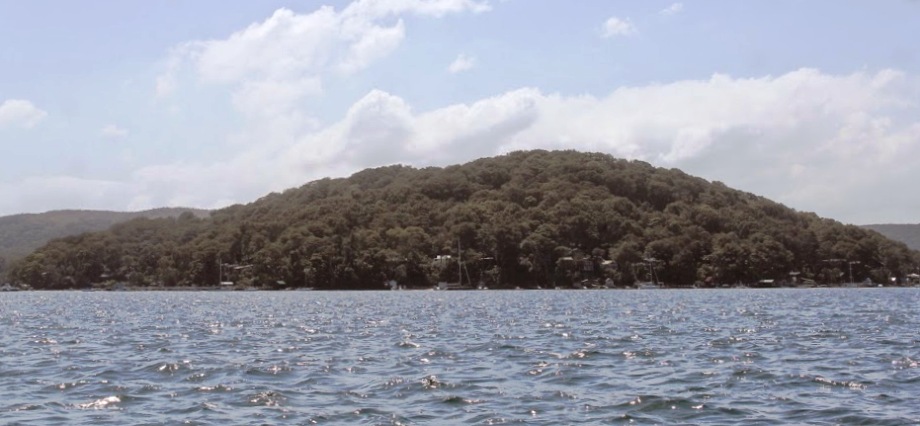 "If approved, the project would provide additional supply security to customers at Scotland Island, Elvina Bay, Lovett Bay and Morning Bay by effectively establishing a supply ring, allowing electricity to be fed from an alternate part of the network should a fault emerge on any of the three cables," Mr Roberts said.
"Ausgrid will also investigate installing smart technology in distribution substations that would allow remote switching of the power supply in the area. This would allow remote operation of the network, so faults can be isolated and supply switched around and restored more quickly following most types of interruption.
"It is estimated that this equipment could potentially reduce restoration times from up to 10 hours (if the fault was to occur at night, as operators can only use water transport during daylight) to less than two hours.
Mr Stokes said that a re-elected Baird Government will commit Ausgrid to undertake geotechnical and environmental investigations and seek any required approvals.
"Before the work can start, the proper environmental assessments and geo-technical studies have to be completed," Mr Stokes said.
"Ausgrid must also undertake the relevant demand management tests to ensure there isn't a more efficient solution.
"The 500 homes and businesses in the area have not had an acceptable level of electricity supply. This project will fix this problem.
"Subject to the proper assessments, the project would begin in 2016."