February 3 - 9, 2013: Issue 96
Sea Mists and Salt Airs of Pittwater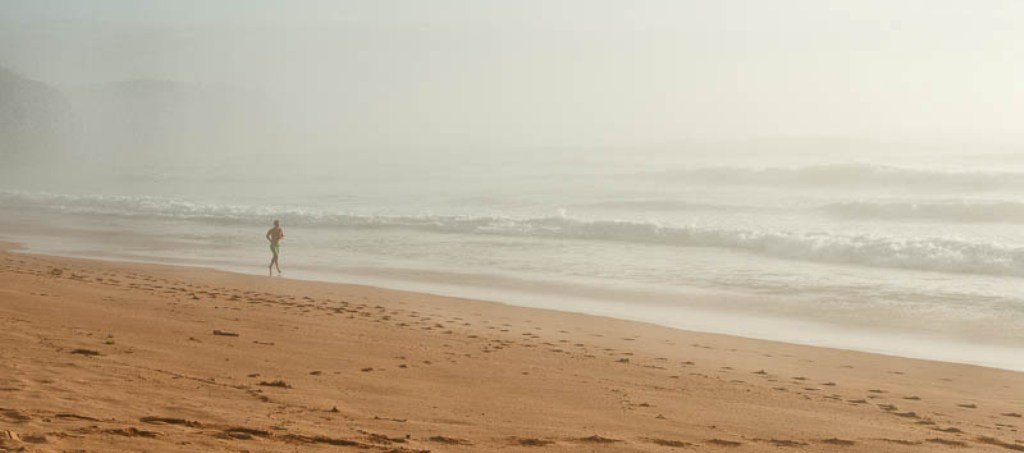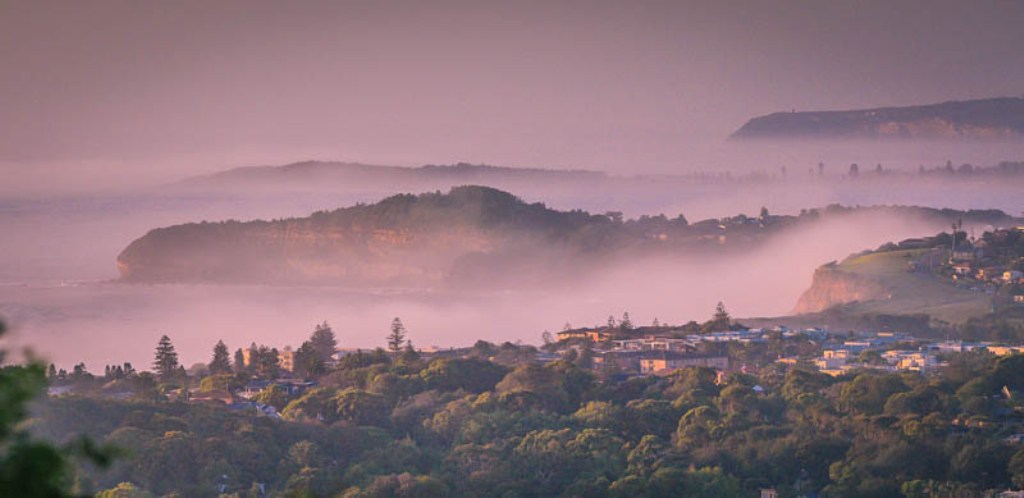 We shift for our last month of Summer 2013 from a saltwater theme to salt air; a notion the ocean seems to be agreeing with on Thursday morning when a cooling sea mist filtered over our beaches and kept the too hot too soon sun a little damper. The picture above, taken by Michael Mannington at Newport, and the other, taken from on high of the mist over Mona Vale beach and Warriewood, Long Reef and North Head shows how lovely it was in the am hours.
By early afternoon rising wind was blowing spumes of saltwater off the back of the Queensland storm surge waves that have caused really high tides in the estuary and waves that just have to be ridden by experienced surfers at all beaches. The photograph below shows some of the scale of these at north Avalon on Thursday afternoon, days after they first arrived, and how a salt thickened air adds a cooling haze even when sea mists have been blown away.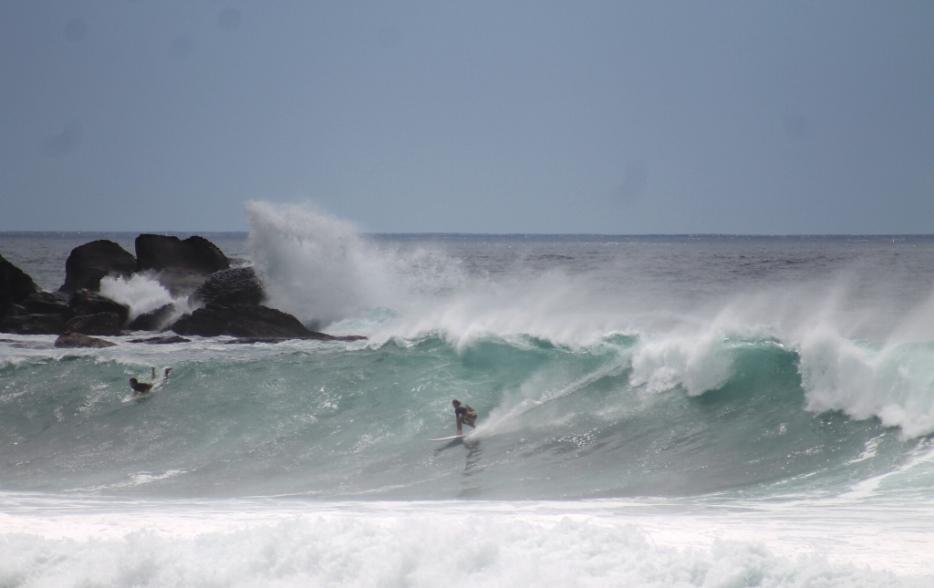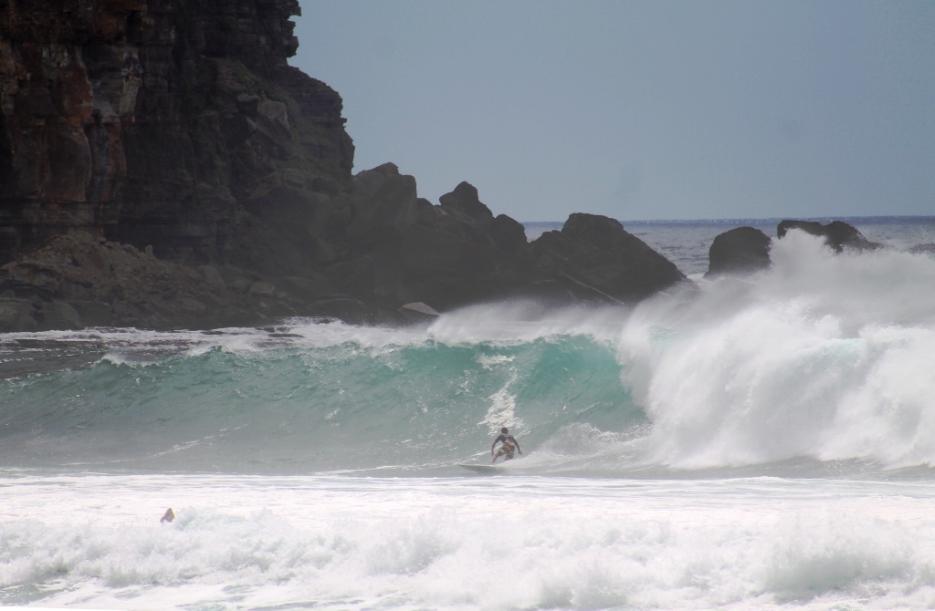 Front Page Pictures by Michael Mannington and A J Guesdon, 2013.