August 10 - 16, 2014: Issue 175
RPAYC's First Female Life Member Elected - New Commodore Begins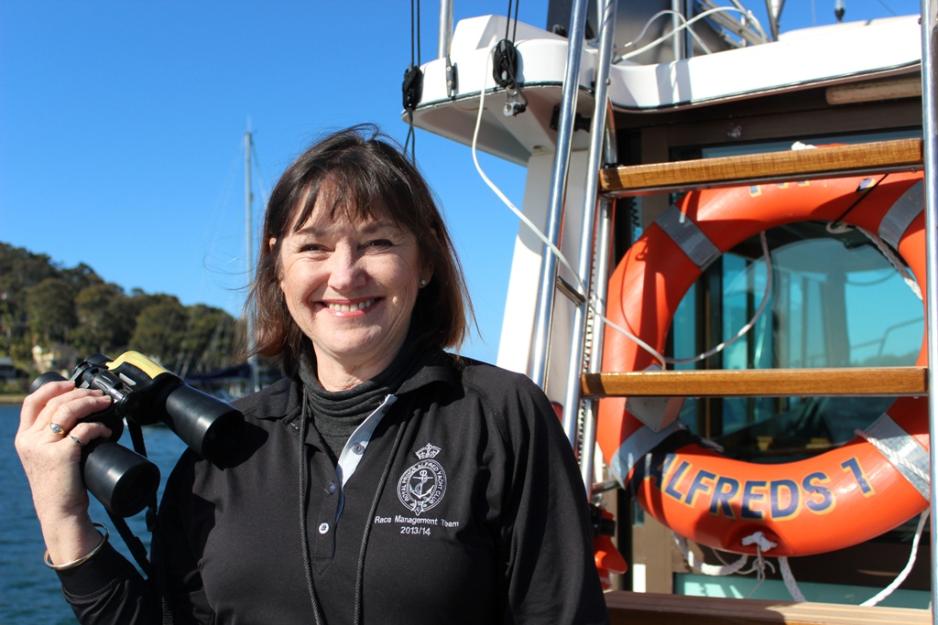 Elaine Fowler supplied by Tony Fox/RPAYC.
RPAYC's First Female Life Member Elected
At the Royal Prince Alfred Yacht Club's AGM held last month, long-serving member Elaine Fowler was elected the club's first female Life Member.
Nominated by Rear Commodore Membership Peter McAdie and supported by the entire board and Rear Commodores, Elaine's election to Life Membership was unanimously supported by the voting members.
Members of Elaine's family and friends were on-hand to see her accept the honour.
"Over the past few years I have been privileged to be the right person at the right time to cross some old fashioned boundaries; first female full member and first female senior member," said Elaine. "Being made a Life Member makes me very proud but also humble, because there are many deserving people in our club."
Elaine joined the club as an Associate in 1977, at the time racing a Spacesailor 22 on Pittwater in the club's Saturday pointscore races with her husband. She crewed on many other club boats, working all areas including bow, sheets and helm, and took a keen interest in navigation. A number of flagship offshore events, including eight Pittwater to Coffs Harbour Races, sit on her impressive sailing resume.
During her almost 40 year association with the club, Elaine has contributed significantly to women's racing and race management. In 1995 she established what continues to be the very popular RPAYC Ladies Twilight Pointscore series. Elaine's keen interest in race management is exercised regularly on the club's start boats running races and regattas year-round.
Elaine was the first female to be elected as a Full Ordinary member in 1993 when nominations were opened to women. She's held a number of elected officer roles at the RPAYC, including Secretary of the Associates and Vice Commodore Racing, and in 2002 Elaine was recognised for her years of volunteer service, receiving the club's prestigious Volunteer of the Year award.
Elaine's dedication to the sport extends beyond the RPAYC. She's supported Yachting NSW and routinely lends a hand officiating at events outside the Newport club. "Each year Elaine joins Denis Thompson's race management team at Audi Hamilton Island Race Week and for those who remember watching the sailing at the 2000 Sydney Olympics, Elaine was there," said RPAYC Commodore Ian Audsley.
Elaine's elevation to RPAYC Life Member sees her join a list of only 45 others who have achieved this status in the club's 147 year history.
The Royal Prince Alfred Yacht Club has a new Commodore and Vice Commodore following the 147th Annual General Meeting held on Sunday July 20, 2014.
Ian Audsley was elected Commodore uncontested and Michael Lockley was elected Vice Commodore by the near 100 voting members present.
"Ian and Michael will lead a formidable team to take the club forward for the next three years," forecasted outgoing Commodore Rob Curtis.
Commodore Ian Audsley moves in to the role having served as Vice Commodore for the past three and Rear Commodore Yacht Racing prior. An active Etchells campaigner, Ian also keeps his hand in the centreboard fleet sailing a Laser.
Vice Commodore Michael Lockley, an active RPAYC member for over 20 years, enthusiastically campaigns Pretty Woman, the boat he owns with RPAYC Past Commodores Richard Hudson and Russell Murphy, in the club's Wednesday and Saturday pointscore races as well as most offshore events and regattas.
At the AGM Elaine Fowler was elected to Life Membership of the club. "As the club's first female full member it was fitting that Elaine, who has given so much to the club over 21 years, was elected the first female Life Member," said Commodore Audsley.
Five members with 50 years' continuous membership were also honoured at the AGM; Ian Downing, the late Carl Halvorsen, Kenneth Moxham, John Playoust and Leo Tutt.
Elected officers for the 2014-15 year:
Board of directors
Commodore Ian Audsley
Vice Commodore Michael Lockley
John Bacon - Chairman of the Board
Jim Bullough - Director
Simon Grosser - Director
Rear Commodores
Rear Commodore Activities Norman Weaver
Rear Commodore Centreboard Malcolm Derry
Rear Commodore Cruising Jim Cormack
Rear Commodore Membership Robert Alder
Rear Commodore Yacht Racing Ron Palmer
7 August 2014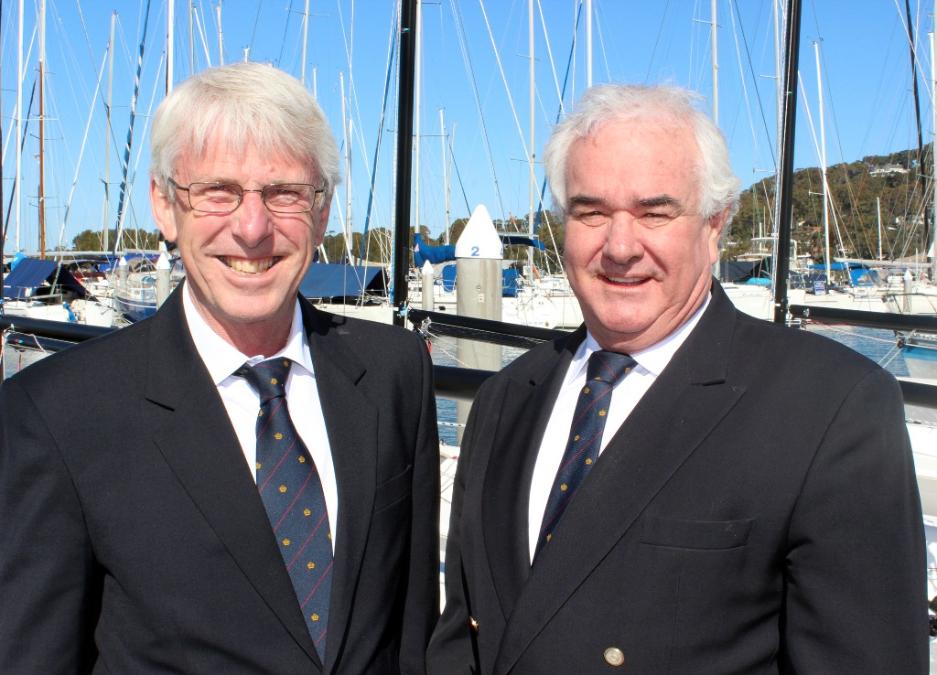 L-R Commodore Ian Audsley and Vice Commodore Michael Lockley.