July 13 - 19, 2014: Issue 171
First day of racing for the RPAYC Mid Winter One Design Regatta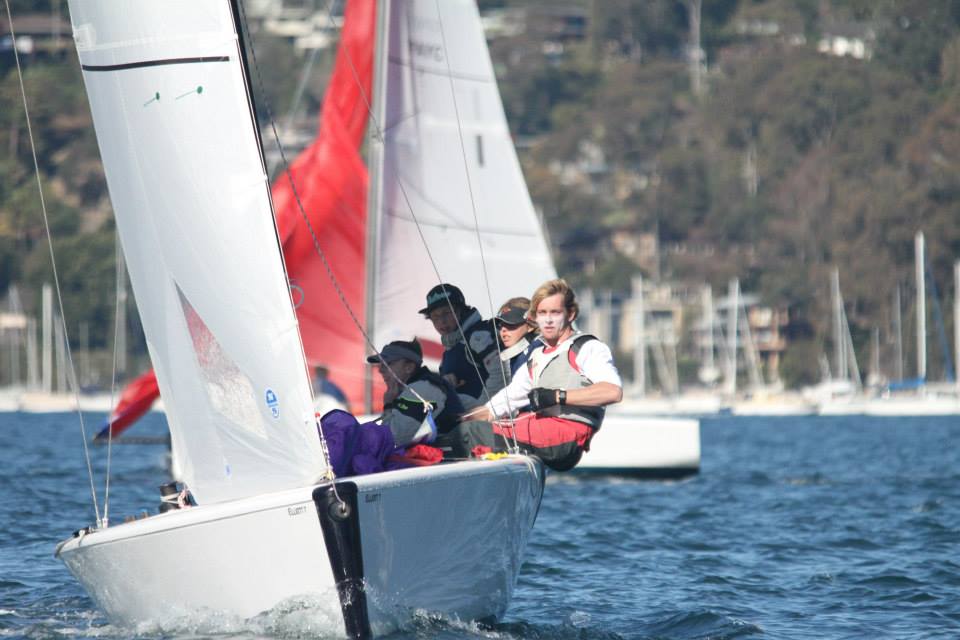 First day of racing for the RPAYC Mid Winter One Design Regatta
Saturday, 12 July 2014
A total of 35 boats from five International Classes entered the Mid Winter One Design Regatta with seven Elliot 7's, ten Melges 24s, seven Etchells, six Stars and four Ynglings contesting the regatta run by The Royal Prince Alfred Yacht club on the idyllic waters of Pittwater.
Racing got under way on time with steady 18-20 knot Westerly winds under the supervision of Race Officer Elaine Fowler.
With three races completed, Murray Gordon was the standout performer of the day in the clubs brand new fleet of Elliott 7's finishing up first on 7.0points.
The short course racing proved exciting for the ten strong Melges 24 fleet, with plenty of action always at the first mark. Having a solid day on the water was Roger That, skippered by Cameron Miles, with a 5.0 scorecard.
The Etchells fleet enjoyed great competition as always with teams returning on form from the recent Etchells Mid Winter Regatta in QLD, and others airing their boat for the first time this winter. Top 40 showed the winter hadn't slowed him down with a dominant scorecard of 4.0.
Six stars emerged on the start line, with one of their biggest fleets as of recent. A promising sign for the class. Rob McMillan sailing Death Star, formally owned by Iain Murray (Bigfella) showed a great speed edge on its rivals to finish the day with a scorecard of 4.0.
Four visiting Ynglings from the RSYS enjoyed the Pittwater race track and change of scenery (no Ferries to dart around). With Evie skippered by Karyn Gojnich taking the spoils of the day with a scorecard of 4.0.
A further three races are scheduled for Sunday. With 15 to 20 knot South Westerly winds predicted for tomorrow, sailors can look forward to another exciting day on Pittwater.
Day 1 Photographs can be viewed here: Photographs from the Regatta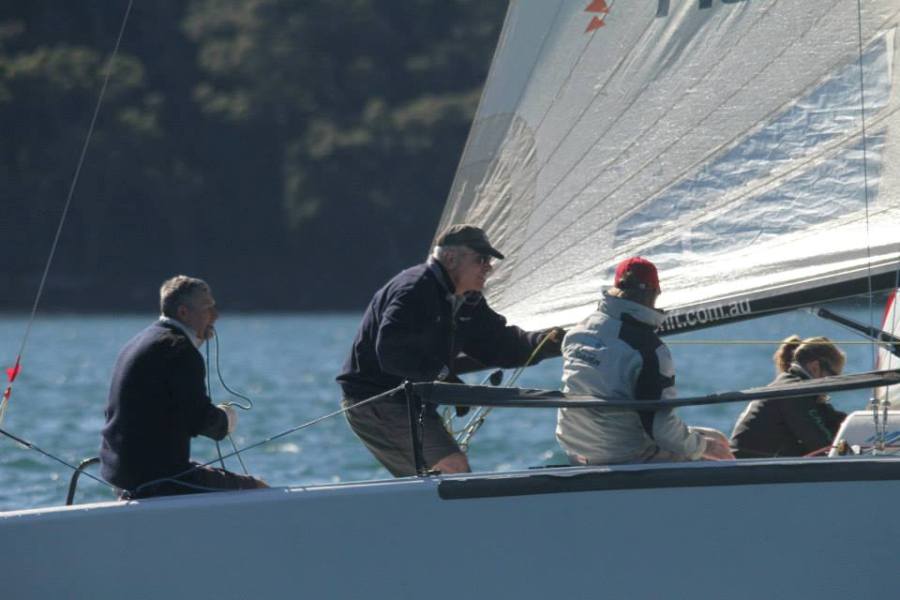 Listed below are the top 3 results from the respective classes for Day 1.
Melges 24s: 1st-Roger That 5.0pts, 2nd-Bandit 6.0pts, 3rd-The Kraken 9.0pts
Elliott 7s: 1st-Gordon 7.0pts, 2nd-Gietz 8.0pts, 3rd-Dargaville 9.0pts
Etchells: 1st-To 40 4.0pts, 2nd-Gezzabelle 10.0pts, 3rd-Odyssey 11.00pts
Stars: 1st-Death Star 4.0pts, 2nd-NB Laser 9.0pts, 3rd-Finer Still 9.0pts
Ynglings: 1st-Evie 4.0pts, 2nd-Miss Pibb 5.0pts, 3rd-Meridian 9.0pts
Full results can be found on the RPAYC website http://rpayc.com.au/results/2013/events/midwinter/series.htm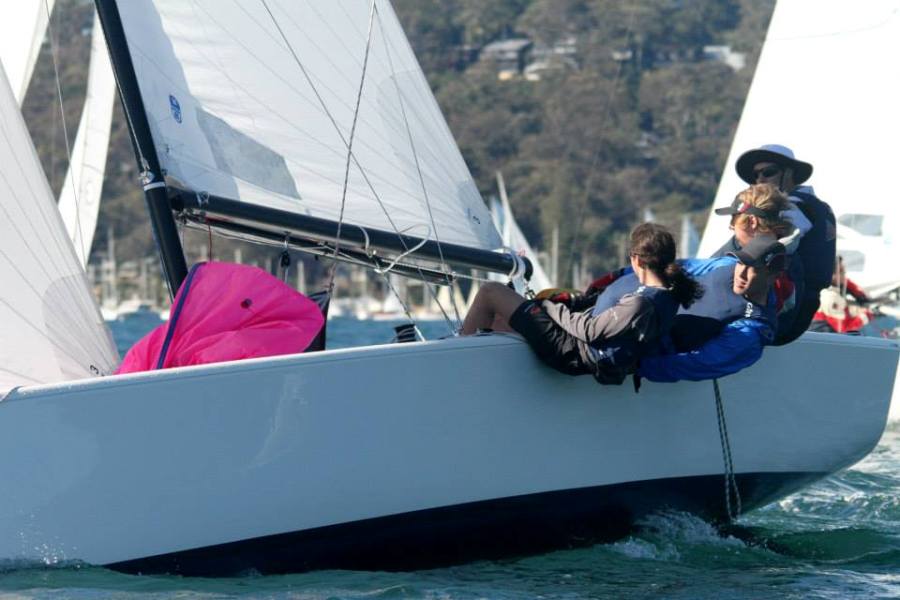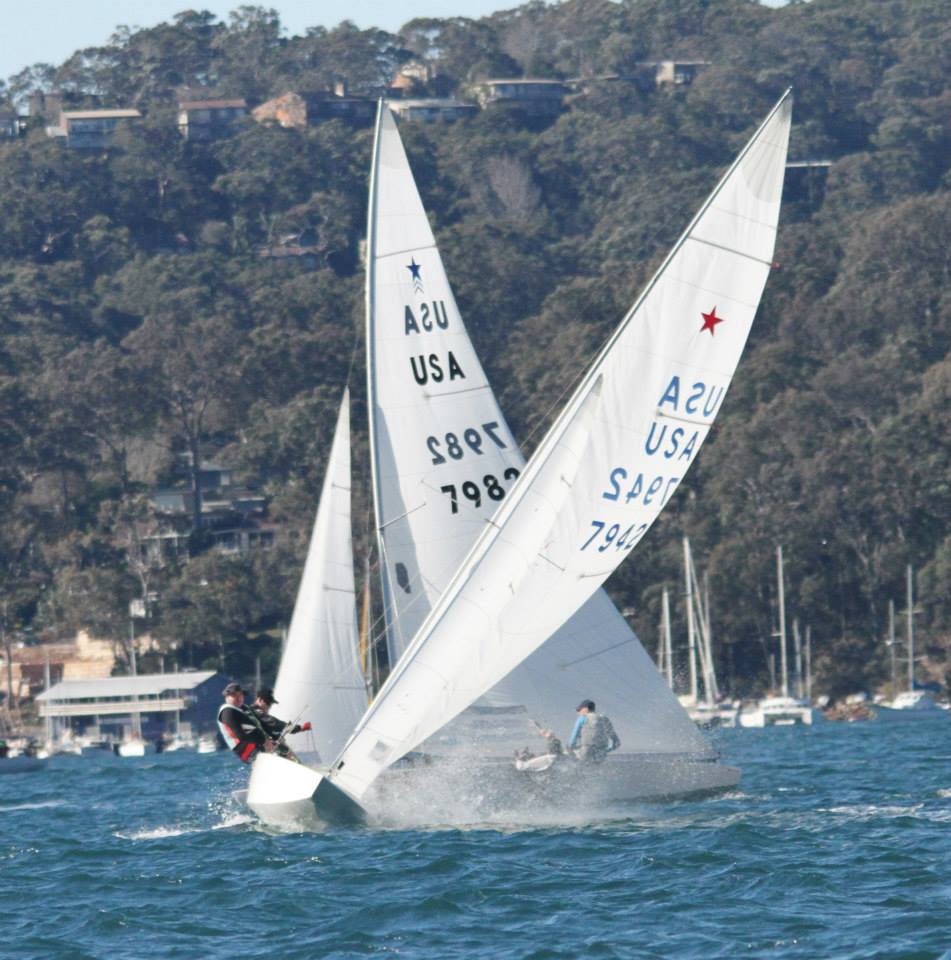 Article By: by Tommy Spithill (words) - Brendan Rourke (Photos) Media, July 2014.