March 17 - 23, 2013: Issue 102
Club Marine Pittwater Sail Expo at RPAYC - 16-17 March, 2013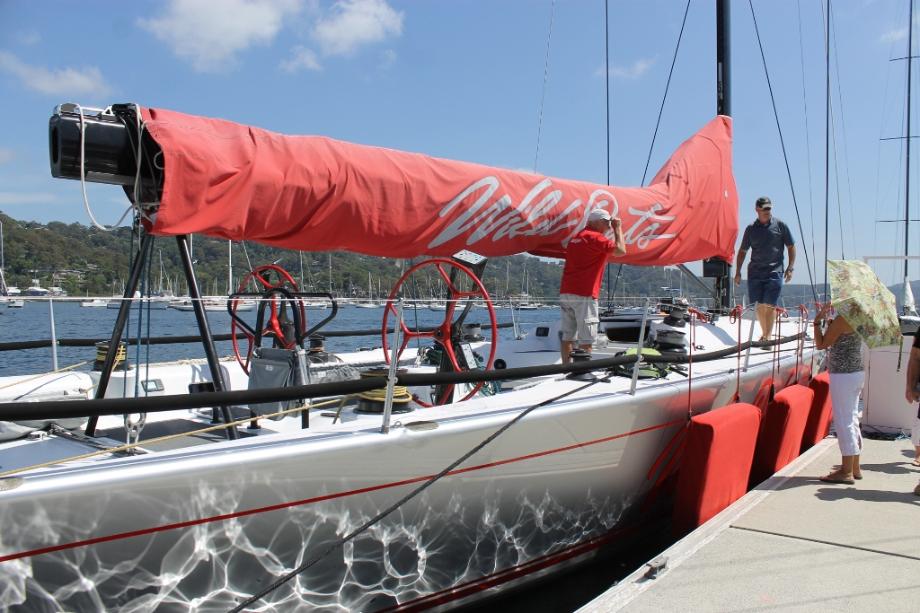 The second annual Club Marine Pittwater Sail Expo is on over this weekend at the Royal Prince Alfred Yacht Club and includes being able to tour such beautiful vessels as Wild Oats X, as above, as well as many other equally stunning yachts, catamarans and find out more about everything under the sun you may need to keep your boat 'ship shape'. With great food on offer, nice music to listen while you're eating it and an opportunity to learn about the RPAYC's racing, cruising, sail training and children's sailing program it's a great way to enjoy a few hours today at one of our premier yacht clubs.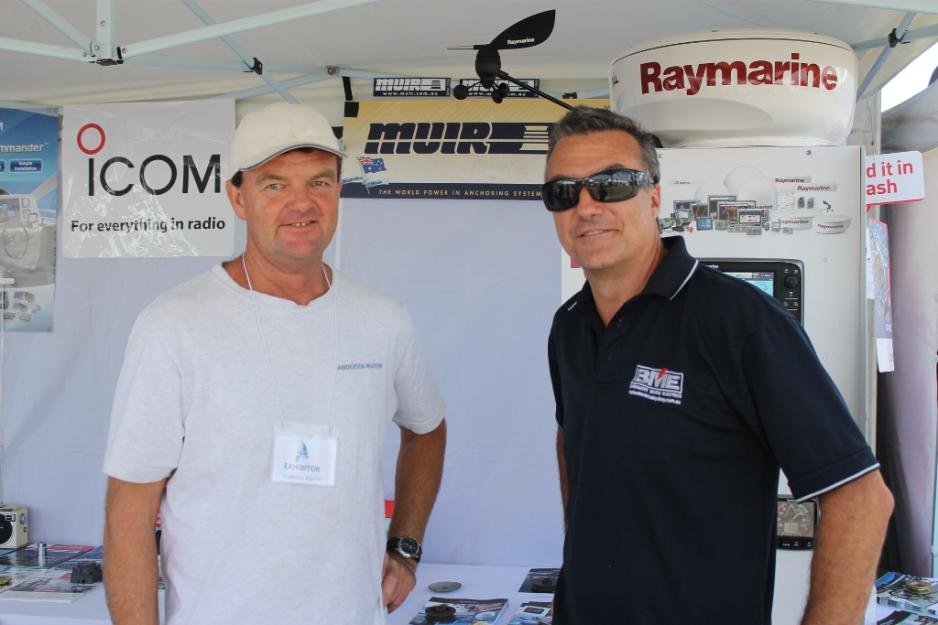 Marty and Mark from Barrenjoey Marine Electrics (BME). Mark Coates (right) is a huge supporter of Pittwater Online News and loans us his launch, and brother Andrew to skipper it, every time we need to get out on the water to cover sailing and boating events. Barrenjoey Marine Electrics has been operating in Pittwater for over 30 years and is your 'go to' place for everything you may need in the Marine Electrics department. Their website at:
www.bme.net.au/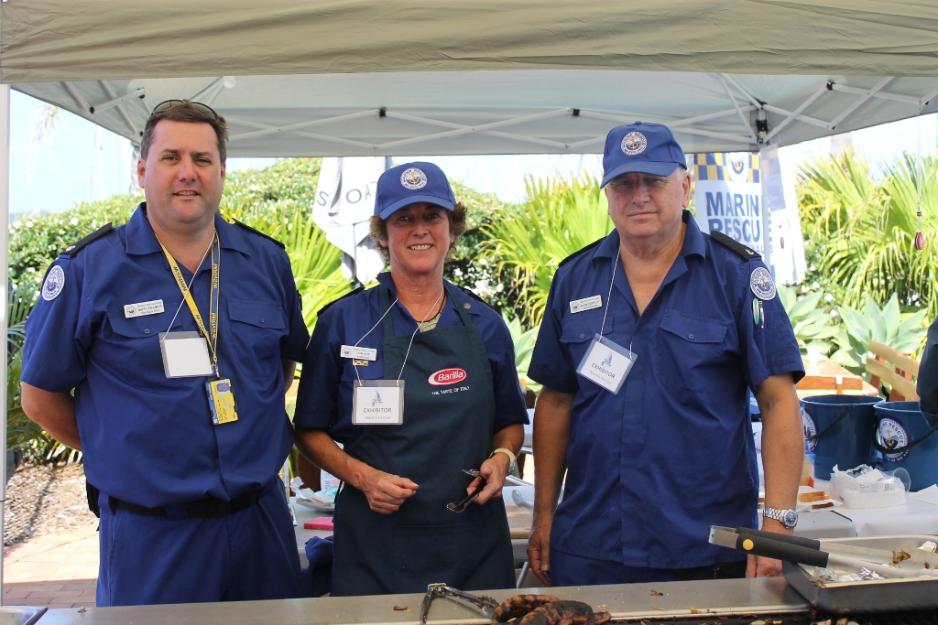 Broken Bay Marine Rescue volunteers (left to right) Matt Palmer, Joh Vos and Alan Worsley raising vital funds at their sausage sizzle as part of the Sail Expo at RPAYC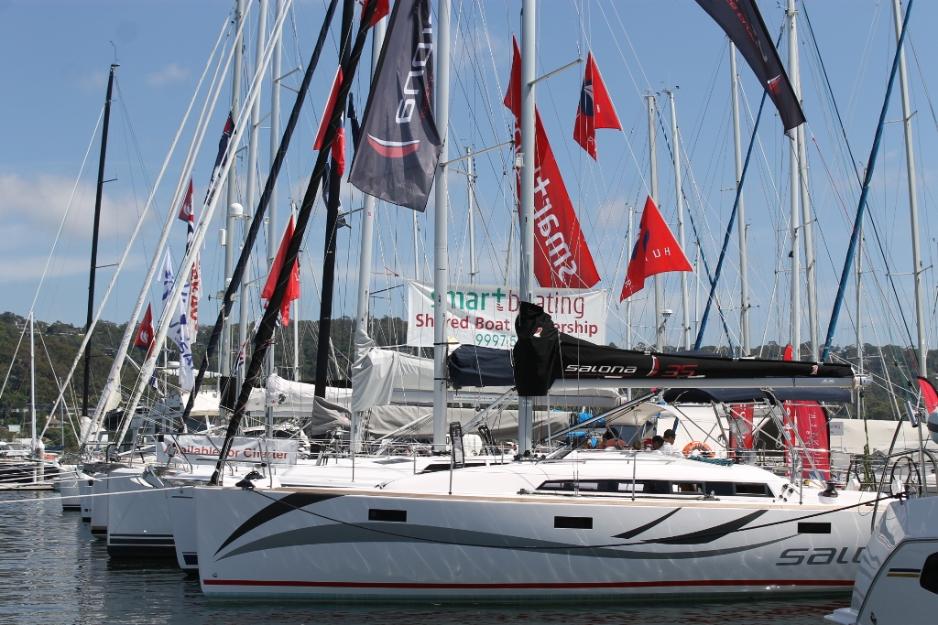 Some of the yachts on display which you may learn more about at this year's Club Marine Sail Expo.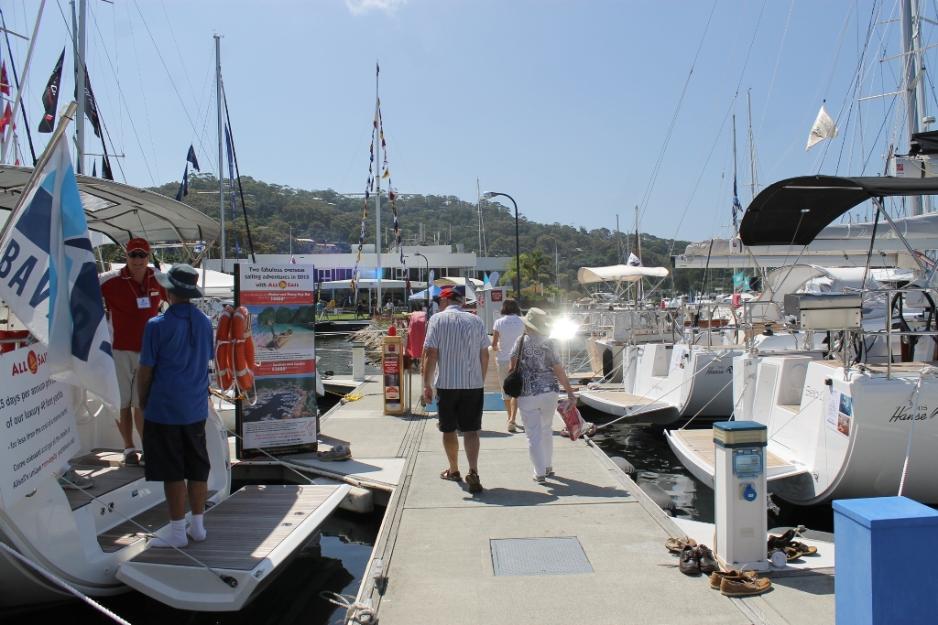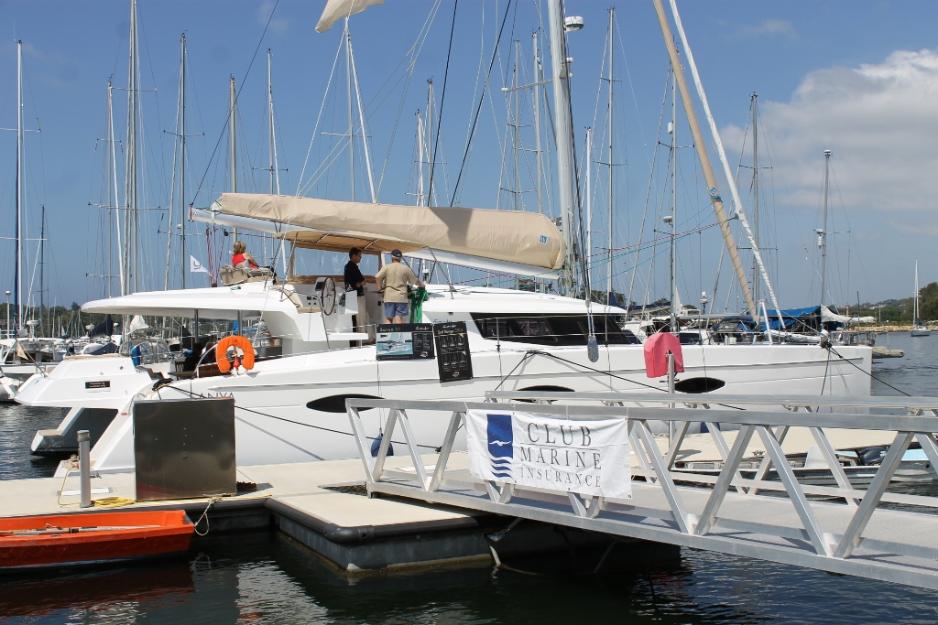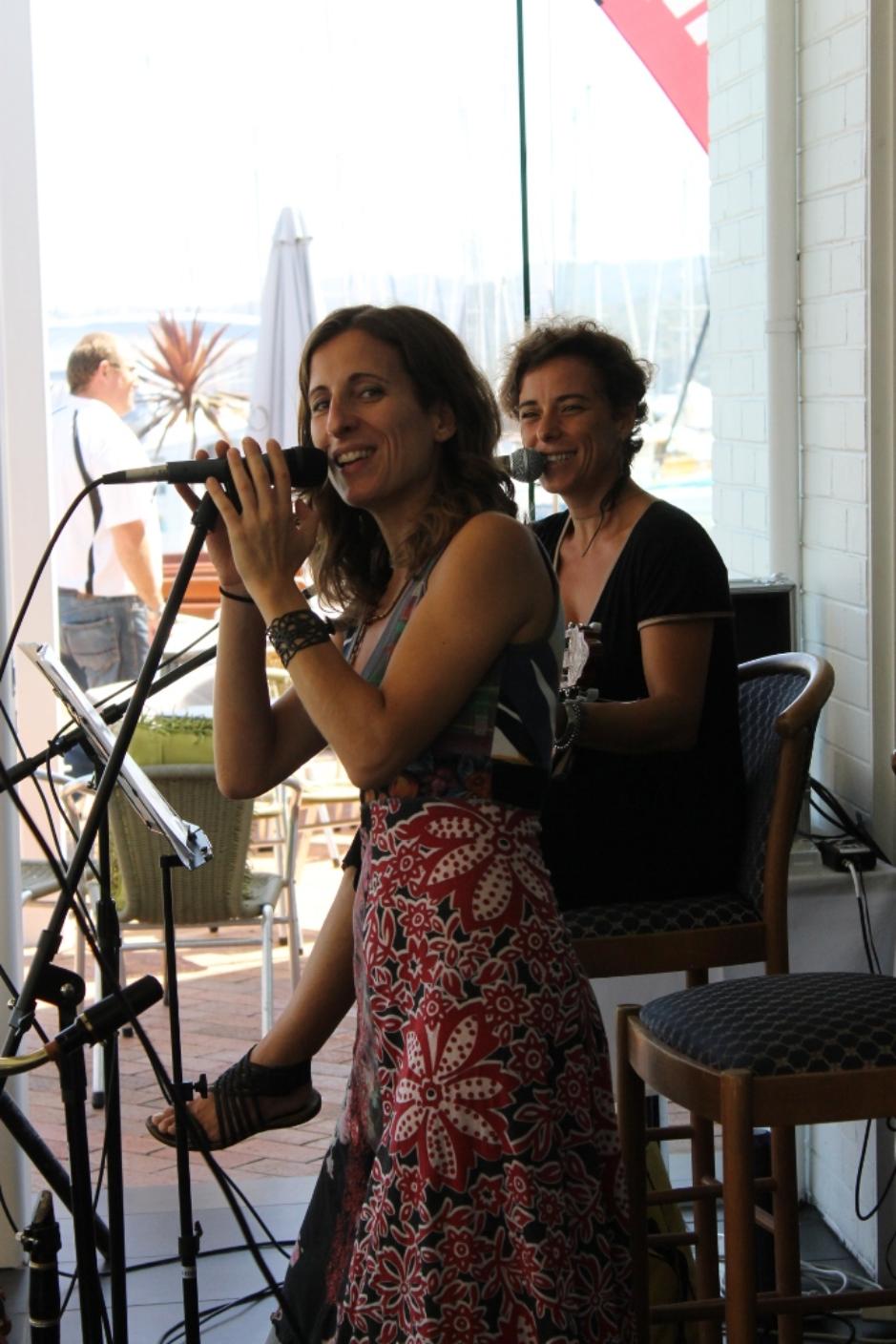 Beautiful ladies making beautiful music in Halyards Bar and Cafe at RPAYC.