June 30 - July 6, 2013: Issue 117
Sixth Annual RMYC Unique Vehicle Show for Bear Cottage - June 2013
Royal Motor Yacht Club – Broken Bay- Unique Vehicle Show 2013
The Royal Motor Yacht Club Broken Bay (at Newport) held its 6th Annual "UNIQUE VEHICLE SHOW" on Sunday 23rd June 2013. Although it was raining prior to the opening, a half hour before the skies above the RMYC cleared and the chamois came out to dry off and re-gleam these beautiful vehicles prior to the public strolling in.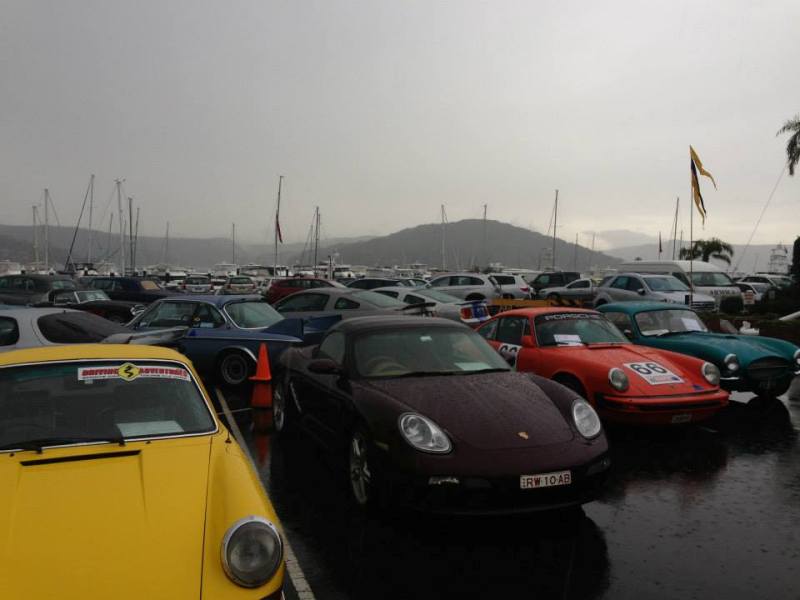 This may be thought an 'unusual' event for a Yacht Club, but "boaties" do have many other interests, and an enthusiasm for all things mechanical is certainly one of them! People keen to display their vehicles, and in particular members of the Pittwater Motor Enthusiasts who help with the day's planning, gathered to share stories, enjoy each other's vehicles, despite the 'liquid sunshine' quality of the day. The focus again this year, besides enjoying these great vehicles, was raising funds for Bear Cottage at Manly with visitors placing gold coins in money boxes in front of Vehicles they liked.
This year over 60 vehicles were on display including everything from beautifully restored Vintage cars, Classics and Sports Cars, Hot Rods, and Motorcycles. In the forecourt of the Quarterdeck Brasserie scale models of well-known Sydney Ferries like the 'South Steyne', 'Lady Woodward' and 'Collaroy' were on display. Wonderful stuff for a community that not only has a historical heritage based on ferry or packet transportation but maintains its love for all vessels that move on the water, especially its ferries.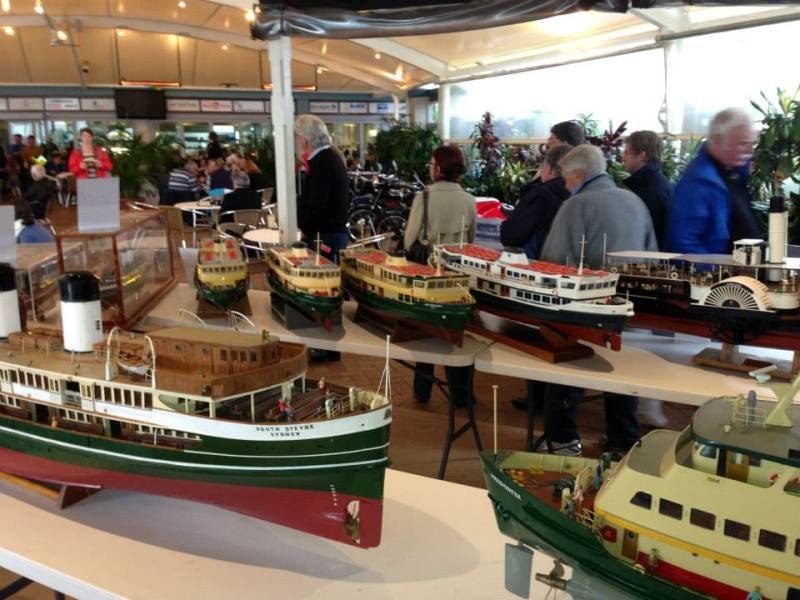 The displays were located in the lower waterfront car park at the Royal Motor Yacht Club, with the Alan Ward Jazz Band providing great music to stroll among the vehicles to.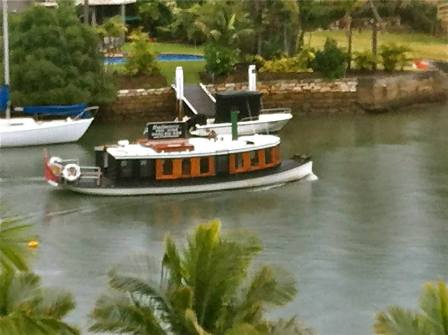 A great day out for the whole family was experienced by all, and this year the historic MV Reliance ferry ran a shuttle service from Rowland Reserve Boat Ramp and Newport Public Wharf providing a great way of getting to and from the Yacht Club and enjoying a boat trip at the same!
Overall, the day raised $1,477 and the Royal Motor Yacht Club will round this up to $1,500 and organise for the donation cheque to be sent to Bear Cottage.
''We were very happy with Sunday considering the weather and forecast, I did not dream that the turnout of vehicles would have been so good. Many of our club members have rung me and they all thought it was a really good day, which pleased me greatly.''
Brian Jackett, PITTWATER MOTOR ENTHUSIASTS ASSOCIATION INC.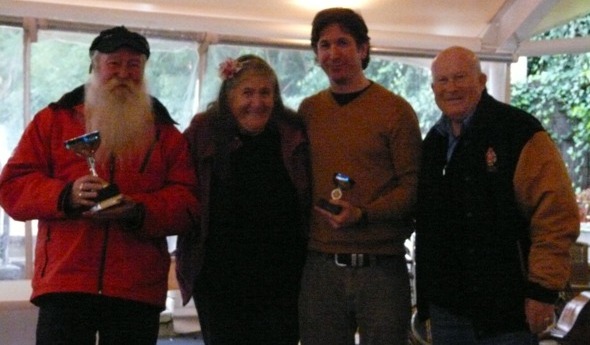 2013 Unique Car Show – Winners
Bob Radnidge Perpetual Trophy winner: Harry Carr with his 1928 Ford AA Tow Truck
People's Choice Award: Ken Noble with his 2007 Ford Mustang GT500 – (money box had $223.50!!!)
Category 1 – Pre 1934: David Rundle with his 1927 Franklin
Category 2 – 1934-1954: Neil Freeman with his 1948 Ford Coupe
Category 3 – 1944-1980: Bill Buckle with his 1958 Buckle Coupe
Category 4 – 1981 – current: Lloyd Thompson with his 1984 Alfa Romeo
Category 5 – Hot Rods: Paul Kempton with his 1934 Ford Sedan
Category 6 – Motor Bikes: George Morton with his 1961 Norton Dominator
Royal Motor Yacht Club Broken Bay - Unique Vehicle Show 2013 - Published on 27 Jun 2013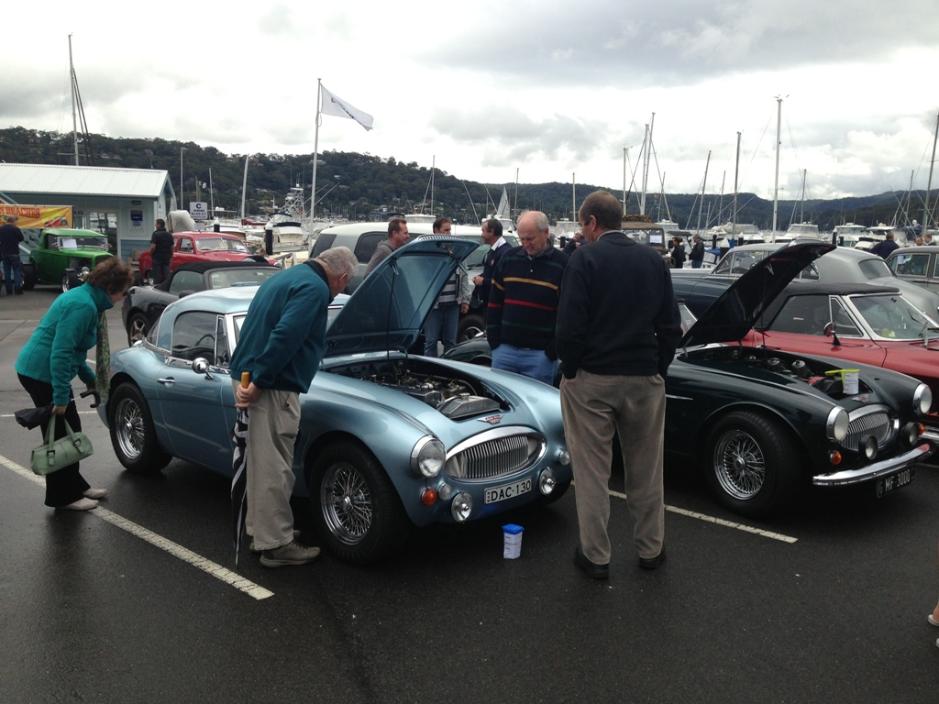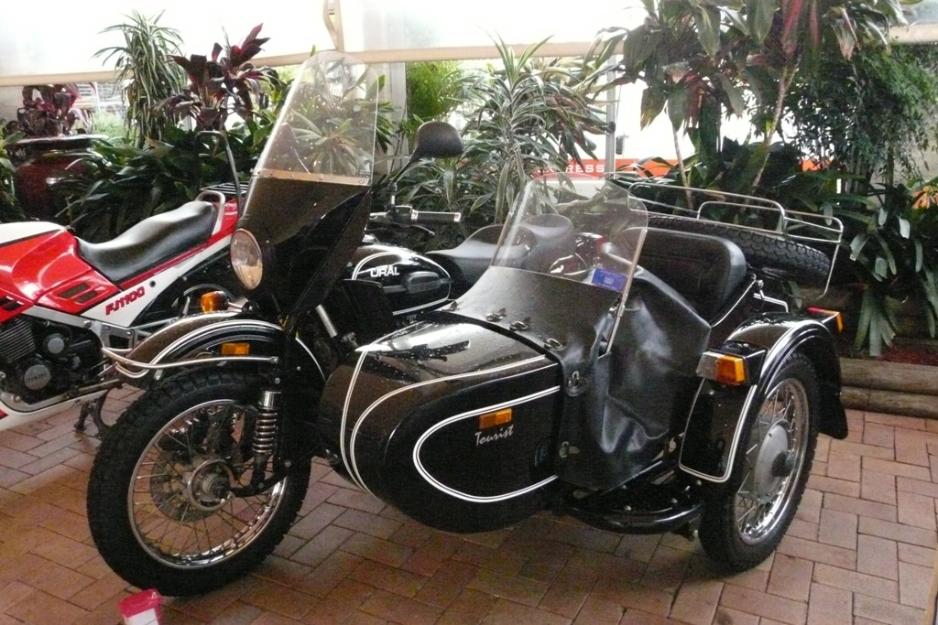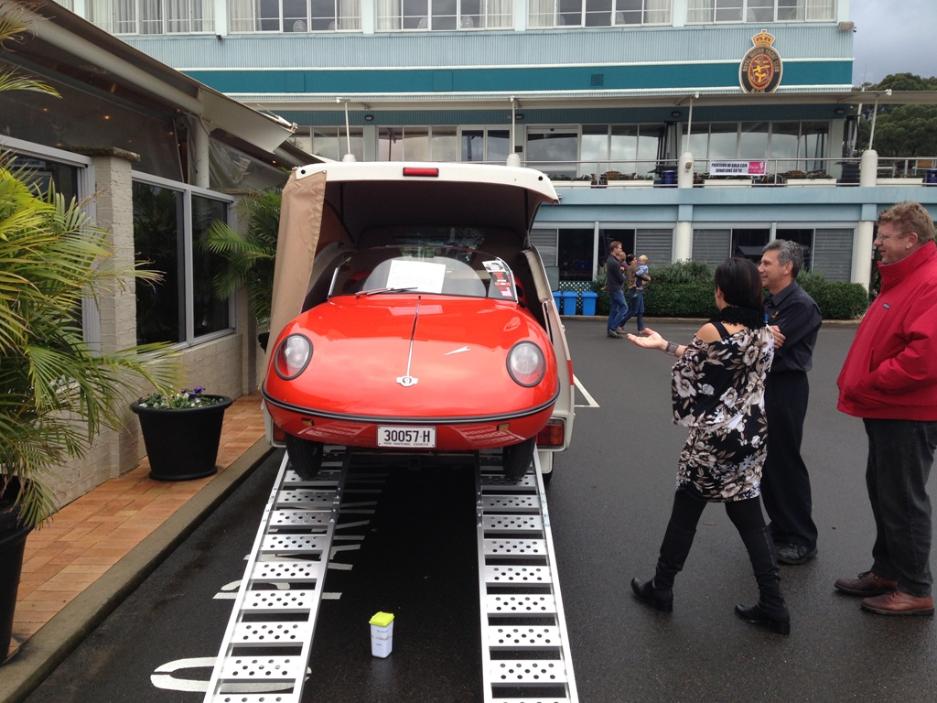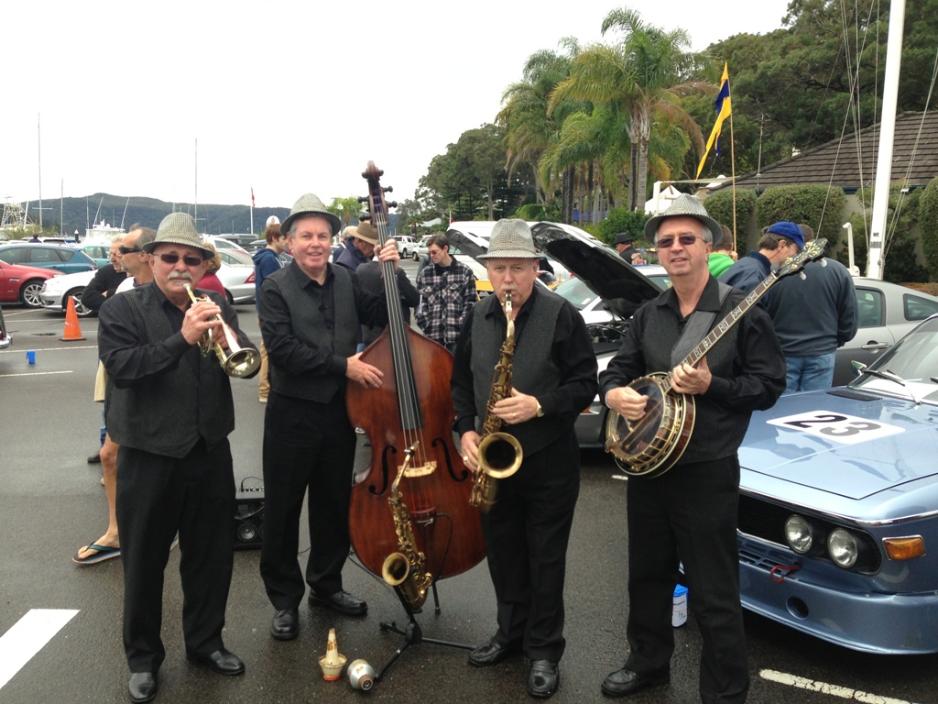 Report by Sally Bacon, Pictures by Mark Farrell of MV Reliance and Andrew Towner of RMYC, 2013.