November 8 - 14, 2015: Issue 239
Recycling Week Is November 9 to 15 2015: You Can Recycle More Than You Think - Pittwater Businesses Invited to Join Recycling at Work Program

Recycling Week Is November 9 to 15 2015: You Can Recycle More Than You Think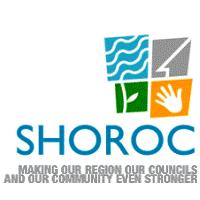 The four councils of Manly, Mosman, Pittwater and Warringah are calling on residents to recycle even more. The You can recycle more than you think campaign encourages residents to get their remaining recyclables out of their garbage and into their recycling bins where they can be turned back into new products, reducing greenhouse gases and saving resources.
National Recycling Week, on from 9-15 November, is a great opportunity to get your recycling sorted. One fifth of our garbage bins at home contain material that could be recycled in our blue or yellow recycling bins – 11,270 tonnes of recyclable paper, cardboard, plastic, steel and aluminum buried in landfill every year.
SHOROC President and Mayor of Mosman, Cr Peter Abelson said the Northern Beaches and Mosman residents are some of the best recyclers in the state but we could do more.
"People do a great job recycling in their kitchen. But I must admit that I didn't realise the amount of recyclable materials there are in the bathroom or other rooms, such as the laundry, lounge room or home office. About 20% of household garbage buried in landfill is valuable plastics, aluminium, steel and paper.
"There recyclables in a bathroom include toilet rolls, toothpaste boxes, vitamin and medicine jars, aerosol cans, roll-on deodorant as well as plastic shampoo, liquid soap and bathroom cleaner bottles.
"We all need to recycle more, throw away less and help the planet. These recyclables can take on a new life as a bike, jumper, jumbo jet, hairbrush or a picnic table.
"The experts estimate that the SHOROC area could reduce 304,000 wheelie bins of recycling being buried in landfill each year. This would remove 6,700 tonnes of greenhouse gases, save 74 Olympic swimming pools in water and save enough electricity to run 5,300 houses for a year," Councillor Abelson said.
Most of us have a recycling routine that works for us. And we know it inside out – there's probably not an empty milk bottle or food can anywhere near your garbage bin. In fact Manly, Mosman, Pittwater and Warringah residents are some of the best recyclers in NSW. In 2013-14 over 34,000 tonnes of material was recycled from our yellow and blue recycling bins. This is a fantastic effort and one we can be proud of. Job complete! But is it really?
One small room that is often overlooked that has a lot of easily recycled products is our bathrooms. Empty deodorant cans, shave cream and air fresheners, shampoo and conditioner bottles, hair and skin care products in plastic or glass bottles, pump packs of soap, toilet rolls, empty pill and tissue boxes and lots of other bathroom items are recyclable too. It may be the smallest room in the house, but it generates a lot of empty items that could be recycled.
So the next time you squeeze out that last drop of shampoo or open a new box of tissues, have a think about what that bottle or box could become. Your shampoo bottle could be recycled into a hairbrush or a child's fleece and aerosol can could become a jumbo jet.
Research by Planet Ark found that more than 80% of Australians have garbage bins in their kitchens but only about two thirds (62%) have kitchen recycling bins with only about one fifth (18%) have recycling bins in their bathroom. In all we have twice as manly garbage bins in our homes as recycling bins – despite an estimated three quarters of our household waste being suitable for recycling.
Other rooms that are also overlooked are the laundry, study and garage. Every time we forget to recycle unnecessary waste ends up in our landfills. And that adds up over our life time. By making a few simple changes we can help reduce waste to landfill, save energy, water and raw materials; reduce greenhouse gases and save money for our councils.
Here are a few small changes you can make:
1. Put a recycling bin next to each garbage bin in your home
2. If no room for this, separate your recyclable items from your rubbish before you put it in the garbage
3. Don't forget to recycle items from your bathroom, laundry and garage
4. Use a tub or basket to transport your recyclables to your wheelie bin instead of plastic bags – recyclables in a plastic bag will not be recycled.
5. Recycle in the garden by composting your food scraps, leaves and garden trimmings – visit kimbriki.com.au to attend a workshop and get you started.
6. When you go shopping, see what an item is made from and packaged in. Try to buy items that have recycled content or that can be recycled. Each person throws away around 200kg of packaging each year.
7. Plastic bags, cling film and plastic wrap cannot be recycled in your home recycling bin – but you can take them back to your supermarket for recycling.
8. Look at ways to reduce your food waste: plan meals, write a shopping list, check use by dates, use leftovers and store food correctly are just a few.
9. Scrape out the food scraps and other contents from containers.
10. Visit your council's website to find out what is recyclable
National Recycling Week takes place from 9-15 November and councils are running a series of events across the region including clothing swaps, recycling competitions and workshops. Contact your council for more information.
_____________________________________
SHOROC Gets Grant to Help Business Reduce Waste Bills and Increase Recycling
SHOROC and its partner councils – Manly, Mosman, Pittwater and Warringah – have been awarded a $200,000 NSW Government grant to help businesses measure their waste, reduce their waste bills, increase recycling and reduce their impact on the environment.
The Recycling at Work project funds waste assessments for small and medium sized businesses and produces tailored action plans to assist businesses reduce waste and increase recycling. Businesses are assessed by an experienced waste management consultant and eligible businesses can access funding to cover up to half the costs of equipment to enhance their recycling capacity.
SHOROC President and Mayor of Mosman, Cr Peter Abelson says the program will provide free advice and support on how businesses can reduce waste and lower costs by identifying recycling opportunities.
"There are 34,500 businesses in the SHOROC region, some of which could benefit from an independent waste assessment that will help them save money on waste disposal costs and reduce the amount of waste that they send to landfill," Cr Abelson said.
The program will kick off in Pittwater.
Businesses are invited to register for a FREE waste assessment or find out more by contacting project officer, Ian Mackay at recyclingatwork@shoroc.com or 0418 602 114. A. Prince Consulting, who has a proven track record in delivering results to businesses has been engaged to conduct assessments of 200 small to medium businesses.
NSW businesses send more than 2.5 million tonnes of waste to landfill each year and more than 70 per cent of this is valuable material, such as food, wood, textiles and plastics that could be recycled.
Small to medium sized businesses generate around 45 per cent of business waste. Reducing their waste makes good business sense and saves valuable water, energy and raw materials. The NSW Government is targeting a 70 per cent recycling rate for business waste by 2021.
To date more than 7,000 businesses across NSW have benefited from the free waste assessment and implemented Waste Reduction Action Plans.
This project is a NSW EPA Waste Less, Recycle More initiative funded from the waste levy and is part of SHOROC's Too Good to Waste strategy
__________________________________________
A free worm farm or compost bin during National Recycling Week!
09 November 2015
National Recycling Week 2015 kicked off today and Pittwater Council is offering residents a free worm farm or compost bin, as well as lots of ideas on how to get recycling sorted.
Mayor Jacqueline Townsend said that although Pittwater residents are generally very waste-wise, with just a few simple changes in the way we do things, households can become even better recyclers.
"A worm farm or compost bin is a great way for a household to avoid sending food scraps to landfill.
"Instead use a compost or worm farm and send scraps to the soil as useful fertiliser and compost in your own garden," Cr Townsend said.
To score your free compost item, recycle your used household batteries or mobile phones at Council's Mona Vale or Avalon Customer Service Centre. Council will record your details and call you when your free worm farm or compost bin arrives. Only one compost item is available to each Pittwater household.
While you are waiting for your new bin, take a look at a new regional campaign 'You can recycle more than you think' that was launched by SHOROC this week. The campaign is helping Pittwater households think about recycling waste beyond the kitchen.
"Pittwater residents do a great job recycling in their kitchen, but don't often realise what's recyclable in other rooms of the house, like the bathroom, laundry or the home office," she said.
About 20% of household garbage buried in landfill is valuable plastics, aluminium, steel and paper – equal to 304,000 wheelie bins.
"Take a look at containers and packaging in rooms across the house and see what's there to recycle," Cr Townsend added.
Pittwater Council's Customer Service Centres are located at:
Mona Vale
Village Park, 1 Park Street, Mona Vale
Opening hours: Mon to Thurs 8am-5:30pm, Fri 8am to 5:00pm
Avalon
59A Old Barrenjoey Road, Avalon
Opening hours: Mon to Thurs 8:30am-5:30pm, Fri 8:30am to 5:30pm
For more information on recycling:
Pittwater Council - 9970 1226
Planet Ark - 1300 733 712


Articles by SHOROC, 2015.