August 7 - 13, 2011: Issue 18
Premier's Community Service Award Winner Announced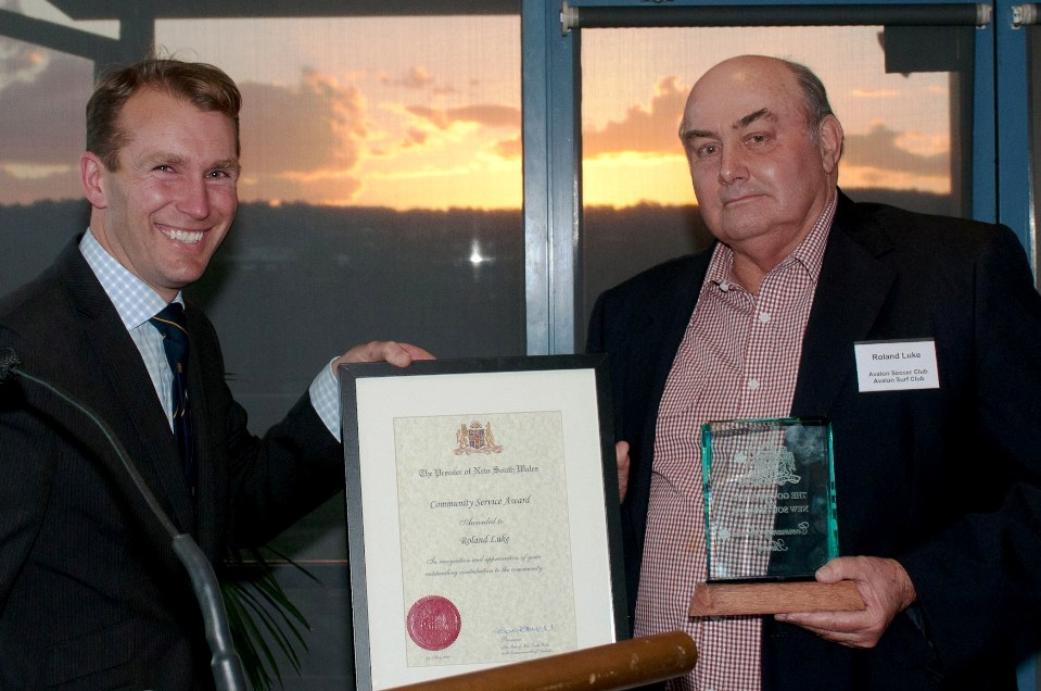 Premier's Community Service Award Winner Announced
Member for Pittwater Rob Stokes today announced Avalon resident Roland Luke as the recipient of the Premier's 2011 Pittwater Community Service Award. The award was presented at a reception for Pittwater's community leaders at Mona Vale Golf Club, and acknowledges exemplarily service to the Pittwater community by a local volunteer.
"With more than 30 years of service with the Avalon Soccer Club and Avalon Surf Club, Roland has made an outstanding contribution to the Pittwater community. Roland's ongoing commitment to the Avalon Soccer Club and Avalon Surf Club is remarkable", Rob Stokes said today. "Whether it's setting up soccer fields at daybreak or leading nippers events at Avalon Beach - Roland is always willing to lend a hand.
"Through his decades of service – Roland has gone above and beyond to help ensure the local sporting opportunities we often take for granted are available. Roland's efforts are a wonderful example of the enormous contributions that are made every week by our local volunteers."
"We're enormously fortunate to have Roland as a member of our community and this award is a fitting tribute to his outstanding efforts", Rob Stokes concluded.
We called Roland to ask him how he felt on receiving the award.
"It came as a complete surprise. I was totally knocked out. " he said, adding, "It's not just me, other people have contributed a lot as volunteers to these Organisations. To me it is a recognition of all of these people. We work hard to ensure the safety of others by our surf patrols of the beaches during the summer months. A large part of that is training the 13-15 year olds to come into the organisation and to do their Bronze Medallion."
Mr Luke has assisted the Avalon Beach SLSC with cadets, nippers, competitions and patrolling duties for decades. During winter he gives up his Sunday mornings to set up the soccer fields at Careel Bay.
Nipper registration begins at Avalon SLSC from the 12th of September this year and their Membership form is currently available to download from here.
Information about the Avalon Soccer Club may be found here.