May 25 - 31, 2014: Issue 164
Pittwater Parish Schools Celebrate Timor Leste Independence Day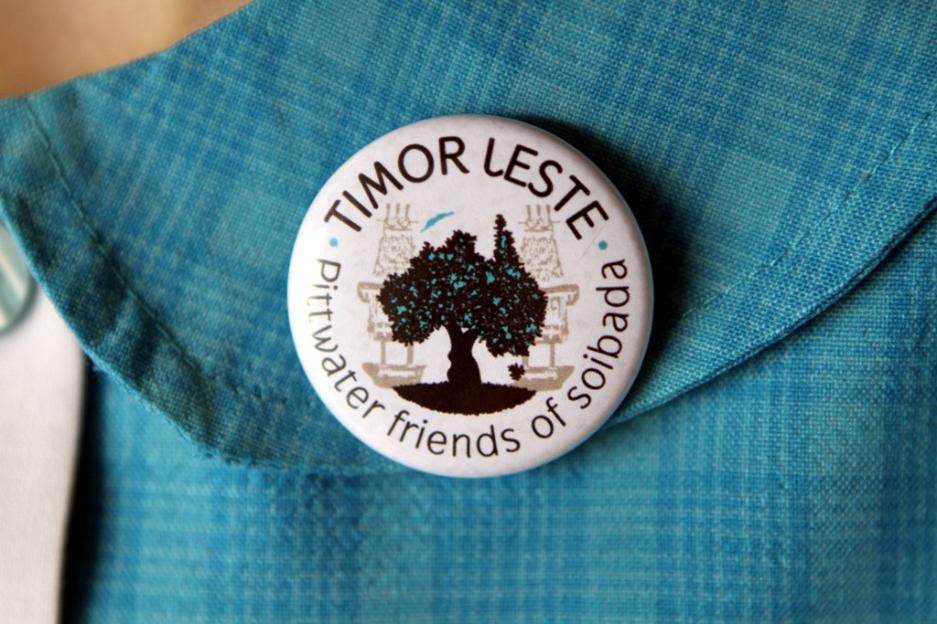 Pittwater Parish Schools Celebrate Timor Leste Independence
By Tamara Sloper Harding

"Water is life, sanitation is dignity" - Roberto Lenton

May is a very special month for Pittwater's sister village of Soibada in Timor Leste (East Timor). Gaining independence has been a long process and 20 May is Timor-Leste Independence Day - a day of great celebration for all Timorese. It is a day on which they remember the sacrifices of their brothers and sisters, sons and daughters, and celebrate the liberation for which they fought and the independence they won from Indonesian rule. This small island nation of 1.2 million people was taken over by Indonesia soon after it was granted independence from Portugal in 1975.

After 24 years of struggle against illegal occupation, the decades of brutal and bloody treatment killed off nearly one-third of Timor-Leste's population. In 1999, Timor Leste pursued a UN-sponsored act of self-determination. After three years of United Nations governance, they finally achieved democratic self-government on May 20, 2002 and became the first new sovereign state of the twenty-first century.

This week both Pittwater Parish Primary schools, Sacred Heart at Mona Vale and Maria Regina in Avalon, held special events to commemorate 12 years of Independence in Timor Leste and in particular their sister schools in Soibada. Water and the importance of clean safe drinking water was the focus. Water is the essence of life, a resource second in importance only to oxygen.

Nearly two thirds of the population of Timor Leste live in rural areas. There is either no or very limited access to safe drinking water. In 1999 when an overwhelming majority of East Timorese voted for independence from Indonesia it led to violent opposition. Much of East Timor's infrastructure was destroyed including water supply infrastructure. Exacerbating this situation was the already degraded state of rural water supply systems due to inadequate design, poor construction and low quality materials. Militia opposing East Timor independence killed pro-independence supporters and threw bodies in the water wells, further contaminating the country's supply of clean drinking water.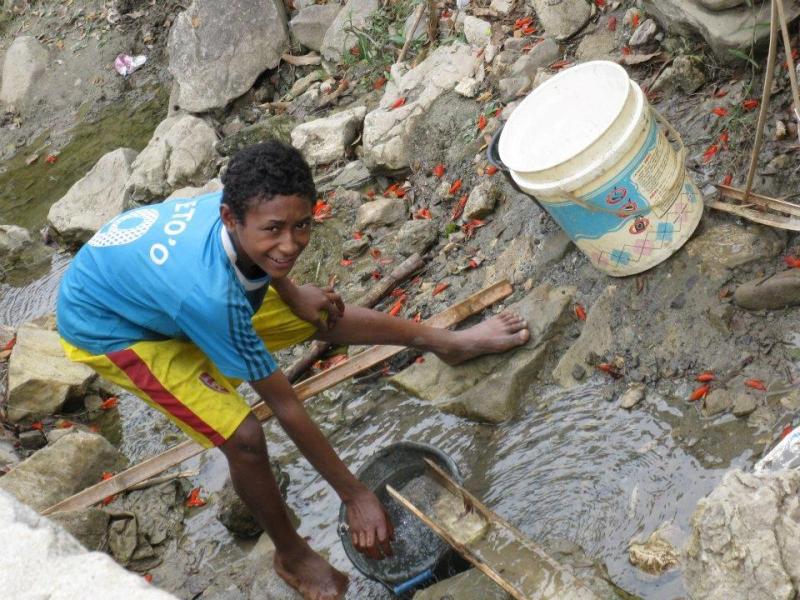 The children at our local schools learnt about the daily struggle their friends in Soibada face just to have water to cook, wash and drink. They appreciated how very lucky we are here in Australia. We are able to leave a tap running or have a shower longer than we need. We have so much more clean water than people in Timor Leste where water-born diseases are rife. Water related diseases, such as diarrhoea, malaria, and dengue fever represent some of the most common childhood illnesses in East Timor and are significant contributing factors towards the high infant mortality rate of 126 per 1000 live births. Access to safe water and proper sanitation will help prevent these water-born diseases. The people of Timor need a water and waste system that works throughout the country. Here in Pittwater we will do what we can to make a difference in Soibada.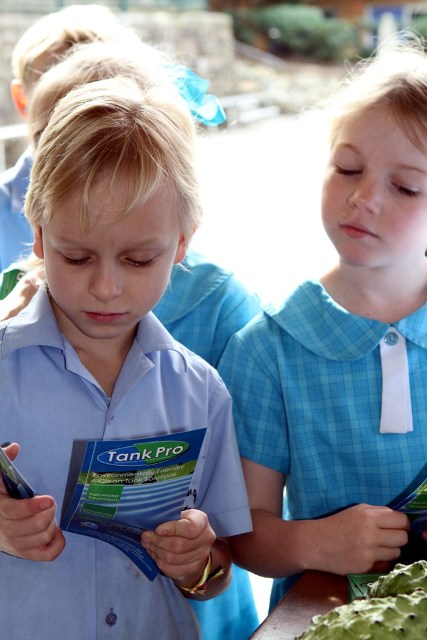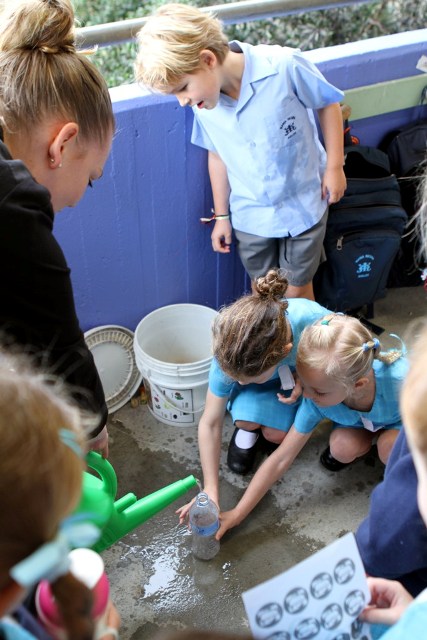 In addition, there is limited access to education which means there is little hygiene knowledge within the community. Many people don't understand about germs, or the benefits of washing hands and other basic hygiene practices. For example; a person further up a stream may use it for washing himself or his clothes then it flows down hill and someone else drinks it or cooks with it. Each day the children of Soibada have to walk to the river to collect water for their families. One flush of our toilet is more water than a family has in Soibada for the whole day.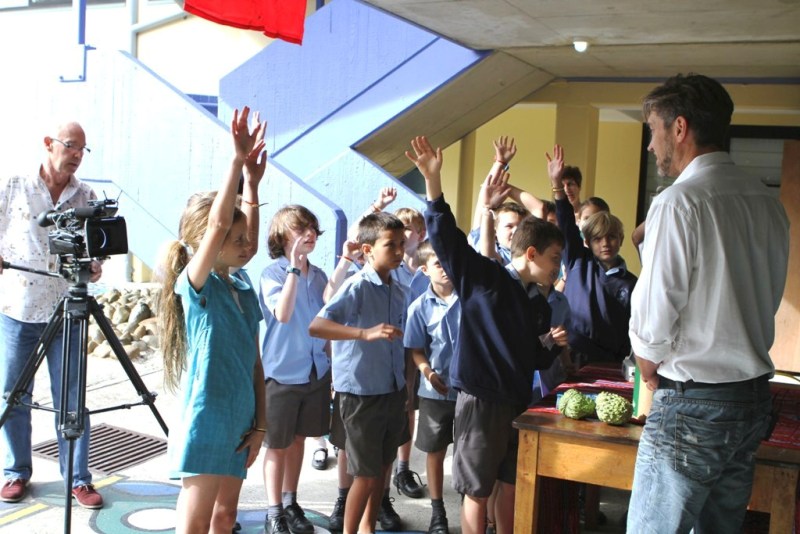 In these two Pittwater Schools, Timor Day commenced with a liturgy and beautiful prayers composed by the children. Rob Romer, of TankPro, who travels to Soibada regularly, demonstrated his Tank Pro device that cleans the water to make it germ free. He has already installed one in the tank at Sacred Heart's sister school in Tasi Fatin in Soibada. The children raised enough money this week to put in a tank, guttering system and a TankPro in Somoro School in central Soibada. At Maria Regina the children did a water audit and carried their water to the classrooms in jerry cans – to gain a small insight into the hassles of no taps and running water! There were fundraising stalls and rainbow band club!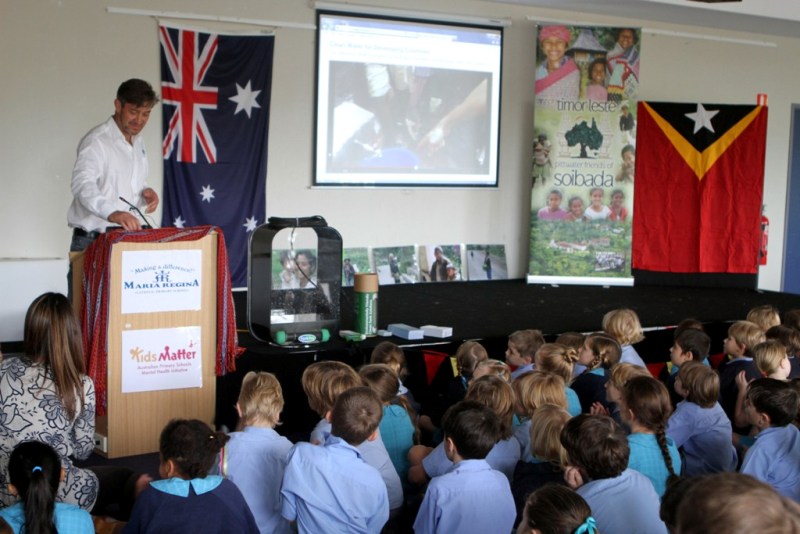 The colours of the Timor Flag were prominent as Sacred Heart students dressed in Red, Yellow and Black. It is important to remember what the colours in the flag stand for. The flag has a yellow triangle and a black triangle. In the centre of the black triangle of the Timor Leste flag, there is a white five-pointed star. The yellow triangle stands for the traces of colonialism in Timor Leste's History, and the black triangle represents the dissimulation that needs to be conquered. The red background of the Timor Leste flag represents the struggle for national freedom of Timor Leste. The five pointed white star represents peace.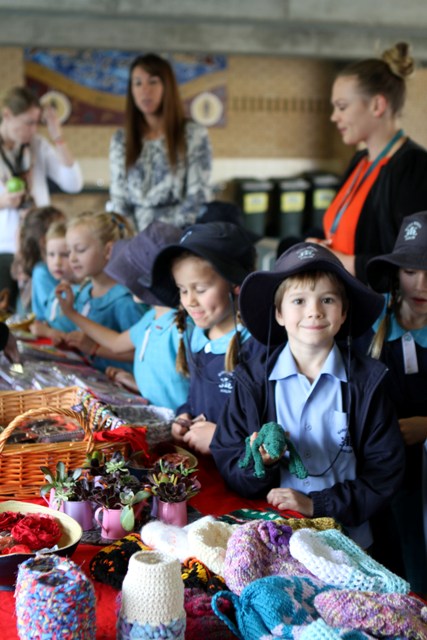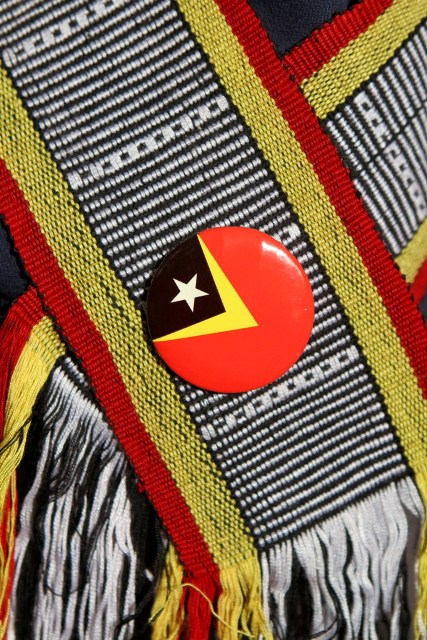 A huge thank you to all the students, staff and families of Sacred Heart and Maria Regina Schools, who are making sustainable development possible and saving lives in our sister parish of Soibada.

____________________________
Pittwater Friends of Soibada Members will be heading back to Soibada in July, with 3 fundraisers listed in our Events page to further this great work.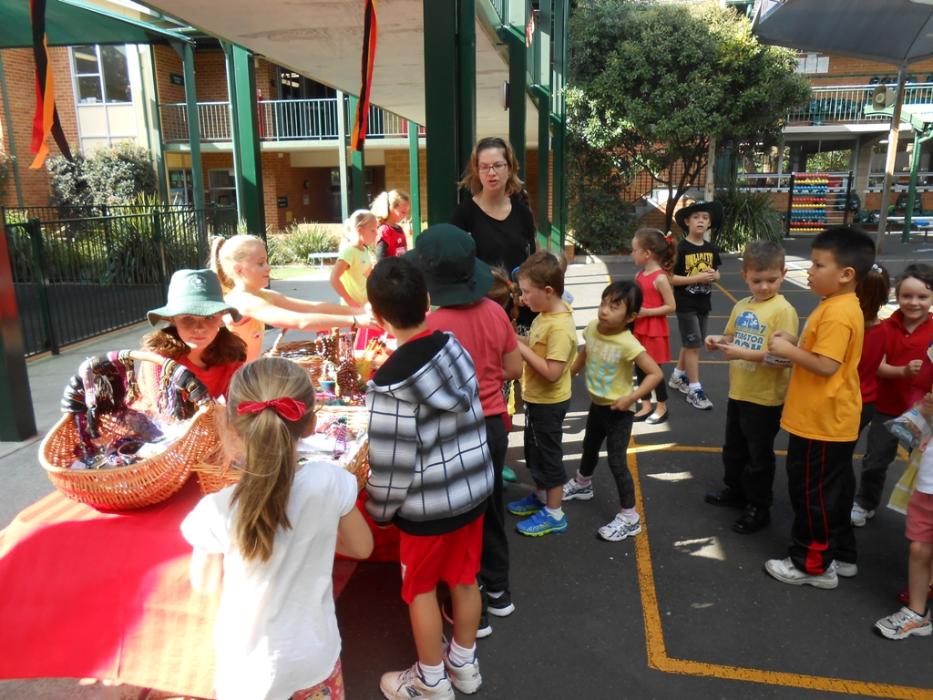 Report by Tamara Sloper Harding - Photos by Peta Wise and Tamara Sloper Harding, 2014.