May 26 - June 1, 2013: Issue 112
Pittwater High School's Apples at St Ives Show - 2013
Students from Pittwater High School took some of their animals to St Ives Show on 18th and 19th May. Agriculture coordinator at the school Leigh Thatcher explained that Pittwater High School is one of the few schools in Sydney to offer agriculture. Students from year 8 to 12 can participate.
"It is very important for students to understand where our food comes from and the role of agriculture in the world's growing population" say Leigh.
The school regularly participates in agricultural shows including the Royal Easter Show. Apples won 'best sheep in show' at the Castle Hill Show March 2013.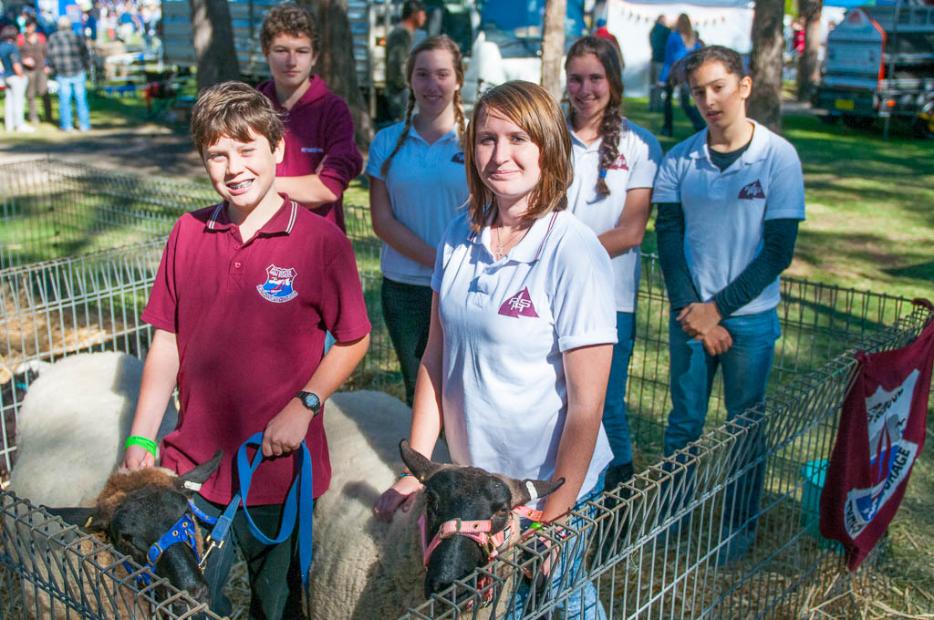 Front: Roburt Hulton, Megan Story. Back Andrew Blunsden, Ellen Rogers, Haley Moore, Meret Hassanen, featuring Apples and Goldey. Report and Photo by Michael Mannington