November 24 - 30, 2013: Issue 138
Avalon Market Day!
by Lucinda Rose
I end up sewing silver clips onto our silken roses for over seven hours. I need to stop, but cannot. I am in a creative frenzy and my mind refuses to tell my hands to relax, even though my hands will refuse to obey. Creativity with a purpose fuelled by passion is unstoppable.
From hours upon hours of burning, arranging, pinning, stitching and gluing Avalon Market Day is finally here. What surprises me the most is how even though the extraordinary thunderstorm has appeared to have scared people off down outside the library at 6am, the streets soon fill and are lively with locals, non-locals, the young, the not-so-young, and every dress stall in Sydney.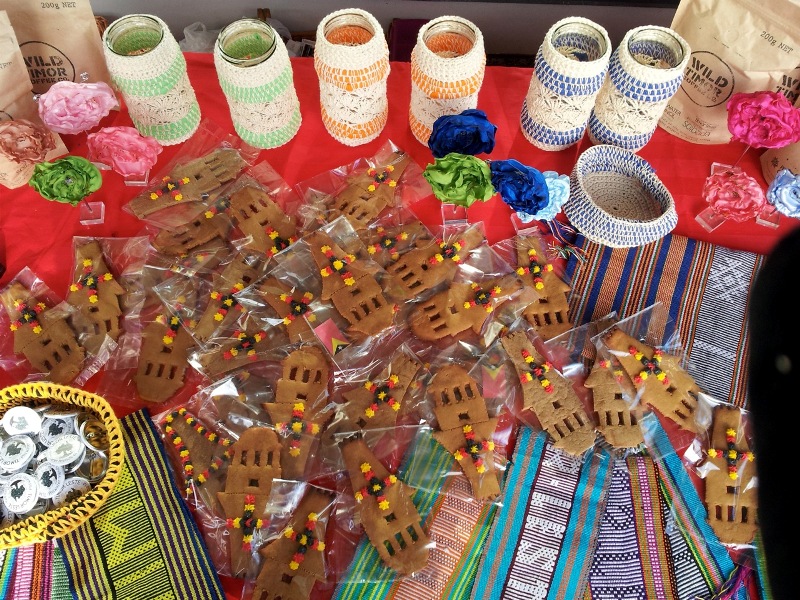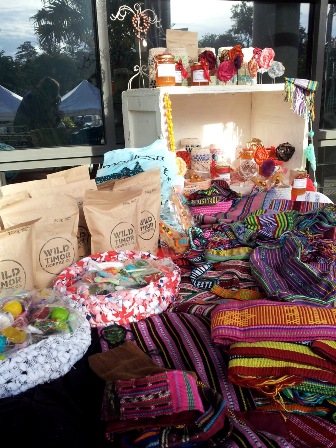 The Pittwater Friends of Soibada stall is bigger and more colourful and diverse than ever, with homemade gingerbread houses in the Timorese thatched style (influenced by Portuguese architecture). They have red, yellow and black icing (Timor's colours) and are wrapped in clear cellophane, some with a little Timor flag attached. We have endless silken roses, all sewn with beads for hours upon hours by us on the stall. In fact, we sit there continuing our craftiness as the day unwraps. T-shirts, Tais (Timor's most traditional artistic practice, similar to the fabrics found in South America, all hand woven on a loom) in every possible colour, colours that weren't possible, wooden bracelets, Christmas cards and badges ….
The day increases in community, sunlight, purchases and Timorese dancers, with a little community gathered around our stall, of our previous pilgrims (last month to Soibada) taking turns to mind the stall whilst we explore quickly with a spinach gozleme. Live music drifts around us and our stall, with perhaps the most enjoyable part being the colours and myriad of craft we hold there for the community.
It is evident and only natural at this stage that Pittwater Friends of Soibada has so much momentum with incredibly creative people involved, so that it will continue to develop and expand at increasing measures. It's that each person offers something so unique that allows our vision to unfold in a highly creative way like never before….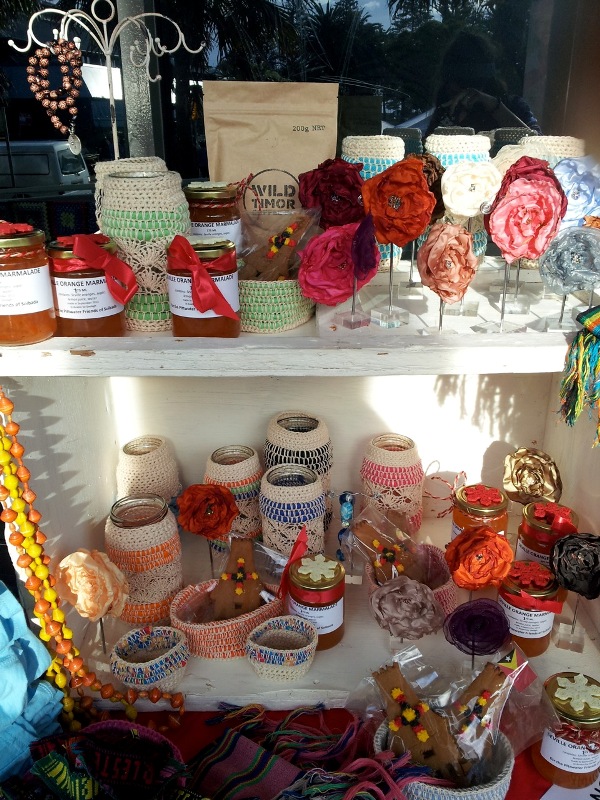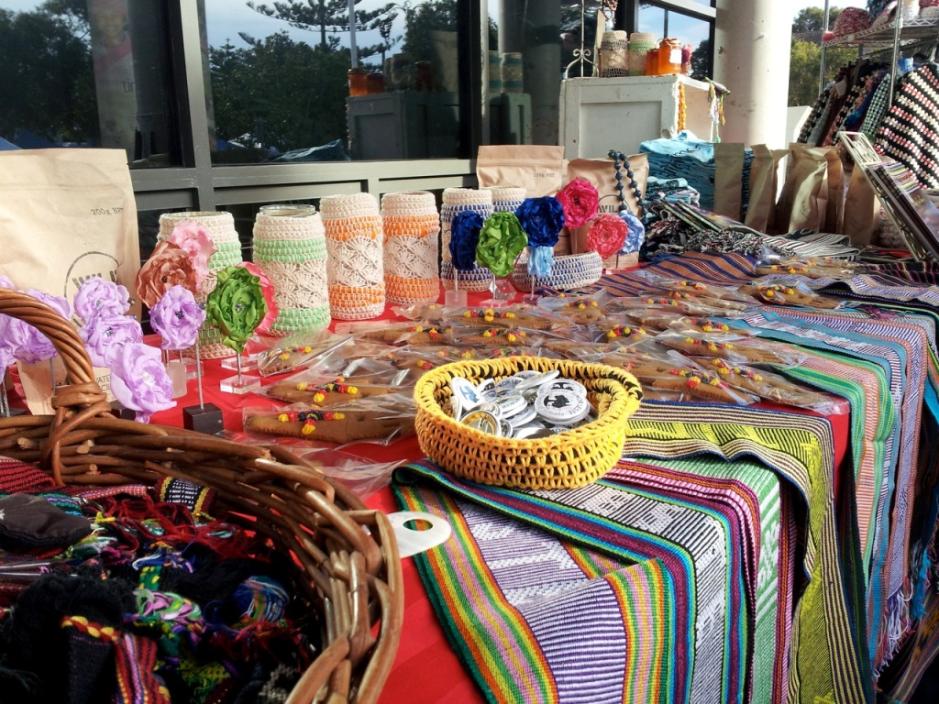 Report and Pictures by Lucinda Rose, 2013.