September 29 - October 5, 2013: Issue 130
PELICAN SCULPTURE INSTALLED AT NORTH NARRABEEN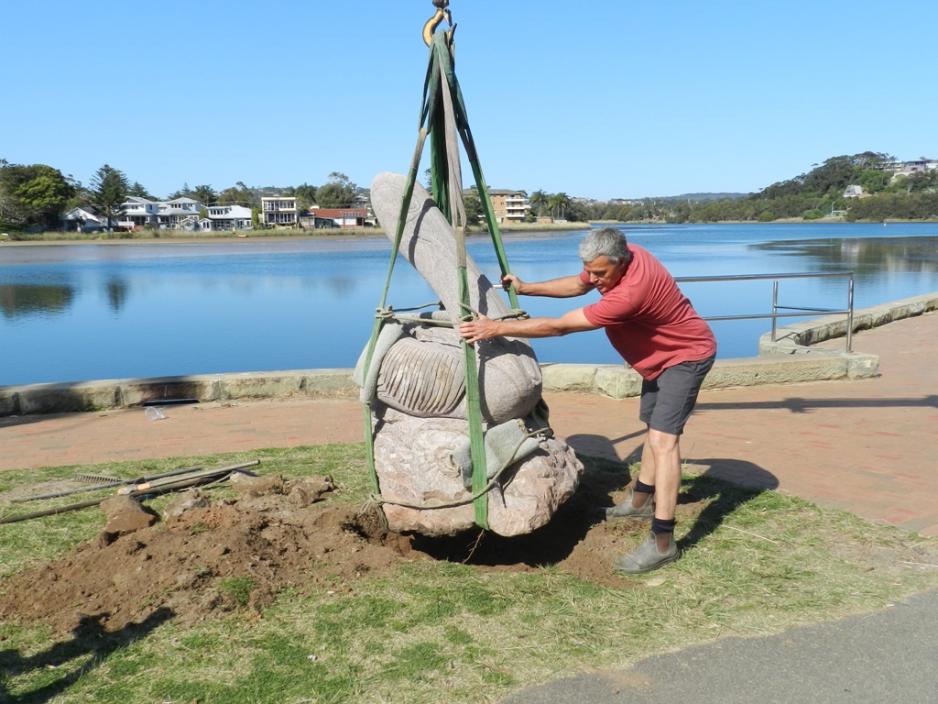 PELICAN SCULPTURE INSTALLED AT NORTH NARRABEEN
An iconic sculpture of one of North Narrabeen's most recognisable birds will be installed near the Coastal Environment Centre this week.
The sandstone sculpture, measuring 1.6 metres in height and approximately 1.2 tonnes in weight, was hoisted into position on Thursday by crane. It replaces the previous pelican sculpture which stood in the same location for 15 years before it was damaged beyond repair.
Local sculptor Chris Bennetts from Ishi Buki has worked on the pelican sculpture over the past three months.
"I wanted to capture the essence of what this bird means for the North Narrabeen environment," he said.
This latest sculpture will sit at the entrance to the aptly named Pelican Path, which runs along the Narrabeen Lagoon foreshore next to the Coastal Environment Centre and Lakeside Holiday Park.
The path is a local attraction for sightseers, holidaymakers and Lagoon users.
Mayor Jacqui Townsend said the sculpture had been specially designed to withstand any potential damage.
"It's a truly unique way to celebrate our beautiful natural environment," she said.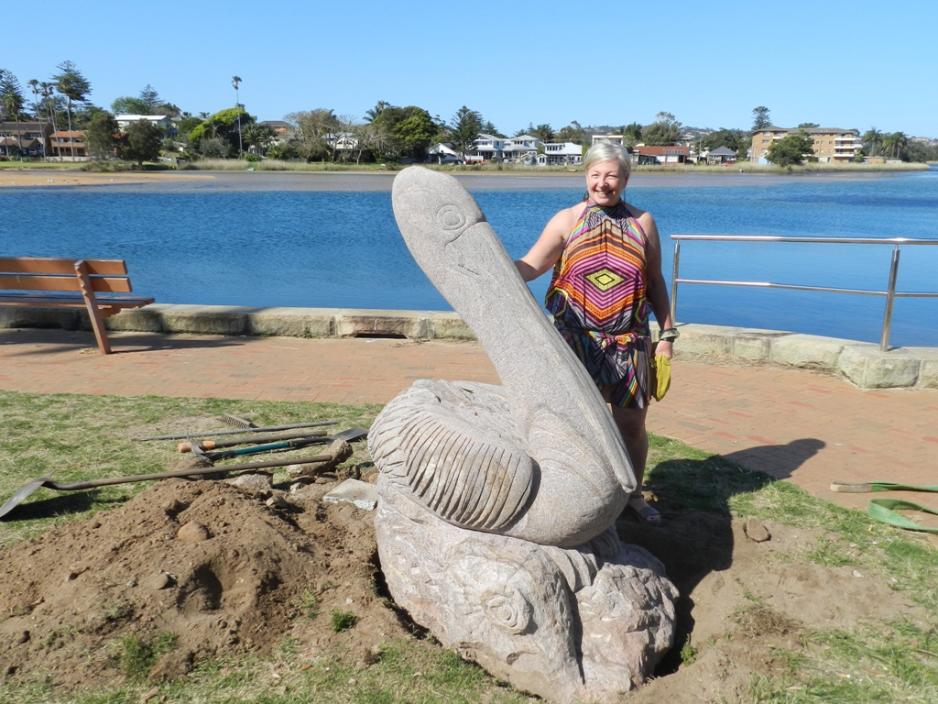 Mayor Townsend with the new sculpture on Thursday this week.