November 8 - 14, 2015: Issue 239
Out and About In Pittwater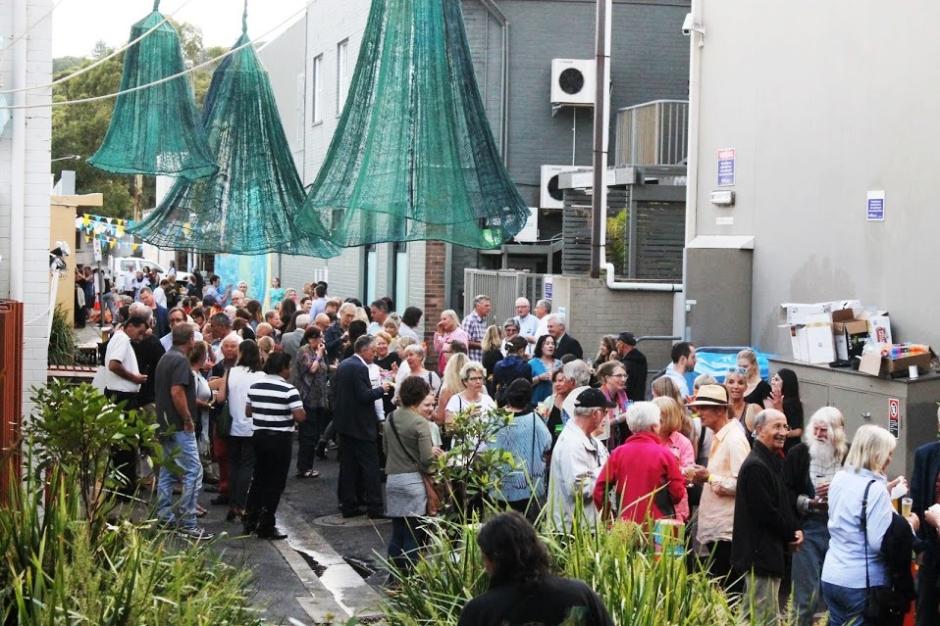 As November rolls around things heat up around here - Avalon Art Carnival opened on Saturday, preceded by a great Launch on Friday night, and lots of activity in and around the village during the week as Artists finished their installations.
On Saturday the Palm Beach Longboarders Club began their 19th Annual Old Mal and Old Log Rally at 6.30 a.m. sharp at south Palm Beach.
At 7.30 a.m. the Peninsula Paddlers Training Group began their warm ups on the sand before heading out into the water - Palm Beach SLSC members were also around doing some training and fitness work in the pool, ocean and on boards.
7.30 a.m. was also the time hosting club, Bilgola Beach SLSC, kicked off the first races in the annual SLS SNB Boat Premiership for the 2015-32016 Season.
At Mona Vale's Pittwater Place three Mona Vale Hospital Auxiliary ladies were 'womaning' a stall selling wonderful handmade handicrafts with a bit of a Christmas theme - they'll be back at Pittwater Place on December 5th for those who missed out.
Over at Mona vale Memorial Hall Pittwater Council were hosting a filled to capacity room and the last Public Meeting to discuss and hear the views of residents on the Local Government reforms proposed by State Government and present what had been discussed at a Community Leaders meeting earlier with Pittwater's MP, Hon. Rob Stokes.
Unfortunately Pittwater's MP could not attend this meeting as he was fulfilling his Patrol as a Member of the Mona Vale SLSC - something Rob takes pretty seriously as a part of the Mona Vale team.
In the air returning Channel-billed Cuckoos have joined in the calls of resident birds - rainbow lorikeets, king parrots and a hundred other birdsongs, on the sand and in the water this week's rains showed tidelines of palm fronds, driftwood and bluebottles blown shorewards by wind and water.
Many people are out and about doing what they love best - a few snaps from the past few days as Pittwater heads towards the tail end of the year and the long sigh of 'relax' post- Christmas Day.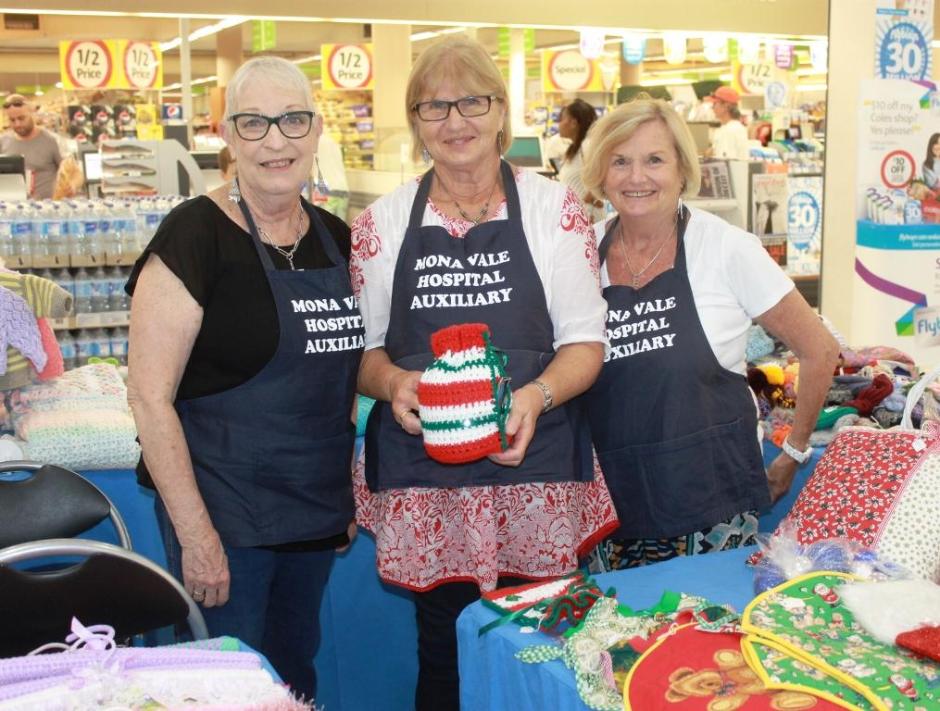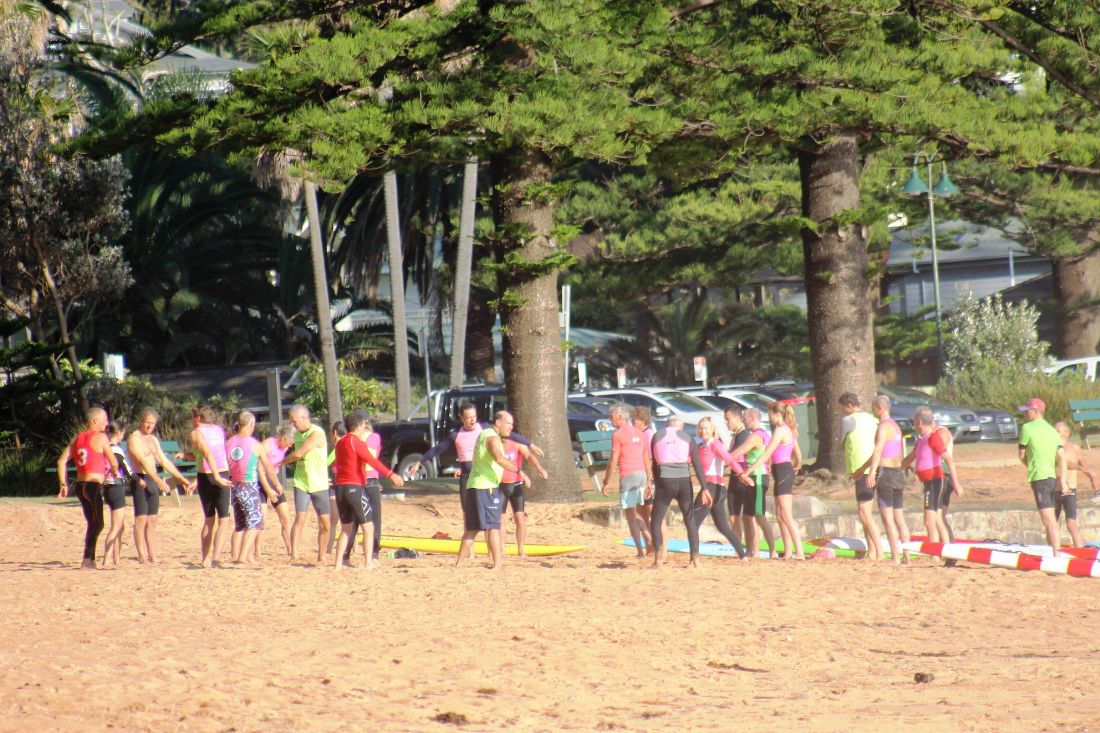 Above: Peninsula Paddlers Training Group
Below: Palm Beach SLSC Members - early morning board training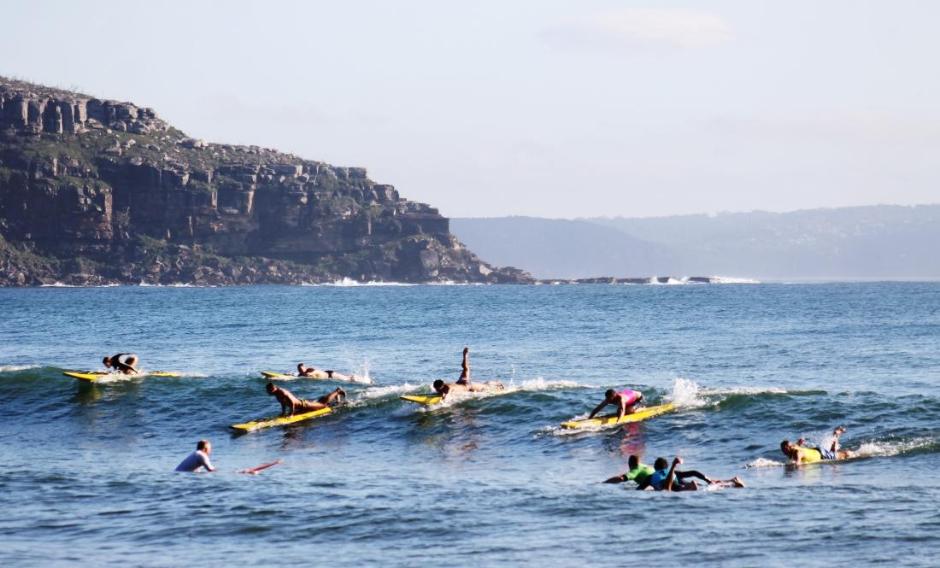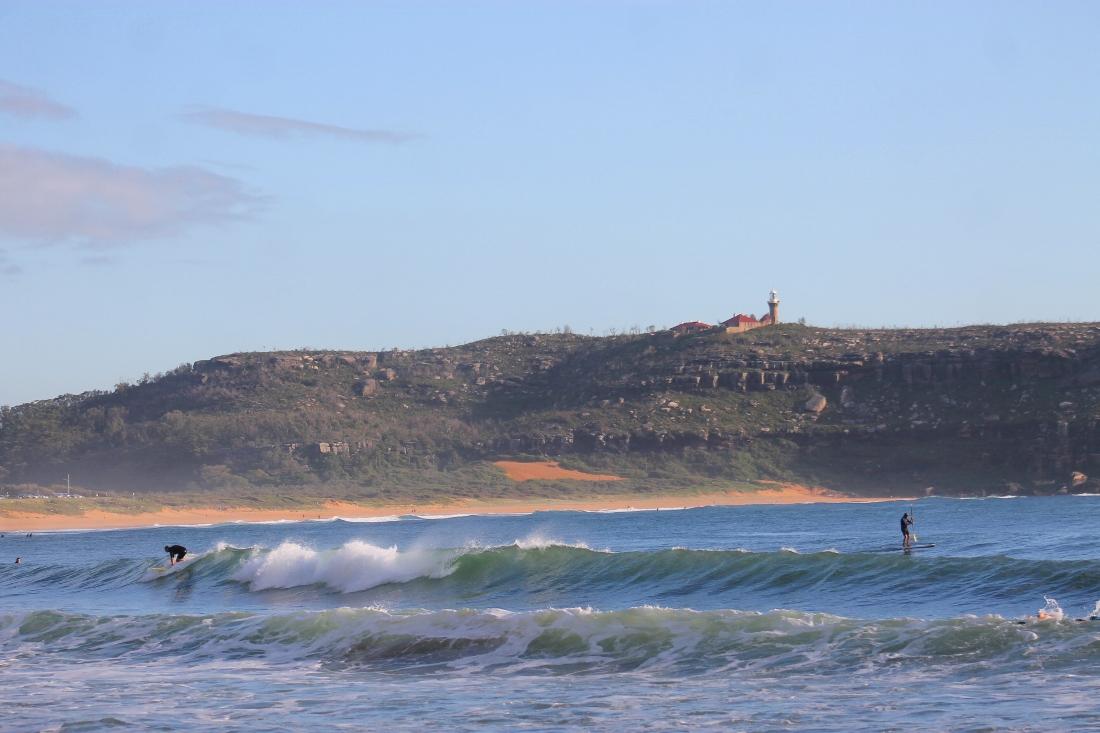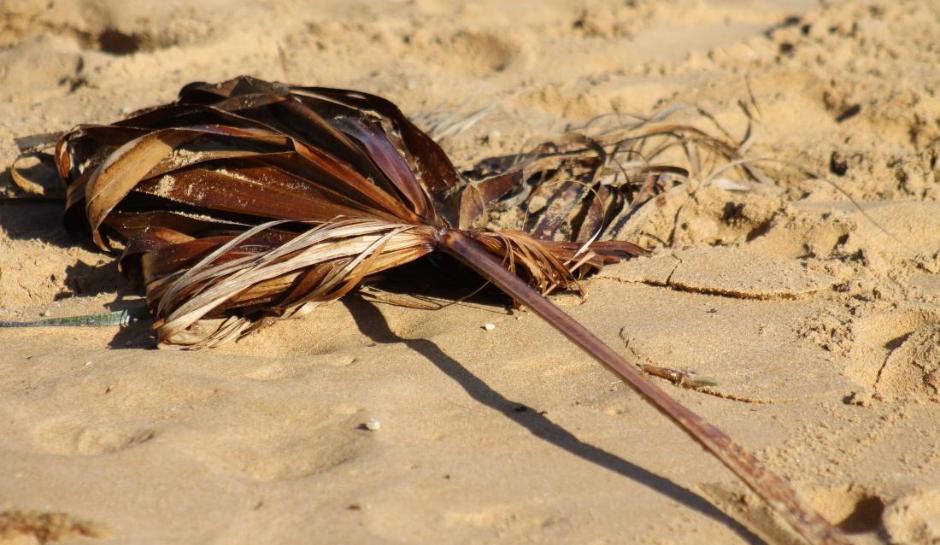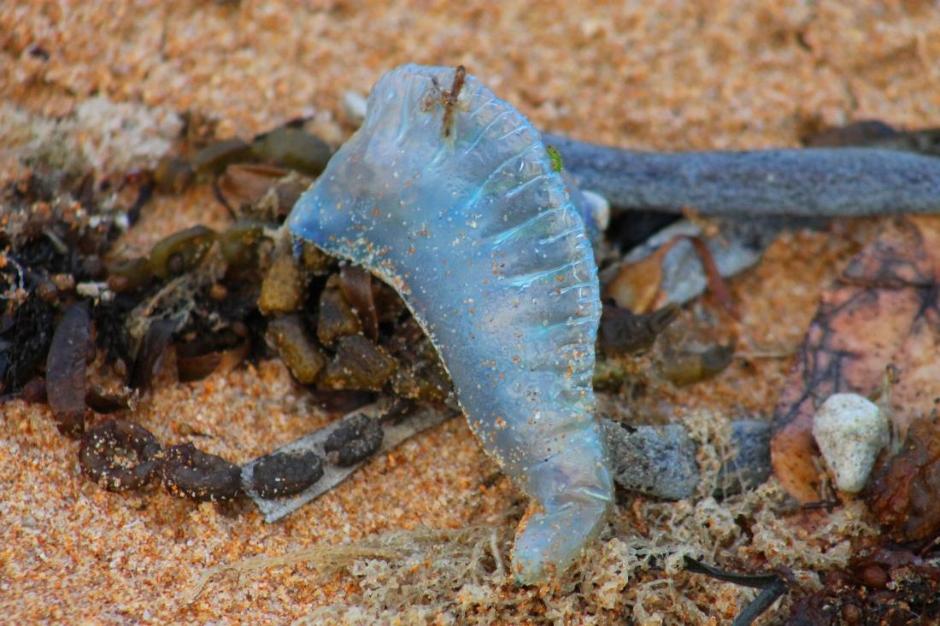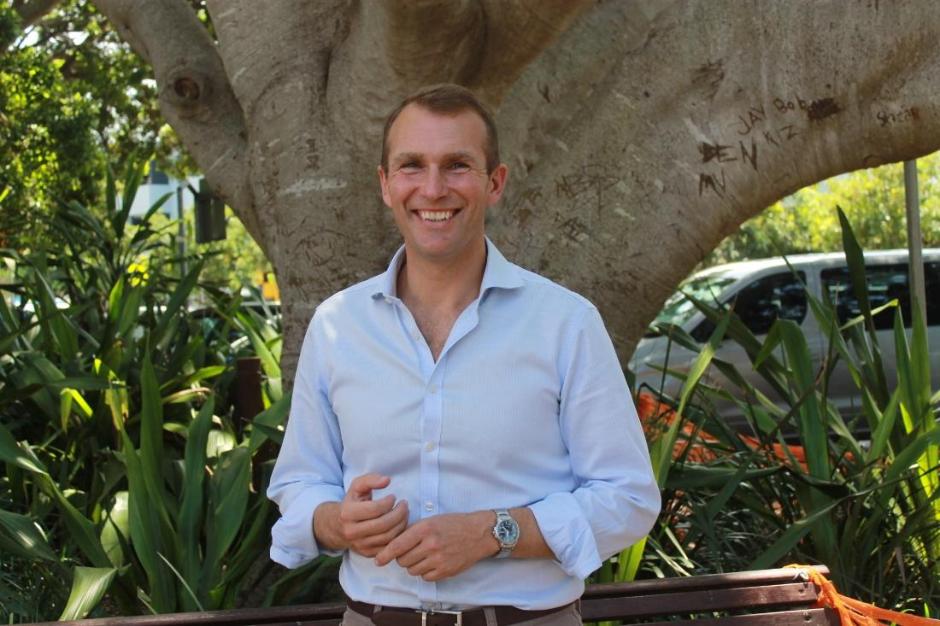 Hon. Rob Stokes just prior to heading off to Mona Vale SLSC Patrol.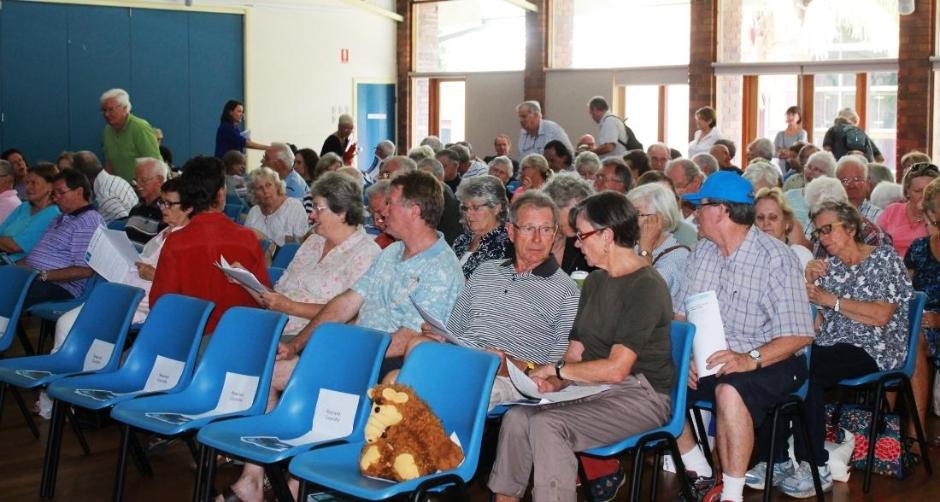 Public Meeting at Mona Vale Memorial Hall: Pittwater's residents were invited to a final public meeting to hear an update from Council and express their democratic voice on the State Government's Fit for the Future council amalgamation process.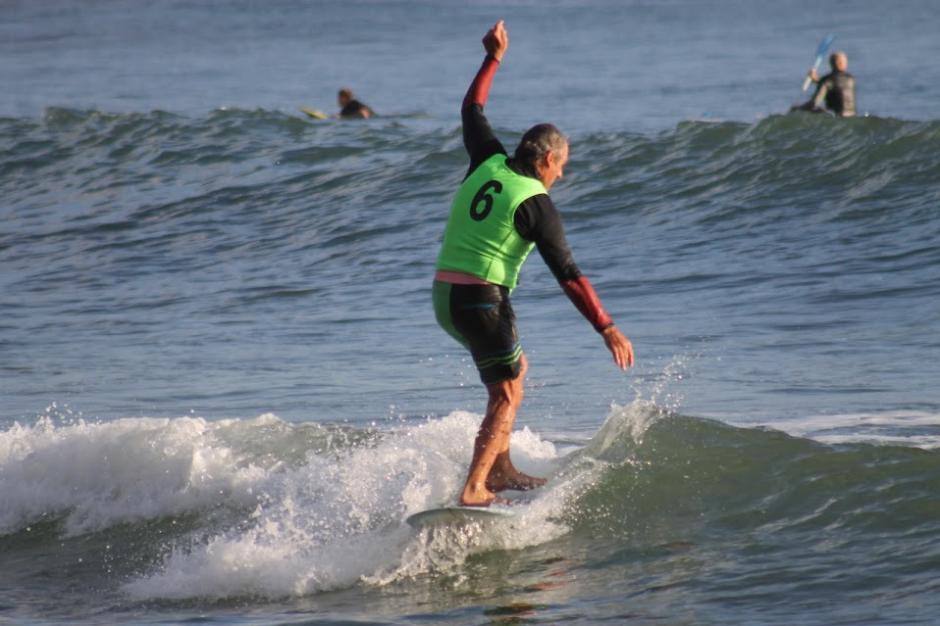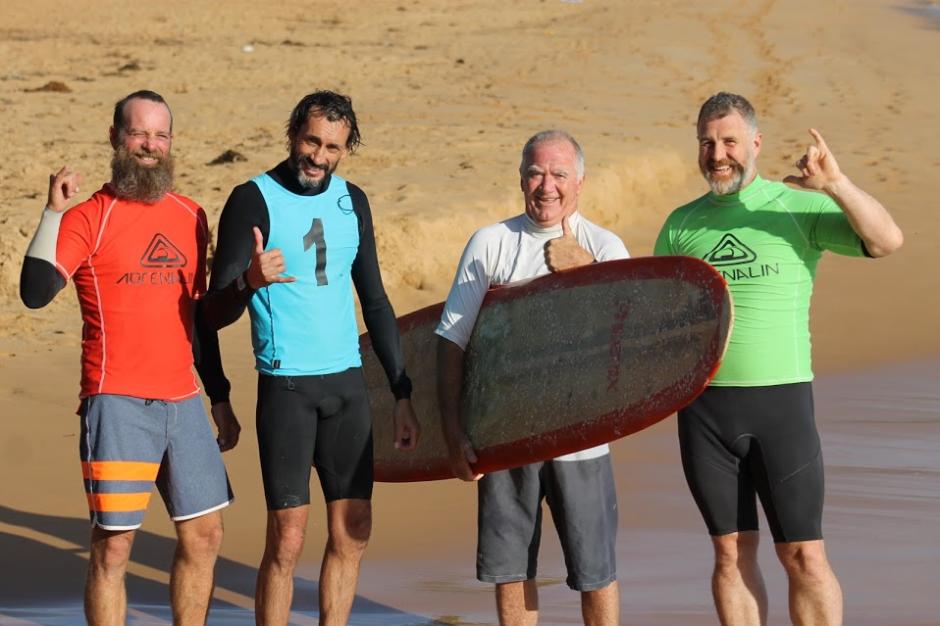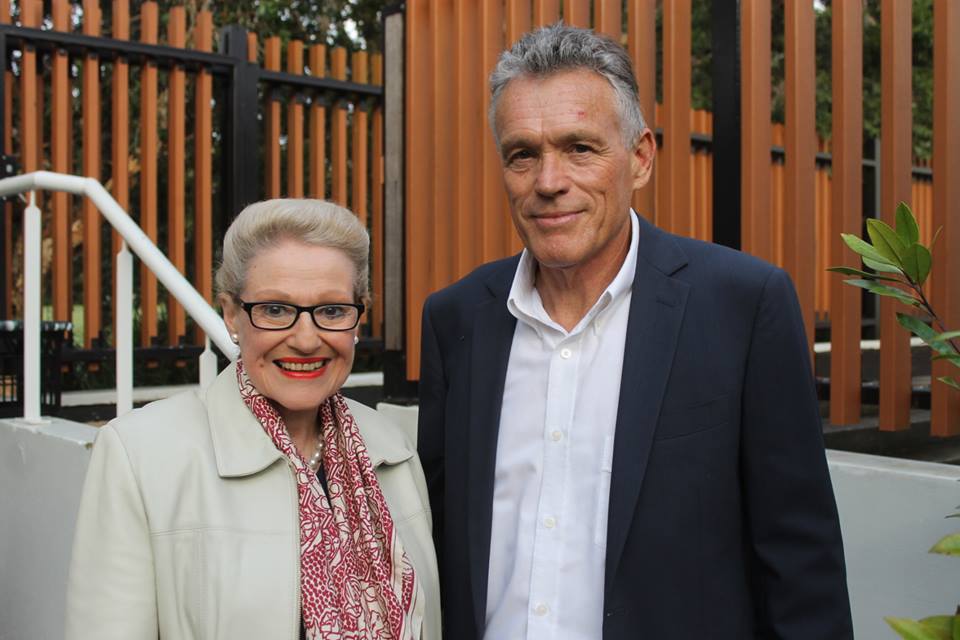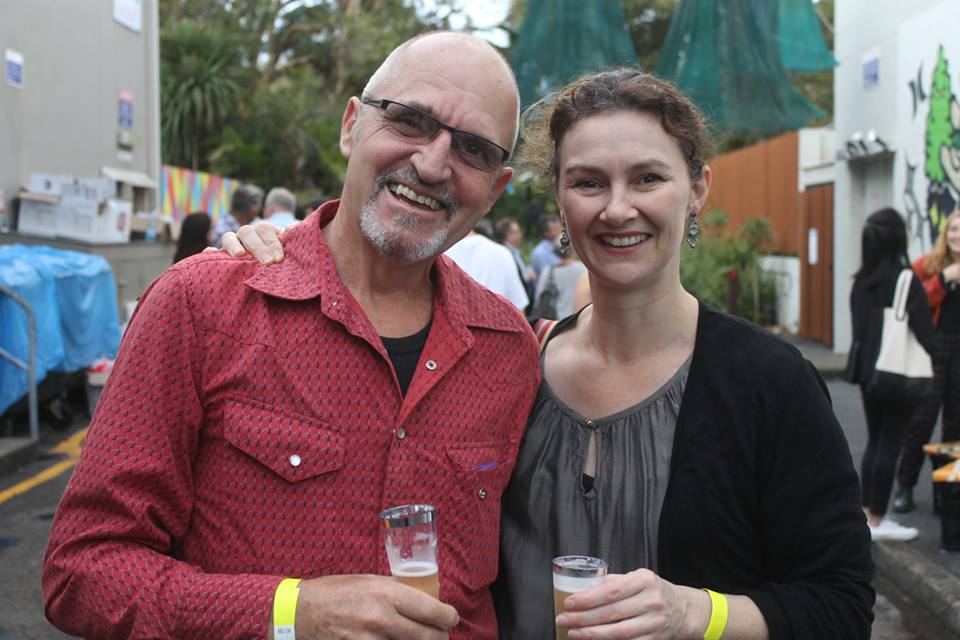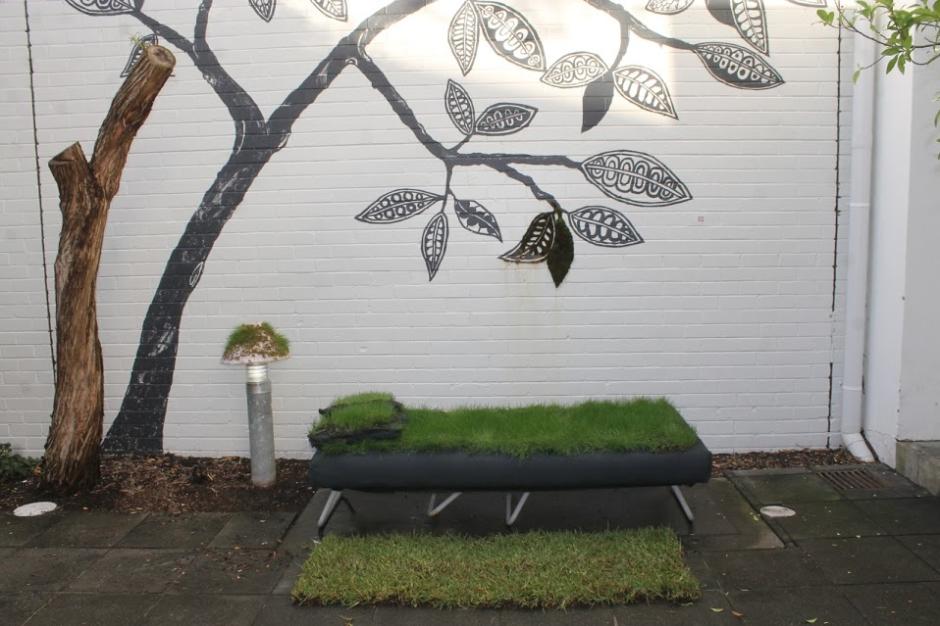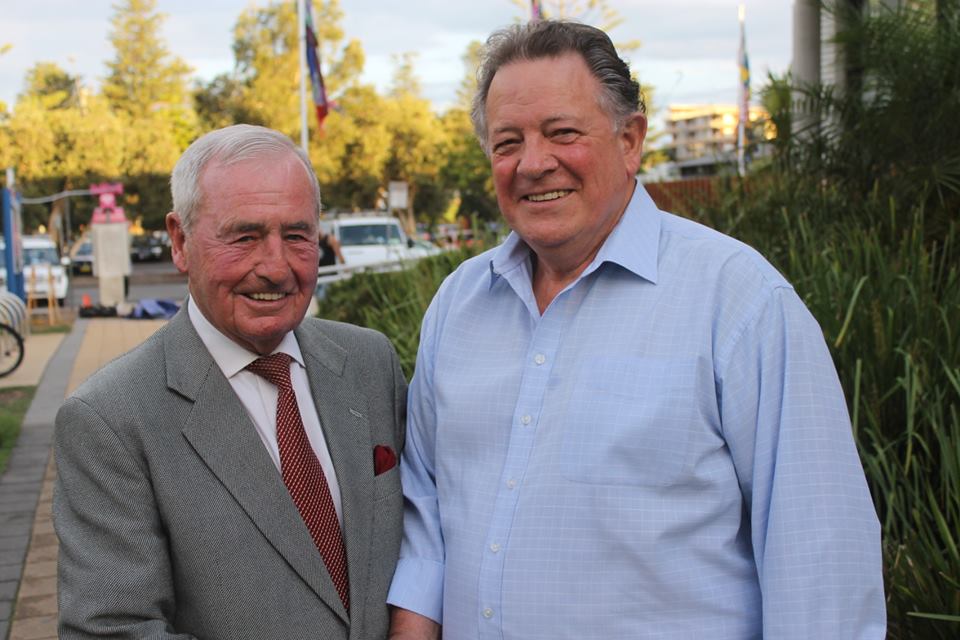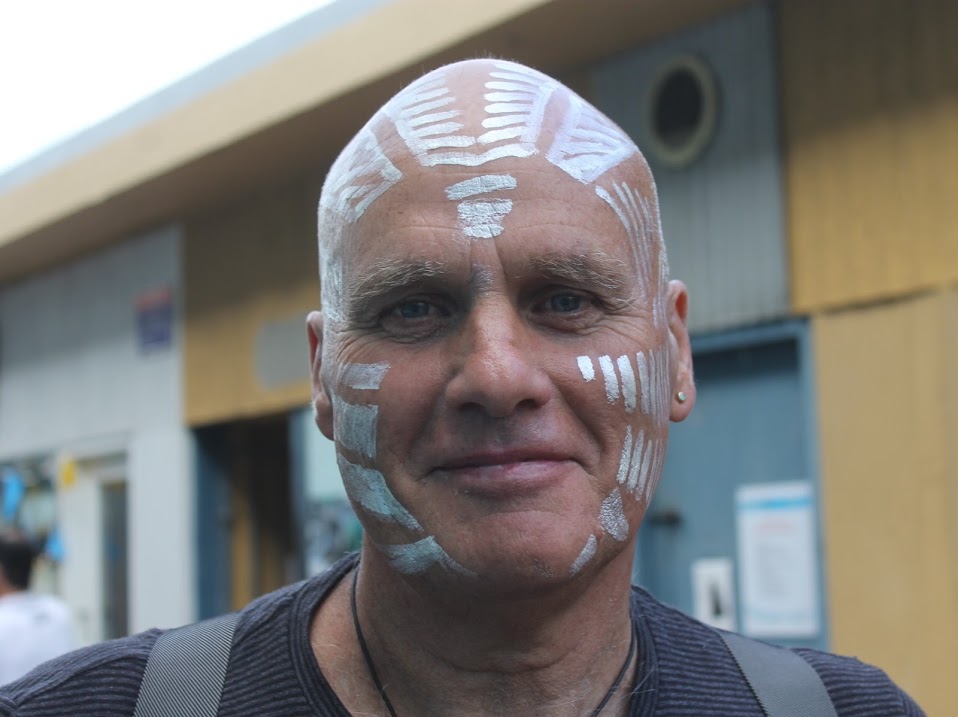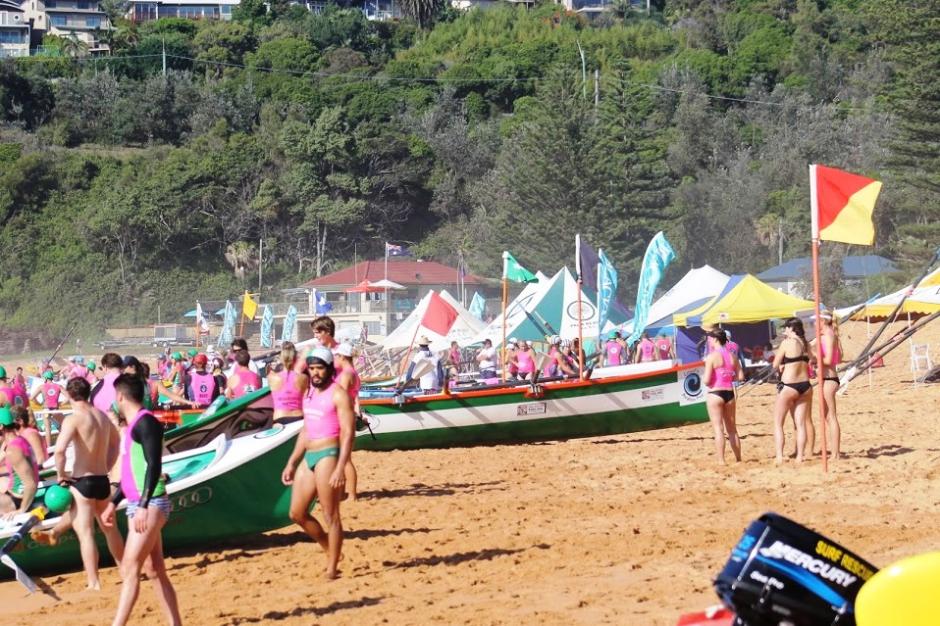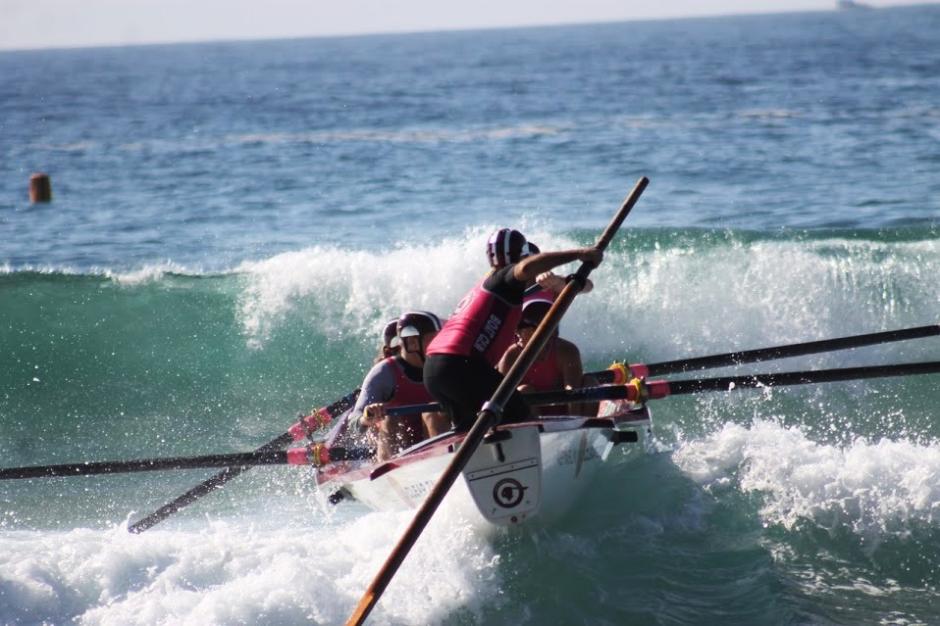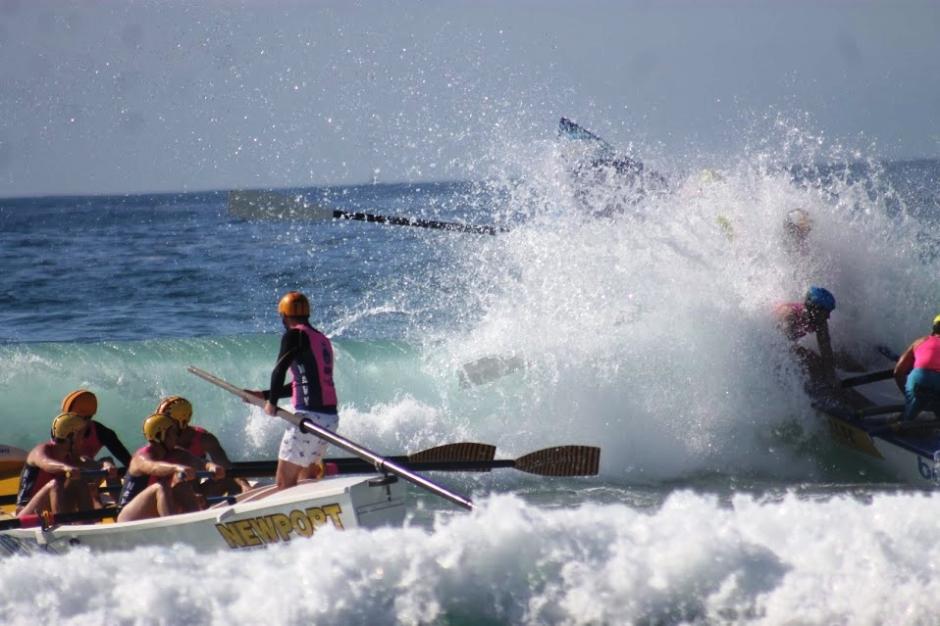 Pictures by A J Guesdon, 2015.