October 12 - 18, 2014: Issue 184
Northern Beaches Interchange's (NBI) Pittwater Paddle For Our Children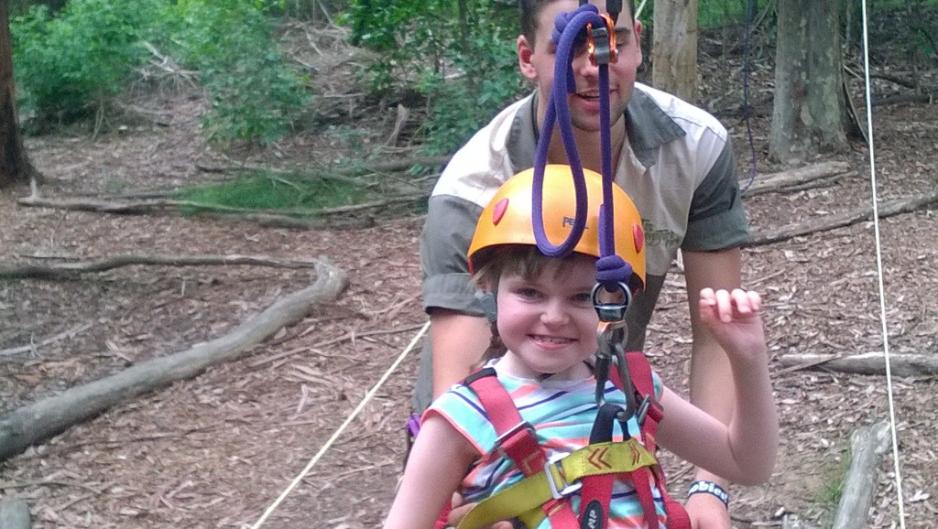 Zoe - having fun through one of the NBI's vital programs for youngsters and their families.
Northern Beaches Interchange (NBI) Launches Pittwater Paddle For Our Children
Though a small organisation, NBI continues to meet the needs of many Northern Beaches families who live with disability. One such family are the Evans. Huw and Nellie, along with their three daughters know just how difficult life can become when disability becomes part of the everyday. Nellie & Huw's middle daughter Zoe has a rare genetic syndrome called RETTs. This expresses itself in no language, no fine motor skills, and no independent movement.
Diagnosed when she was 2.5 years old, Zoe became a client of NBI not long after.
Nellie says, "There is much that is extremely challenging about having a child with a severe disability, you are always trying to just get on and be like every other family.
Trying to manage the needs of Zoe's sisters Ella (12) and Phoebe (4) always has to be balanced out against what we can manage with Zoe, and with her wheelchair". she says, "Simple things like taking our eldest daughter to basketball, or our youngest daughter to swimming lessons gets very complicated when you realise there is no wheelchair access and only one parent available".
Through the flexible respite care, Zoe has a respite worker come into the home for three hours each week. This enables Nellie to take Ella to her basketball games and cheer her daughter on like any other parent. It also makes emergency trips to doctors, dentists and even a simple grocery shop- possible. In addition to this, Zoe participates in the Saturday program that sees her and other NBI clients enjoy activities in a supported environment.
This, says Huw, is something that benefits the whole family. "We love watching how excited Zoe is on a Saturday morning as we talk about what she might do that day.
She has a massive grin on her face as we talk about the fishing trip, or excursion into the city. In that way she can be just like any other nine year old girl who likes hanging out with her mates".
NBI is a non-profit organization that seeks to provide flexible support for the disabled youth of the beaches. Through a variety of programs, kids and young adults with disability and their families are supported with in home care, recreational programs, sibling support, holiday programs and much more.
This year NBI are have a fundraising target of $100,000 to continue and grow the variety of programs that support families like the Evans.
NBI LAUNCHES INAUGURAL PITTWATER PADDLE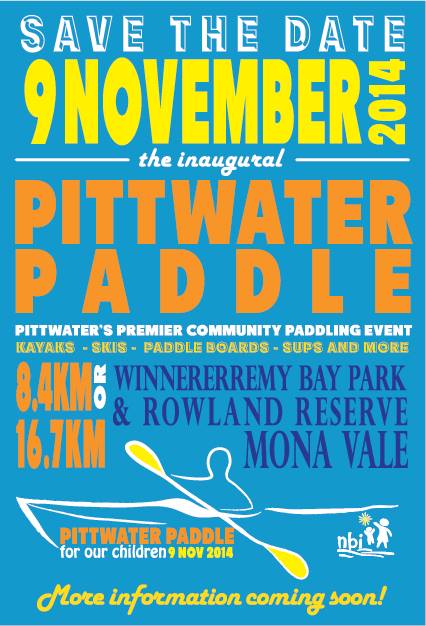 NBI is excited to today launch the inaugural Pittwater Paddle to be held on Sunday, 9th November 2014 at Winnererremy Bay Park, Mona Vale. The course will consist of an 8.4km paddle around Scotland Island from Winnererremy Bay Park in Mona Vale.
The Pittwater Paddle is the first community paddling event to be held on Pittwater. Russell Kennett, chair of NBI's Pittwater Paddle spoke of the importance of including the general community in the event. "As a Northern Beaches organisation, we wanted to give the many casual and novice paddlers who already enjoy Pittwater, a chance to participate in an organised event. We have also structured the event to appeal to the serious competitors with the chance to be the winner of the first Pittwater Paddle."
Brett Greenwood, Race Director and elite competitive kayaker was keen to point out the picturesque course. "Kayaking around Scotland Island is fantastic - its natural beauty makes for a great experience and its sheltered flat water provides a course that will appeal to all levels of paddlers."
In addition to this being a great opportunity for paddlers to enjoy a day on the water, paddlers can also feel good about raising money for a valuable community organisation.
All proceeds of the event will go to NBI, a Northern Beaches based organisation assisting young people with disabilities. NBI is a grass roots organisation that has been supporting young people with disabilities on the Northern Beaches for more than 33 years and currently provides services to over 200 families.
Carolyn McKay, Chief Executive of NBI spoke about the role NBI plays on the Northern Beaches. "Our approach is to provide fun, friendship and recreational opportunities for young people with disabilities as well as their brothers, sisters, parents and other carers. We provide support, not only for those with disabilities but also provide respite and assistance to the families of those with disabilities."
With the support of main sponsor, Northern Beaches Credit Union, this event will assist in raising funds and awareness of NBI. David Thomas CEO of Northern Beaches Credit Union emphasized this. "We recognise and appreciate the important role NBI plays in our neighborhood. Their efforts which often go unnoticed, provide an extremely important role behind the scenes for those in need of what is an essential service within the Northern Beaches Community."
Further Information and Registration for the Pittwater Paddle at www.pittwatterpaddle.org.au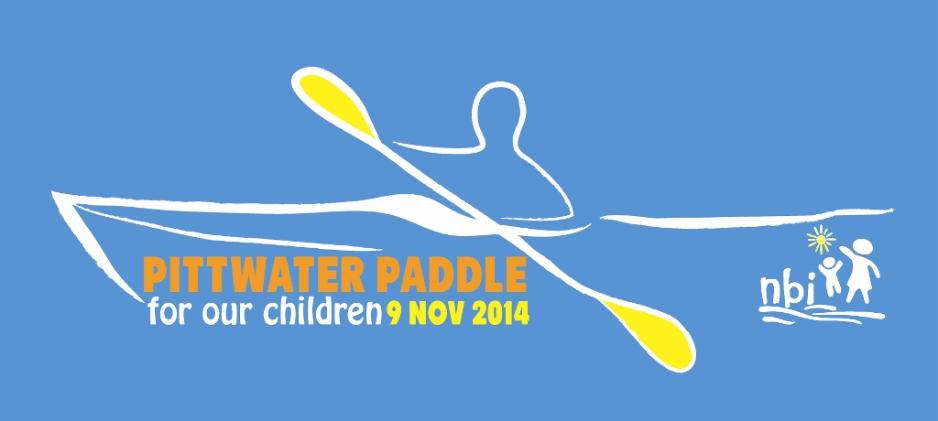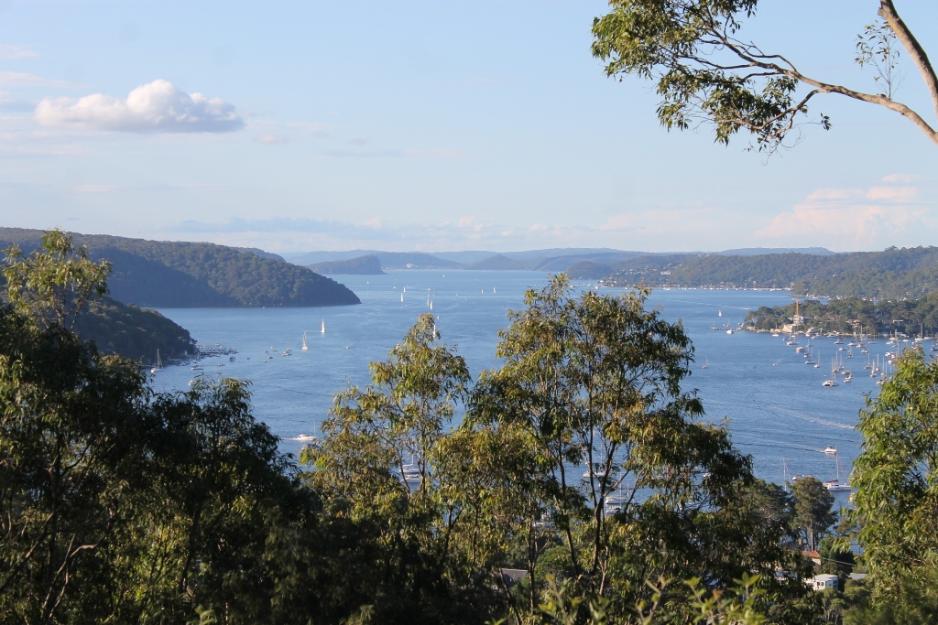 Article by Russell Kennett, 2014. View over Pittwater - by A J Guesdon.