December 2 - 8, 2012: Issue 87
NBI Family Fun Day 2012 - 1st of December
Northern Beaches Interchange organisation (NBI) celebrates 30 years of operation in 2012. The annual Family Fun Day, one of a wide range of activites and events many enjoy each year, saw children and parents enjoying a wide range of activities, great food and this year, a band.
NBI is a not-for-profit community based organisation. NBI's purpose is to support and strengthen families caring for children and young people who have a disability, and to enable these young people to participate more fully in the community.
Volunteers have a valued role within NBI in helping out with their varied programs.
Carolyn McKay CEO at NBI recently stated NBI is looking for people who have empathy with children and young adults.
"You may have a special skill say in art or music that you might like to share with them," said Ms McKay. "Or just having a sense of humour and being able to relate to children is welcomed."
NBI's range of programs; a playgroup for children with additional needs; regular recreation activities; family support events for siblings and parents and one-to-one support for families are rewarding and 'joy making' for all involved. This year's family fun day, held at Narrabeen North Public School, is always a day filled with laughter, contact with animals, face painting and even a visit from Santa.
For more information about Northern Beaches Interchange Services or to find out about volunteering opportunities visit www.nbi.org.au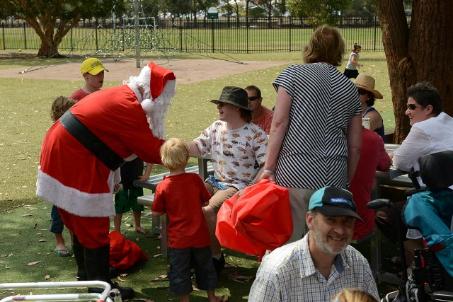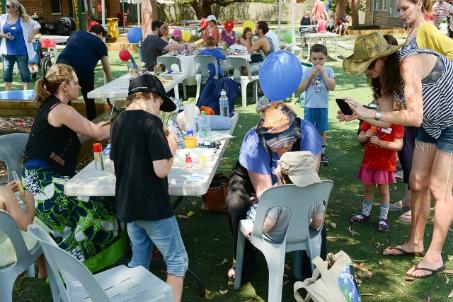 Photos by Michael Mannington, Volunteer Photography, December 2012. All Rights Reserved.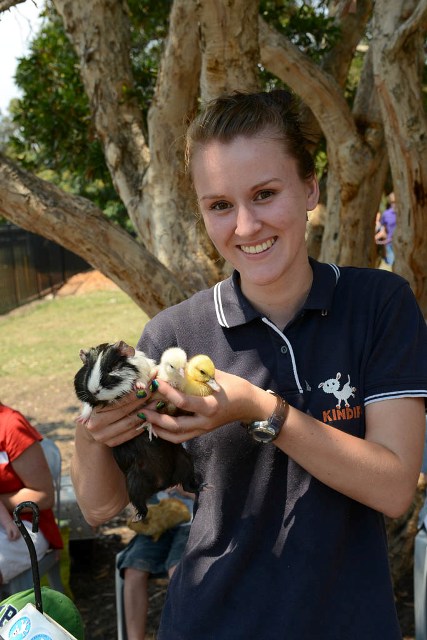 Sarah Owen from Kinder Farm in Dural provided the baby animals which were a great attraction for the kids.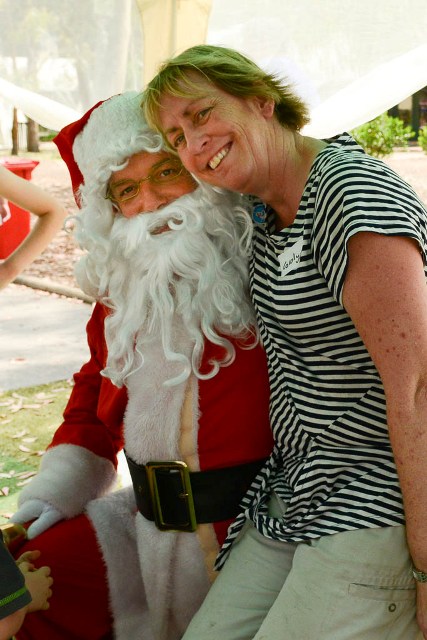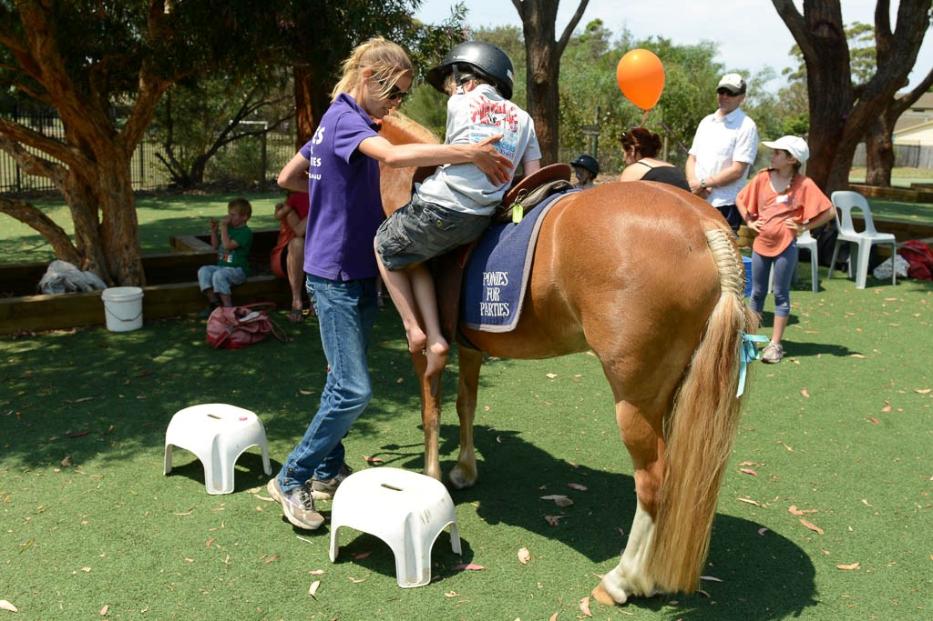 Emily Smith from Ponies for Parties gives assistance dismounting the hard working 'Sunny'.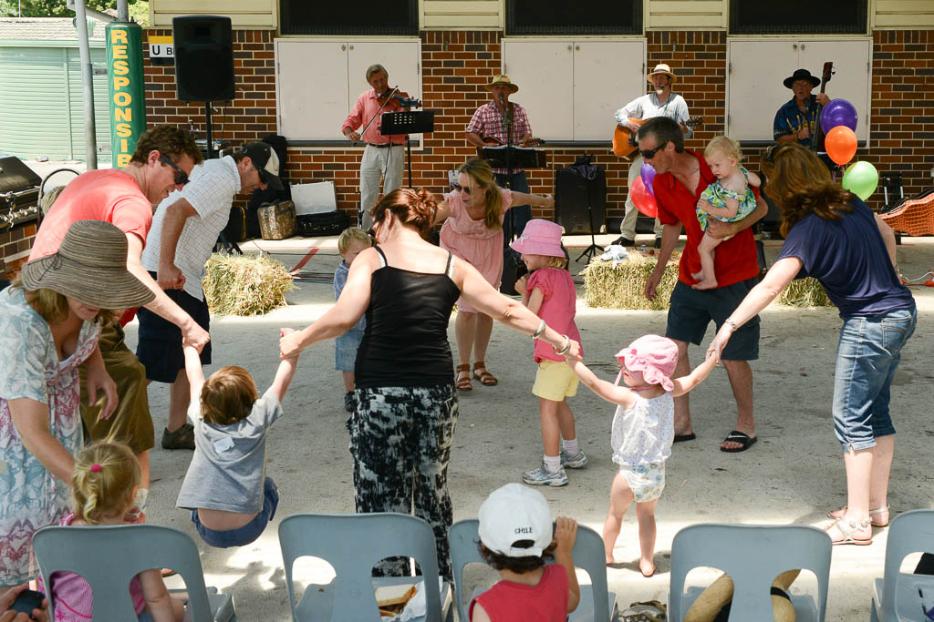 The local 'Snake Gully Band' featuring David England, Steve Stewart, Pete McMahon and Peter Tesorieo.