November 11 - 17, 2012: Issue 84
Northern Beaches Interchange Celebrates 30th Anniversary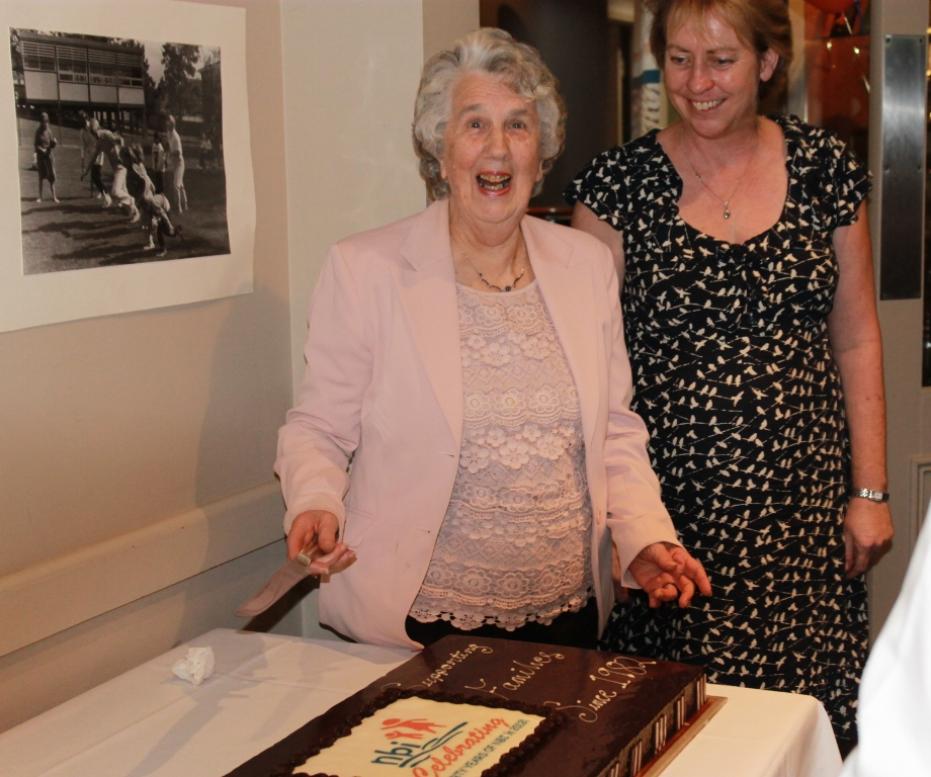 Nan Bosler and Carolyn McKay McKay. CEO of NBI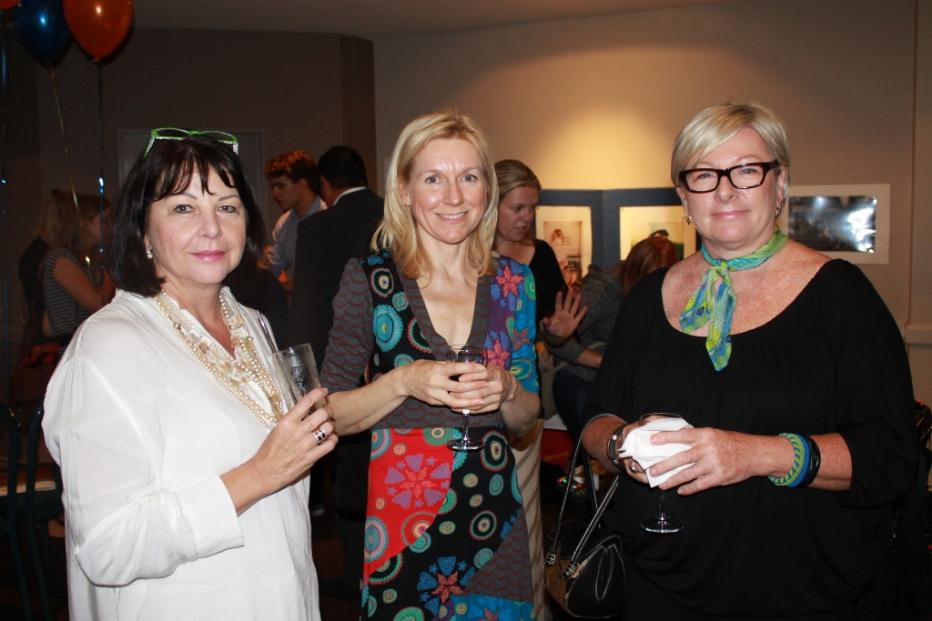 Left to right: Carien, Liz of NBI and Cr. Jacqui Townsend, Mayor of Pittwater.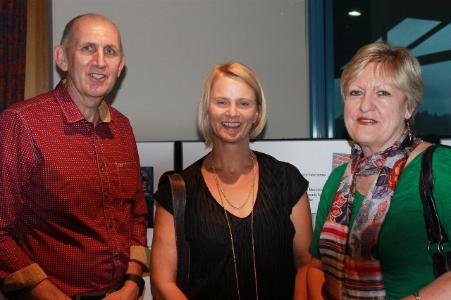 Volunteer Host Family with Community Care Northern Beaches lady, Robyn.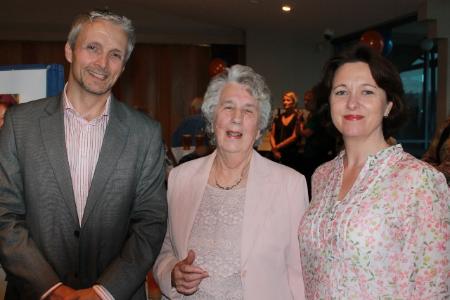 Left to right: David Trundle (NBI), NAn Bosler and Tracey Keene who has been elected new Chair of Committee, all of whom are volunteers.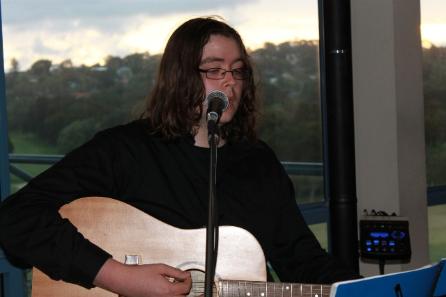 Jeremy, sounding better then ever, who competed in 2012 Young Bloods Comp.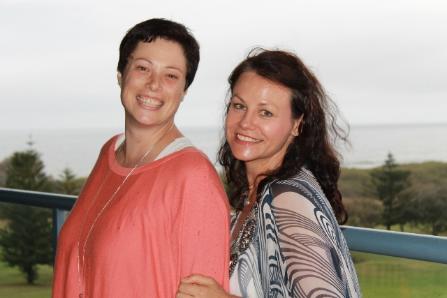 Angela Roberts and Sue, who received NBI Excellence Awards.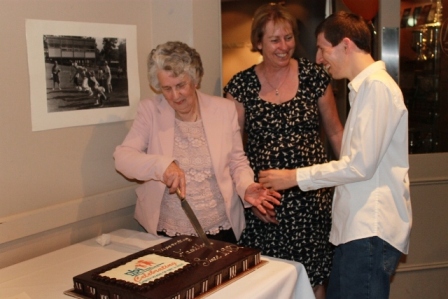 Photos by A J Guesdon, 2012.
Northern Beaches Interchange Celelbrates its 30th Anniversary
On Thursday 8th of November a large group of family, staff, volunteers and supporters gathered in Mona Vale Golf Club to celebrate 30 years of caring for each and every member of our community. Interchange began as a community based respite care scheme for children with a disability from the community by host families in the community.
Speaker for the evening, Nan Bosler, who was the first Chair of the Interim Management Committee and her address illuminated how many can do much with very little at all. Nan kindly allows us to share excerpts from her address here;
The 1970's and 80's in the Northern Beaches were a time of awakening to the needs of many children with disabilities and their families who could benefit from some extra support and love. Cubby House Toy Library for children with special needs had been set up and the Creative Leisure Movement was running holiday programs for children with disabilities and their siblings. In 1979 an organization called 'Interchange' had been established by Mercy Family Life at Waitara.
A few years after Interchange began at Waitara there had been a change in the amount of funding available and it had been decided that the service could no longer cater for children who lived along the Northern Beaches. The Creative Leisure Movement was asked if it would organise and run Manly Warringah Interchange. Creative Leisure Movement had already been by the Department of Youth and Community Services to begin running the Kookaburra Play Therapy Group. The answer to both questions was a resounding "yes!".
A Manly Warringah Interchange committee was organized and I accepted the role as chair of that Interim Management Committee. We set up a small office in the Narrabeen Community Learning Centre. I was managing the Centre at the time and my office was next door. Interchange began as a community based respite care scheme aimed at caring for children with disabilities by host families within the community. A small amount of funding had been handed on by Mercy Family Life which enabled the employment of a part time worker. The on-going submission writing to gain much needed funding had begun and, actually, has ever stopped!
After the service received its first government funding in January 1985, the expansion began slowly but surely and the service now has to operate five days a week.
Under the watchful eyes of staff and with the help of greatly valued volunteers, the organization grew and expanded. The name was changed to Northern Beaches Interchange and, as the space available at the Narrabeen Community Learning Centre didn't have elastic walls, a move was made to the Nelson Heather Centre. It was almost a coming of age in 1994 when the organization became an Incorporated Association and ceased to be auspiced by the Creative Leisure Movement.
Dates and facts are an important part of the story of NBI but the heart of this wonderful organization is the children and their families who benefit by participation in the many individual and group programs. That heart is cared for by the staff and volunteers who are all committed and dedicated to the children, young adults and family who comprise the world of NBI.
The services NBI provide are inestimable and includes a wide range of activities and support for siblings, parents and children with disabilities. The walls of Mona Vale Golf Club were filled with images and stories from children and host families that dazzled the eyes with so many faces and so many years of smiles on Wednesday evening. What greets you as soon as you walk in the room, and stays with you after you go, is the amount of love and fun and happiness inherent in NBI. It may be serious and hard work but it is the families, volunteers and supporters and what is inherent in them that makes NBI all it is and what is inherent in all is love, so much love, happiness, fun and a sense of us all being one family. But that's what community is after all, grown in love, recognising we all are one and all one family, and celebrating each other's uniqueness and gifts for the insights this brings and the enrichment of all that follows.
As Nan Bosler stated in closing her address;
NBI has given 30 years of service to their community and to the children and families who have been part of NBI to ensure that they are supported and empowered to participate fully in community life. Wow! Happy Anniversary NBI; here's to the next 30 years!